Federal Policy, Pandemic Intensify a Slowdown of Refugee Resettlement in Wisconsin
Resettlement agencies in the state are preparing for an expected bump in arrivals under a new administration.
By Will Cushman
February 18, 2021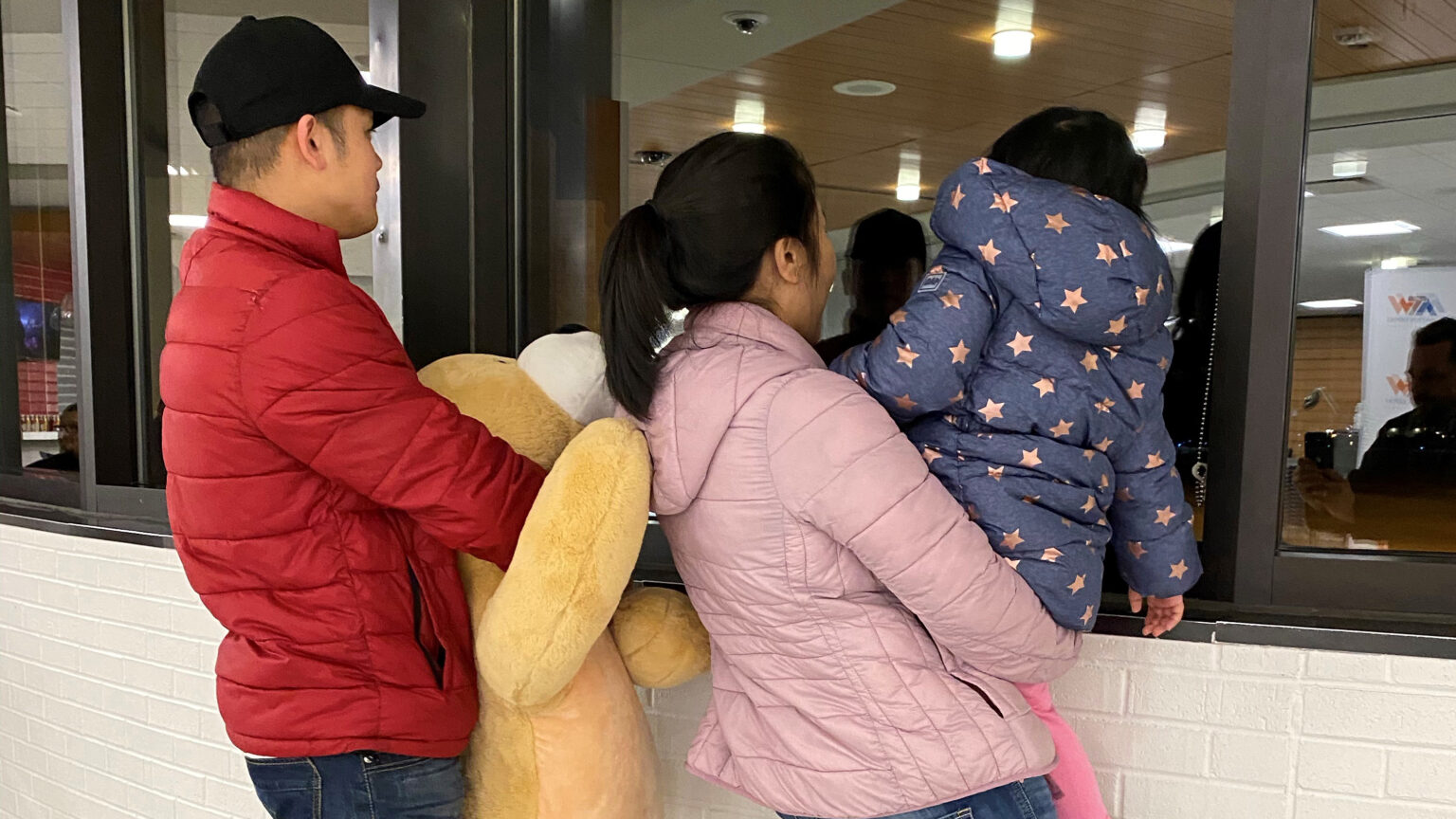 ---
Refugees who arrived in Wisconsin to make a new home plummeted to a multi-decade low in 2020. Federal immigration policies and the COVID-19 pandemic worked in tandem to restrict the flow of people escaping conflict and persecution abroad for a chance at a fresh start in the United States.
At the same time, resettlement agencies in Wisconsin are preparing for an expected jump in new arrivals as the new administration of President Joe Biden prepares to reverse many of the previous administration's curbs on immigration, including refugee resettlement.
U.S. State Department data show that 258 refugees resettled in Wisconsin in 2020. That's the lowest number of arrivals to the state since 2003, and about half the number who arrived in 2019.
This trend reflects an even steeper national decline in refugee arrivals since 2016. Fewer than 10,000 refugees resettled across the U.S. in 2020, a far lower number than any year since at least 1975. (Figures based on the federal fiscal year, which runs from Oct. 1-Sept. 30, differ slightly: 249 refugees arrived in Wisconsin between Oct. 1, 2019 and Sept. 30, 2020, among 11,814 arrivals nationwide over the same period.)
These much lower figures are largely a result of the restrictive caps set on resettlement by former President Donald Trump. An immigration hardliner who famously stated his preference for immigrants from some European nations over those from less wealthy or politically unstable regions, Trump set sharply lower ceilings than his predecessors on the number of refugees allowed to resettle in the U.S. annually.
The Trump administration's final cap set a historically low limit of 15,000 refugee resettlements for the federal fiscal year ending Sept. 30, 2020. But resettlements didn't even reach that low limit, due in part to the pandemic.
U.S. State Department figures show that COVID-19 brought refugee resettlement to a near standstill for several months in 2020. Only 27 refugees arrived in the U.S. in April, a tumultuous period when most international travel was suspended and many states — including Wisconsin — closed schools and issued stay-at-home orders to curb transmission of the new disease. Three of those April arrivals resettled in Wisconsin, data show, with only a dozen more resettling in the state through July.
Resettlement agencies shift gears
Like virtually all workplaces, resettlement agencies in Wisconsin were forced to pivot to a new, mostly virtual model for welcoming refugees to their communities.
"The past year has obviously added a much greater dimension of complexity to how we work, what we do, how we welcome [and] if we welcome new people," said Tami McLauglin, director of World Relief Fox Valley, a Christian organization resettling refugees in the Fox Cities region.
Like all international travelers, refugees arriving in the Fox Cities are required to follow public health protocols such as wearing masks during their journey to the U.S. and quarantining for 10 days upon arrival. With the exception of medical appointments and required initial visits to federal offices, World Relief moved most of its programming for new and established refugees to digital communication platforms like Zoom and WhatsApp.
In Madison, the pandemic contributed to a record low number of arrivals for the resettlement agency Jewish Social Services of Madison, which welcomed only 18 refugees in 2020.
"Many pieces of what we do were pretty much shut down … during COVID," said Dawn Berney, the organization's executive director.
Berney said her organization, which works closely with a Madison non-profit called Open Doors for Refugees to secure housing for refugees, has used the slowdown to identify potential housing options for future arrivals. A dearth of affordable housing in Madison makes it a challenging place to live for low-wage earners, and newly arriving refugees are no exception.
Even as COVID-19 slowed down refugee arrivals in 2020, resettlement coordinators in Wisconsin agreed that the Trump administration's policies have had a far greater impact on the dwindling arrivals since 2016.
Lutheran Social Services of Wisconsin resettles refugees primarily in and around Milwaukee. In 2016, the agency welcomed 361 arrivals, according to its resettlement coordinator Mary Flynn. Meanwhile, in the 21 months between January 2019 and October 2020, the group resettled 130 refugees.
"We were essentially at a third of what our previous resettlement capacity was," Flynn said.
Even still, resettlements in the Milwaukee area did not slow down as much as in the Fox Cities or Madison. Many refugees arriving in Milwaukee in recent years are members of communities fleeing religious and ethnic persecution in Burma, also called Myanmar.
Among them are the Rohingya, a Muslim minority group. The Rohingya community in Milwaukee is the largest in the U.S., Flynn said.
Meanwhile, many refugees arriving in the Fox Cities and Madison in recent years are coming from the Democratic Republic of the Congo or other regions in Africa, as well as from southwest Asia. New religious and region-specific quotas established by the Trump administration have deprioritized resettlements from some of these areas.
Less visible are staffing cuts and procedural changes at the federal level that have further slowed down the resettlement process in recent years, according to resettlement coordinators in Wisconsin.
"Sometimes we learn from the networks that we work with of different policies that are implemented [and] procedures that are implemented that are affecting … the processing that can be done or the capacity to do the types of things that are required for resettlement," McLaughlin said.
But a new administration with a starkly different posture toward immigration and refugee resettlement is now in power, and resettlement agencies in Wisconsin are gearing up for a new wave of arrivals after years of budget cuts and belt-tightening.
Biden announced in February that he would seek to return annual refugee resettlement caps back to pre-Trump levels, calling for a cap in the 2022 federal fiscal year beginning Oct. 1, 2021 of 125,000. Biden is also seeking to raise the cap for the 2021 fiscal year — set at 15,000 — to around 62,000, though he would first need to consult with Congress.
"I think that's a manageable goal for this year," said Flynn, who noted resettlement agencies need time to restore their programs.
"We have to rebuild capacity," Flynn said. "But … we are back in the business of welcoming people to our country who are fleeing torture and violence."
---
Recent Here & Now
//php dynamic_sidebar( 'news-sidebar-2' ); ?>