Pride, Black Lives Matter Rally Celebrates Intersection of Movements
At a Friday rally at the state Capitol, demonstrators celebrated multiple movements as protests for racial justice continue during LGBTQ+ pride month.
June 13, 2020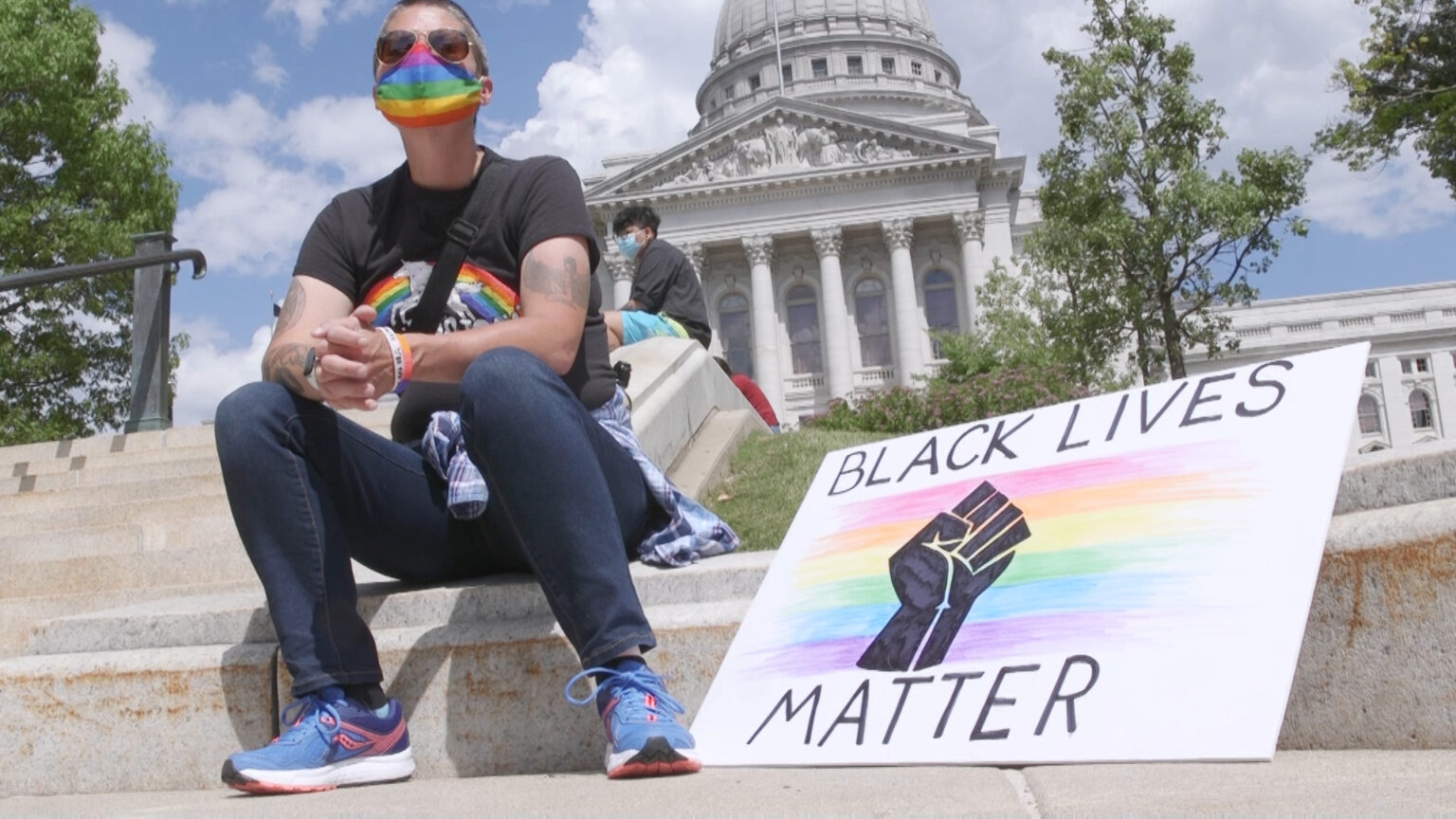 ---
The movements of Black Lives Matter and LGBTQ+ pride intersected during a Friday rally at the state Capitol, as demonstrations continue after the death of George Floyd during pride celebrations in June.
The rally was led by Mahnker Dahnweih of Freedom Inc, one of the groups organizing protests in Madison in the wake of George Floyd's death. She said that black queer people are often on the front lines of organizing for racial justice.
"A lot of times we're caught in between two worlds when we're the ones a lot of times that are mobilized in defense of both," she said.
Here's a clip from Mahnker Dahnweih who led the rally. She says queer black people are often caught between two worlds as they work to advance the Black Lives Matter and LGBTQ+ movements. @PBSWI pic.twitter.com/fVyROJMed6

— Will Kenneally (@willkenneally) June 12, 2020
"And a lot of times what happens is that we go into social justice spaces and they say, sit down, sit down. We've got to worry about these men," she added. "We have to say: 'We've got to do it for queer people too.'"
The movements of LGBTQ+ rights and Black Lives Matter echoed a similar call for reforming how the police system treats those communities. According to a recent U.S. Transgender Survey of 541 Wisconsinites, more than half said they experienced some form of mistreatment during police interactions.
"There's no reason why the Madison Police Department budget continues to grow by millions each year, there's no reason why the Madison Police Department continues to become more and more militarized," Dahnweih said.
Dahnweih's group is calling for alternatives to policing, such as more local funding for health care, housing and income support. As the rally went from the Capitol to the Dane County jail, marchers used the jail as an example of disparate allocation of resources.
"There's no reason why Dane County decided to build a new youth facility when at the same time, we don't even have enough resources for…housing," Dahnweih said. "Do you know how many of our folks die on the street because they don't have housing needs?"
The rally ended with performances near the east wing of the state Capitol, which is flying a pride flag during June for the second time in state history.
---
Recent Here & Now
//php dynamic_sidebar( 'news-sidebar-2' ); ?>