Pence Talks Jobs, Law Enforcement at Eau Claire Event
The Thursday speech marks the third consecutive week the vice president has visited Wisconsin.
September 24, 2020 • West Central Region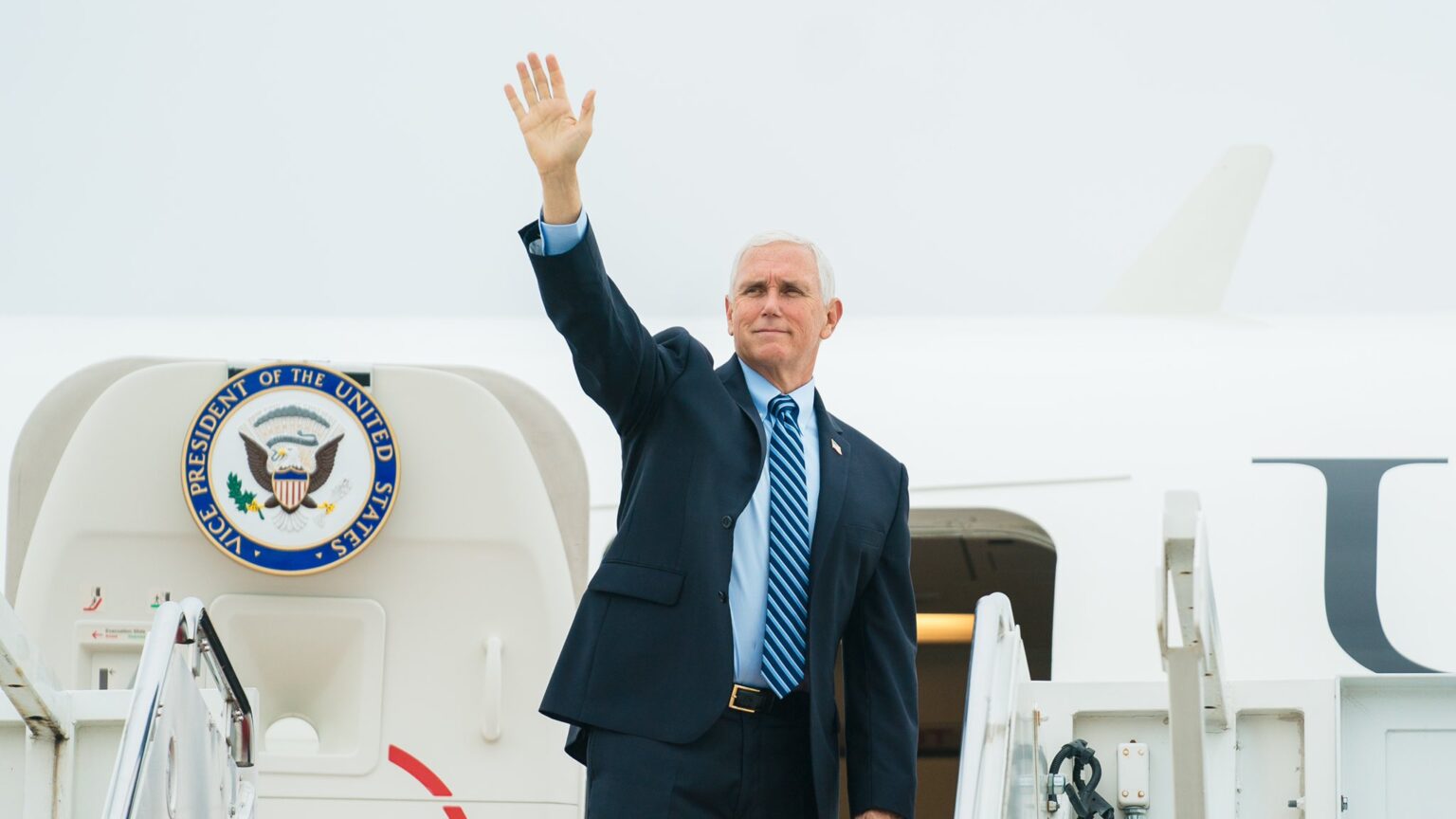 ---
Vice President Mike Pence talked up the administration's record on jobs and the economy during a campaign stop at Midwest Manufacturing in Eau Claire Thursday.
"In three short years, businesses, large and small, created more than seven million good paying jobs, including 61,000 jobs right here in Wisconsin," Pence said.
This is Pence's third consecutive week in Wisconsin, stopping in Janesville last Monday and La Crosse on Labor Day. It comes as the vice president pushes his case for reelection against Democratic opponents Joe Biden and Kamala Harris.
"The truth is, Joe Biden would double down on the policies that have led to violence in America's cities…But I'll make you a promise Wisconsin, under President Donald Trump and this vice president and this administration, we will always back the blue," he said.
The Republican ticket still faces an uphill battle in the Badger state. According to a UW Elections Research Center survey released Thursday, Biden "maintains a persistent lead" across the swing states of Wisconsin, Pennsylvania and Michigan.
The survey however, shows a tightening of the gap among likely voters. Biden currently leads in Wisconsin 50%-46% among that demographic.
The poll showed that the economy and crime continue to be top issues among Republican voters, both of which Pence highlighted in his Eau Claire speech.
"The president and I will always support the right of Americans to peaceful[ly] protest, but there's really no excuse for the rioting and looting that has followed incidents, whether it be Kenosha or Minneapolis or elsewhere," he said.
Pence also referenced the news Wednesday night that two police officers in Louisville, Kentucky, were shot amid protests stemming from news in the Breonna Taylor case that no officers would be charged directly in her death.
Pence responded to the violence, saying "violence against law enforcement must stop, and must stop now."
He also weighed in on the week's other top political story–the vacancy on the Supreme Court left by Justice Ruth Bader Ginsberg who died last week.
Pence touted President Donald Trump's record of nominating conservative judges, saying he will "do his duty and we will nominate a principled, conservative woman" to the bench.
He promised the seat would be filled over Democrats' objections, saying "we're gonna fill that seat!"
---
Recent Here & Now
//php dynamic_sidebar( 'news-sidebar-2' ); ?>