Joe Biden Holds Campaign Event in Manitowoc
The event Monday marks the former vice president's second 2020 trip to Wisconsin.
September 21, 2020 • Northeast Region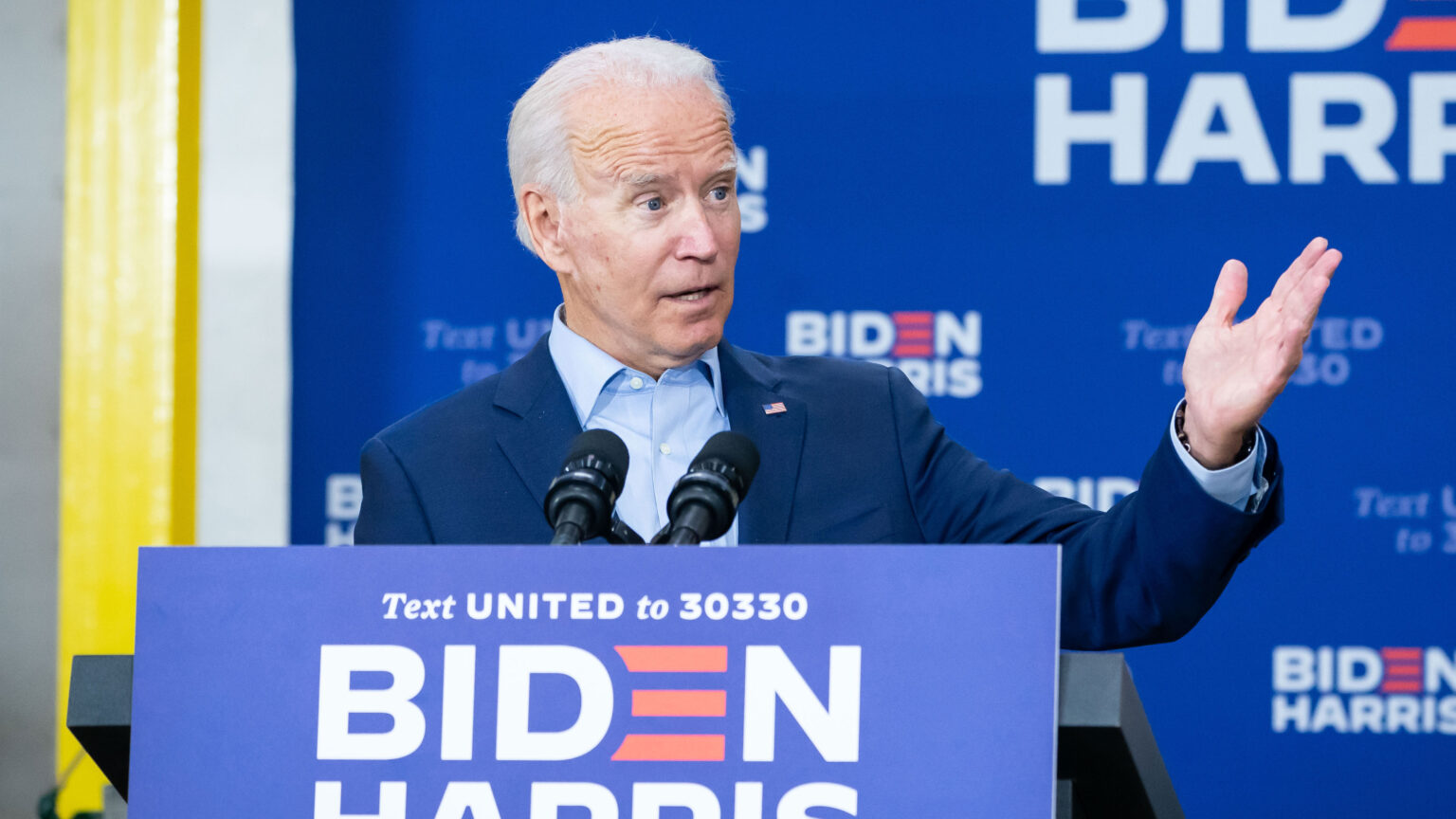 ---
Presidential candidate Joe Biden held a campaign event in Manitowoc Monday, marking the second stop the former vice president has made in Wisconsin–after he visited Kenosha earlier this month.
Biden spoke at Wisconsin Aluminum Foundry, delivering an economic message he hoped would appeal to voters who flipped from Obama to Trump in 2016.
"I know many of you are frustrated, you're angry, you believe you weren't being seen, represented or heard," he said.
"You will be seen, heard and respected by me. This campaign isn't about just winning votes, it's about restoring the basic dignity in this country that every worker deserves."
Biden said his hometown of Scranton, Pennsylvania, was similar to Manitowoc, which he used to distinguish himself from President Donald Trump, who Biden said was out of touch with Americans.
"He sees the world from Park Avenue," he said. "I see it from [where] I grew up in a town like this–from Scranton, Pennsylvania–hardworking town just like this and so many more across Wisconsin."
Biden said he embodies an underdog candidate, "bust[ing] down" doors of people who overlooked him.
"I say it's about time that a 'state school' president sat in the Oval Office because you know what–if I'm sitting there, you're going to be sitting there too," Biden, a graduate from the University of Delaware, said.
The former vice president also took shots at Trump on his response to the coronavirus. Biden's speech came as the country's death toll from the coronavirus neared 200,000, and Wisconsin's case number topped 100,000.
"The president knew of these dangers [of the coronavirus] back in February, and he hid it from the American people," he said. "With this crisis, a real crisis, the crisis that required serious presidential leadership, he just wasn't up to it."
He also called out Trump's reported comments calling members of the U.S. military killed in action "losers."
"My son Beau served and volunteered to go to Iraq…He wasn't a loser, he wasn't a sucker, he was a patriot," Biden said.
He did not, however, mention during his Manitowoc speech the political battle over filling the seat of former Supreme Court Justice Ruth Bader Ginsberg who died last week. Trump said he would nominate a replacement, while Biden urged last week that the nomination should come from the winner of November's election.
During the 2016 election, Republicans in the U.S. Senate held up former President Barack Obama's Supreme Court nomination until after the election.
Biden is currently ahead in Wisconsin, according to the most recent Marquette University Law School poll, by four points.
This is also Biden's second trip to a swing county in Wisconsin–both Manitowoc and Kenosha counties flipped between Democratic and Republican tickets within the last few presidential cycles.
This story was updated with remarks from his speech.
---
Recent Here & Now
//php dynamic_sidebar( 'news-sidebar-2' ); ?>