ICE Rescinds International Student Policy
International students will be able to study in the U.S., regardless of whether their classes are held online or in-person, after a reversal from the Trump administration.
July 14, 2020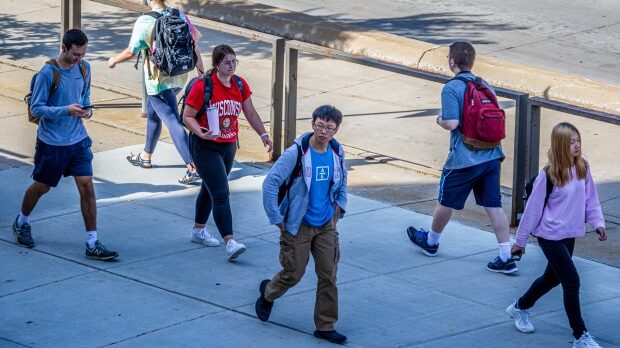 ---
The Trump administration announced Tuesday it would reverse the policy that would have denied visas to international students who were only enrolled in online courses at American universities.
The reversal comes the day after Wisconsin joined more than a dozen other states to sue the federal government over the policy. Attorney General Josh Kaul who joined the suit on the state's behalf said the policy was unlawful and pressured campuses to hold in-person classes when it might not be safe to do so.
Kaul said Tuesday that he was happy with the administration's decision to withdraw the policy.
"This is a major win for not only colleges, universities, and students, but also for public health and the economy," he said.
According to Kaul, the policy could have impacted thousands of students across the university system and cost the campuses upwards of hundreds of millions of tuition dollars if the students chose to not take classes in the fall.
The UW System released a short statement, saying it was "glad to hear this potential obstacle has been lifted for our international students and our universities."
"The swift and strong response – from students, faculty and staff; from university, business and community leaders; and from state attorneys general – demonstrates what an important place international students have on our campuses and in our country," said UW-Madison Chancellor Rebecca Blank.
"Today's announcement is encouraging news for all college students and for American universities," she added. "Universities need flexibility to educate students in the most effective manner possible during the pandemic and international students deserve stability and support as they pursue their degrees here."
With the new policy rescinded, universities and international students will rely on an earlier guidance issued by Immigrations and Customs Enforcement according to NPR, which allows international students more latitude if classes move online.
The UW System plans to implement forms of hybrid in-person and online instruction across its campuses in the fall.
---
Recent Here & Now
//php dynamic_sidebar( 'news-sidebar-2' ); ?>