How Wisconsin's voter registrations stood five weeks out from the 2022 election
The number of Wisconsinites registered to vote just over a month out from the midterms is approaching their peak levels, and geographic comparisons to 2018 and 2020 show mixed patterns.
October 6, 2022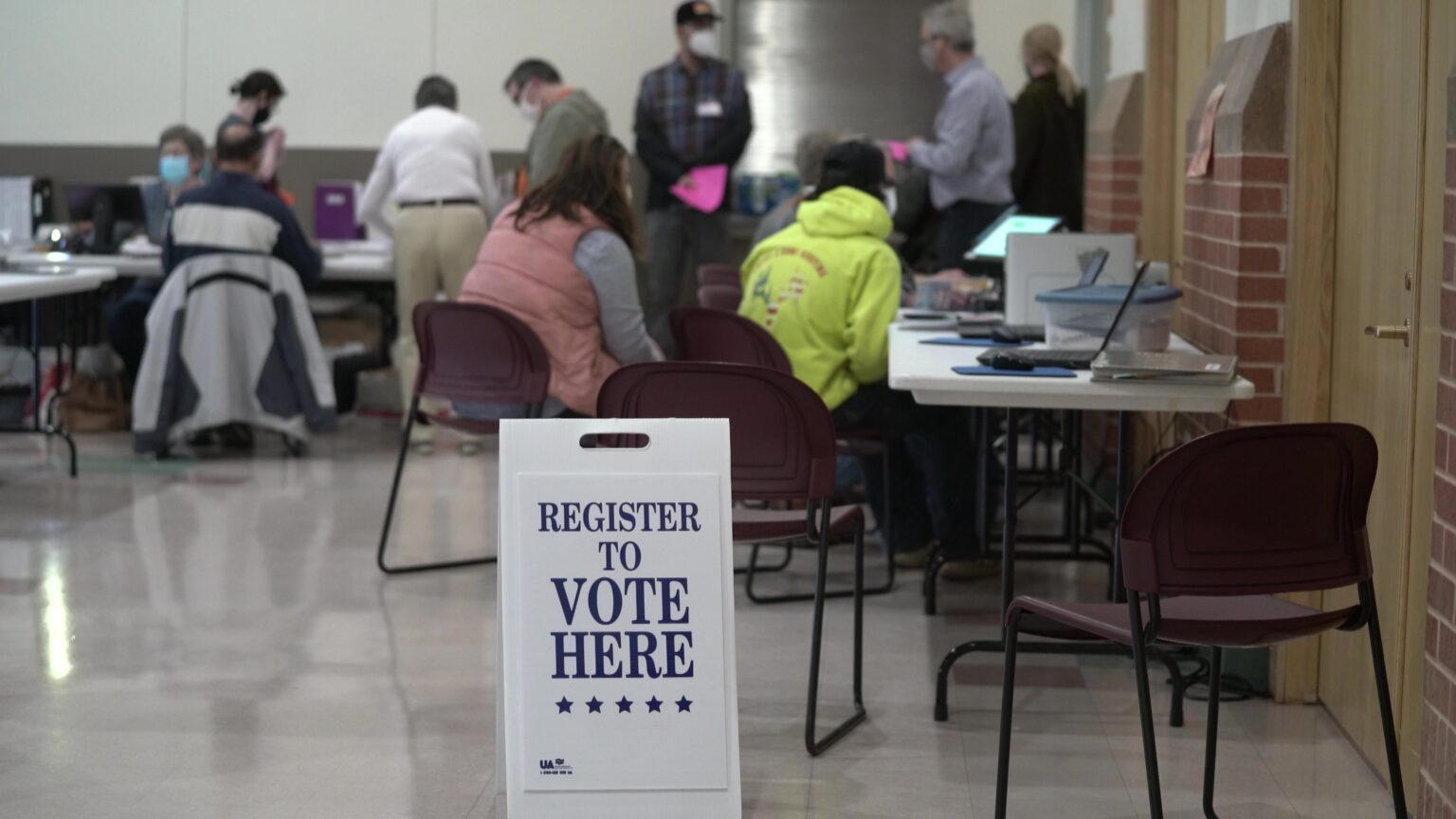 ---
A review of state records five weeks from Election Day showed the number of Wisconsin's registered voters in 2022 is higher for any previous election other than 2020.
The Wisconsin Elections Commission regularly publishes voter registration statistics, releasing reports primarily on a monthly basis for at least the past decade. Its October 2022 report shows 3,519,659 Wisconsinites are registered to vote — a 50,000 person increase from the number of registered voters as of Aug. 1, which was a week before the primary election.
This uptick in registered voters comes as interest in the 2022 midterms continues to grow, while also following National Voter Registration Day on Sept. 19.
Wisconsin has a full slate of competitive races, including the governor's race between incumbent Tony Evers and challenger Tim Michels, and the U.S. Senate race between incumbent Ron Johnson and challenger Mandela Barnes.
As the election approaches, here is what Wisconsin's voter registration figures reveal about trends that could influence turnout in November.
Wisconsin has its highest number of midterm voters ever
The more than 3.5 million registered voters in Wisconsin as of Oct. 1 marks a 10% increase over the total on that same date before the 2018 midterm elections, which saw Tony Evers win his race for governor, and Tammy Baldwin get re-elected to the U.S. Senate.
In fact, only the 2020 presidential election saw more registered voters on Oct. 1 than in 2022, with 3,583,804 voters registered for the election by that point. About 4.5 million Wisconsinites are of voting age according to the Wisconsin Elections Commission, which means the 3.5 million currently registered is about 77% of the voting population.
Larger cities have fewer registrants than rural areas compared to 2020
There are roughly 64,000 fewer voters registered for the 2022 midterm elections as of Oct. 1 than there were for the 2020 presidential election at the same point. About 46,000 of that gap in registrants are from Wisconsin's 10 largest cities.
The city of Milwaukee has the biggest gap in voter registrations compared to 2020 with roughly 25,000 fewer, while Madison, Green Bay, and Oshkosh have about 6,000, 4,500 and 4,000 fewer voter registrations, respectively.
Despite those differences from 2020, the number of registered voters in the state's 10 most populated cities — 793,360, or about 22.5% of all Wisconsinites registered to vote — is proportionally equal to the number of registered voters in the 2018 midterm elections, when voters in those cities made up 22.6% of all registered voters.
Counties that voted Democratic in the 2018 midterms have picked up more registered voters than counties that voted Republican
Of the 29 counties that voted for Evers in 2018, about 210,000 more voters in them are registered as of Oct. 1. Out of the remaining 43 counties that voted for Scott Walker that year, about 145,703 additional voters are registered.
However, counties that voted for Donald Trump in 2020 have lost fewer voters than counties that voted for Joe Biden. The 14 counties that voted for Biden have roughly 53,000 fewer registered voters as of Oct. 1, 2022 than that date two years earlier, while the 58 that voted for Trump have about 11,000 fewer.
Discerning clear patterns from this data can be somewhat ambiguous, highlighted by the 15 counties that flipped from Democratic to Republican between 2018 and 2020. Wisconsin is a famously purple state in elections, with wide swaths of independent voters.
Three Congressional Districts have seen an increase the number of registered voters
Despite a drop in the number of overall registered voters, the 5th, 6th and 7th congressional districts — which represent swaths of southeast and northwestern Wisconsin — each have more registered voters than they did in 2020.
These three districts generally vote Republican and had the state's widest margins in favor of Trump in 2020.
Eligible Wisconsinites can still register to vote in advance of an election or at polling places on Election Day. MyVote Wisconsin provides information about registering to vote, which can be conducted online at least 20 days before an election. Voters must provide a valid photo ID, which can include a Wisconsin driver's license, Wisconsin Department of Transportation ID, military ID, tribal ID or a U.S. passport. Voters can also register in-person at a municipal clerk's office. Additionally, Wisconsin is one of 22 states and jurisdictions that allows for same-day voter registration at polling locations on Election Day.
---
Recent Here & Now
//php dynamic_sidebar( 'news-sidebar-2' ); ?>