How Could the Delta Surge Affect Wisconsin's Redistricting Process?
Facing a November deadline to complete the mapping of county-level wards, local clerks are confident that another wave in the COVID-19 pandemic won't derail their work.
By Zac Schultz | Here & Now
August 23, 2021 • West Central Region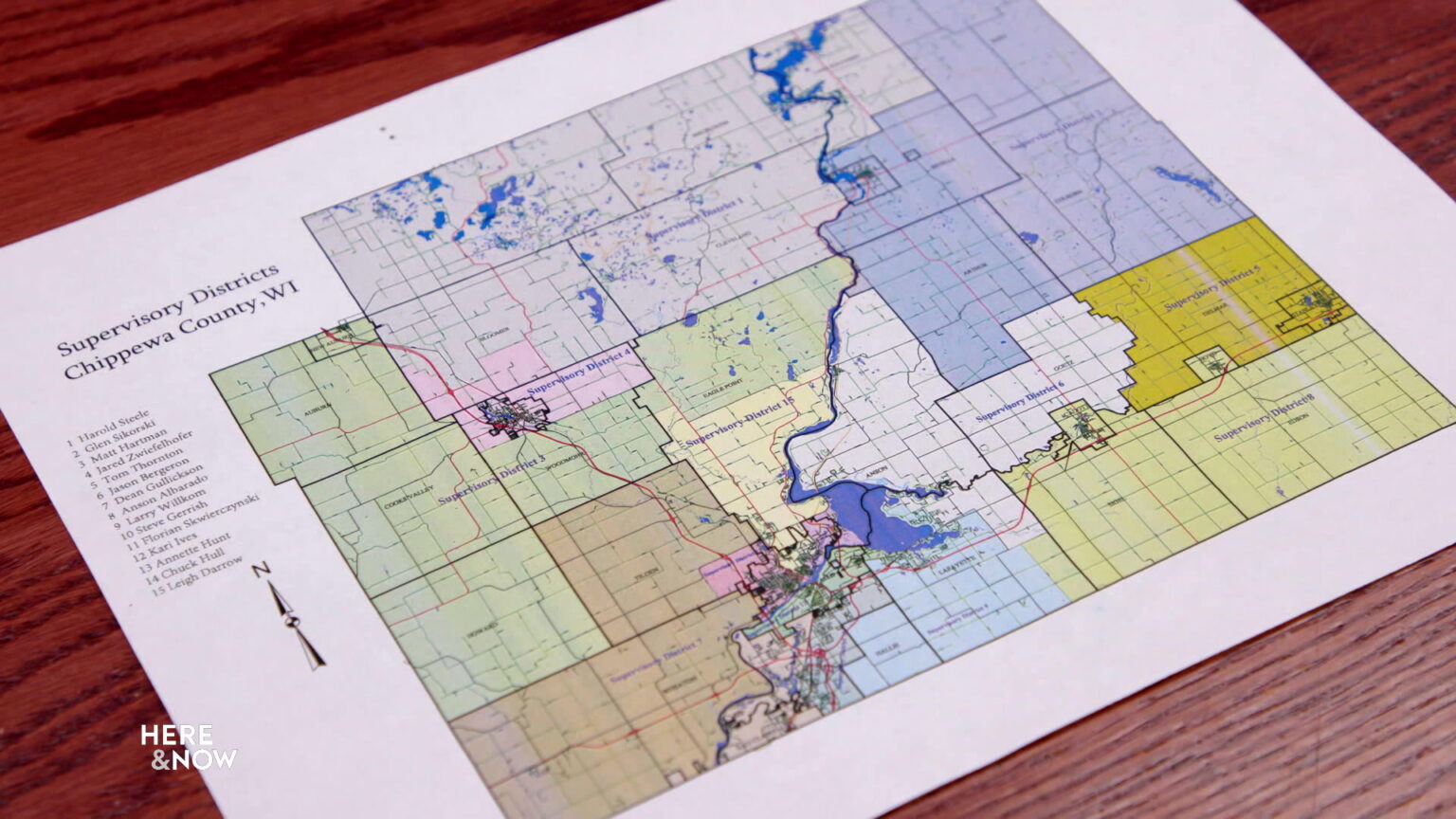 ---
The COVID-19 pandemic has caused delay after delay in the once-a-decade redistricting process, and it is poised to strike again. First, the pandemic hampered the ability of census workers to collect information in 2020, which led to a delay in releasing that data in 2021. The spread of the Delta variant could in turn hinder the ability of county boards across Wisconsin from completing the local redistricting process by a November deadline.
"I think it's important to note that the COVID-19 pandemic is not over yet," said Dunn County Clerk Andrew Mercil. "Especially with the Delta variant that has been taking over parts of Wisconsin and the nation, so we are concerned about that."
Local clerks across the state are working on a tight deadline because they need to create county-level supervisory districts, then send that information to townships, villages and cities, and have them create local ward lines. The process normally takes at least four months, but in 2021 clerks have fewer than three because of a hard deadline on Nov. 23 to publish new district lines in time for local candidates to file papers to run for office in the spring 2022 elections.
Mercil said another COVID-19 surge could wipe out the people responsible for that work.
"Oftentimes smaller counties like Dunn County, we only have two people in our office," said Mercil. "Some of the other counties in Wisconsin might only have one county clerk. A lot of the smaller municipalities really have one person who is a clerk and a treasurer. So the pandemic is still very real. We're trying to make sure that we take as many precautionary measures as possible."
Chippewa County has had one of highest COVID-19 activity levels in the state over the first half of August, but County Administrator Randy Scholz said he doesn't think it will impact their ability to finish the redistricting process on time.
"We've been dealing with it. I mean, we've had 40 employees out all at one time," said Scholz about COVID-19. "So we figure it out. I mean, we work virtually or whatever we have to do. Luckily, most people don't get extremely sick. I had Covid. I worked through it."
Scholz noted local clerks ran multiple elections during the pandemic, so Delta is just one more thing to deal with.
"In this last year, you can imagine what it's been like," he said. "Things change by the minute. And again, we're starting to amp up because of Covid again. When you have time frames this quick, sometimes that can be difficult. But we got great staff."
Mercil said technology would be the major reason Dunn County can get this work done. In years past, redistricting committees would need to meet in person and work from the office.
"All the committee meetings that we're looking at going forward now have been hybrid models where those who have been vaccinated have been in person. And those who are not feeling well or are uncomfortable have been able to join us online," explained Mercil.
"That's one of the technological benefits that we are seeing. So work continues. It's just kind of rethinking how the work is processed," he added. "So luckily, yes, people can work from home, county staff can work from home. We can still and we're still trying to aim that we can provide the best service possible, but in that more of a digital format."
Scholz said after the experiences of the past year, Chippewa County is prepared.
"Covid was difficult. Some good things came out of that," said Scholz. "One of those are we are pretty, pretty flexible and be able to continue to get our work done. We never stopped providing service to our customers, to our taxpayers. We were able to get that done. So I don't see that changing."
---
Recent Here & Now
//php dynamic_sidebar( 'news-sidebar-2' ); ?>