'Here & Now' Highlights: Scott Webb, Zac Schultz
Here's what guests on the Nov. 26, 2021 episode had to say about the shared trauma inflicted by the parade massacre in Waukesha and how special education funding is structured in the state.
By Frederica Freyberg | Here & Now
November 29, 2021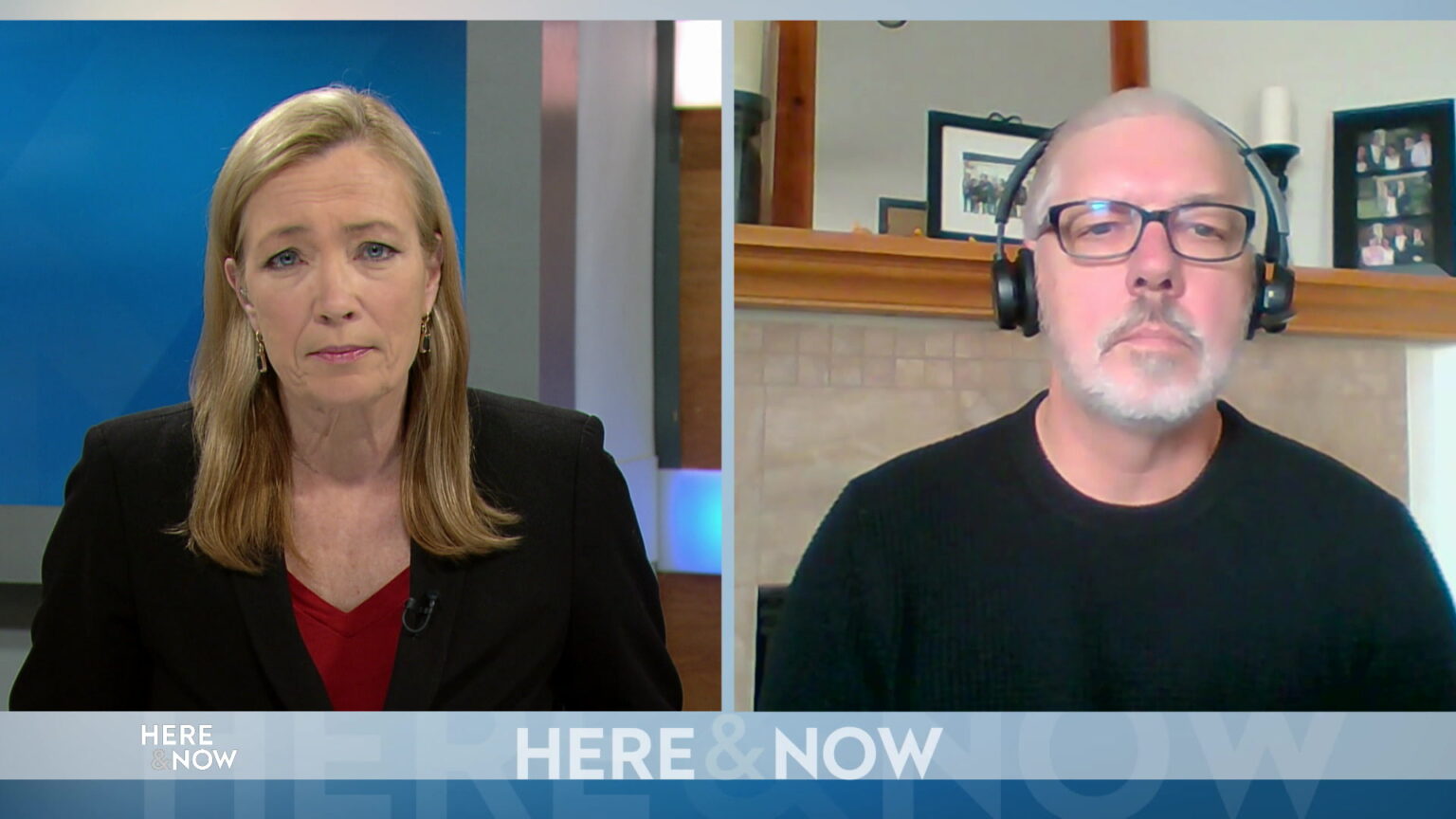 ---
In the aftermath of the Waukesha holiday parade that resulted in at least six deaths and dozens of injuries, Wisconsin Dept. of Health Services coordinator of trauma-informed care Scott Webb described collective trauma and how it heals. Here & Now senior political reporter Zac Schultz shared the story of an innovative charter school in Minocqua, which specializes in students on the autism spectrum, and explained why public special education is significantly underfunded in the state.
Scott Webb
Trauma-informed care coordinator, Wisconsin Department of Health Services
Collective trauma emerges when a situation breaks norms and expectations that people have about an individual or society, and that shift causes confusion and uncertainty about what happened and why. The driver plowing through crowds during a holiday parade in Waukesha on Nov. 21 fits that description.
Webb: "We're entering into this holiday season and there's a lot of hope and expectation and excitement, and then this horrific thing happens. So that adds to the layers of trauma we've experienced with the pandemic. So the way people heal from it: They have to grieve. What I often used to tell my clients when I was a psychotherapist many years ago is that you have to feel it to heal it. You have to be able to acknowledge that there is a loss. There's a grieving process that we have to go through, and you do that hopefully within the context of loving relationships … that's how you heal most from most types of trauma — all types of trauma — is through those healthy, loving relationships."
People most immediately affected by the trauma of the tragedy — those who've lost loved ones or seen them injured and hospitalized — are likely in an acute phase of trauma.
Webb: "I think the first thing is it's OK not to be OK right now. We've been through a lot in the last two years with the pandemic, the violence we've seen in Kenosha and what happened in Waukesha. So give yourself some grace and reach out to those who love you and be there for somebody else and just know that healing happens within that loving relationship."
Zac Schultz
Reporter, Here & Now
Schultz reported on Lakeland STAR Academy, a charter school in Minocqua that provides middle and high school students on the autism spectrum with specialized educational opportunities. The public school in the northern Wisconsin community cannot match its services and spending per pupil. Special education in Wisconsin is mandated but not fully funded.
Schultz: "If there was ever a time in our state's history that we had the money to make the jump in services, it would have been in this last budget and it did not happen. We saw $2 billion in tax cuts. We are sitting on nearly $2 billion in a surplus for the state. There's a large rainy-day fund and it just didn't happen. There was not political will to see a dramatic increase, and even Gov. Evers' increase that he proposed only would have brought it up to 50% funding. It still wouldn't have reached the original amount the state promised when they created the law [giving students the right to be provided special education]."
Watch new episodes of Here & Now at 7:30 p.m. on Fridays.
---
Recent Here & Now
//php dynamic_sidebar( 'news-sidebar-2' ); ?>