'Here & Now' Highlights: Dan Hereth, Katie Johnson
Here's what guests on the September 23, 2022 episode said about fixing Wisconsin's backlog in approving professional license applications and pandemic-driven academic and behavioral slides in K-12 schools.
By Frederica Freyberg | Here & Now
September 26, 2022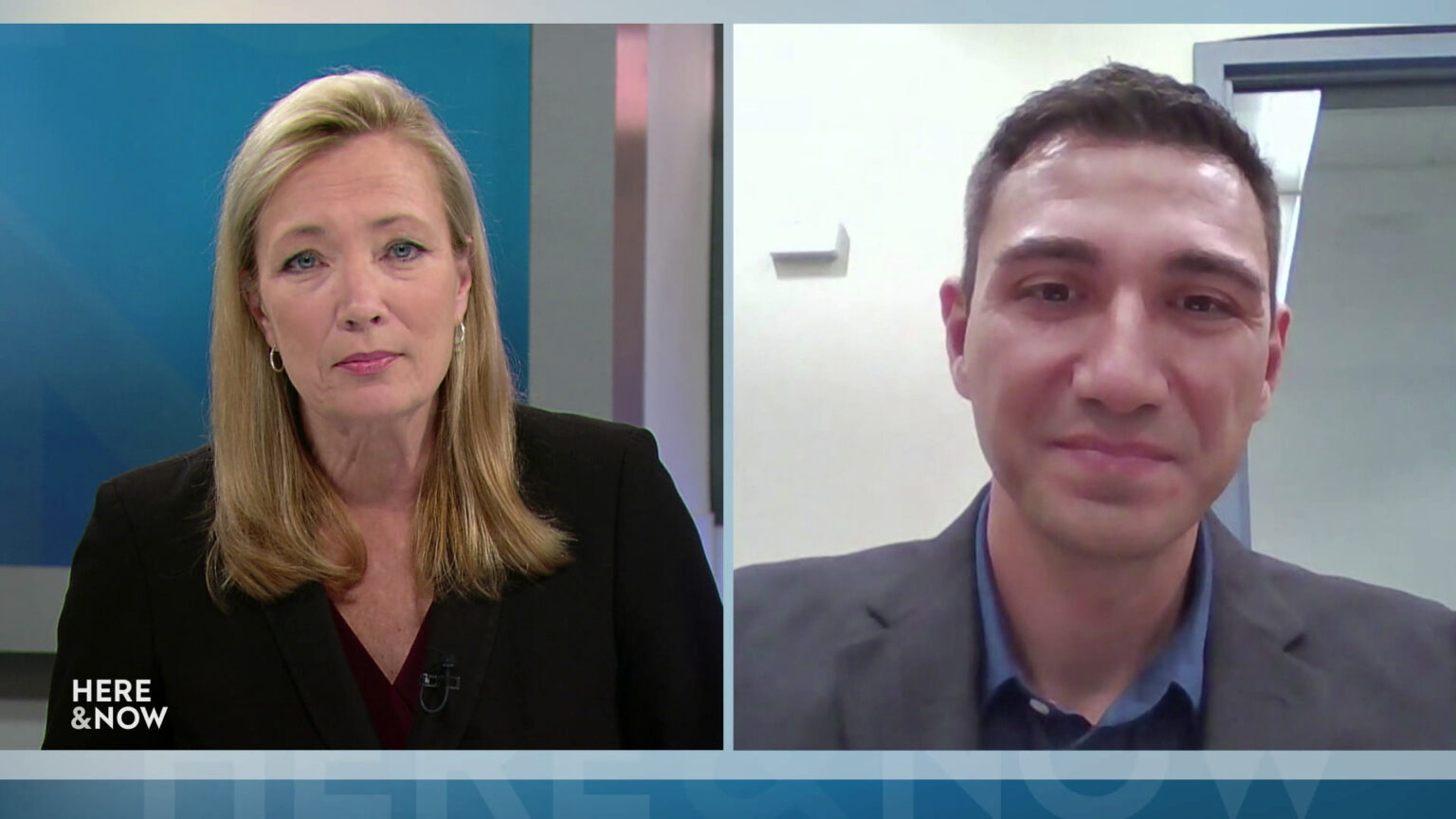 ---
The Wisconsin Department of Safety and Professional Services has been grappling with a large volume of professionals applying for licenses to do their jobs and a resulting backlog in processing and approving them — the new Secretary-designee of the agency said a new online process and some, but not enough new hires, has brought the time to licensure down. With K-12 schools in full swing, educators are seeing academic slippage and student behavioral issues in the classroom resulting from the COVID-19 pandemic, with a school psychologist emphasizing the role of family stress.
Dan Hereth
Secretary-designee, Wisconsin Department of Safety and Professional Services
The state licensing agency has been under fire as professionals like nurses, pharmacists and therapists who are in great demand in the workforce have not been able to start their jobs while waiting for their license to practice. The agency head described just one of the pain points: call center access.
Hereth: "Our goal at the department is to move through the incoming information as fast as possible, and the reality is we need additional staff to do that. Some folks need additional assistance to move through the process. It's not always clear to everybody what the steps are or what may be the missing piece for them. That's why the communications aspect is so critical. We've asked for staff in the past, we have six FTE [full time equivalent employees] to answer roughly 5,000 to 10,000 phone calls in a given week. Obviously, that math doesn't work. We've requested staff to do just that in past budgets and are going to request those staff again in this next budget."
Katie Johnson
President, Wisconsin School Psychologists Association
According to the Nation's Report Card, since 2020 K-12 students in the Midwest have seen test scores in reading and math drop more than any other part of the country – slipping 7 points in reading and 9 points in math. School psychologists are also seeing an increase in behavioral problems with students. Katie Johnson, an Amery schools psychologist and president of the state's professional group for these educators, said the issue seems to be about family stressors – not simply virtual learning during the pandemic.
Johnson: "We see it all the way K-12 or pre K-12. We're seeing kids who just aren't adjusted to classrooms. They don't know basic rules. You know how to sit still, how to maintain attention. I think being home was very different in a different environment. …I think it's more than just not being in school. I think it's stress on families and it's the impact that the pandemic had on homes and families and people's occupations. And we're seeing that all culminate in kids' academic and behavioral success in school."
Watch new episodes of Here & Now at 7:30 p.m. on Fridays.
---
Recent Here & Now
//php dynamic_sidebar( 'news-sidebar-2' ); ?>