Evers to Extend Mask Order in Coming Days
The new emergency order that will re-up the statewide mask mandate will extend through January, 2021.
November 18, 2020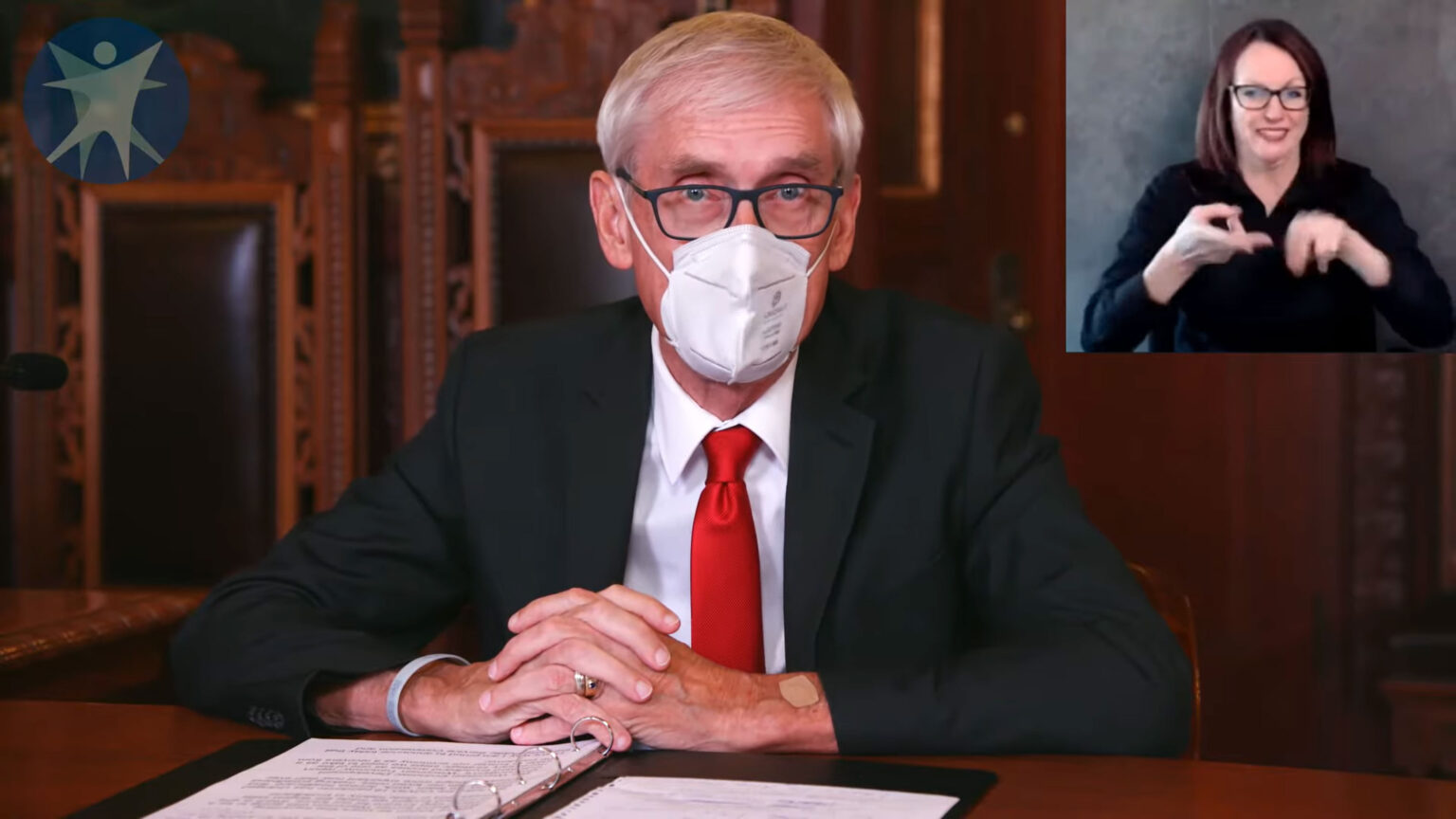 ---
In the face of record COVID-19 deaths, strained hospitals and a surge in cases, Gov. Tony Evers announced Wednesday a new emergency health order that includes a mask mandate, even though the current face covering order is being challenged in the state Supreme Court.
Evers said he will declare the emergency in the next few days, and it will last through mid-January. The current mask order expires Saturday. The administration expects additional Republican-backed litigation over the latest order but Evers said he sees the need to take some action.
"I warned last week that the Institute for Health Metrics and Evaluation estimates that if we continue on the path we're on, Wisconsin could see 5,000 deaths by the end of this calendar year," Evers said during a Department of Health Services media briefing.
Wednesday's daily positive case count rose to 7,989 and the state DHS reported an additional 52 deaths, following Tuesday's record number of 92 deaths. To date, 2,793 people have died of COVID-19 in Wisconsin.
One third of Wisconsin hospitals report a current critical staffing shortage, with more expecting such strain within a week, according to DHS, which also reports a children's hospital accepting adult patients and ICU's either at or near capacity.
"Since the surge in cases started, we've been saying it will get worse before it gets better. And you can see it happening as the strain on local public health and our hospitals grows," DHS Secretary-designee, Andrea Palm, said.
Tuesday, Republican Assembly Speaker Robin Vos outlined ideas for legislation to respond to COVID-19 in Wisconsin, including additional testing and contact tracing, but offered no legislation.
"I'm focused on making sure we have more contact tracers because we have failed so far. I am focused on making sure we have more resources for small businesses because those small businesses are suffering," Vos said.
He also called for additional rapid testing so people can know if they can go back to their jobs.
For his part, Evers released this week a series of proposed bills, including a moratorium on evictions. He said staff from legislative leaders' offices have met to discuss common ground, but he has not yet personally met with Republican leadership. The Legislature last convened to pass COVID relief in April. After seven months, Evers wants additional legislation to be passed.
"Two years ago they made it back in the summer to do a lame duck session—I see no reason why we can't do it to save lives here in Wisconsin," the governor said.
---
Recent Here & Now
//php dynamic_sidebar( 'news-sidebar-2' ); ?>