Evers joins Wisconsin's 2023 budget debate with listening sessions
With Wisconsin enjoying a $6.6 billion projected surplus and Republican leadership in the Legislature emphasizing their support for broad changes to tax structure, the Democratic governor held a trio of year-end public events intended to bolster support for different budgeting priorities.
By Zac Schultz
December 22, 2022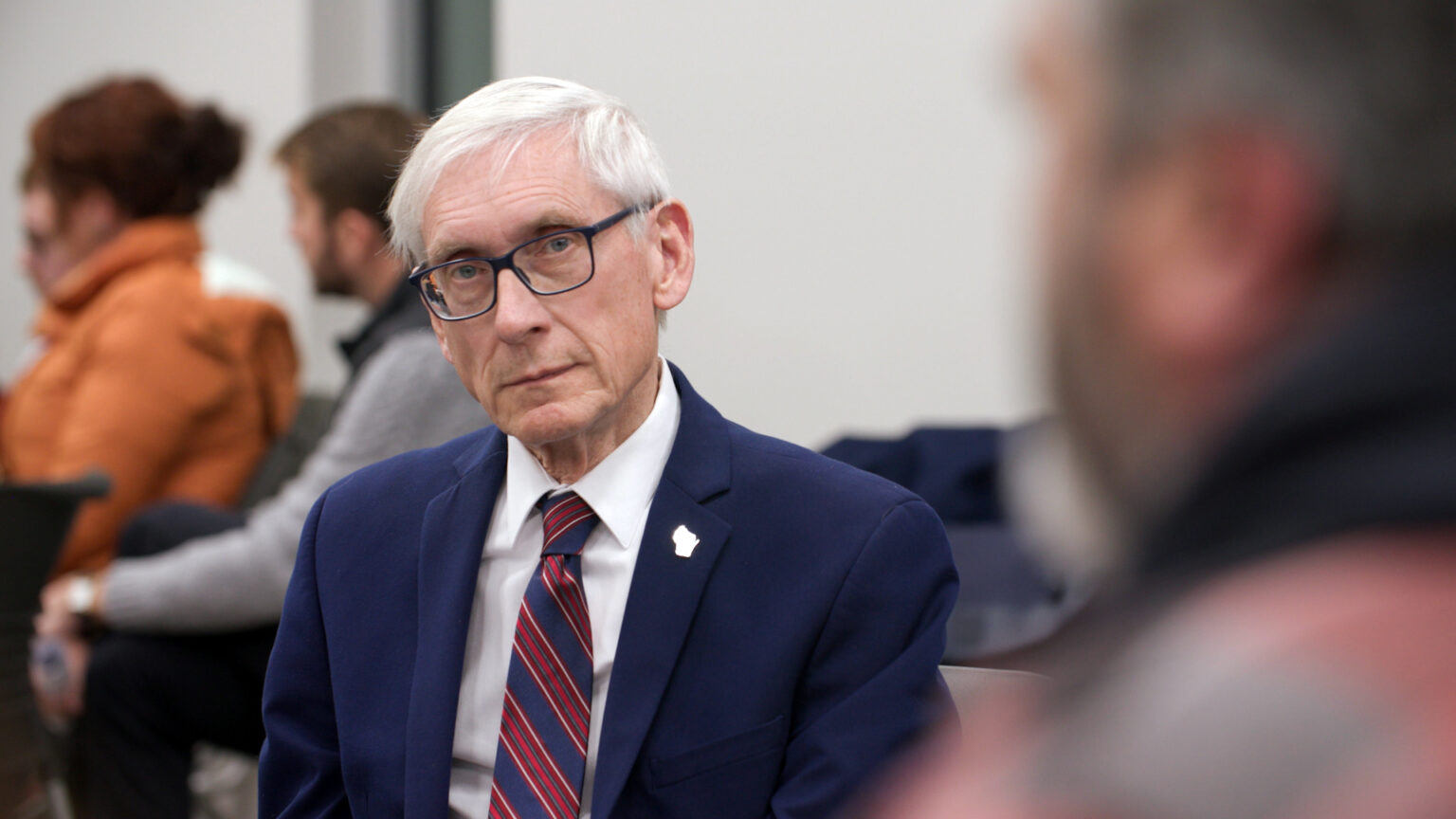 ---
The idea of tax cuts was not prominently featured at a public listening session hosted by Gov. Tony Evers on Dec. 20 in Green Bay, even if debate over tax cuts will come to dominate discussions surrounding Wisconsin's state government budget in 2023.
Evers and Lt. Gov-elect Sara Rodriguez were in attendance for the third of three listening sessions that were branded "Doing the Right Thing," along with State Supt. Jill Underly and numerous local public officials. The stated goal for the event was to allow the public to share input about their budget priorities before Evers releases his budget proposal in February.
More than 100 people showed up at UW-Green Bay's STEM Innovation Center and placed themselves into one of five issue groups set by the Evers administration: education, justice reform, healthcare, infrastructure, and the economy and environment. Evers' staff facilitated group discussions while others took notes.
"First of all, the fact there were so many people out on a cold night near Christmas, and really a lot of high energy, good ideas," said Evers after the event. "We talked about childcare, we talked about criminal justice reform. Lots of different issues. Not everybody is on the same page. I thought it was really reflective of Wisconsin in general. We're a purple state and people have different ideas. Being able to collect that information, we'll be able to use that going forward in our budget."
The state is projected to have a $6.6 billion surplus in the 2023-25 budget cycle, and how to spend that money is the biggest debate surrounding the budget.
Assembly Speaker Robin Vos, R-Rochester, said he expects to pass a budget with even more tax cuts than the $3.4 billion cuts in the previous budget. Republicans are also talking about eliminating the tax brackets on the highest earners in Wisconsin, possibly creating a flat income tax structure.
Vos said tax changes will have to be negotiated with the governor.
"I would say in my mind, yes, we need to have tax reform — I've tried to be generous in saying that. Look, Governor Evers signed the last budget where we had nowhere near the surplus we do now with 3.4 billion in tax cuts," Vos said. "I can't imagine under any scenario we'd have less than that. We should have more. But I haven't drawn a line in the sand that says it has to be at this level or it must be done this way."
Evers has said the talk about moving to a flat tax is concerning and he would veto any such proposal.
"Well it gives me a fair warning," the governor said. "I think most people in Wisconsin believe our work to lower taxes for middle class folks, which is the vast, vast majority of the people in the state, understand that there's a difference between a flat tax, which certainly helps people at the wealthier end —a much lower number of people. I think it's good to know where they're going, I think at the end of the day we'll find some way to make it work."
Republicans have attempted to lower the income taxes in every budget for the last decade. Democrats have criticized that effort, saying it will make it harder for the state to balance future budgets.
Senate Majority Leader Devin LeMahieu, R-Oostburg, said those opponents have been proven wrong.
"If you look at tax cuts just statically, then that's the view you're going to have — 'well, we're going to get less revenue.' But if you look at it dynamically, that when people have more money left over, they're going to spend it there. So it's going to, so sales tax is going to go up," LeMahieu said. "It gives people the opportunity to send that money back through the cycle and not just burn it into government programs."
---
Recent Here & Now
//php dynamic_sidebar( 'news-sidebar-2' ); ?>