Update: Evers Calls for Widespread Absentee Ballot Legislation
Gov. Tony Evers asks the Legislature to send all registered voters absentee ballots ahead of April 7 amid election concerns during the COVID-19 outbreak. Later Friday, Evers also loosen licensing requirements for certain healthcare workers.
March 27, 2020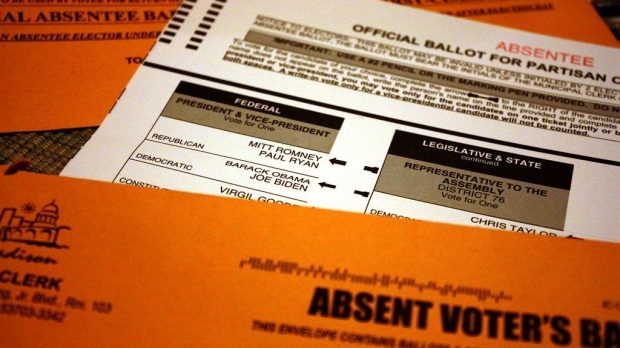 ---
Gov. Tony Evers called on the state Legislature Friday to change state law and send all registered voters an absentee ballot ahead of the April 7 election. 
In a video posted online, the governor also called for ballots postmarked by election day to be counted, as well as provide additional time for municipal clerks to count ballots that may arrive after election day. Under current state law, absentee ballots must be received by the time the polls close on election day. 
"Everybody should be able to participate in our Democracy," Evers said.
Both the governor and legislative leaders have agreed to keep the April 7 election in place. During a call with reporters Wednesday, Assembly Speaker Robin Vos said that work-arounds should be considered before state election law is changed. 
"Even [Evers] knows that's not logistically feasible," Senate Majority Leader Scott Fitzgerald, R-Juneau, said in a statement responding to the governor's request. "In pitching this idea, the governor is lying directly to Wisconsinites about this even being remotely possible. Acting like this is doable is a hoax."
Later Friday, the governor loosened licensing requirements for certain healthcare professionals–making it easier for some students and retirees to join the medical workforce.
"Our healthcare professionals are on the front lines of the COVID-19 crisis, and it is critical that we maximize the size of our work force and eliminate unnecessary barriers so we can effectively meet the demand for care," Evers said in a statement.
He also directed the Department of Health Services to institute a 60-day ban on evictions or foreclosures. He said evictions and foreclosures "pose a direct and serious threat to the health and well-being of Wisconsinites."
This comes the same day confirmed COVID-19 cases jumped to 842 in Wisconsin, including 13 deaths. 
"Now, hearing the numbers today you may think that 'Safer at Home,' physically distancing, washing your hands and covering your coughs and sneezes aren't working," said DHS Secretary-designee Andrea Palm. "Without implementing 'Safer at Home' our models show us that we would likely have 22,000 Wisconsinites who are infected with COVID-19 by April 8."
"The numbers you're seeing today and in the near term are people who were infected before we started 'Safer at Home,'" she said, describing the social distancing order Evers announced Tuesday. 
Responding to suggestions from President Donald Trump that the country may be able to select certain counties and municipalities to be alleviated from shelter in place orders in the coming weeks, state epidemiologist Dr. Ryan Westergaard said parsing areas like that in Wisconsin was unlikely. 
"I would characterize the risk in all counties as high right now," he said. "I think what we've seen on how the virus has spread globally is that every geographic area in the world is at risk for an expanded epidemic in the coming months."
Editor's note: This story was updated to include the governor's order related to licensure. 
---
Recent Here & Now
//php dynamic_sidebar( 'news-sidebar-2' ); ?>