Brown County Officials Grapple with COVID-19 Spike
Meatpacking plants are essential parts of food infrastructure, especially during a pandemic, but a recent outbreak of COVID-19 in Brown County facilities is causing a full-court press to ensure workers and the community are safe.
April 27, 2020 • Northeast Region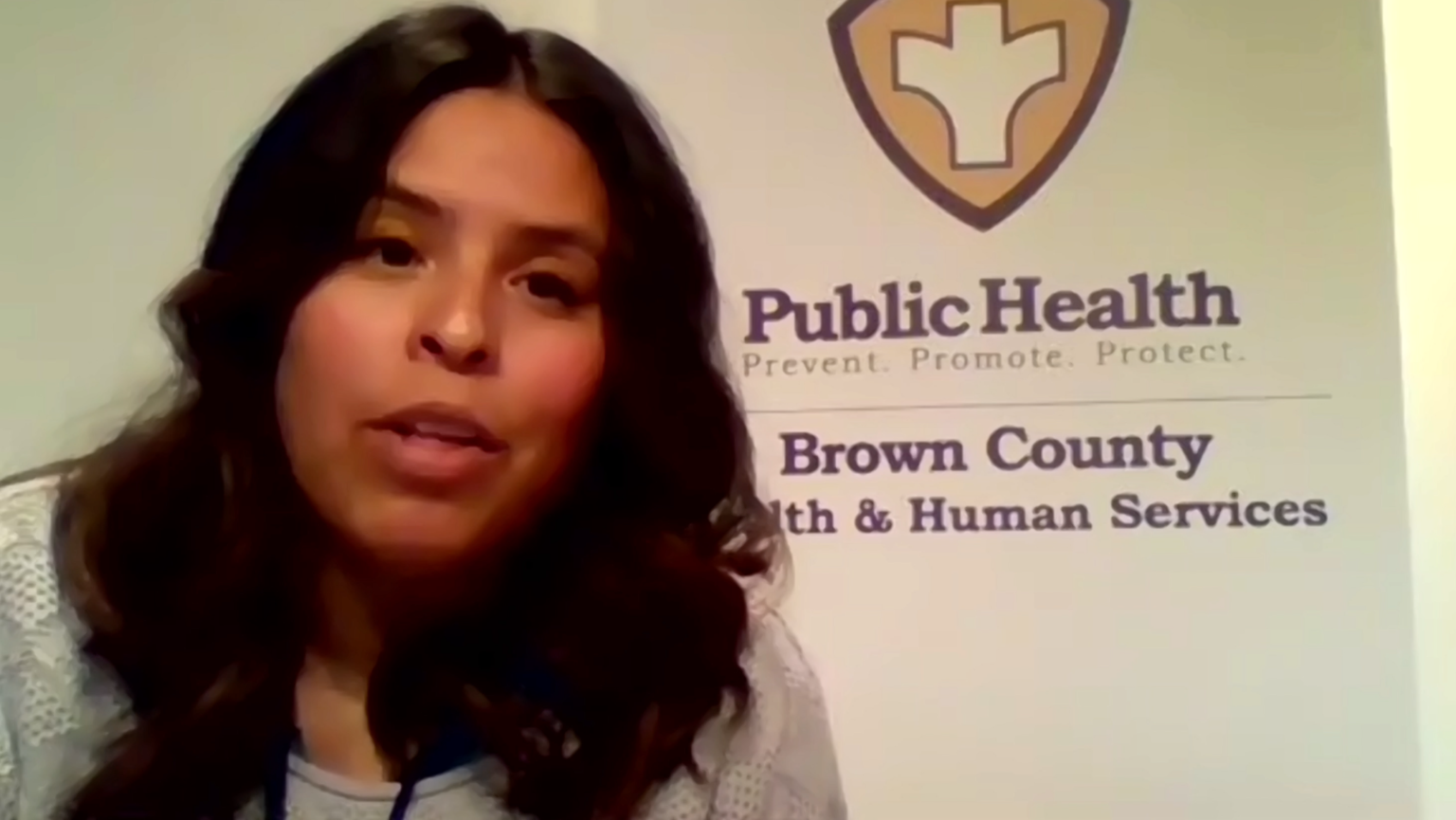 ---
JBS Packerland, a beef production plant in Green Bay, announced Sunday its plans to temporarily close its doors as the number of positive COVID-19 cases in Brown County continues to soar. It is the fourth JBS location to close in the U.S.
"As an essential business providing necessary supplies and services for Wisconsin, we have endeavored to maintain operations to ensure continued access to safe, affordable food," said JBS US Regional Beef President Shannon Grassl in a press release. "Given the continued spread of coronavirus in our community and among our workforce, we have decided to voluntarily close our Green Bay Facility in an effort to help flatten the curve of infections in Brown County."
The total number of positive cases in Brown County has risen to 853, and the county has the highest rate in the state with 328 positive cases per 100,000 people, according to figures from the state Department of Health Services, as well as triple- and double-digit increases day after day.
"The virus is so highly contagious that when people are in close proximity in the workplace, a single case or a small number of cases can quickly spread through a community, so it's very concerning," said State Epidemiologist Dr. Ryan Westergaard.
Three meatpacking plants are located in Brown County and employees at those facilities account for 402 of the county's total positive COVID-19 cases. As of Monday, JBS Packerland had 255 employees test positive, American Foods Group had 130 and Salm Partners had 17.
The other two facilities in the county are still open at this time. Meat and poultry processing facilities are regarded as critical infrastructure, whose continued functions remain imperative during the COVID-19 pandemic.
"Critical infrastructure workers may be permitted to continue work following potential exposure to COVID-19, provided they remain asymptomatic and additional precautions are implemented to protect them and the community," according to the CDC's Critical Infrastructure Guidance.
The outbreak in Green Bay will "set the state back," Gov. Tony Evers told Here & Now on Friday. He said if it was caused by the facilities not following proper procedures to keep employees safe, "shame on them."
The governor reached out to the county over the weekend to offer assistance where the state could, according to a county health official.
"Clearly we're working with the local health officials to see what we should be doing next. We're spending most of our time, frankly, testing and tracing the folks that have been infected so that we can keep things to a minimum," Evers said.
Brown County Public Health officials are working to understand through contact tracing efforts how many of the other positive cases in the county are linked back to workers from the three meatpacking facilities and expect to have those numbers by Tuesday.
Last week, the U.S. Centers for Disease Control came to Green Bay to help investigate the surge in positive cases. Walkthroughs of the three meatpacking facilities were conducted by the CDC, the state Department of Health Services and Brown County Public Health.
Claire Paprocki, a Brown County public health strategist, said the walkthroughs were meant to look at what preventative measures the facilities took in spreading the virus while employees continued to work, such as physically distancing employees, putting in plexiglass barriers or providing personal protective equipment.
However, Brown County Public Health stopped short of placing blame on any one individual source for the spread of the virus in the community. Paprocki said the walkthroughs "went really well" and if they hadn't, further guidance and recommendations would have been provided.
"We're trying to be all on the same team and attack this from the same angle and make sure everyone knows what everyone is doing," Paprocki said during a Monday media briefing.
Meatpacking facilities have been closing across the midwest. The CDC and the U.S. Department of Labor's Occupational Safety and Health Administration have put out new guidelines specifically for meat processing plants.
OSHA has also opened investigations into all six meat processing plants in Wisconsin, including TNT Crust in Green Bay, Patrick Cudahy/Smithfield Foods in Cudahy, and Birds Eye Foods in Darian.
Interim guidance from the CDC ensures that employees exposed to COVID-19 cannot become infected through the meat itself, but rather from their working conditions.
"Processing lines and other areas in busy plants where they have close contact with co-workers and supervisors may contribute substantially to their potential exposures," the CDC interim guidance says.
Paprocki attributed Brown County's massive spike in cases to a combination of employee exposure at the meatpacking facilities and a need for greater social distancing in the community. During the briefing, she described seeing visitors come over to her neighbor's house yesterday for a barbecue.
"Those six to eight people are now going back out into the community or back out to the grocery store or back out to the post office and it doesn't take a gathering of hundreds and hundreds of people to spread the virus in our community," Paprocki said.
---
Recent Here & Now
//php dynamic_sidebar( 'news-sidebar-2' ); ?>