Baldwin Talks Economy During Virtual Biden Event in Superior
The virtual townhall was one of two the Biden campaign held in the state Monday, now a more common sight as campaigns engage voters digitally amid the pandemic.
August 10, 2020 • Northern Region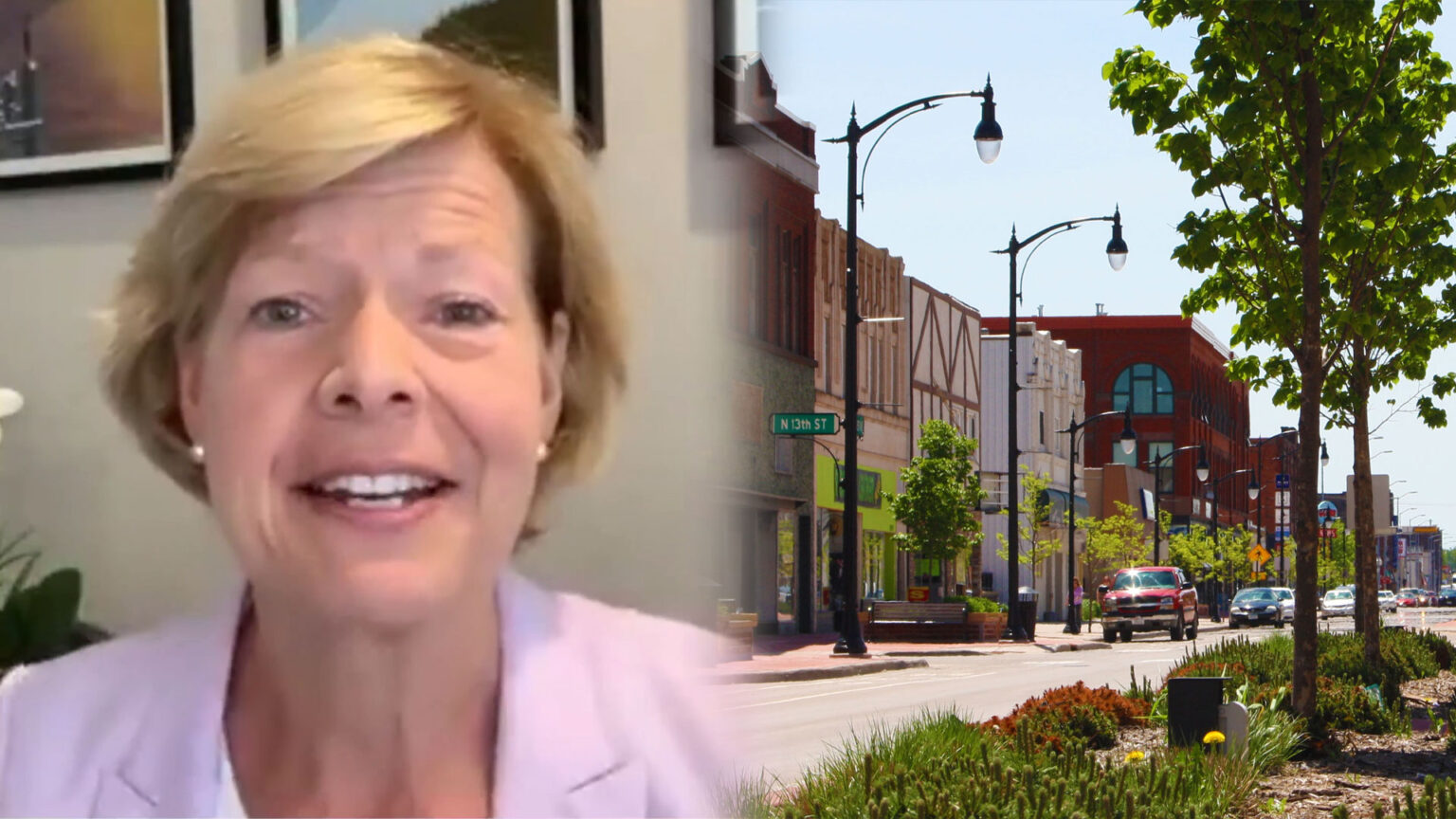 ---
"Broken promises" of President Donald Trump make Wisconsin ripe to flip from red in 2016 to blue in 2020 according to U.S. Sen. Tammy Baldwin, D-Madison.
Baldwin spoke at a Superior-based virtual event for the Biden campaign, criticizing the president's economic policies over the past four years.
"We make things here," she said. "But we also know that over years of neglect that we have seen worker wages go down and jobs go overseas."
The roundtable, which featured Democratic Minnesota U.S. Sen. Amy Klobuchar and local stakeholders, was moderated by state Rep. Nick Milroy, D-South Range, who highlighted concerns facing Wisconsin's economy.
"Our manufacturing is dependent on agriculture and our forest products industry because those are the raw materials that they use," he said. "So it's so important to get these economies back on track."
"With the closing of two paper mills, it's going to be devastating to our forest products industry, and we need leaders that understand that and are going to help bring these industries back," he added.
The Biden campaign's economic messaging comes as Biden and Trump are both vying for Wisconsin' highly sought-after electoral votes. According to a new UW Elections Research Center poll, Biden leads Trump in Wisconsin 49%-43% in a head to head matchup, while Trump receives better marks on his handling of the economy in another recent poll.
Baldwin said Biden's economic plan, which she particularly praised for its "buy American" policies, is right for Wisconsin.
"What we have to do is not just build back from this economic crisis caused by the pandemic, but we have to build back better," she said.
The Superior virtual roundtable was held in conjunction with a similar virtual Biden event based in Kenosha–a now-common sight as campaigns grapple with generating voter enthusiasm amid the pandemic and social distance guidelines.
The events also come the week after the Democratic National Committee announced it would move its nominating convention to a virtual format. The convention was originally scheduled to be held next week in Milwaukee–underscoring Wisconsin's importance as a swing state in 2020.
In a similar effort to court Wisconsin voters, Vice President Mike Pence is scheduled to make a stop in the state next week–his second within a matter of weeks.
Amid socially distancing, Baldwin said, "everybody needs to be connected, and that includes participating in our democracy…it's a really huge deal."
---
Recent Here & Now
//php dynamic_sidebar( 'news-sidebar-2' ); ?>