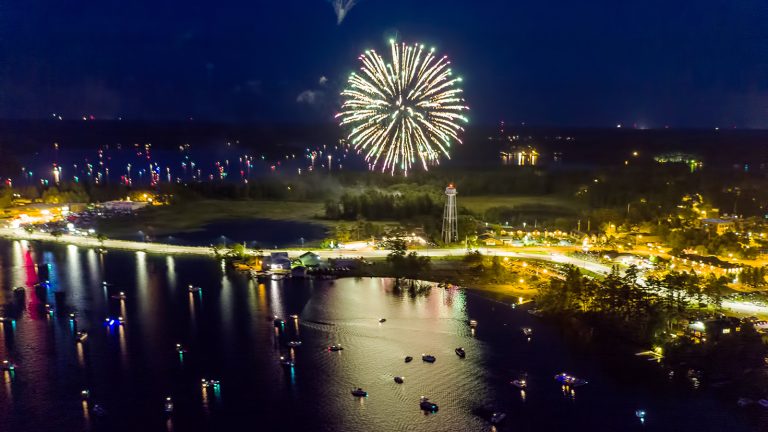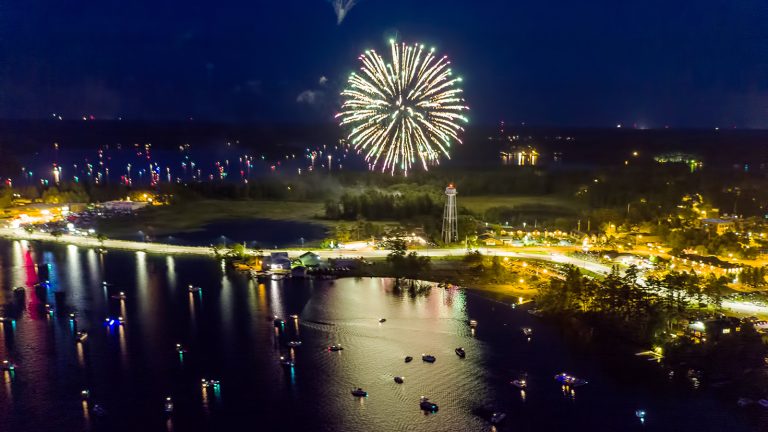 A Tourism Boom Has Wisconsin's Northern Destinations Scrambling to Keep Up
Businesses in busy summer communities like Minocqua, Bayfield and Door County are racing to serve more customers while also struggling with maintaining enough employees as travel swells in the wake of the pandemic.
July 2, 2021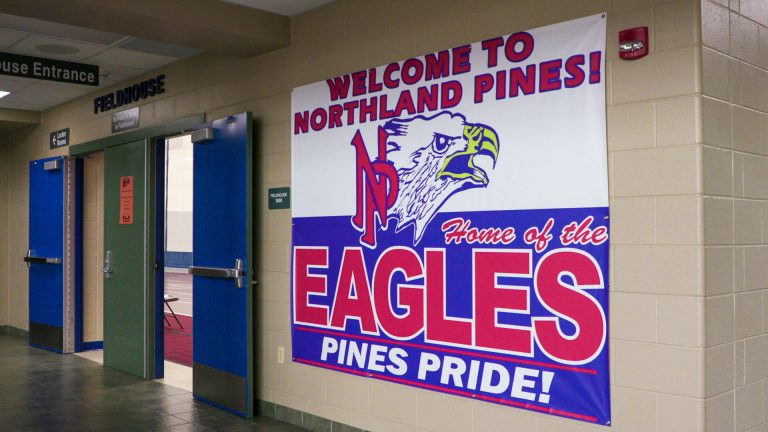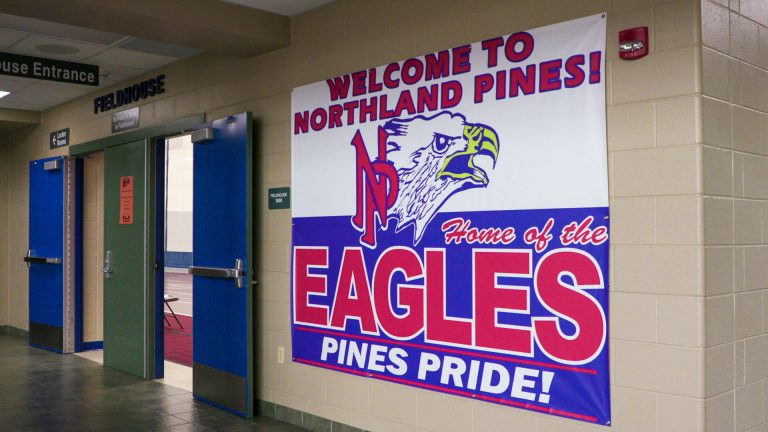 Masking and Other Protocols Helped Keep Wisconsin Kids in the Classroom
Rules put in place to cut transmission of COVID-19 kept the common cold and seasonal flu at a minimum during a unique pandemic school year.
May 20, 2021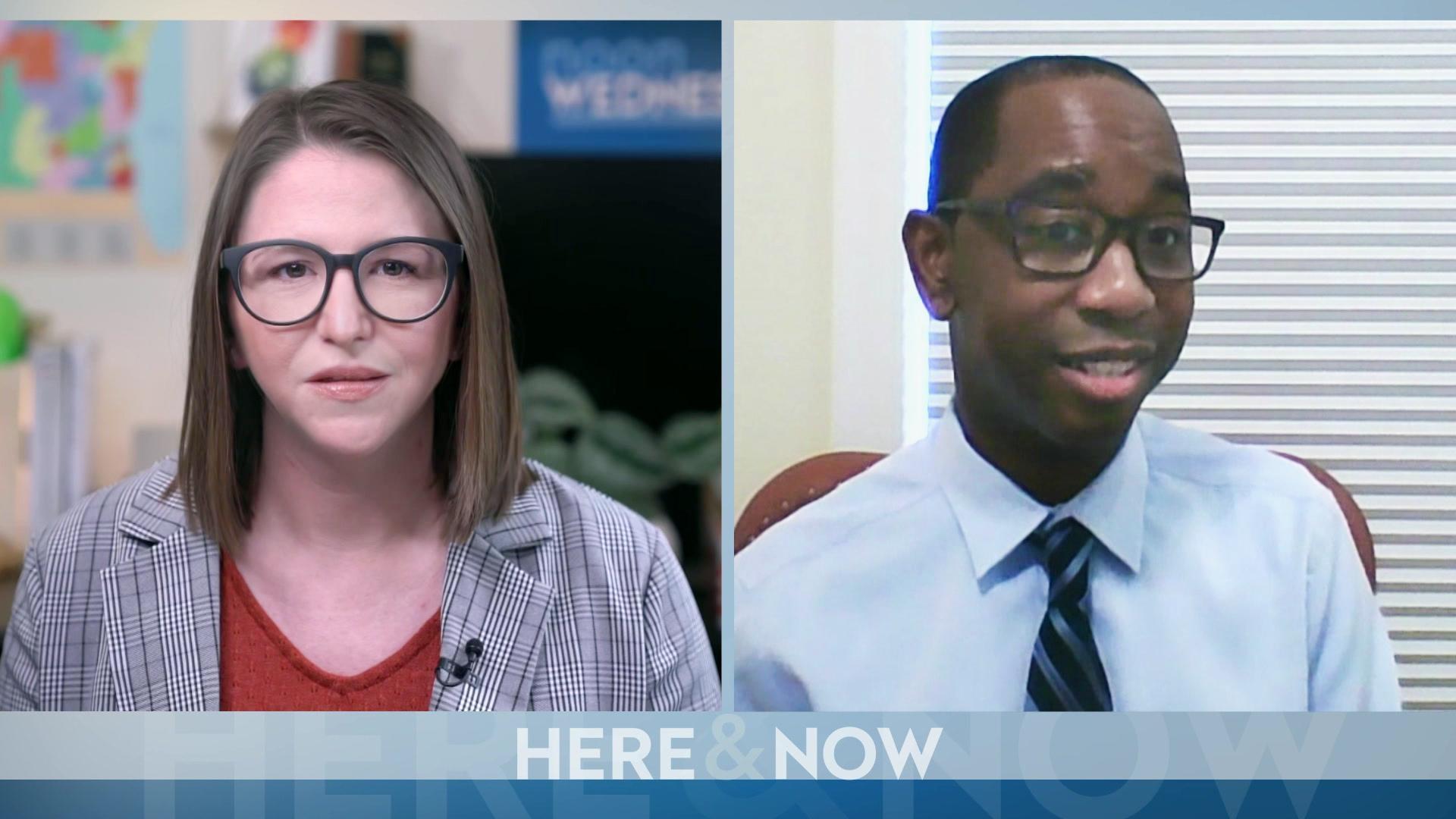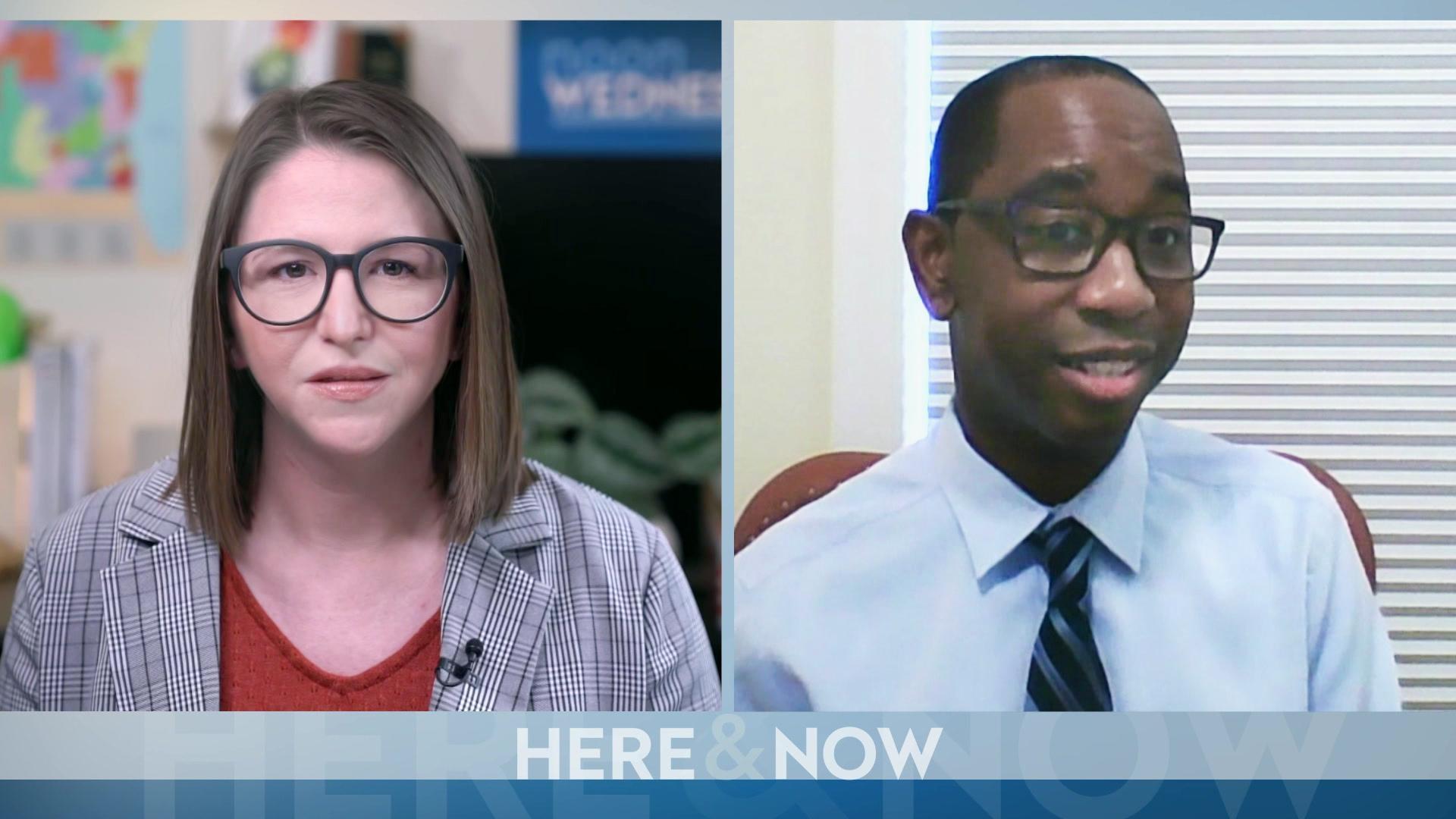 Noon Wednesday: 'A Community For All'
Residents in a north central Wisconsin community have become divided on passing a resolution proclaiming Marathon County "A Community For All." Marathon County Board Supervisor and Wausau attorney William Harris explains why consensus cannot be found in this yearlong debate.
May 19, 2021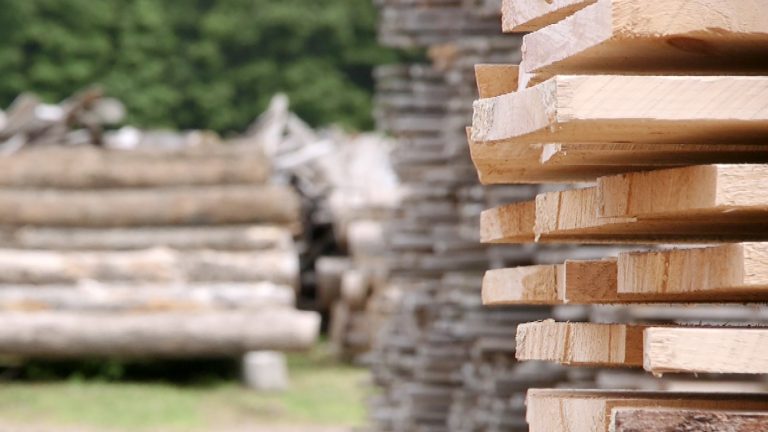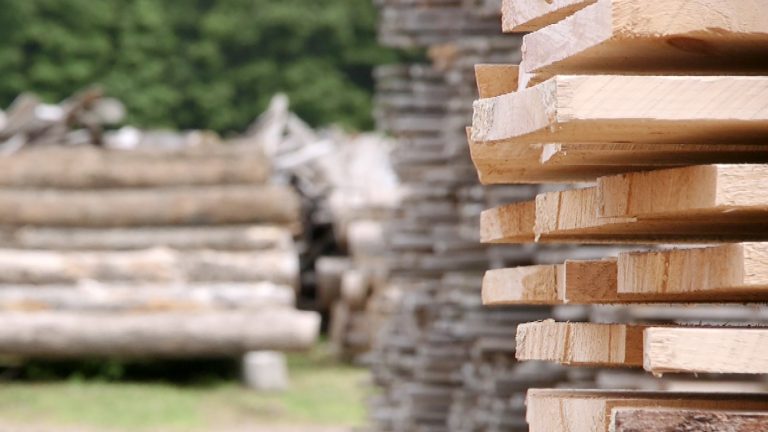 What's Pushing Record Lumber Prices and Who in Wisconsin Is Benefiting?
The coronavirus pandemic has fueled a home construction boom around the nation, but loggers and builders want to know where the profits are flowing as demand for wood products spikes.
May 6, 2021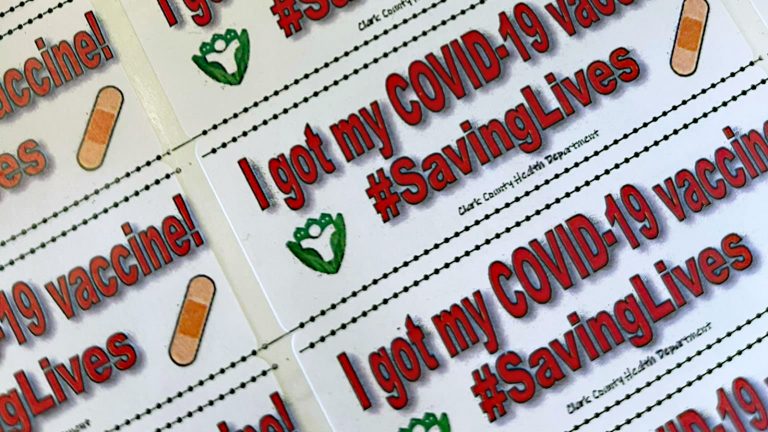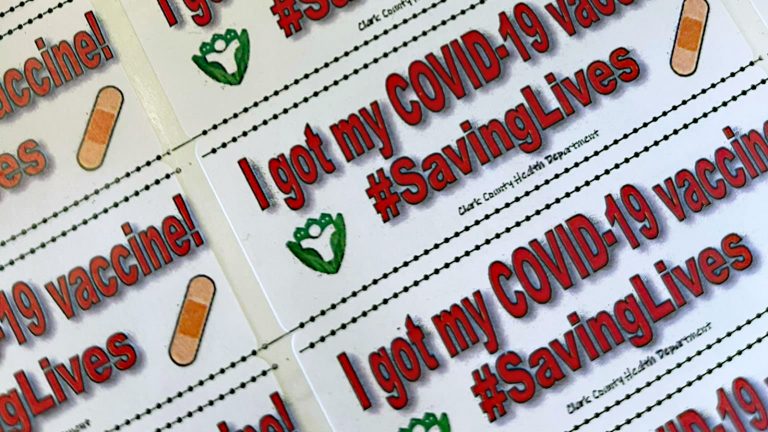 Where Is Wisconsin's COVID-19 Vaccine Delivery Lagging — And Why?
With universal eligibility starting April 5, the pace of coronavirus shots is speeding up everywhere in the state, but rates have been stubbornly lower in Clark, Rusk and Taylor counties.
March 30, 2021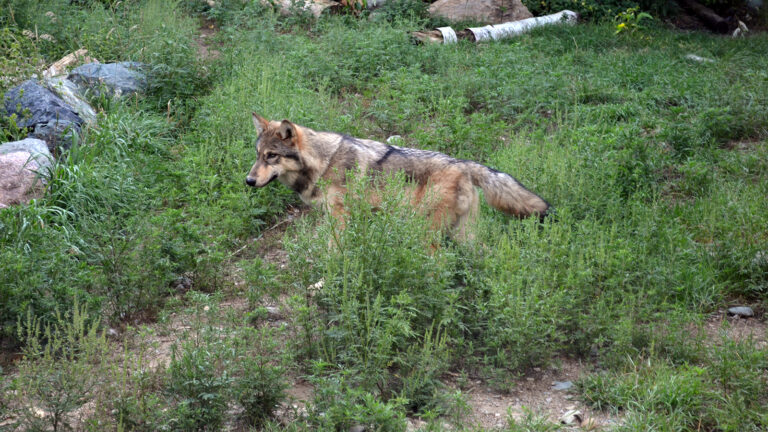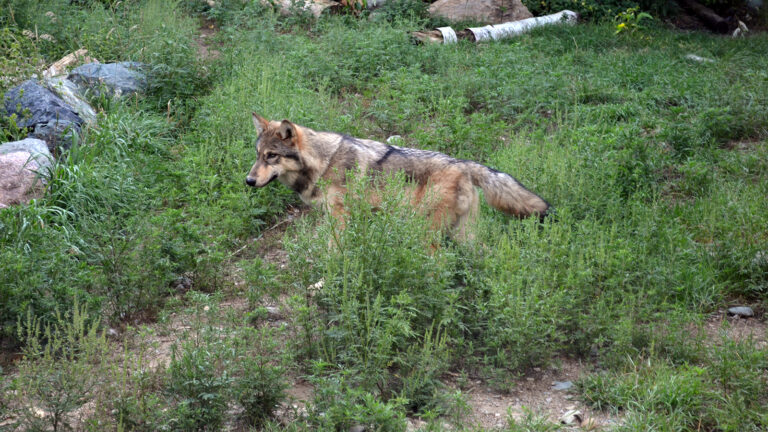 'Extreme Disappointment': Ojibwe Treaty Rights Group Decries Wolf Hunt Process
Planning for the February 2021 wolf hunt was rushed following a court order, and the Great Lakes Indian Fish & Wildlife Commission charges the Wisconsin DNR with neglecting tribal obligations.
March 18, 2021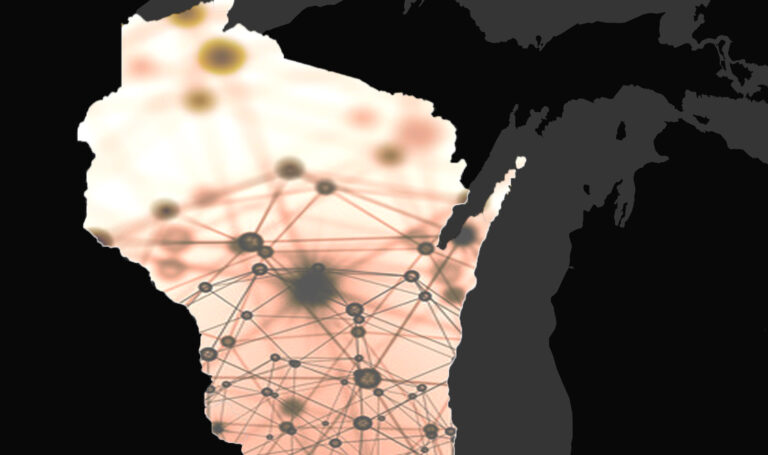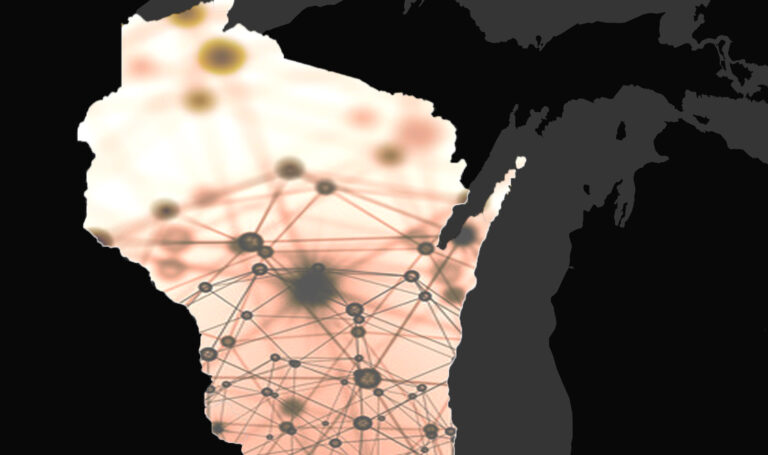 The Pandemic Pushes New Appeals for Rural Broadband Investment Across Wisconsin
State and local efforts to expand equitable internet access across the state grow in priority as both education and the economy moved more online in the wake of the coronavirus.
March 5, 2021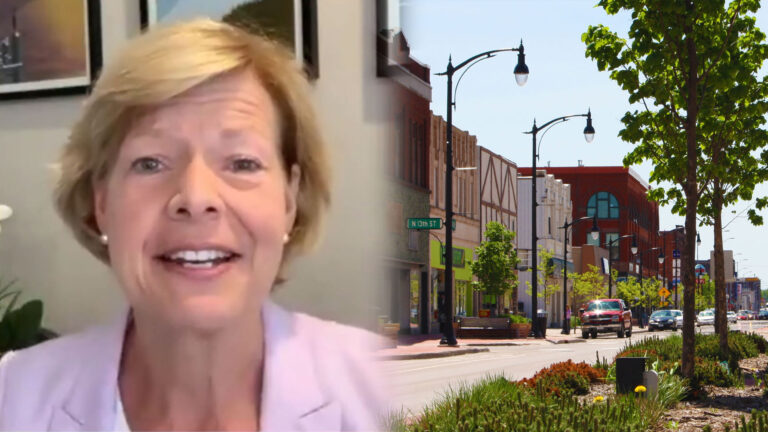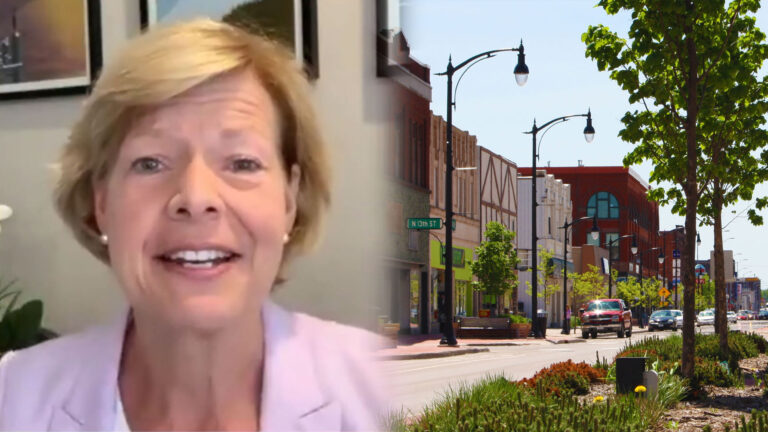 Baldwin Talks Economy During Virtual Biden Event in Superior
The virtual townhall was one of two the Biden campaign held in the state Monday, now a more common sight as campaigns engage voters digitally amid the pandemic.
August 10, 2020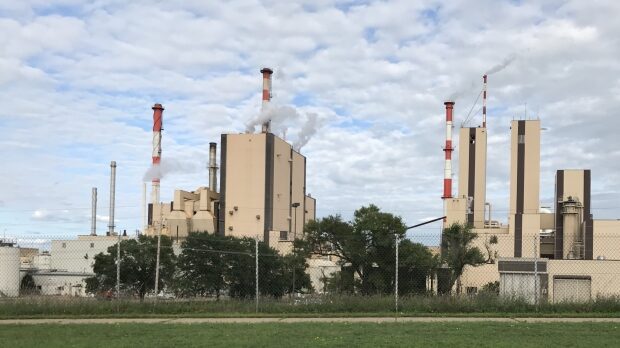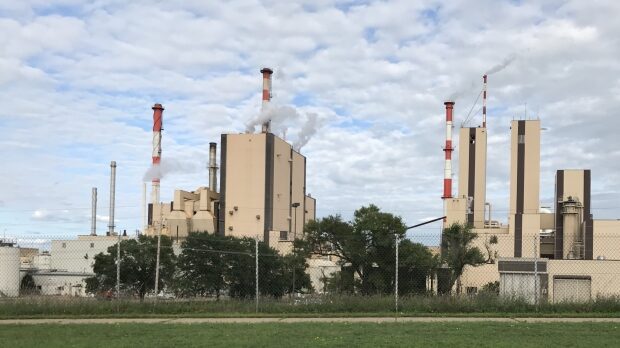 Paper Mill in Wisconsin Rapids Will Idle, Layoff 900
The company announced the move due to reduced demand in paper products during the COVID-19 pandemic.
June 10, 2020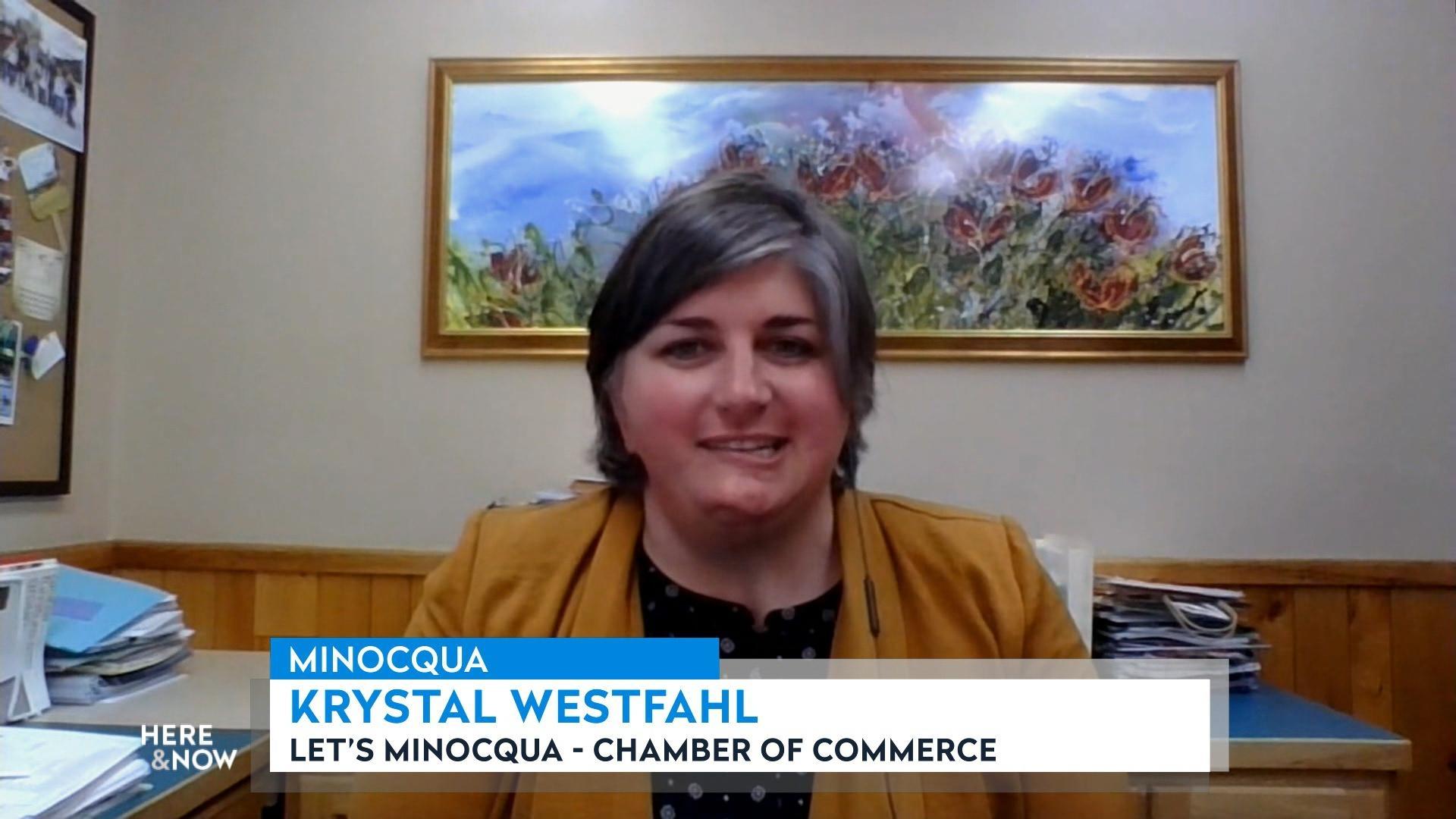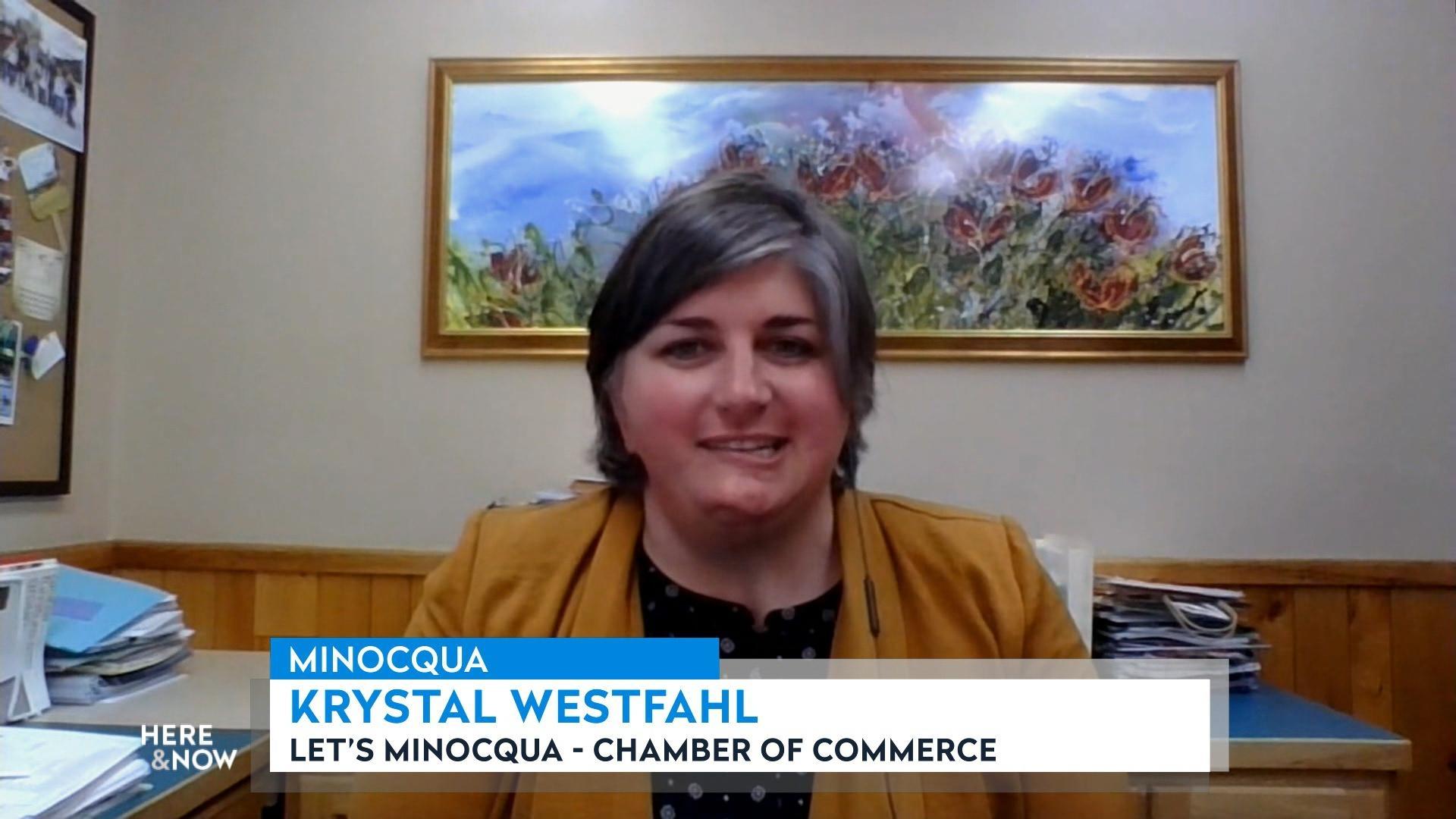 Adjusting to Commerce Amid Pandemic
After Memorial Day weekend and with the unofficial start to summer, Exec. Dir. of the Minocqua Chamber of Commerce Krystal Westfahl discusses what businesses are doing to keep customers safe and how the area is adjusting to changes in economic activity amid coronavirus concerns.
May 29, 2020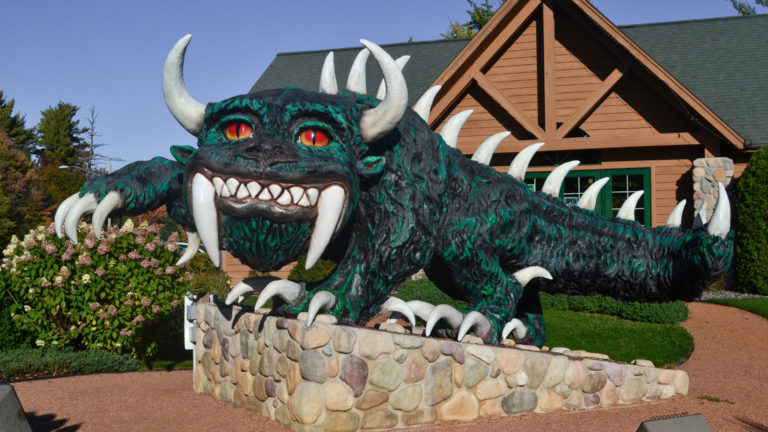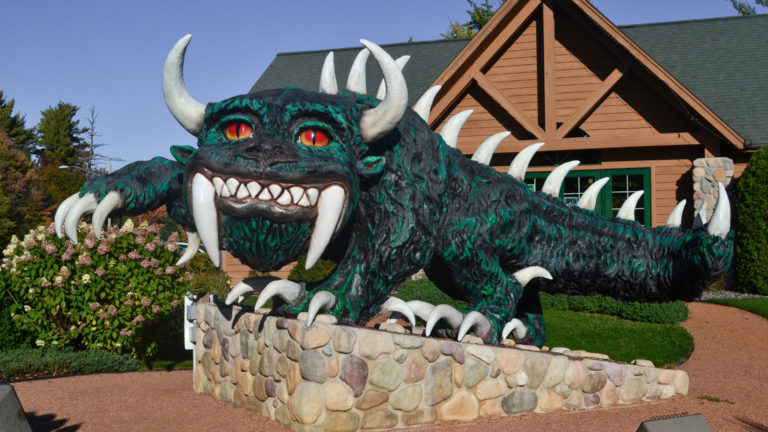 Hodag Music Festival Canceled After Public Outcry
The reduced capacity would have brought as many as 16,000 people to the area, before event organizers cancelled the country music festival.
May 28, 2020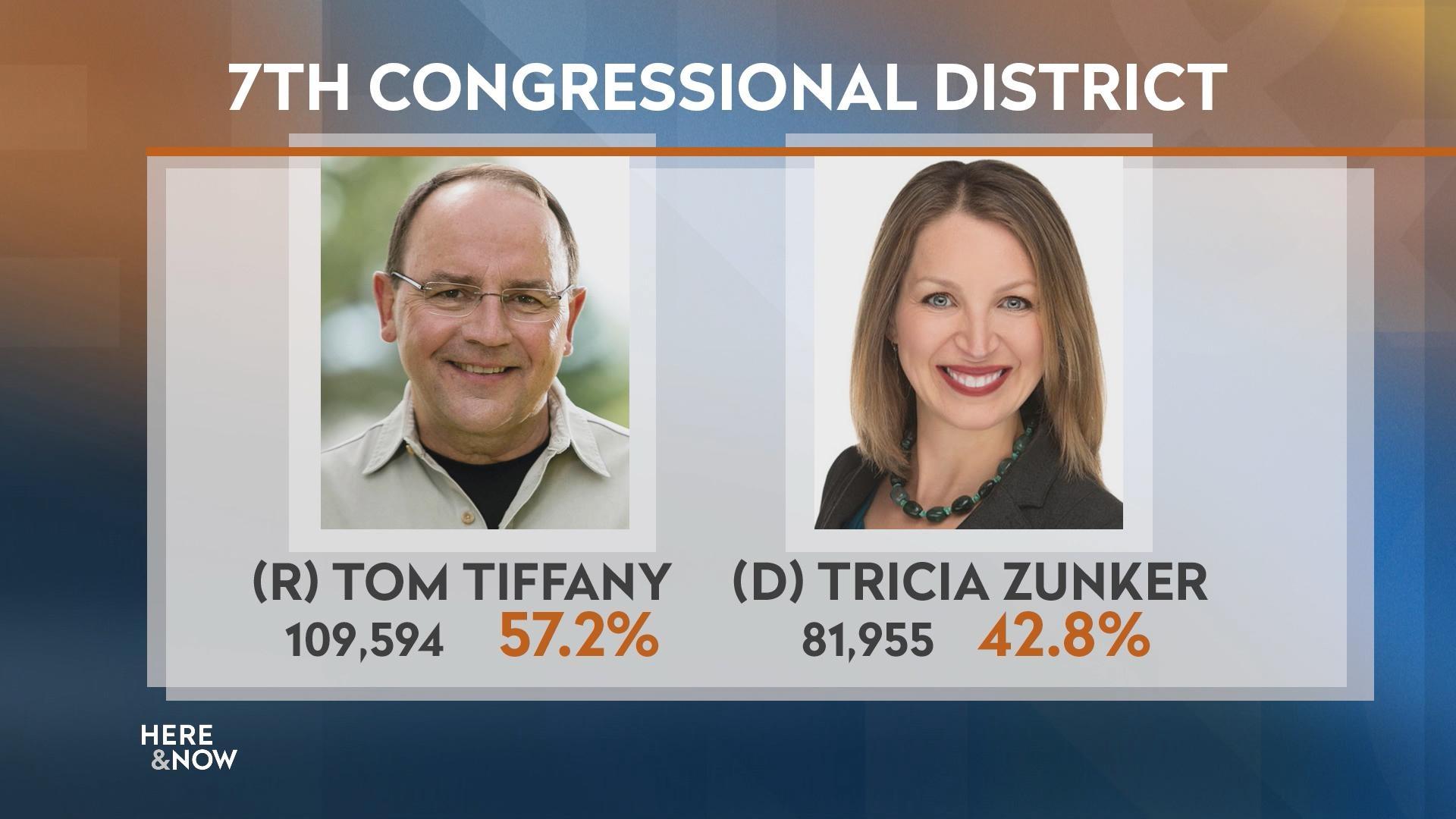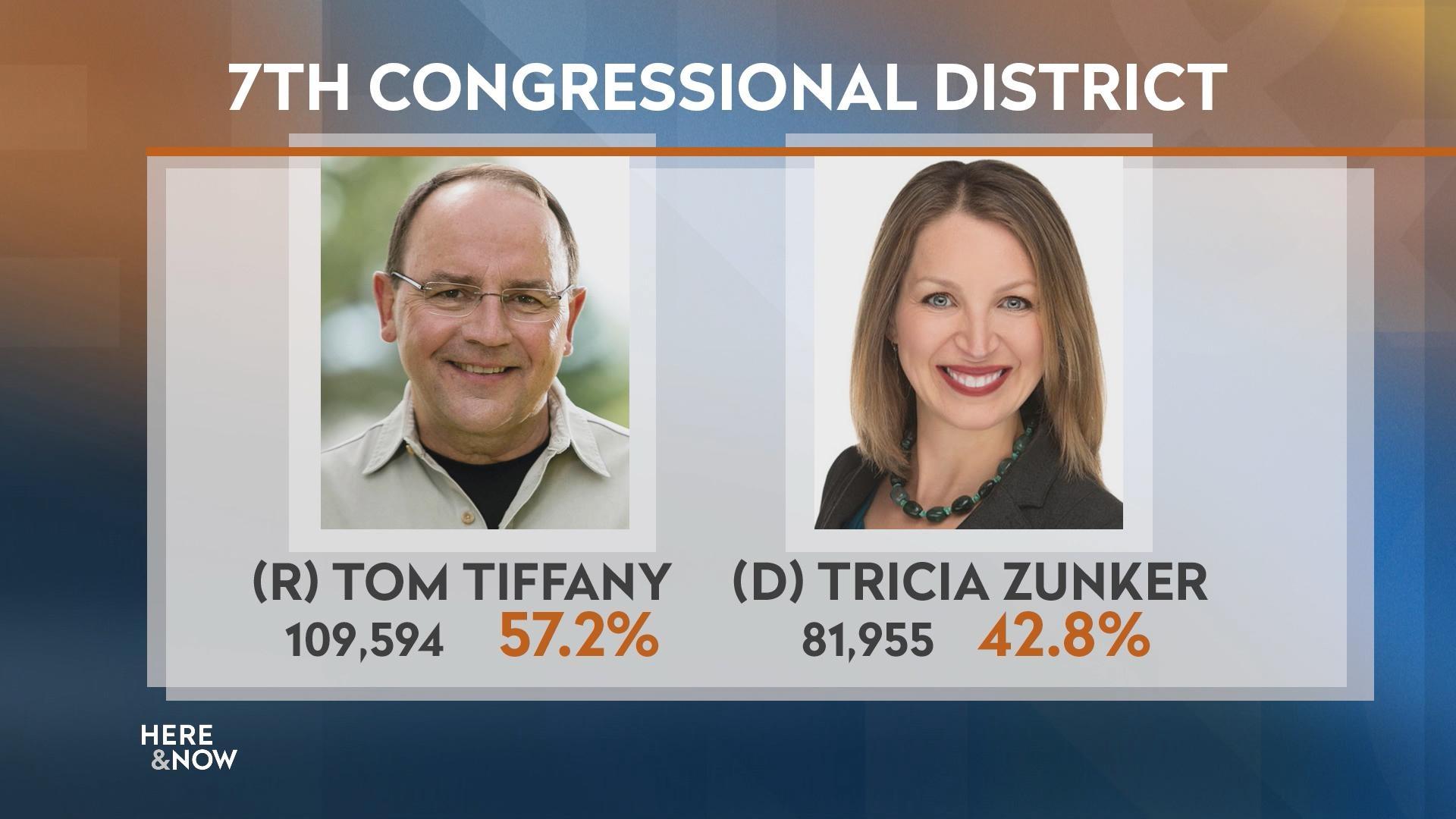 National Guard Assists at Polls/Tiffany Wins 7th Cong. Seat
The Wisconsin National Guard was activated again to work polling places in Tuesday's 7th Congressional Dist. special election. About 160 Guard members helped serve the 700 municipalities. They worked in civilian clothes performing the same duties as other poll workers. Republican Tom Tiffany defeated Democrat Tricia Zunker in the 7th Congressional District. It spans 26 Northern Wisconsin counties.
May 15, 2020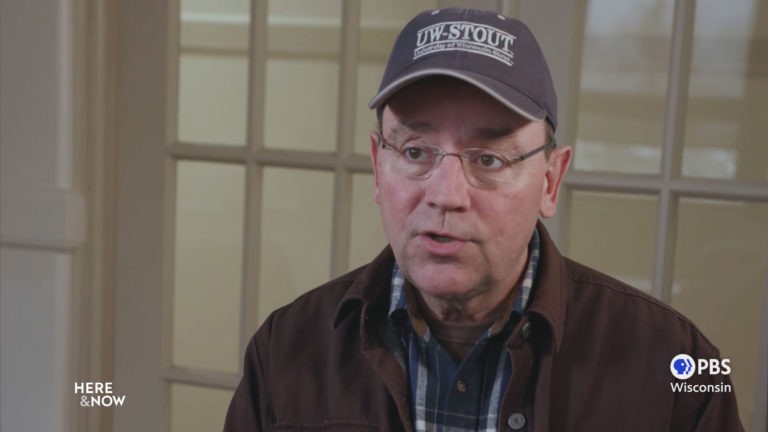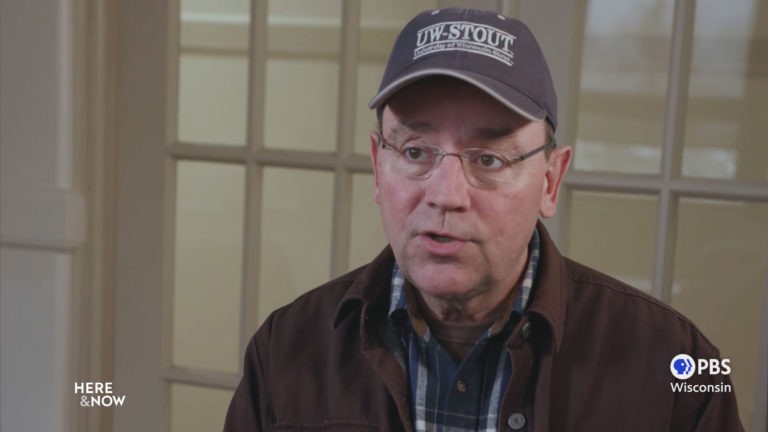 Republican Tom Tiffany wins the special election to replace Sean Duffy in the state's 7th Congressional District.
May 13, 2020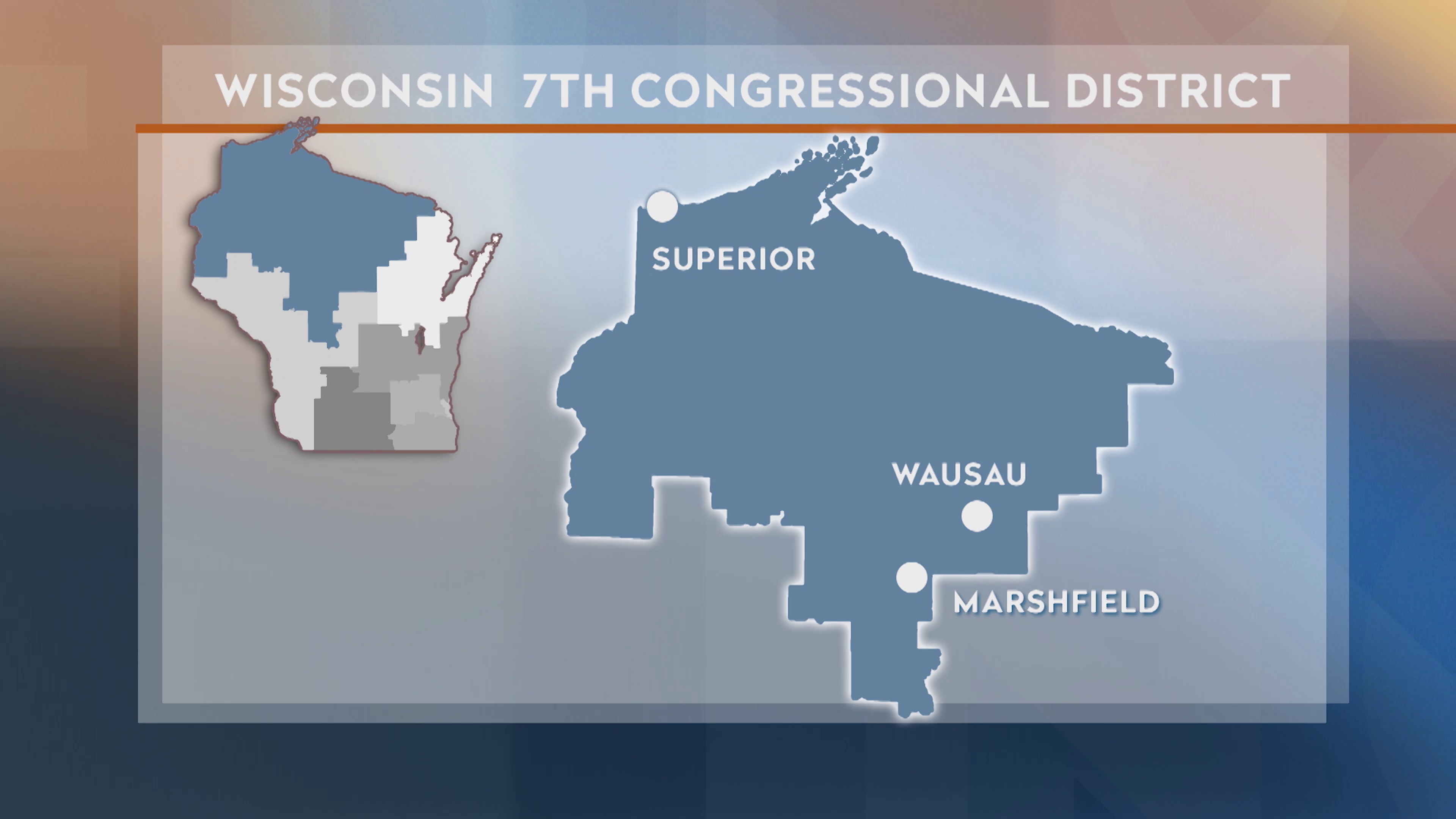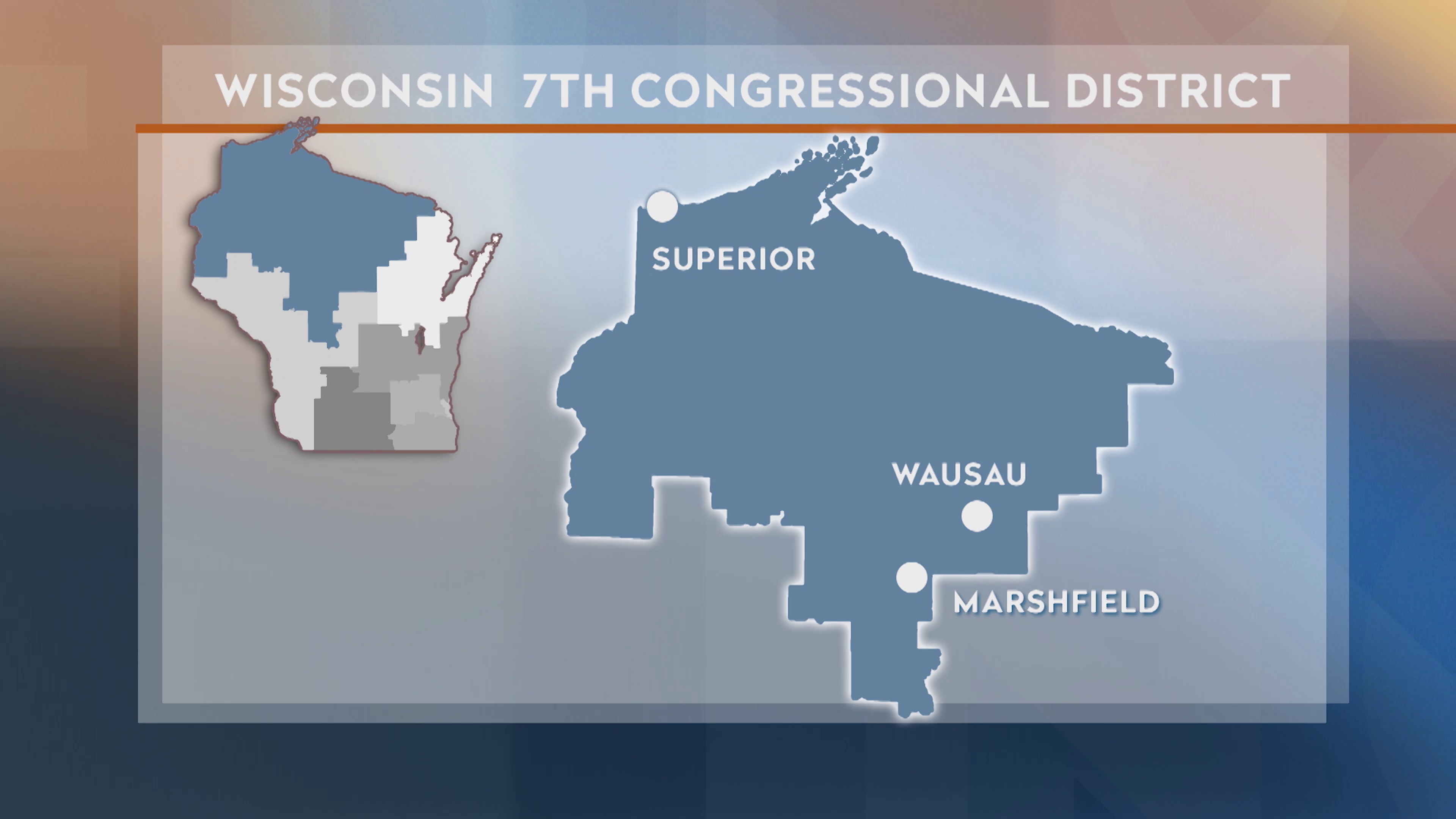 Candidates Vie for Open 7th Congressional Dist. Seat
Candidates Tom Tiffany (R) and Tricia Zunker (D) vie for an open seat in Wisconsin's 7th Congressional District to replace the retired Sean Duffy.
May 7, 2020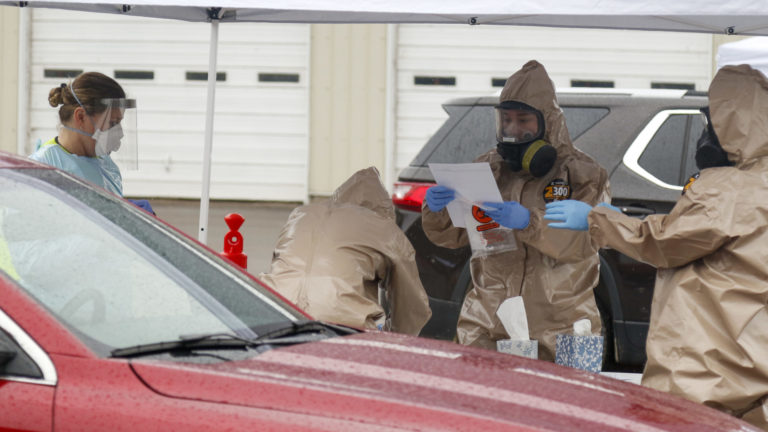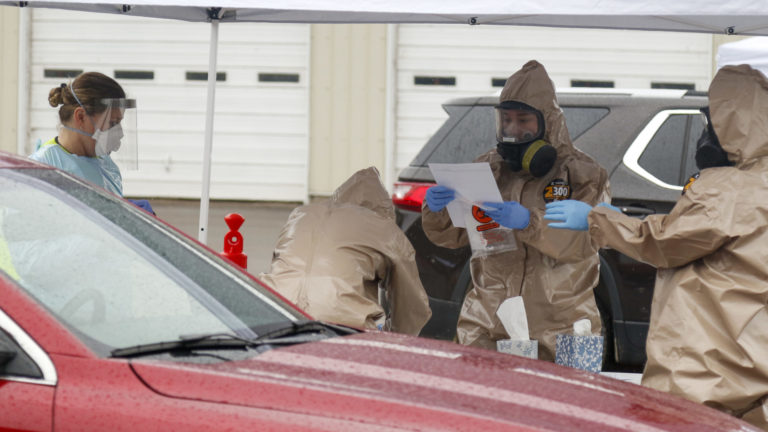 Community Testing Begins in Northwestern Wisconsin
National Guard deployed to support county and tribal health efforts.
May 4, 2020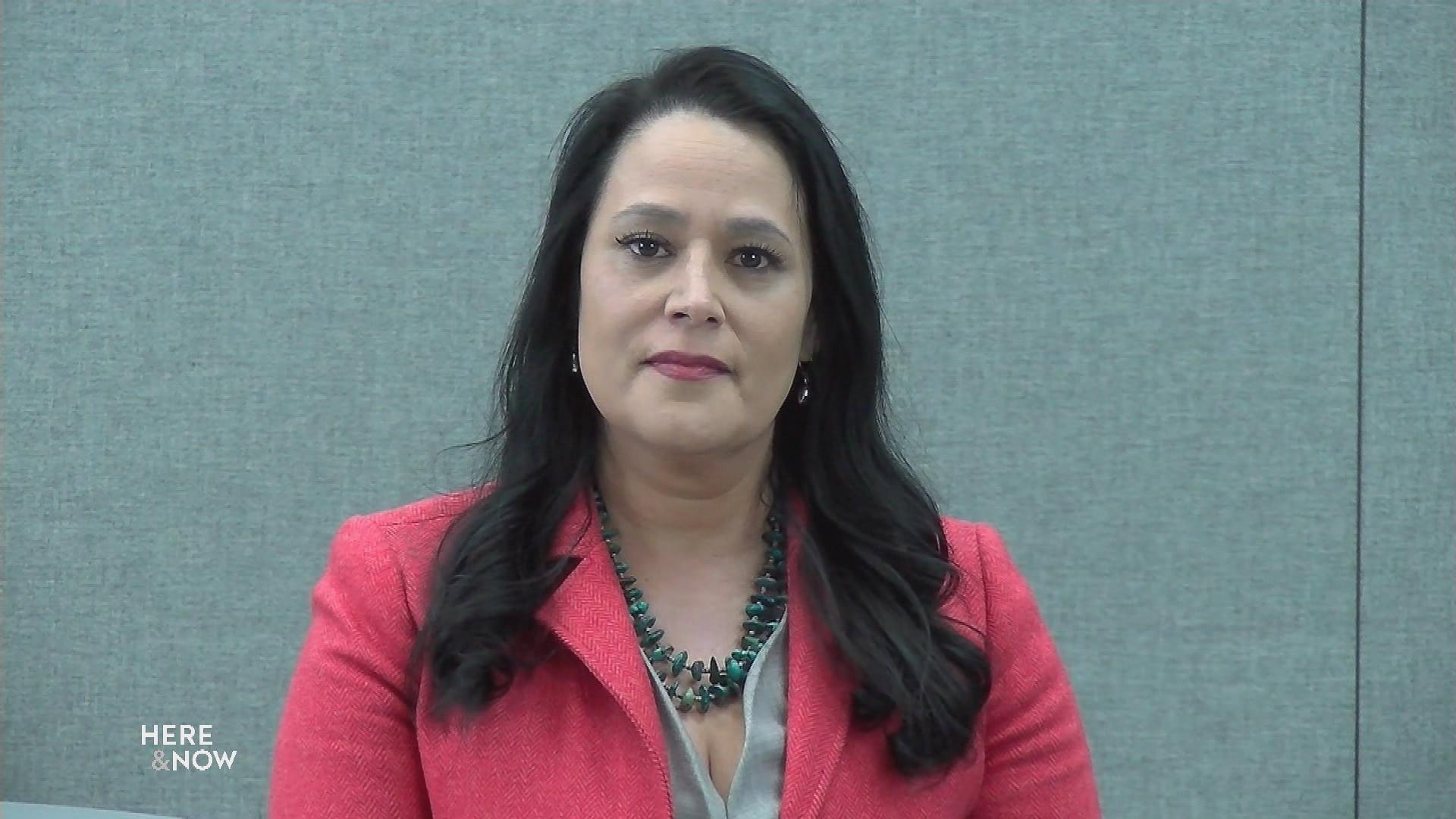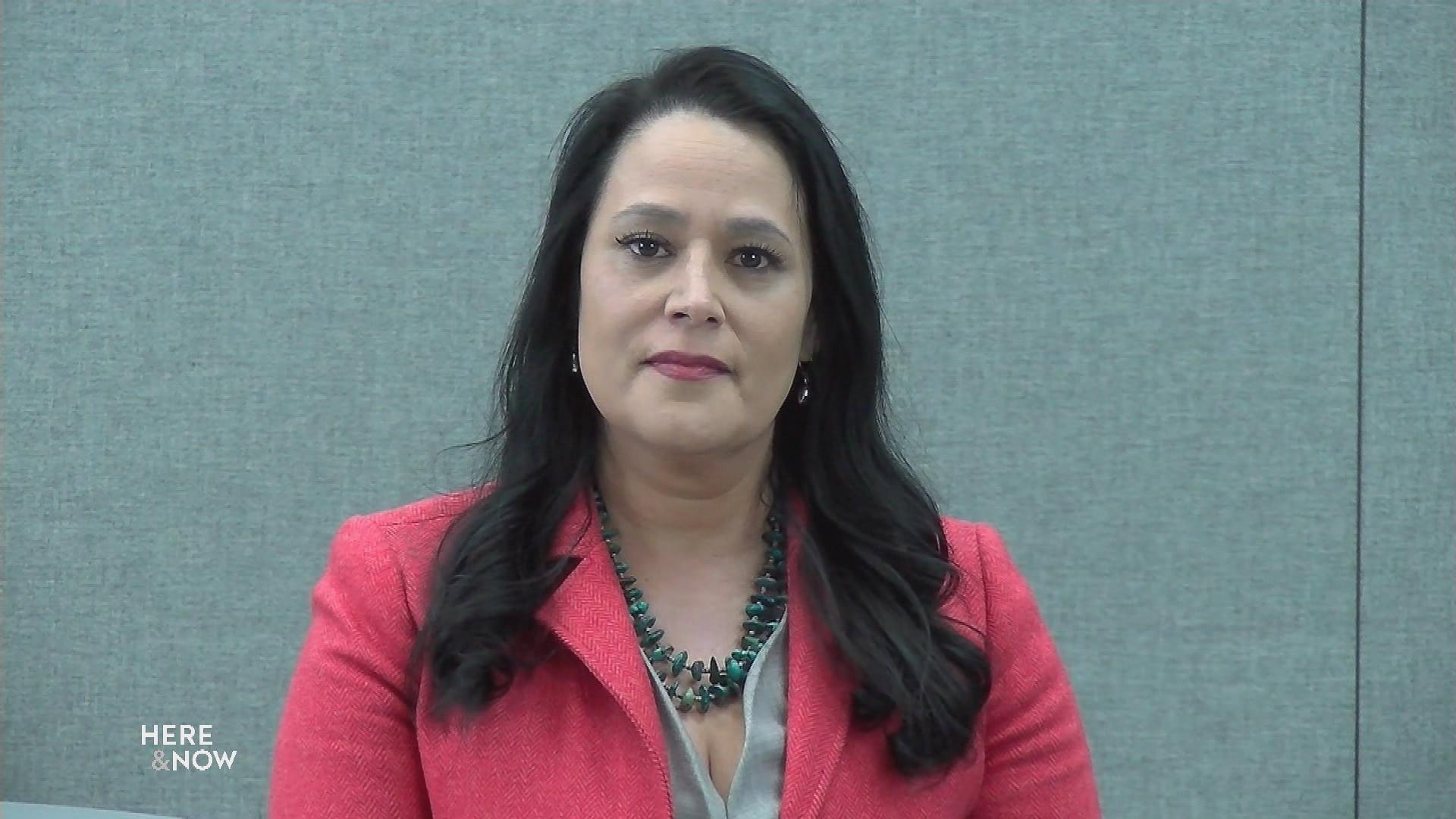 Coverage of the 2020 State of the Tribes address. Then a discussion with the President of the Stockbridge Munsee Band of the Mohican Shannon Holsey on her work with all-Nations youth addiction treatment facility that is on a schedule to be constructed in Marathon County next year.
February 21, 2020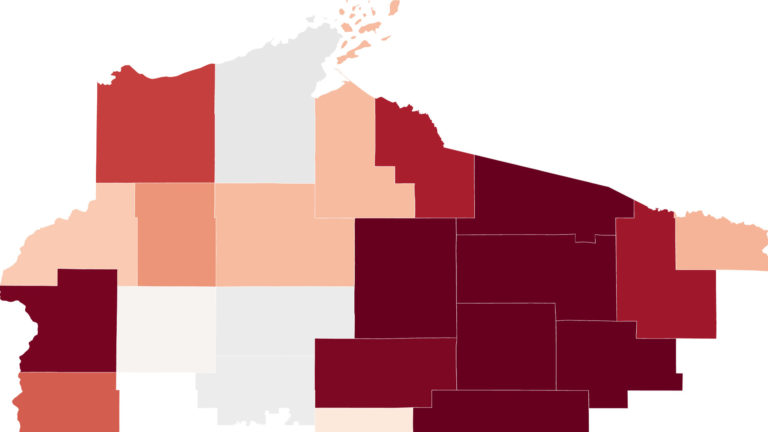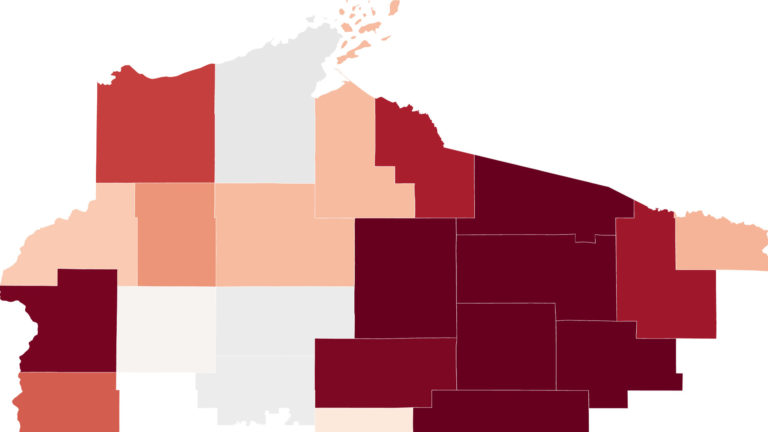 Map: Tiffany and Zunker Win Congressional Primaries
State Sen. Tom Tiffany will face Ho-Chunk Supreme Court Justice Tricia Zunker on May 12. They defeated Jason Church and Lawrence Dale in the Republican and Democratic primaries respectively.
February 19, 2020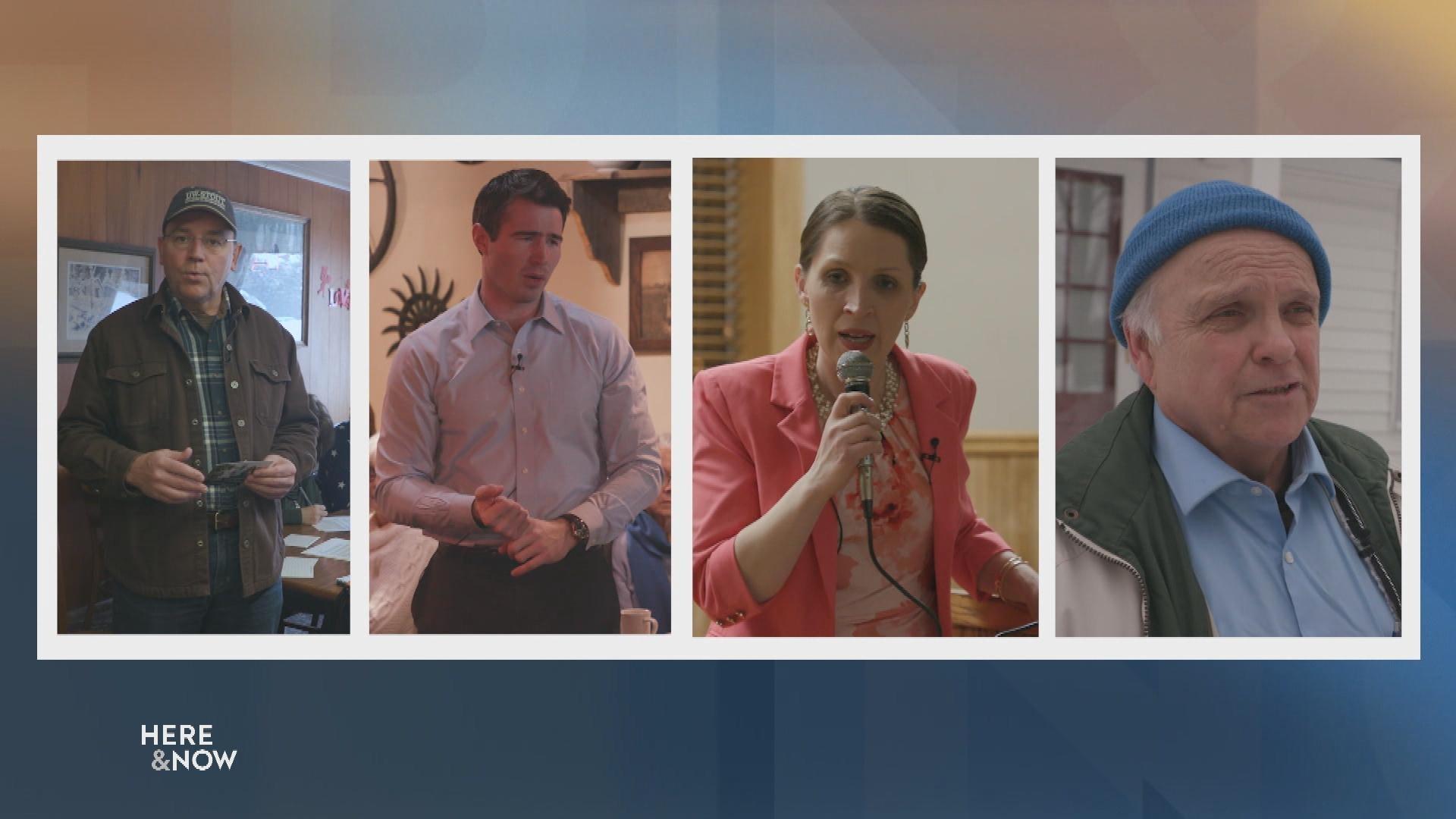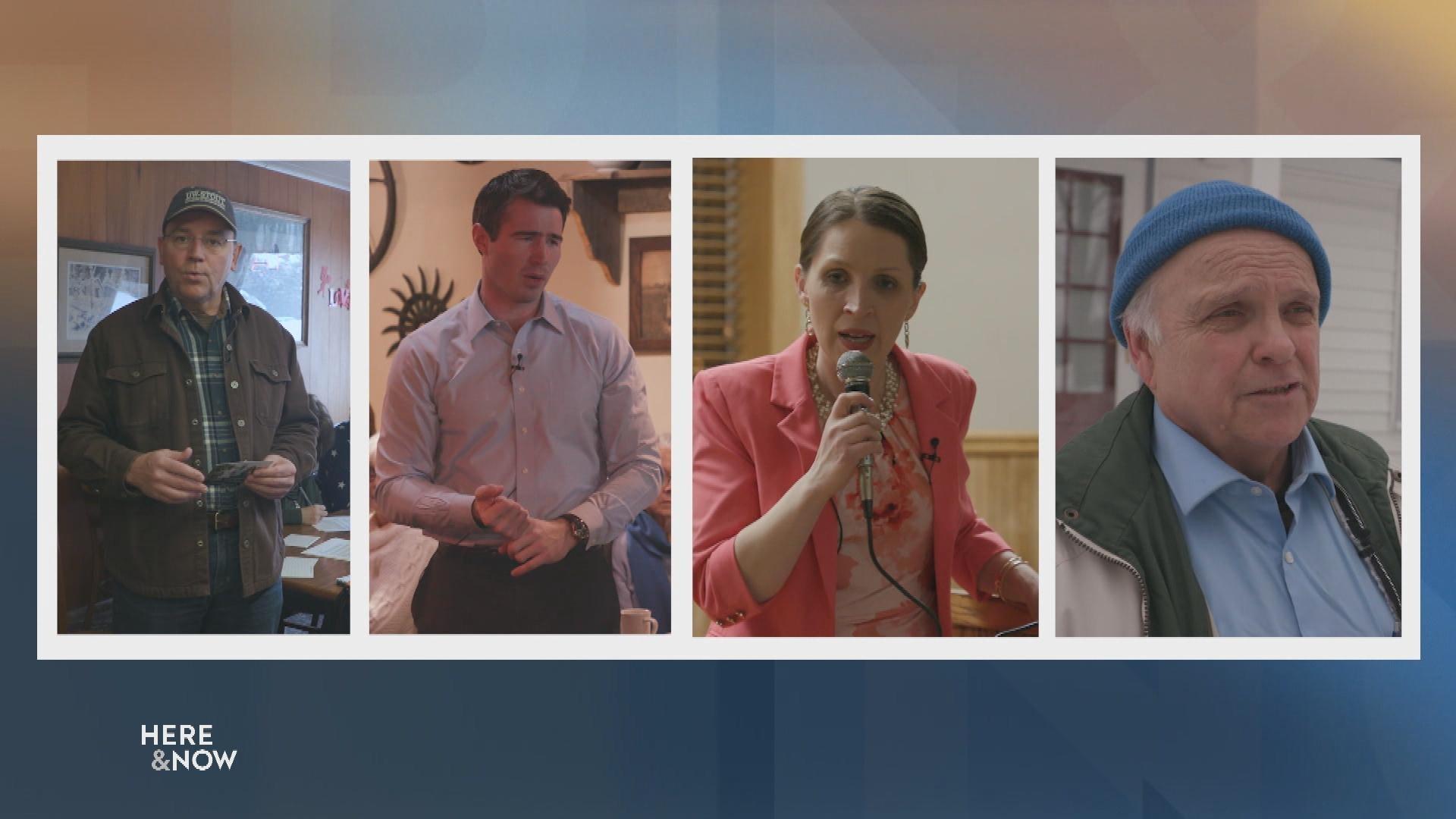 Candidates Rally for Support in 7th Congressional District
A report by Here & Now Reporter Zac Schultz breaks down the primary race for the state's 7th Congressional District. The seat was previously held by Sean Duffy. Now, four candidates are vying for the large district in Northern Wisconsin, including two Democrats and three Republicans. (Videography by Ethan Freel)
February 15, 2020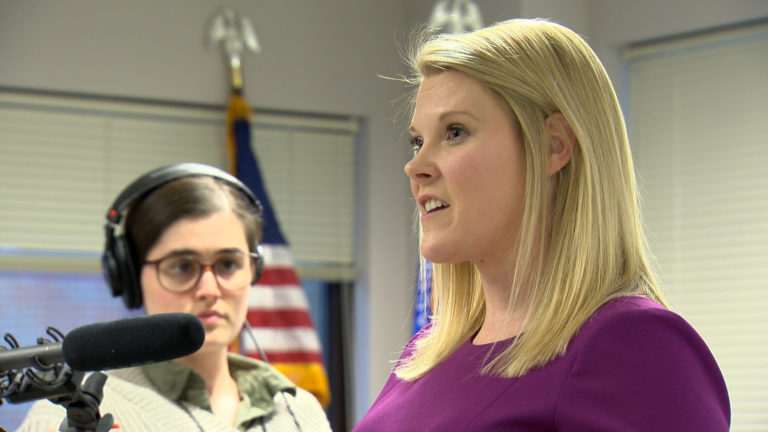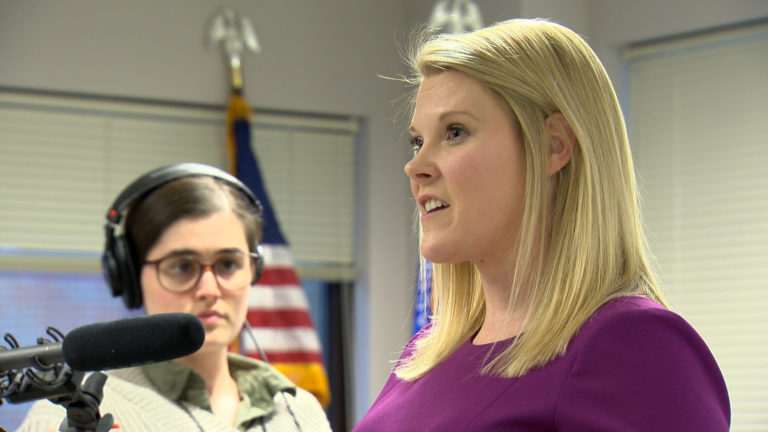 Elections Commission: No Competing Ballots in April Election
The Wisconsin Elections Commission voted unanimously to send only one ballot to a majority of absentee voters in the April general election.  To comply with federal law, overseas voters will still receive two ballots in April, but most absentee voters will only receive a single ballot with all races.
February 12, 2020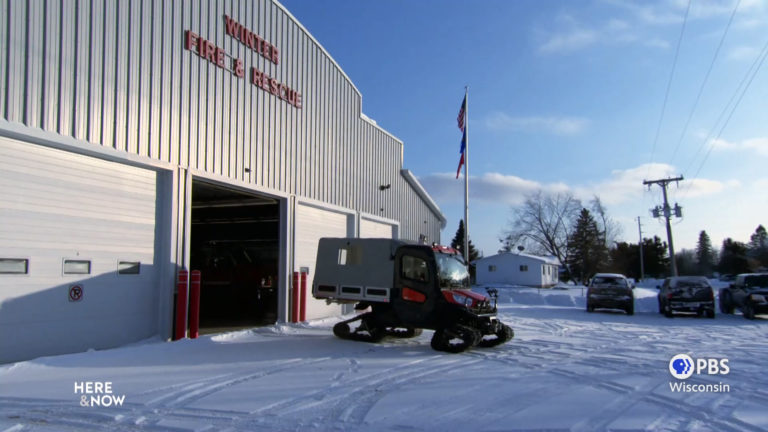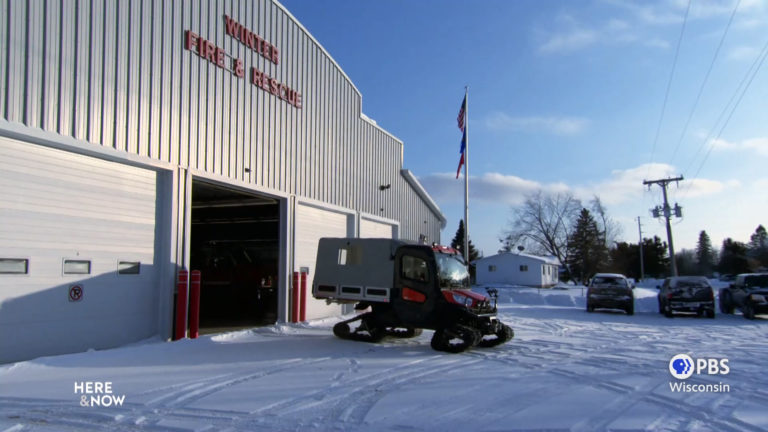 Update: Search and Rescue Volunteers' Sacrifice
There is a new example of the sacrifice search and rescue volunteers make when they donate their time to finding lost strangers. In January, Here & Now reported on Pat Sanchez who runs the Sawyer County search and rescue (SAR) team. The Sawyer County SAR team is well-known around the ...
February 10, 2020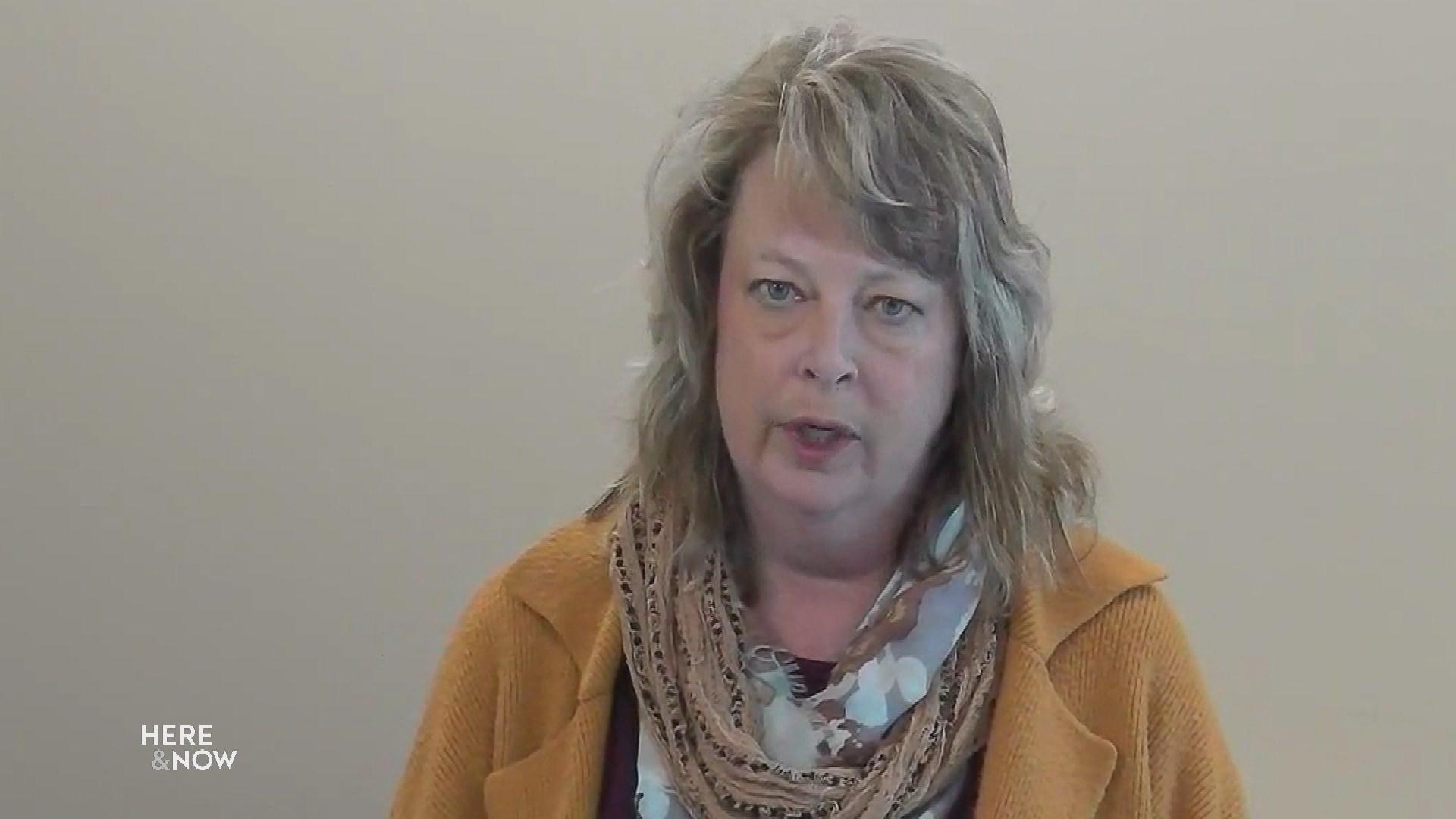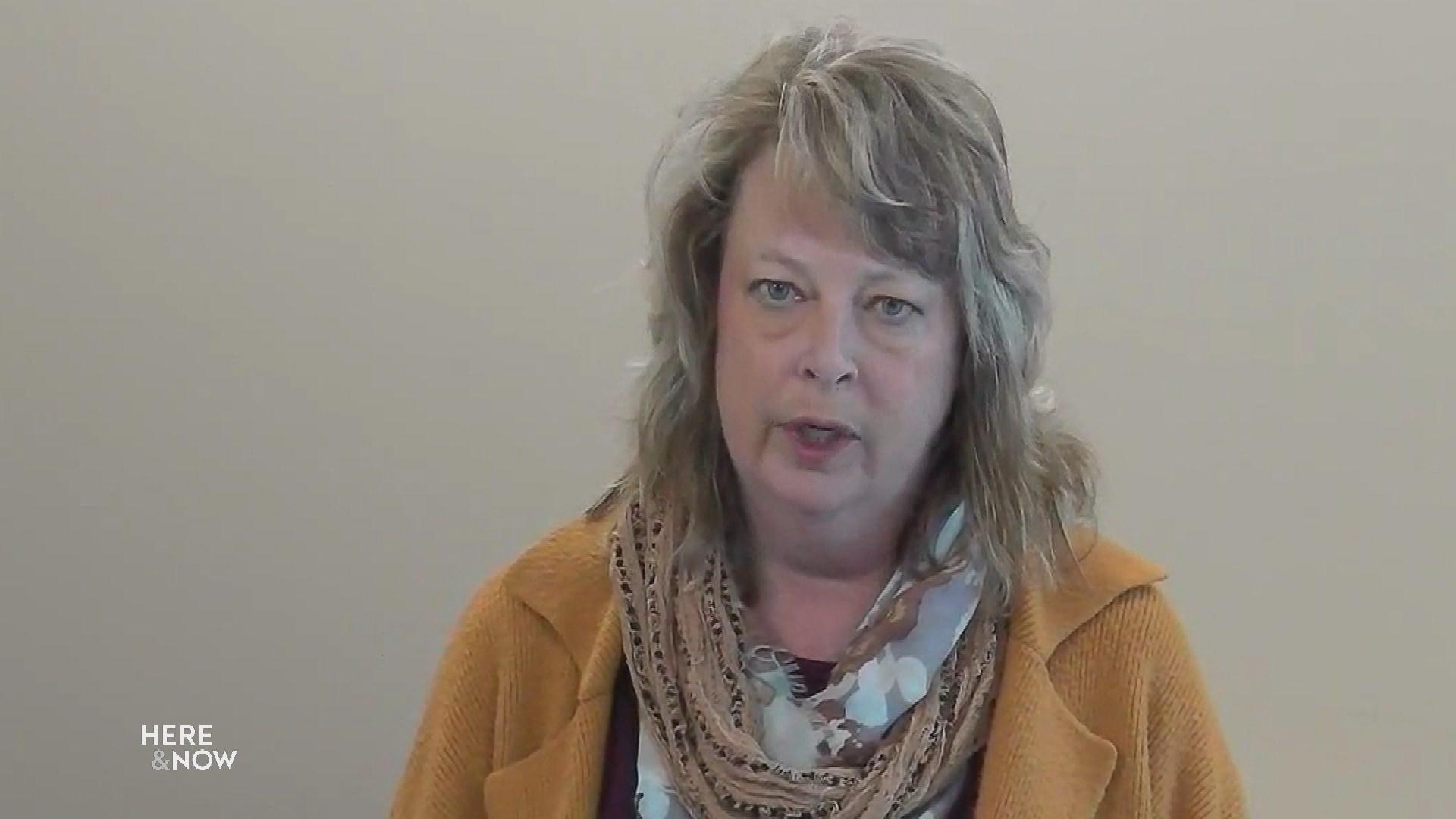 Different Ballots for Upcoming Elections Cause Confusion
The Wisconsin Elections Commission is issuing and managing "A" and "B" ballots for upcoming elections. City of Superior Clerk Terri Kalan provides clarity on the difference between two separate absentee ballots being sent to voters in the 7th Congressional District.
February 10, 2020
Lack of Search And Rescue Resources Leave State Vulnerable
Despite the gaps in coverage, volunteers across Wisconsin remain the backbone of search and rescue operations. Although search and rescue volunteers are trained as professionals, many counties don't have enough resources to pay them as such.
January 3, 2020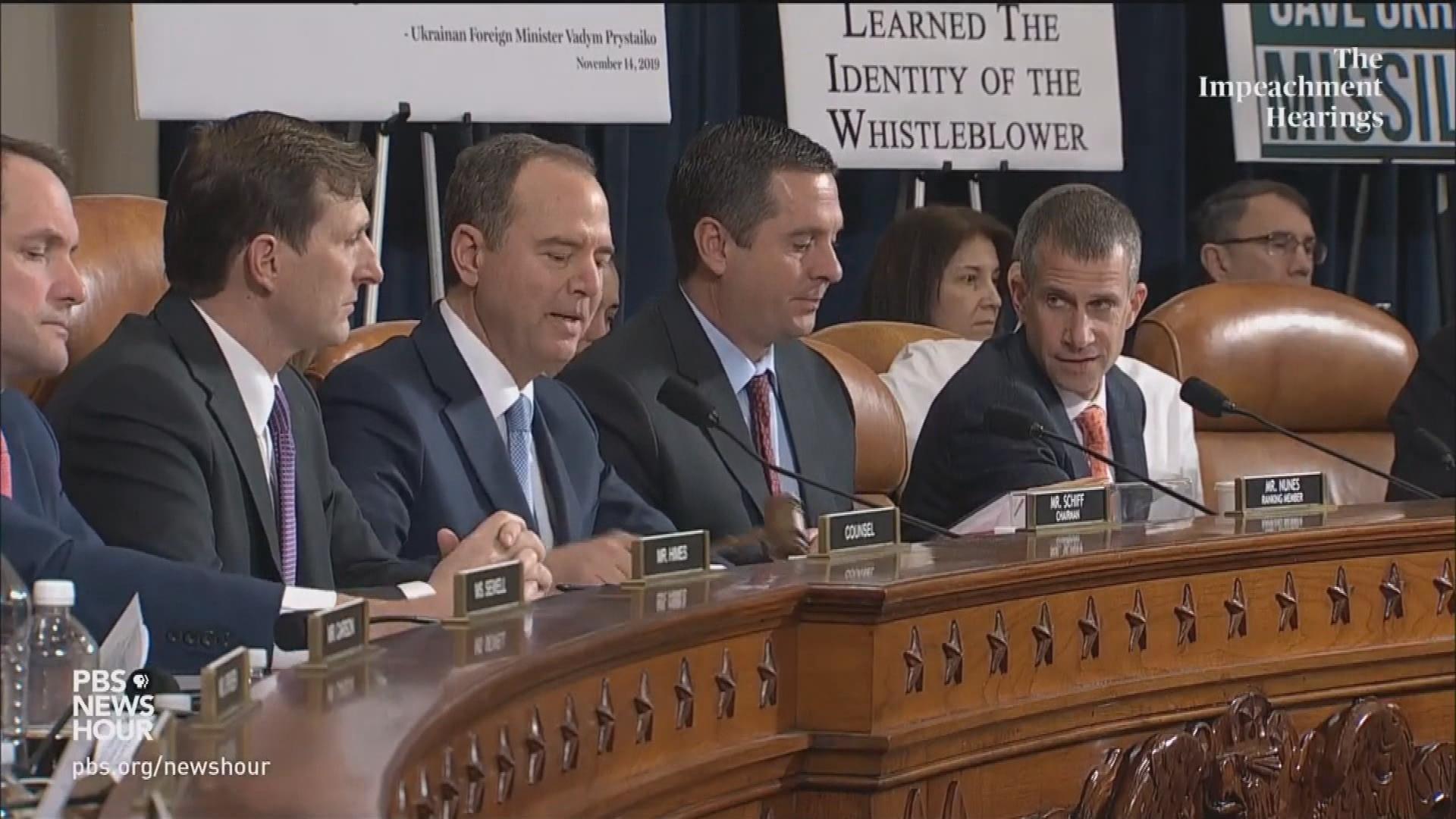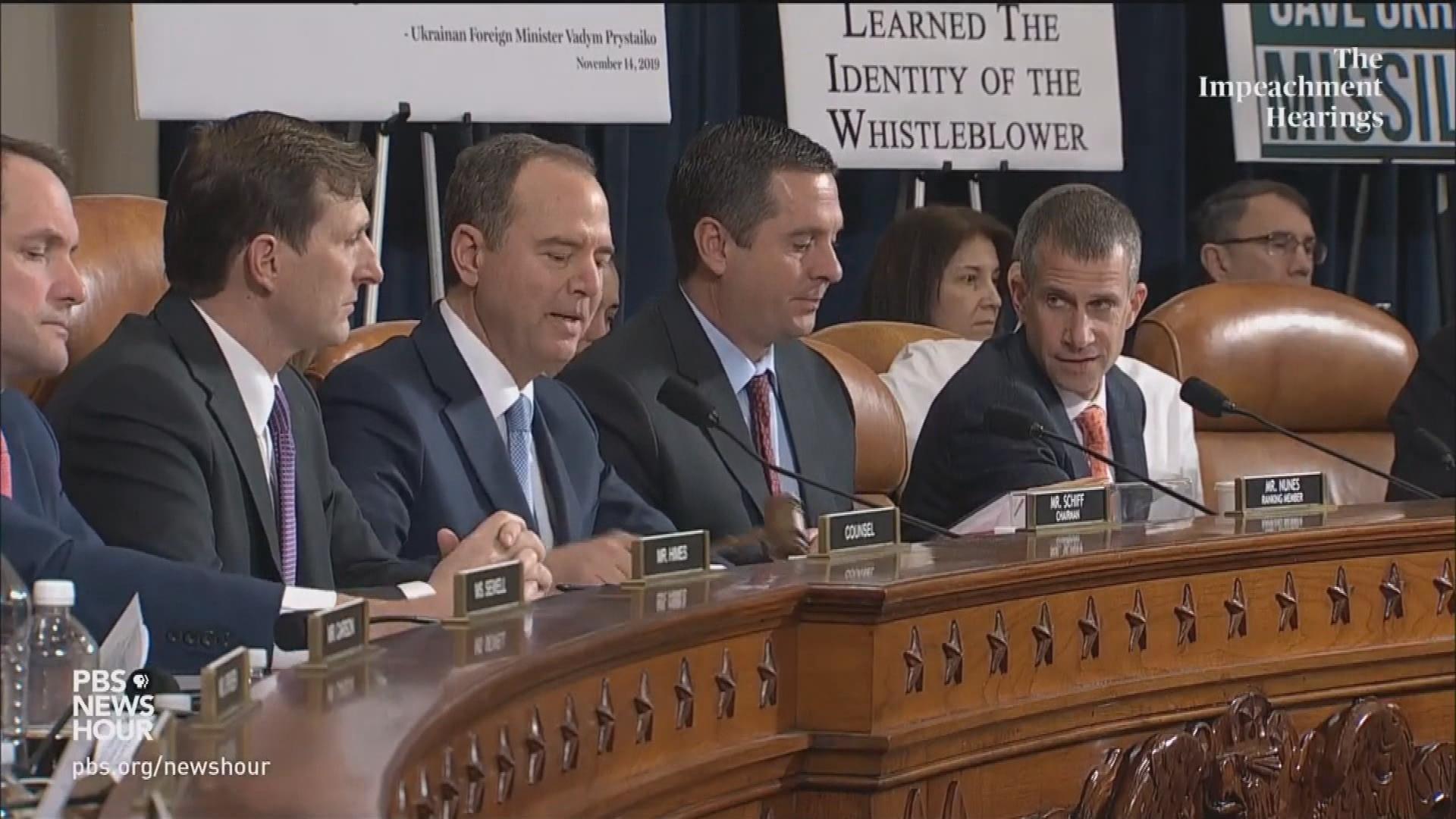 Here & Now for November 15, 2019
On tonight's show we examine: the state's diversity efforts with State Rep. Sheila Stubbs; Impeachment Hearings with U.S. Rep. Gwen Moore; freedom of the press questions regarding Lafayette County Board with Wisconsin Freedom of Information Council President Bill Lueders; Developments with the DACA program with Voces De La Frontera's Alejandra Gonzalez; an update on former designee Brad Pfaff.
January 3, 2020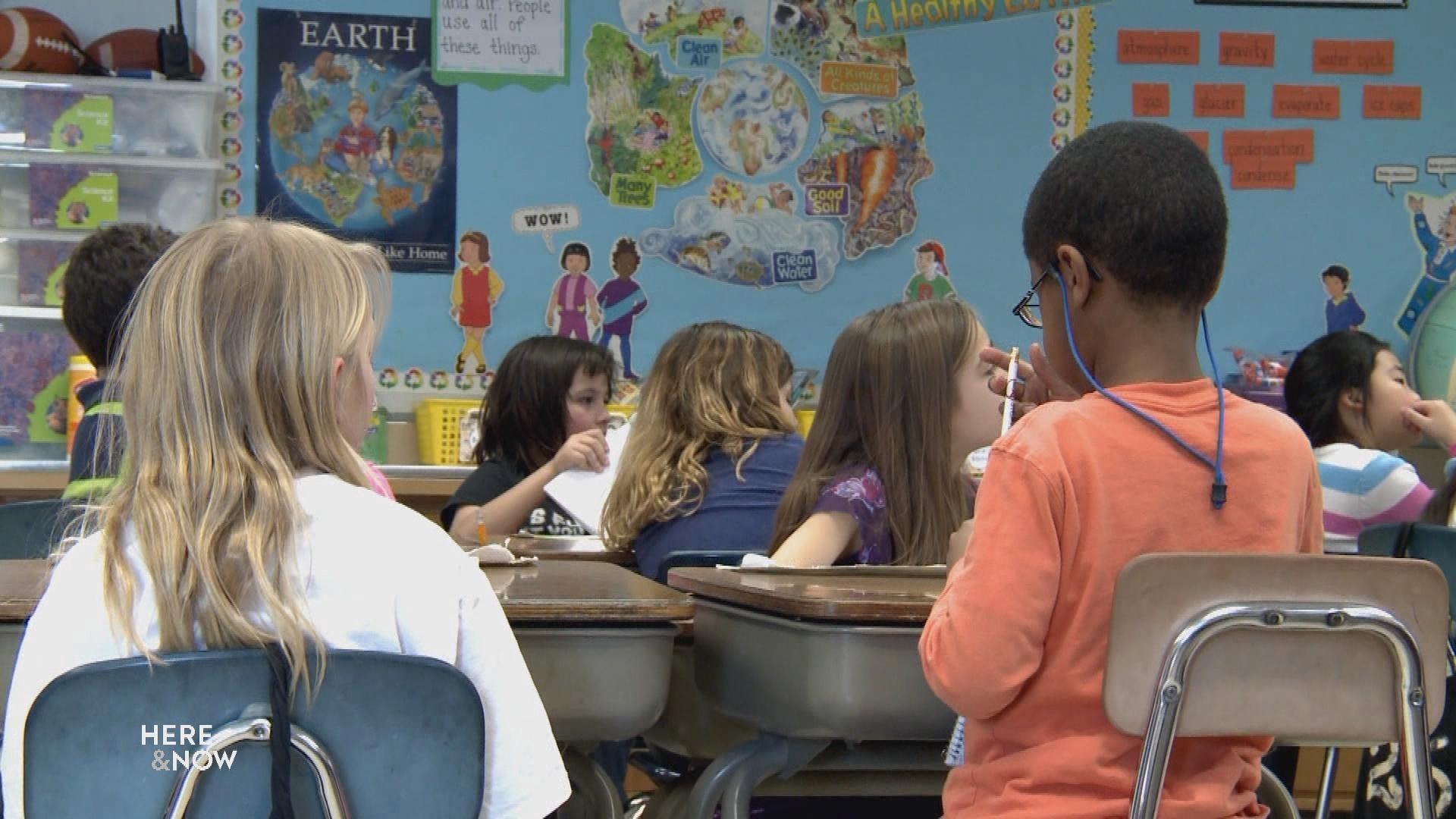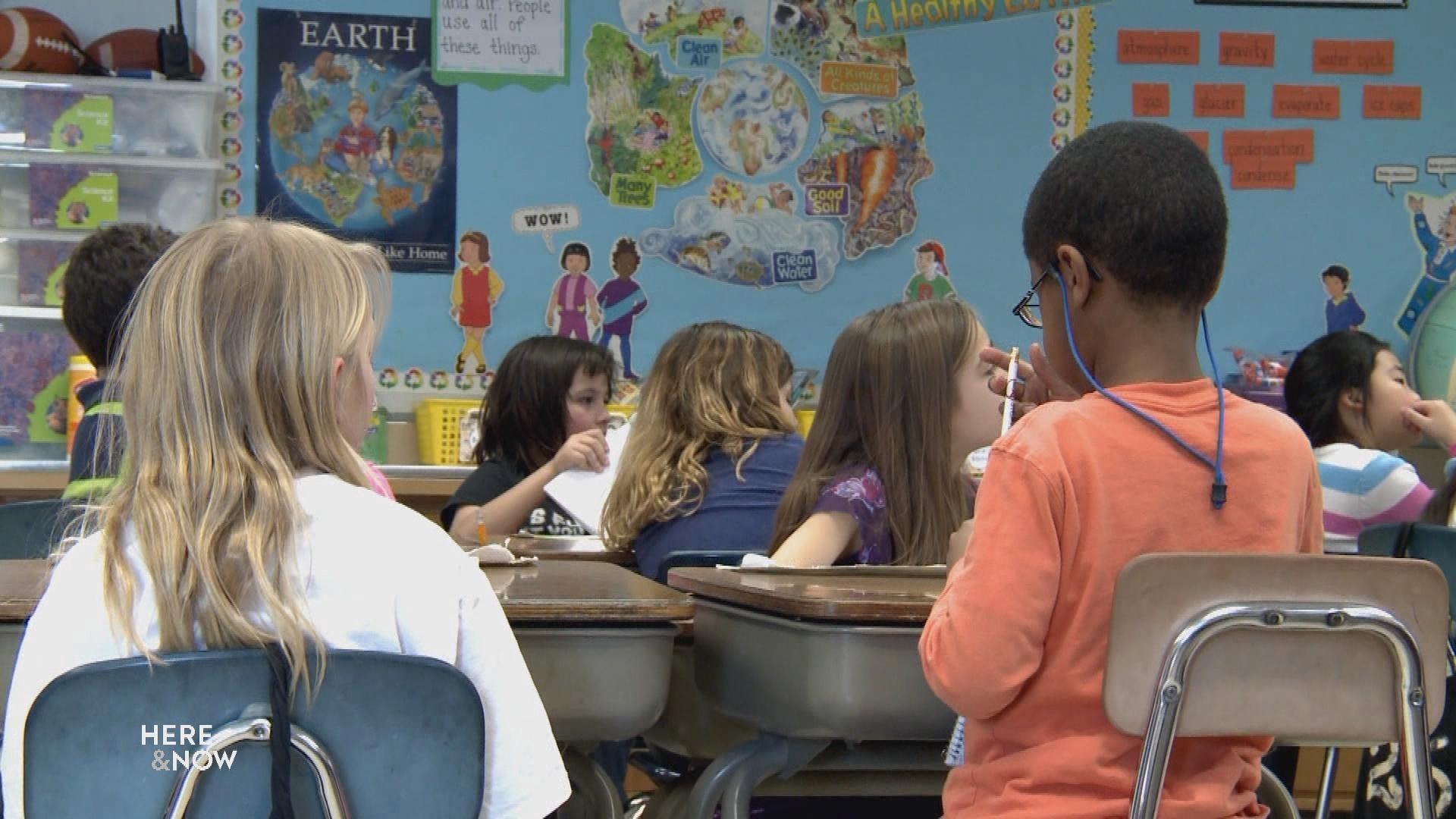 Wisconsin's Achievement Gap Persists
This week The National Assessment of Educational Progress, also known as the Nation's Report Card, released results finding Wisconsin has the widest achievement gap in the country. Scores show the gap between Black and white students increasing in both math and reading.
December 4, 2019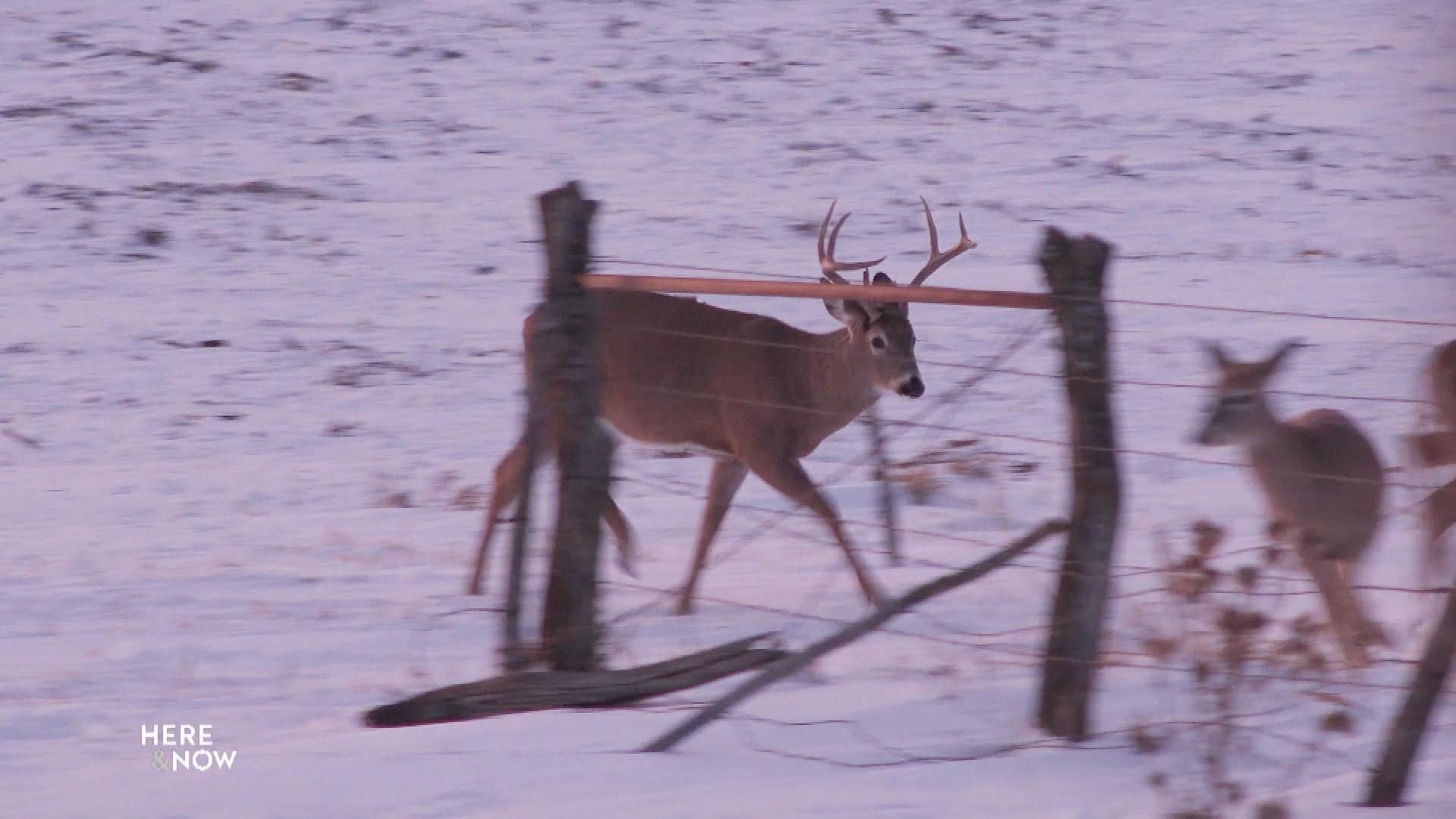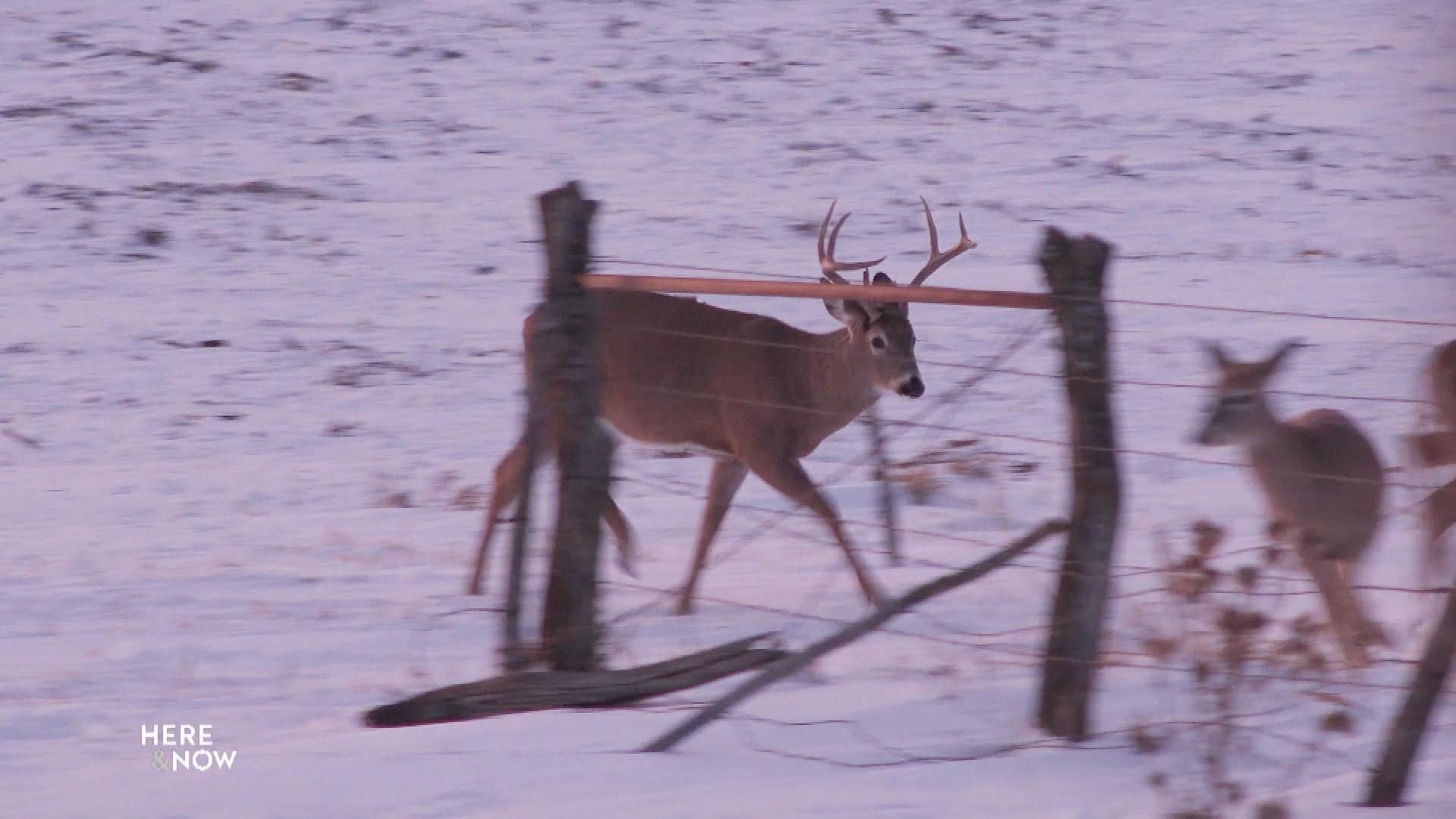 Wisconsin Hunters on Chronic Wasting Disease
A look at Marquette poll numbers on the spread of Chronic Wasting Disease in the state. Four hunters explain differing reasons why some get their deer tested for CWD and the overwhelming reason why most do not. The poll shows that of the people who have heard of CWD, 64% feel it represents a threat to the future of deer hunting in Wisconsin.
December 4, 2019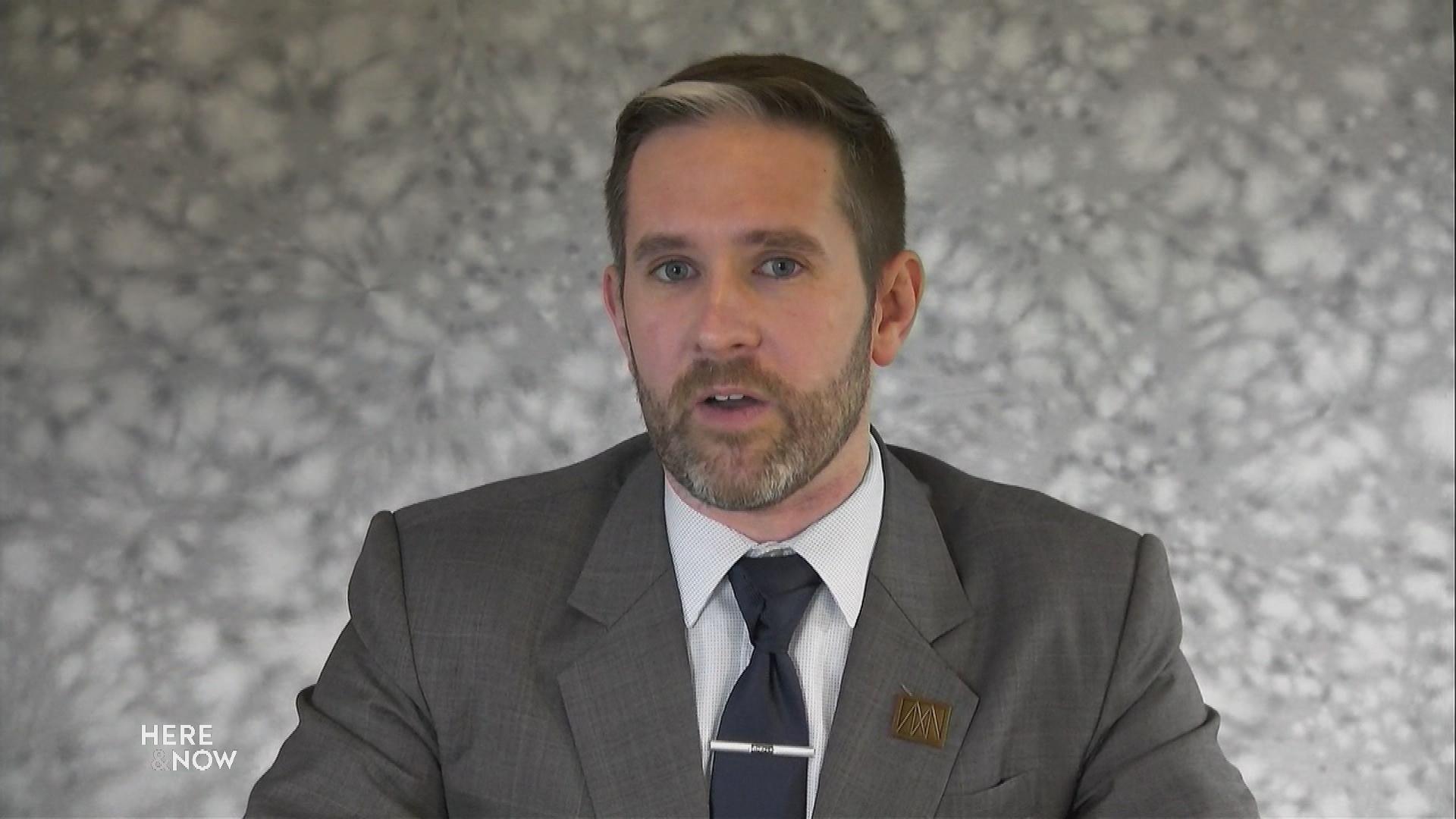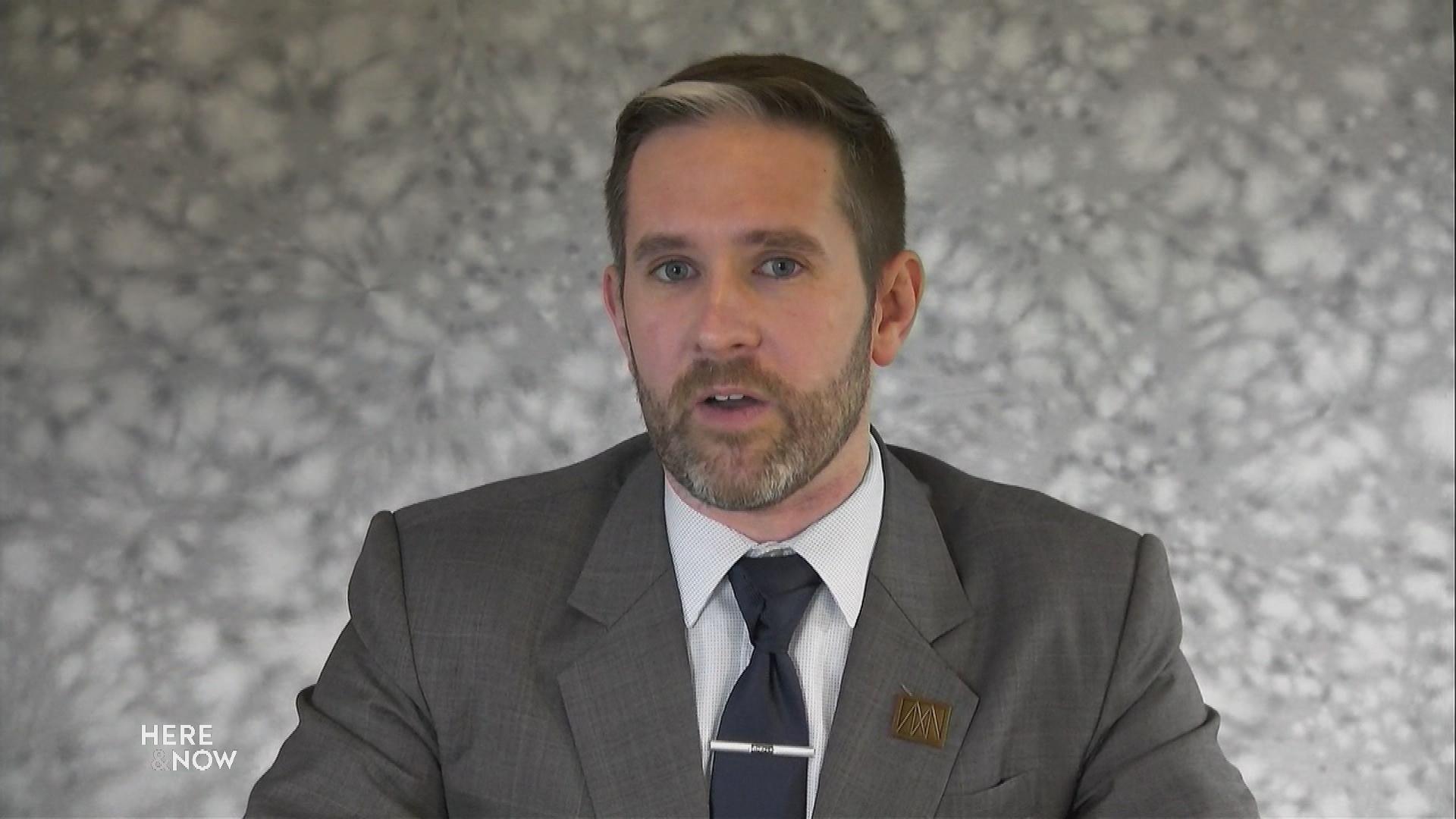 New Study Says Foxconn Could Depress the State Economy
According to a new special study by economists at George Mason University in Virginia, Foxconn could depress the state economic activity by tens of billions of dollars over the next 15 years. Michael Farren, a George Mason University researcher, talks about the new study and the economic risks that it reveals.
December 4, 2019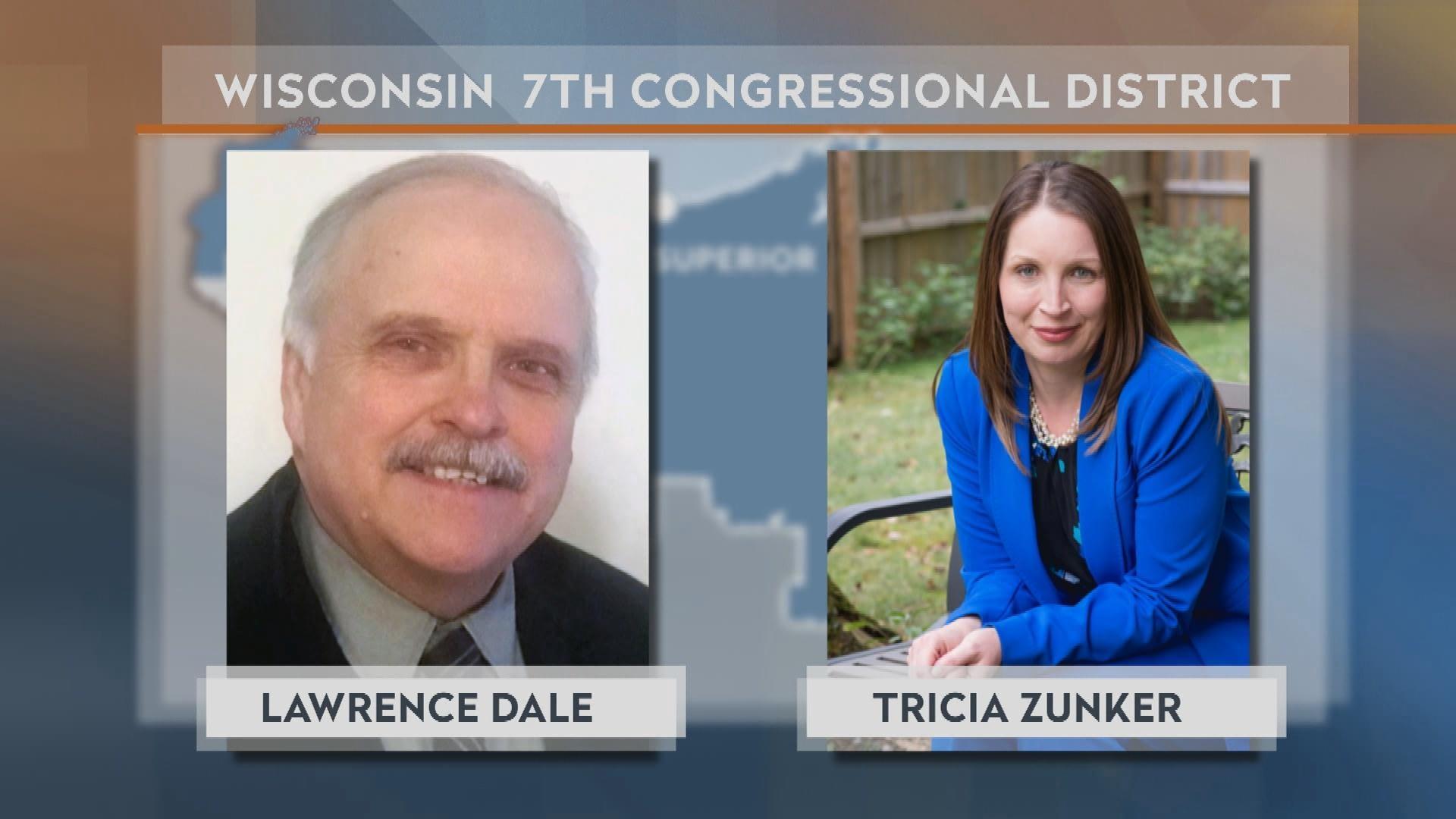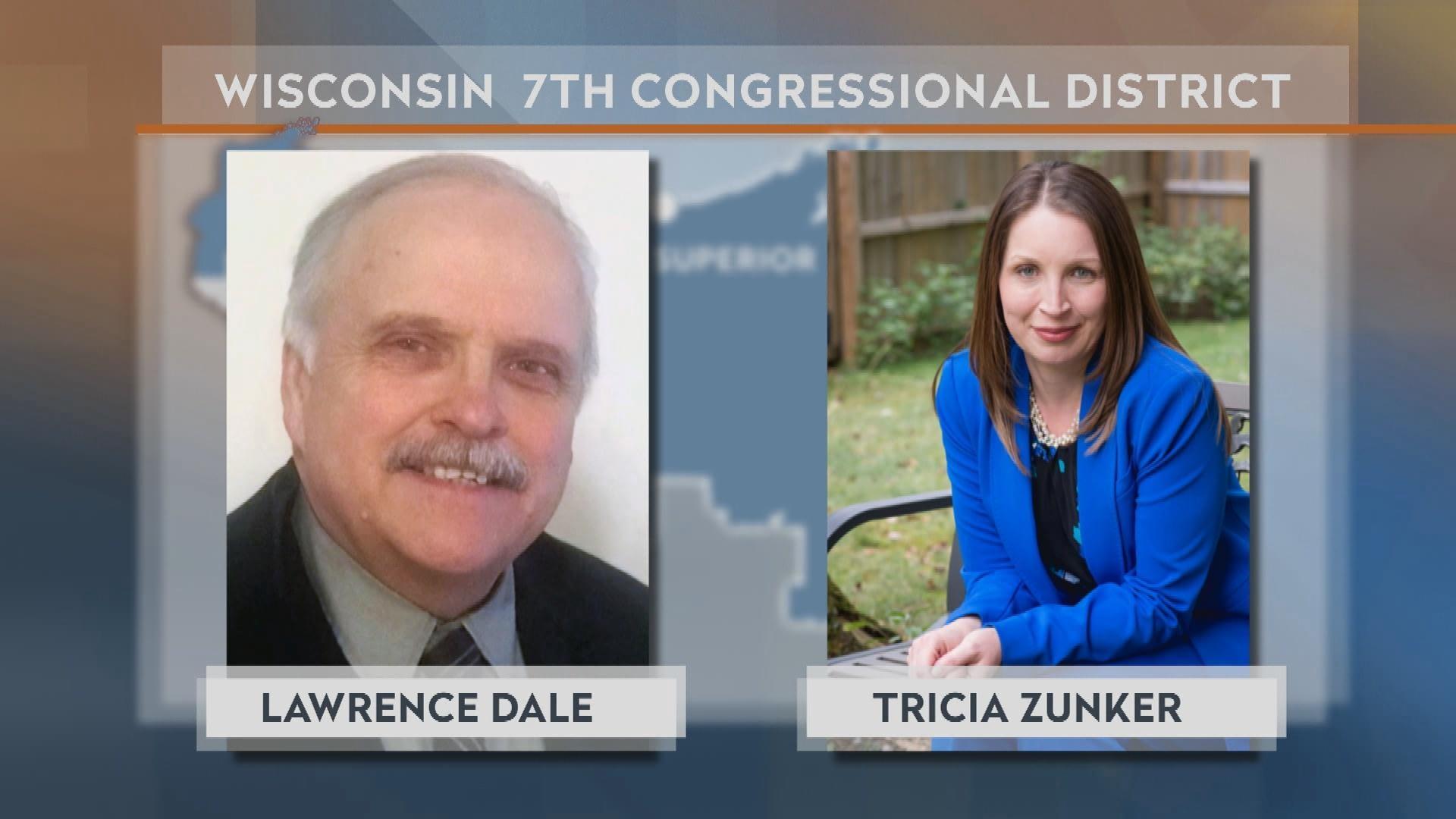 Congressional Elections Heating Up in Wisconsin
Two Democrats, Wausau School Board President Tricia Zunker and Businessman Lawrence Dale, join the 7th congressional district race in Northwest Wisconsin. Outside of Milwaukee, a 5th congressional district candidate state Sen. Scott Fitzgerald (R) receives a major endorsement from former Gov. Tommy Thompson.
October 18, 2019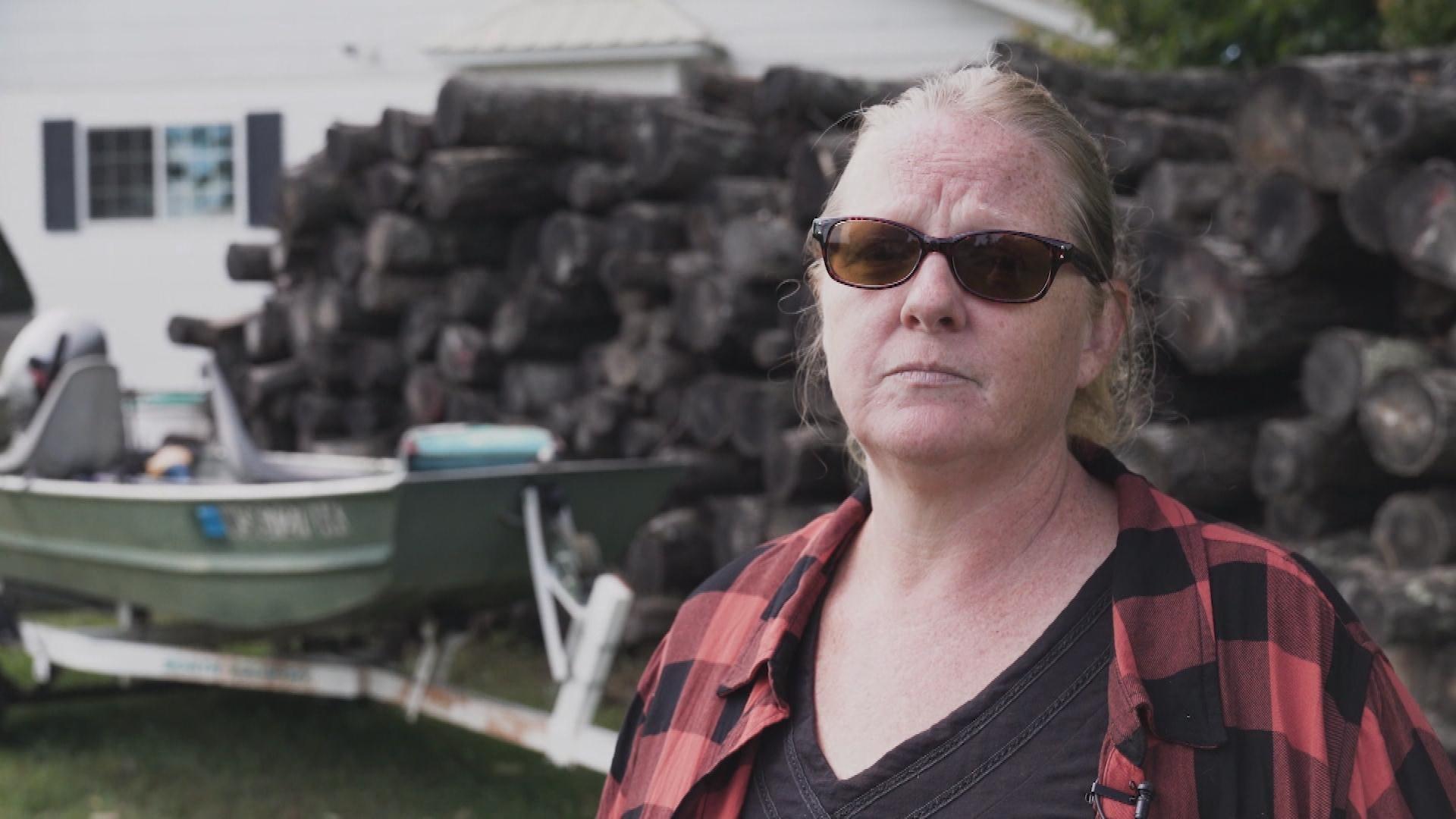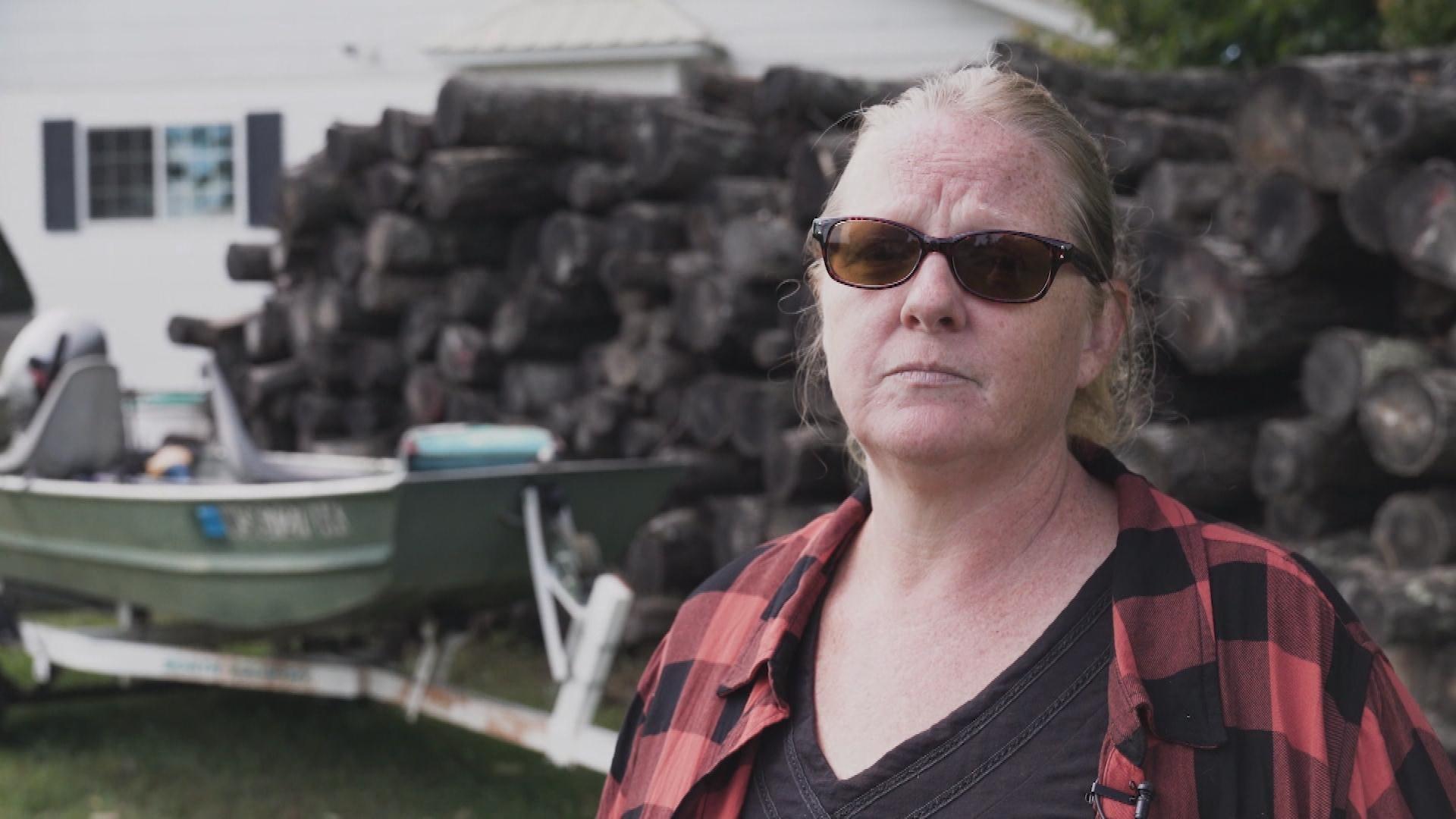 Proposed Hog CAFO in Burnett County Receives Push Back
A proposed concentrated animal feeding operation (CAFO) in Burnett County is receiving push back from locals who say the large farm could have adverse effects on their communities. If approved, the $20 million proposed operation would be a 26,000-head hog facility. WisContext's Will Cushman also shares insights on laws drafted by the Department of Agriculture to regulate a facility's odor.
October 18, 2019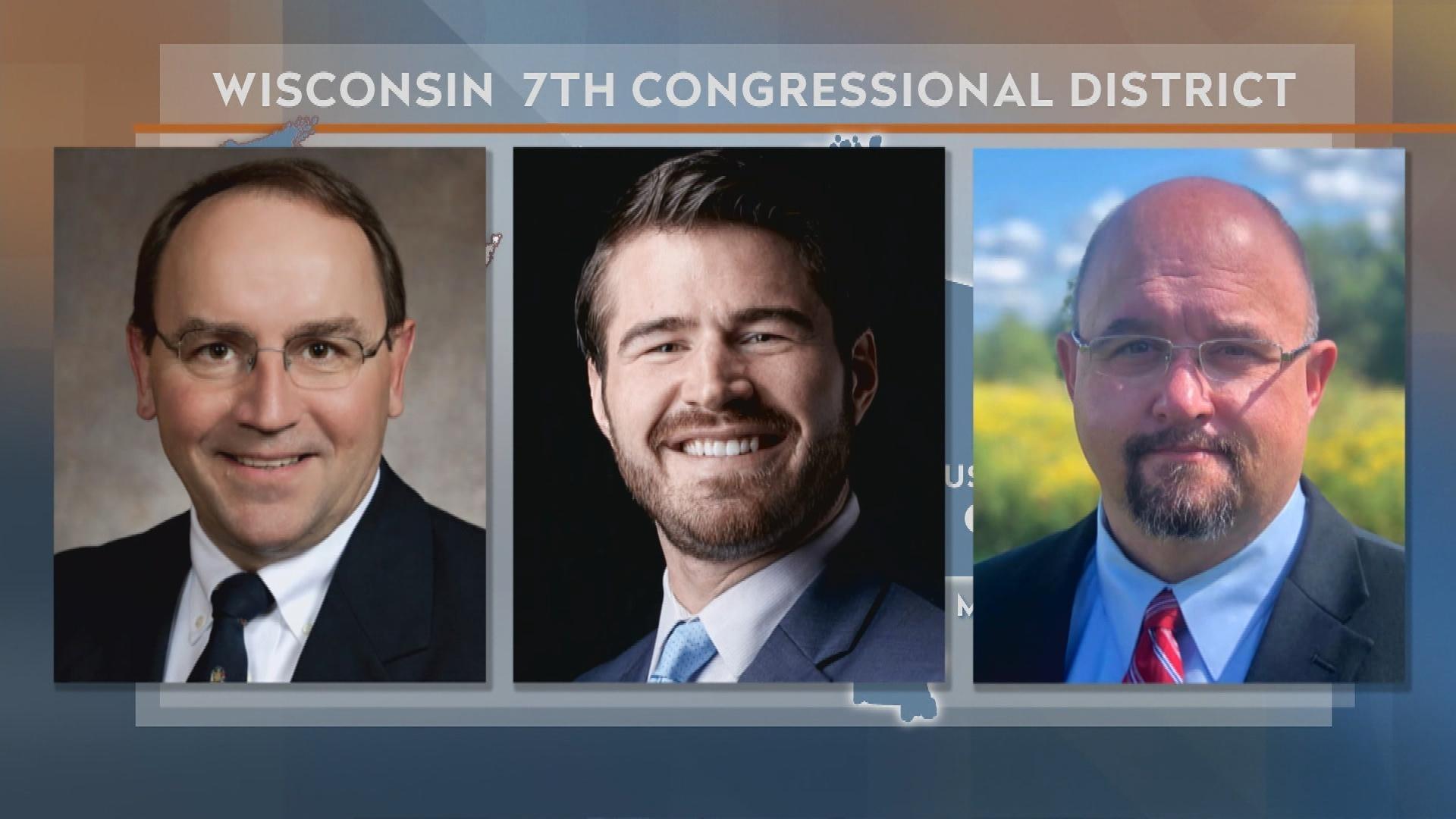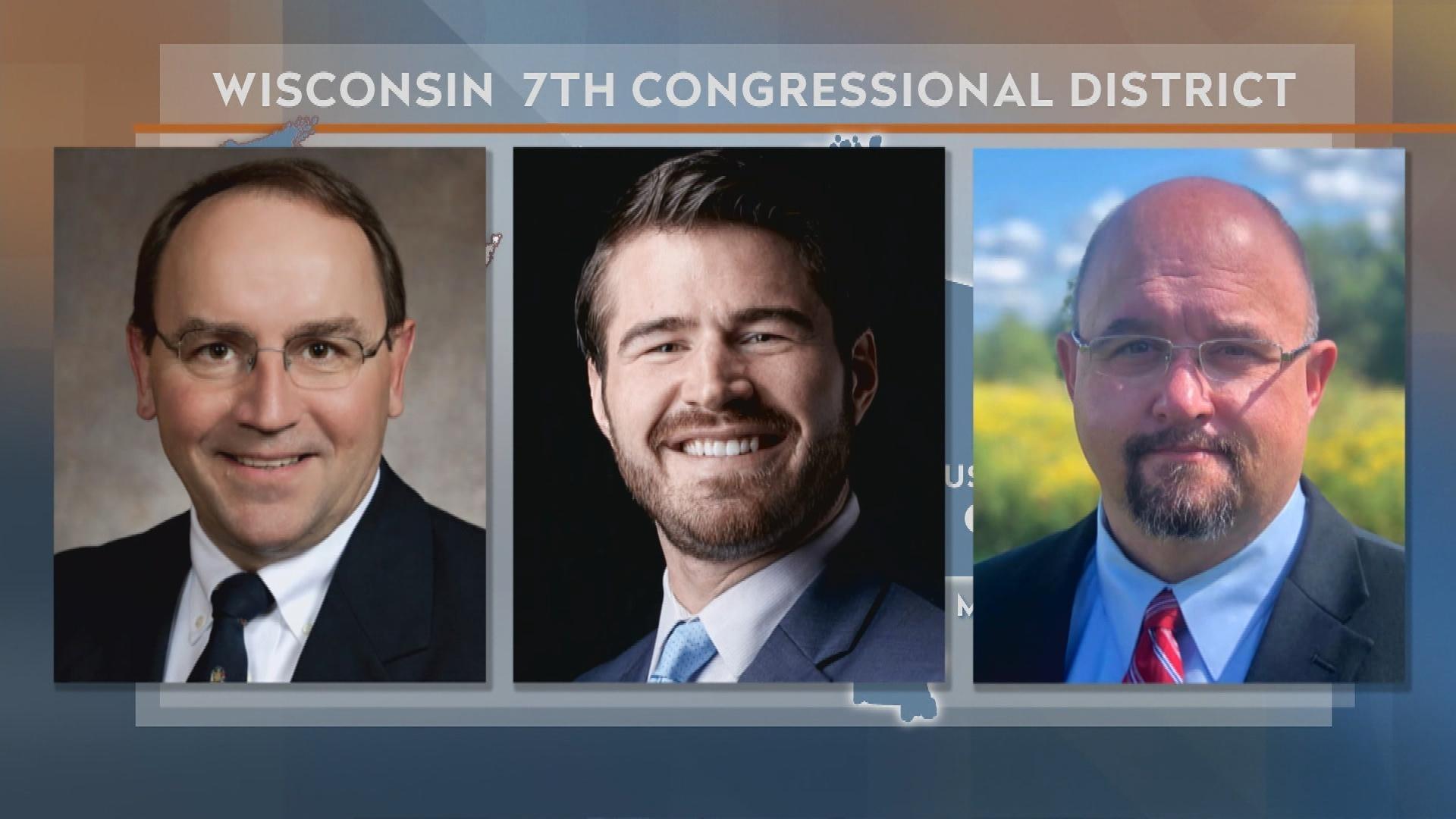 The Race for the 7th Congressional District Continues
The previously announced dates for the special 7th congressional election in the Northwest Wisconsin district must be changed because of a federal law. The seat held by U.S. Representative Sean Duffy until he resigned in September, is now up for grabs. Three Republican candidates are now in the race: Jason Church, Tom Tiffany, Michael Opela Sr.
October 4, 2019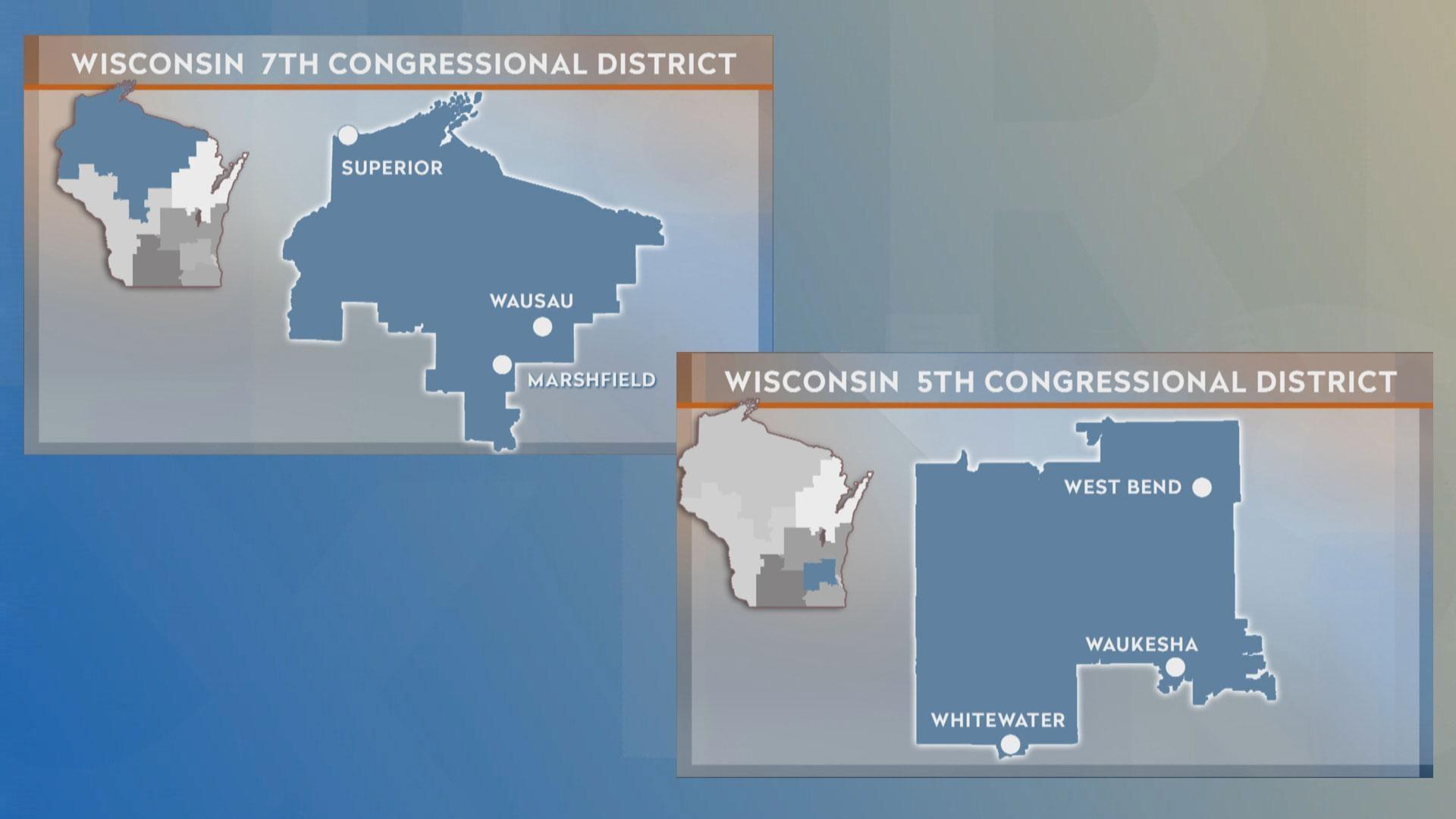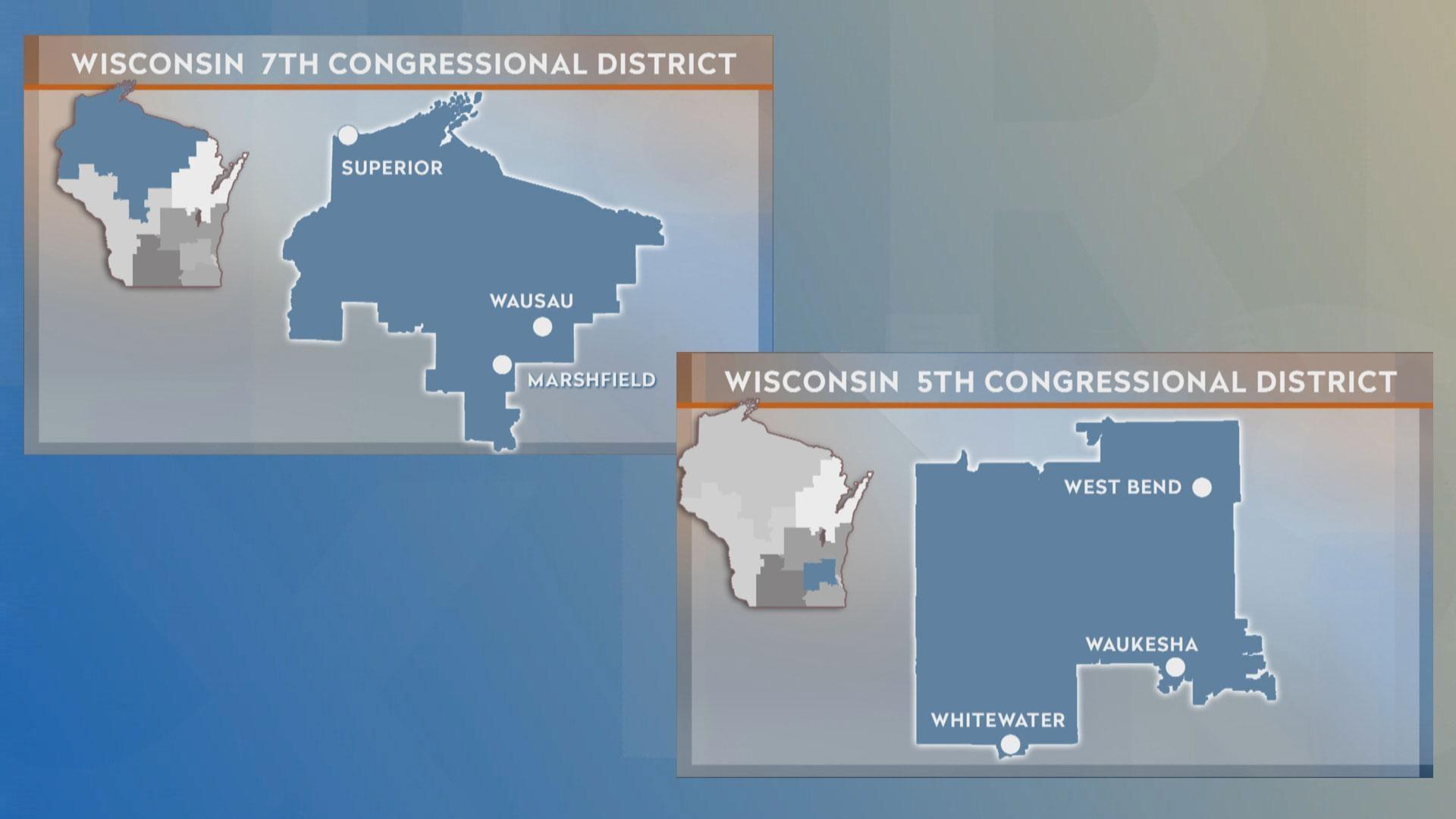 Candidates Line Up for and Mull Congressional Bids
Two members of Wisconsin's congressional delegation, the long-serving Jim Sensenbrenner and fourth-term Sean Duffy, announced they are retiring from Congress, and some have already jumped in the race to fill their seats.
September 13, 2019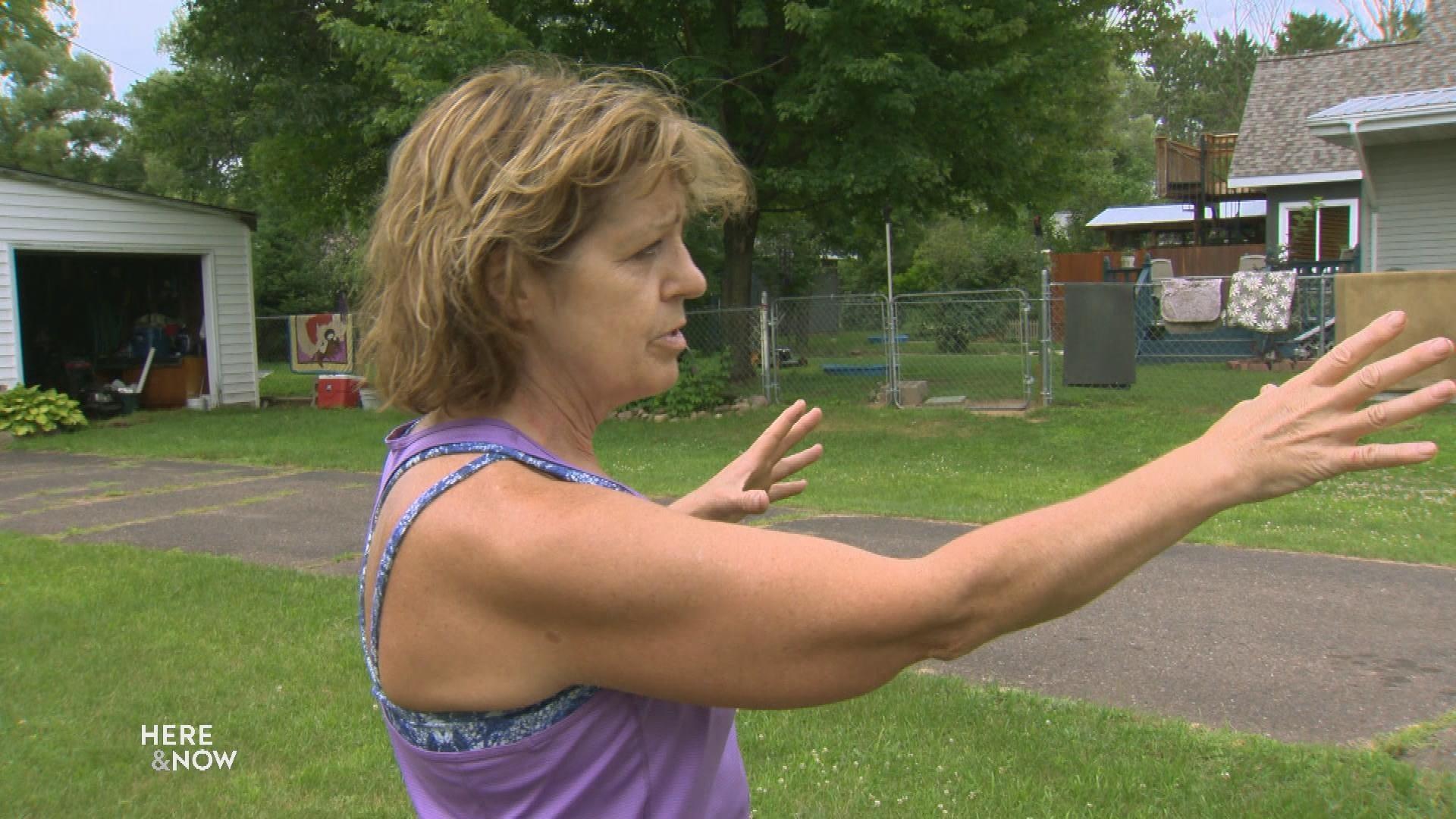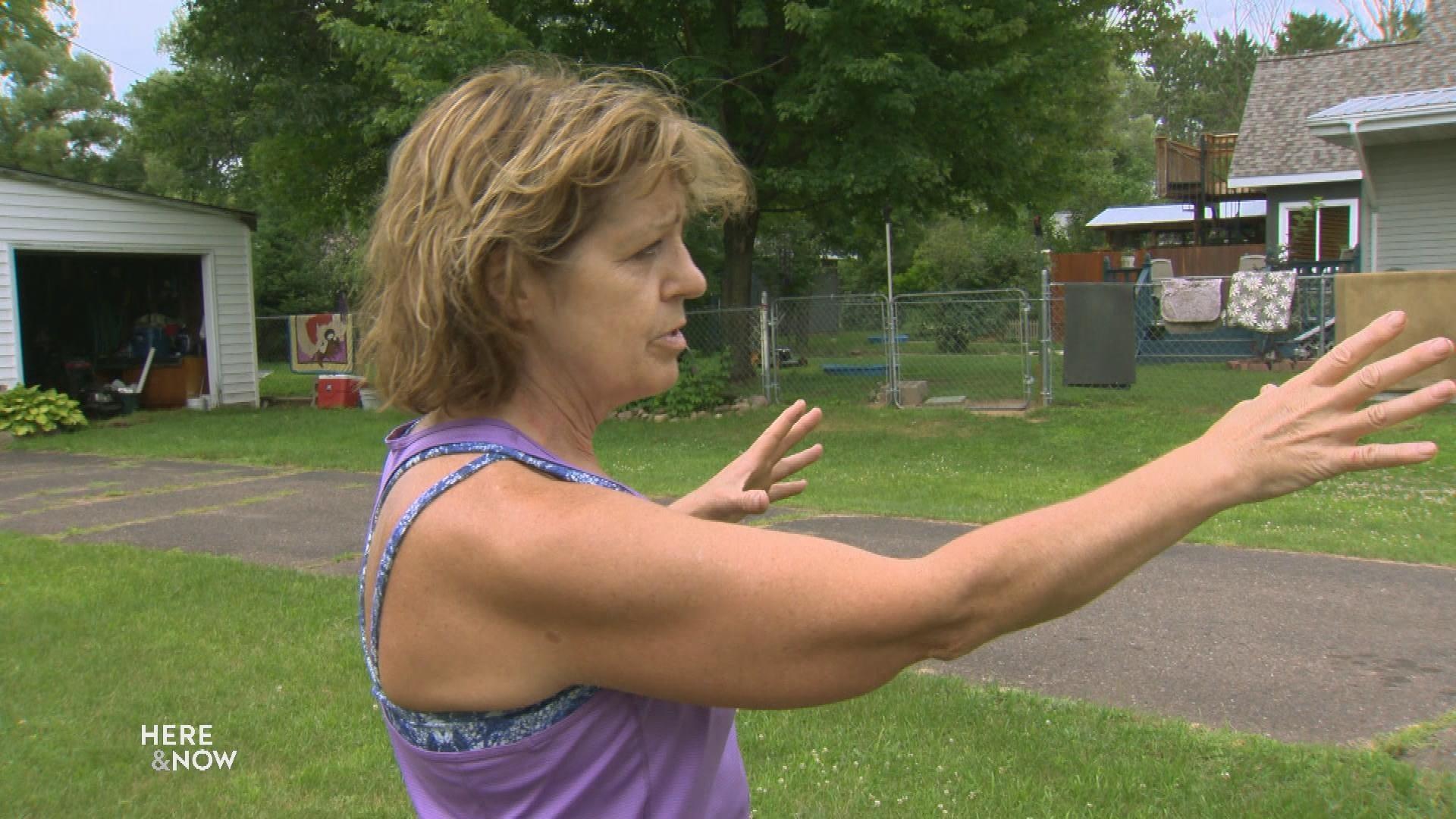 Sawyer Co. Feels Effect of Floods: "It Comes In Everywhere"
While the policy debate over climate change and efforts to mitigate flooding continue at the state and federal level, Here & Now's Zac Schultz talks to those in Sawyer County who are impacted by washed out roads and water in their basements.
August 16, 2019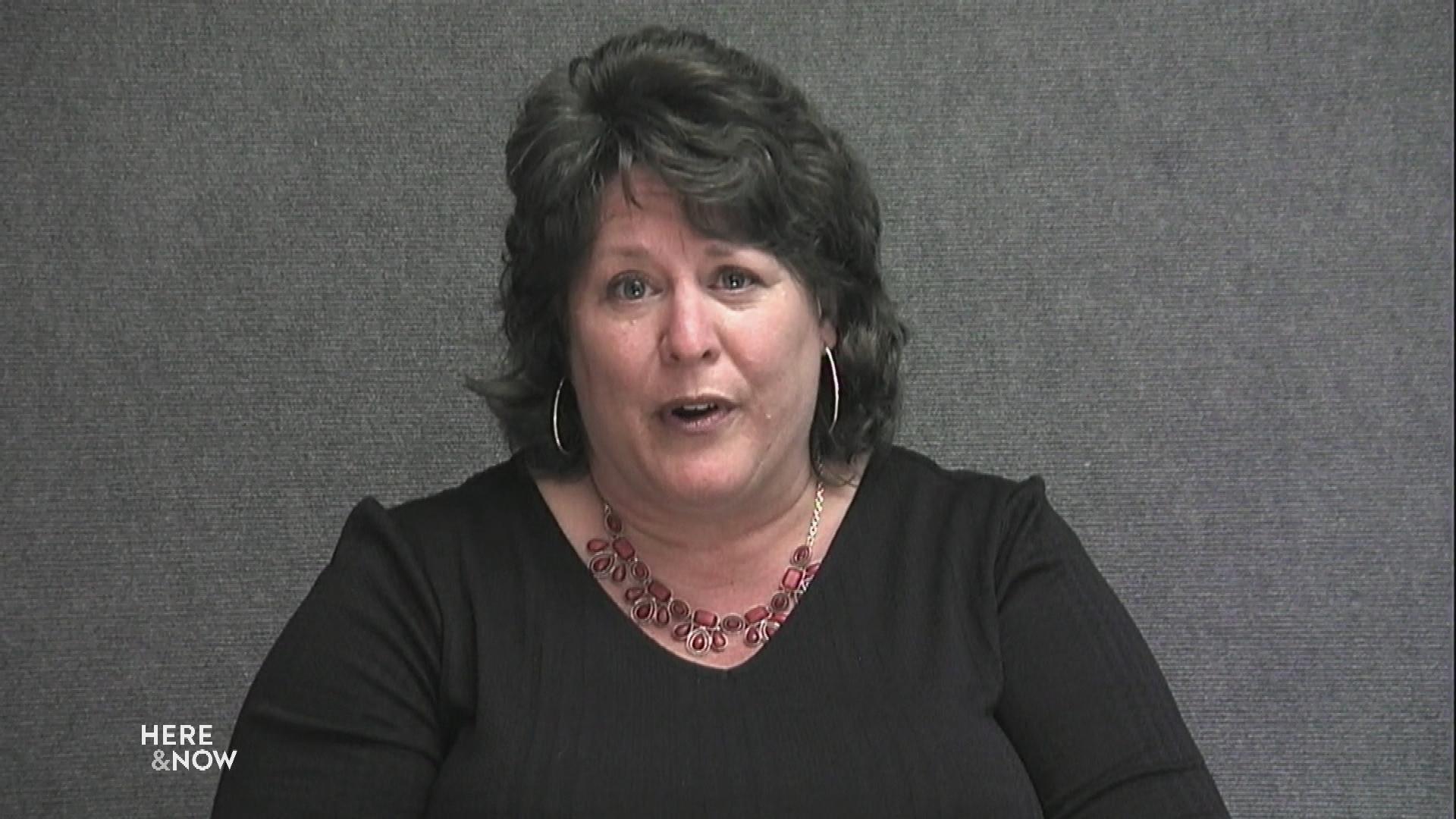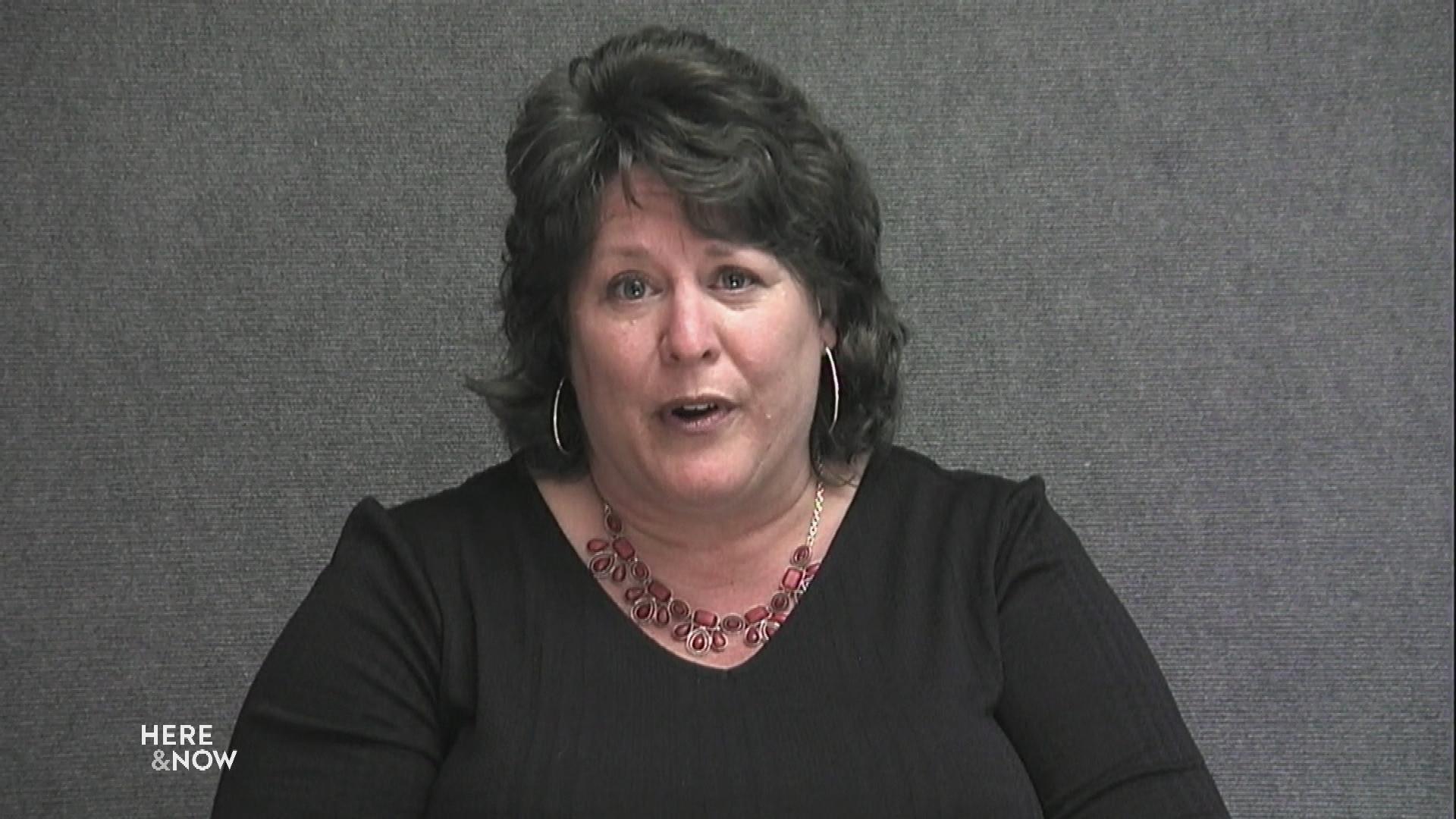 Wisconsin Struggles to 'Pay Teachers What They're Worth'
With the ongoing teacher shortage in the state, Unified School District of Antigo Superintendent Julie Sprague discusses the challenges she faces in her district. She says "districts have difficulties payer teachers what they're worth," and that to make up the shortfall they will have to issue provisional licenses or hire retired teachers.
March 29, 2019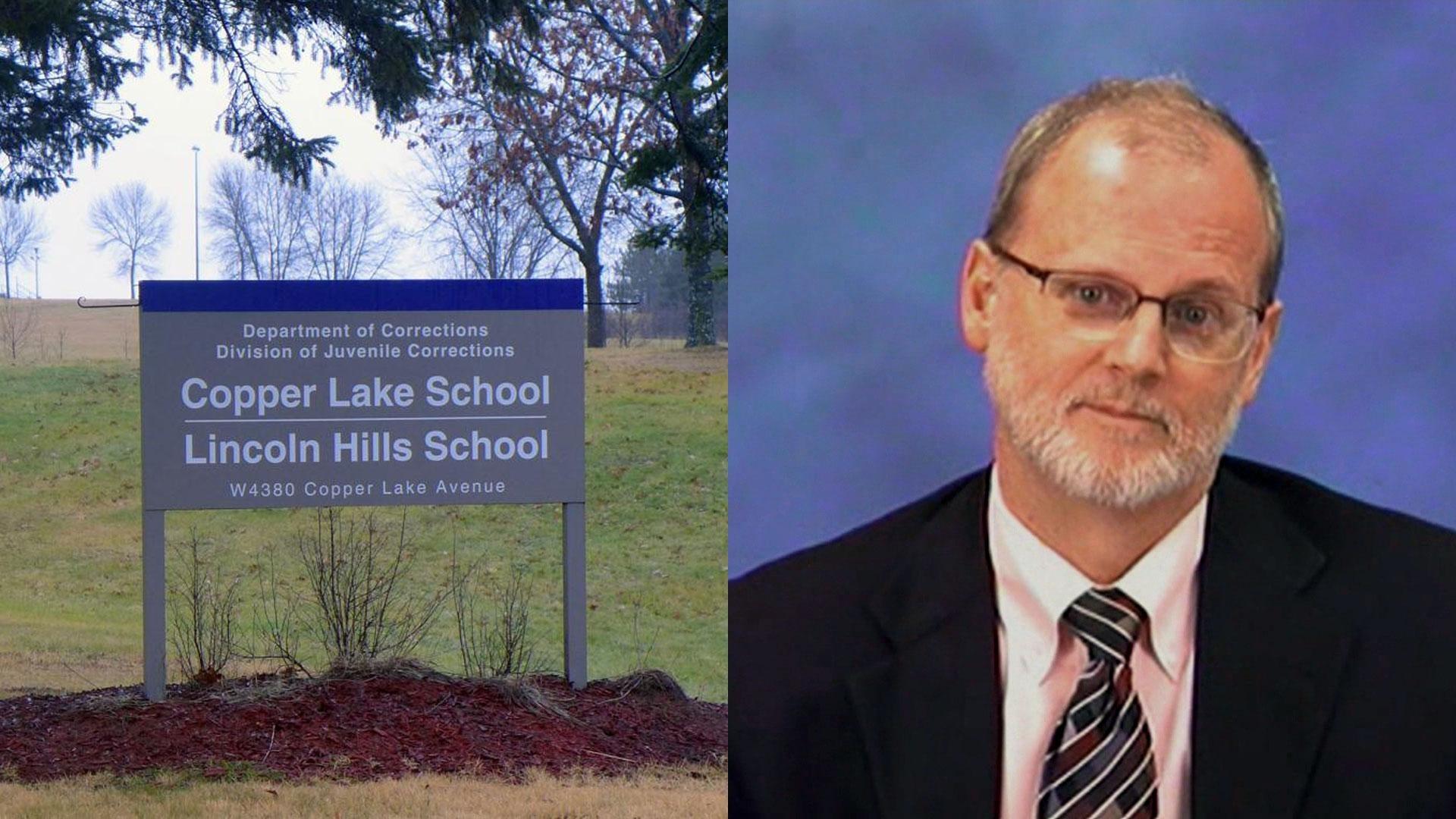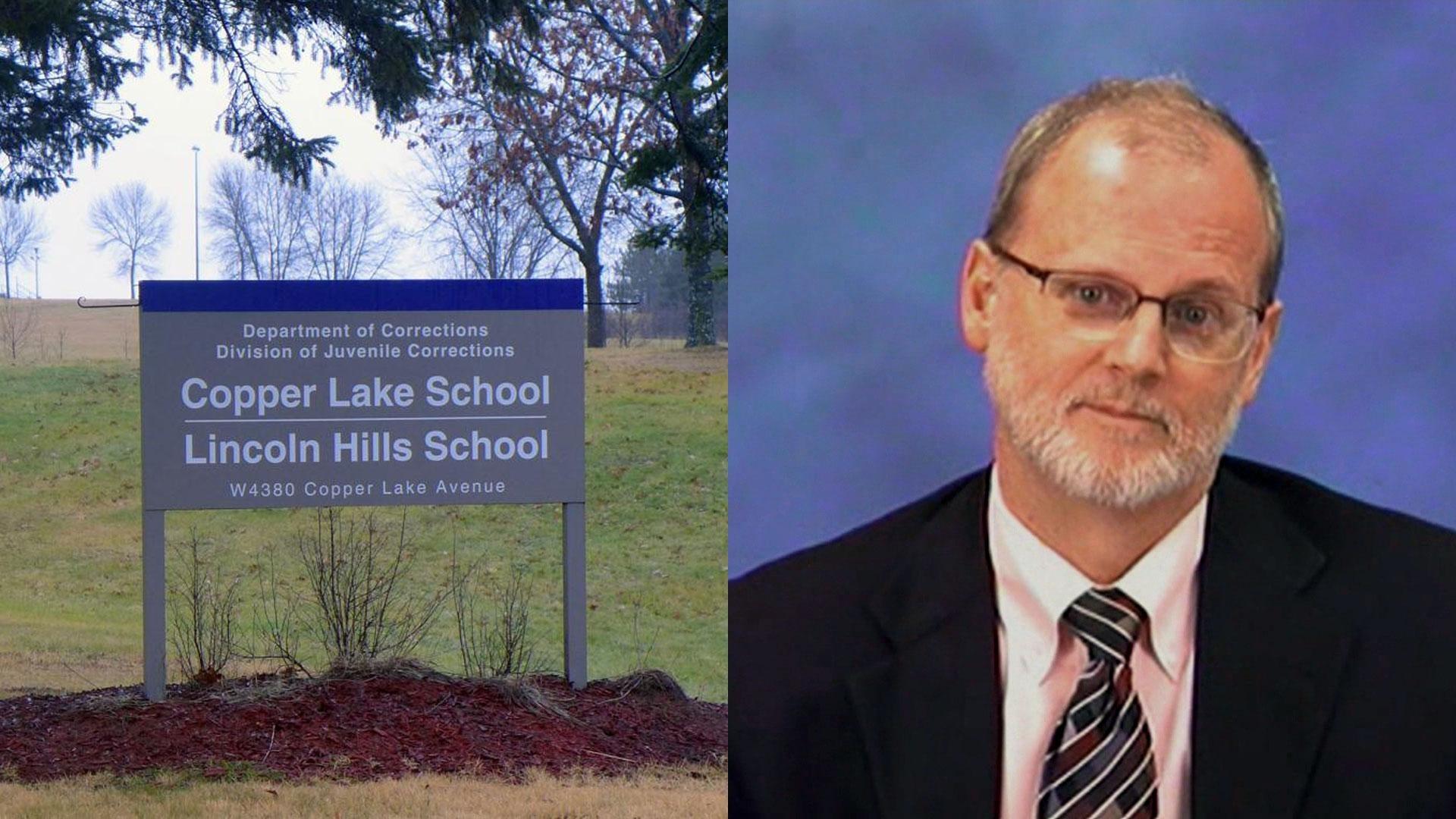 Embattled Youth Prison Faces New Criticism
The embattled Lincoln Hills/Copper Lake youth prisons face new criticism after a court-ordered monitor report shows the facility fails to meet the court's requirements for inmates' safety. Larry Dupuis, legal director of ACLU Wisconsin whose lawsuit brought on the monitor report, weighs in on the findings.
January 18, 2019
More Stories