30 Days of Fitness With Cassy: June 2023
May 31, 2023 Tara Lovdahl Leave a Comment
Enjoy a calendar full of fitness with Cassy every month! Sign up or update your email preferences to join a free, monthly Quick Fit With Cassy 30-day challenge. At the beginning of every month, a new workout schedule will be sent right to your inbox.
This month, let's focus a bit more on our foundation. There are fantastic workouts in this calendar to help you improve your balance and strengthen your legs. The exercises that target the knees and feet are especially valuable for a loose and powerful foundation.
Go at your own pace with this month's Quick Fit calendar to relieve pain and build a stronger lower body. Keep moving!
Week 1 Workouts
Click on the images below to watch each video.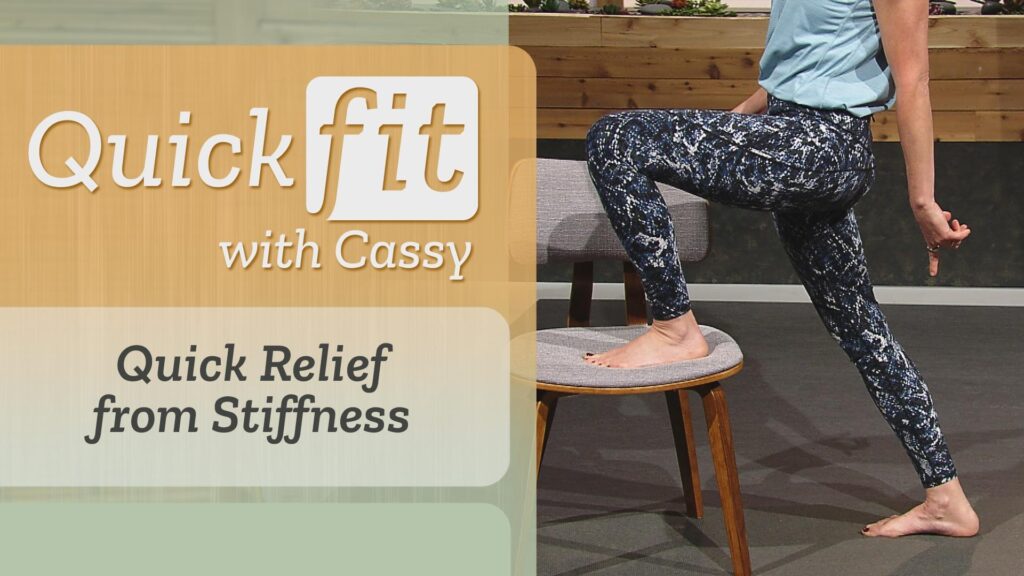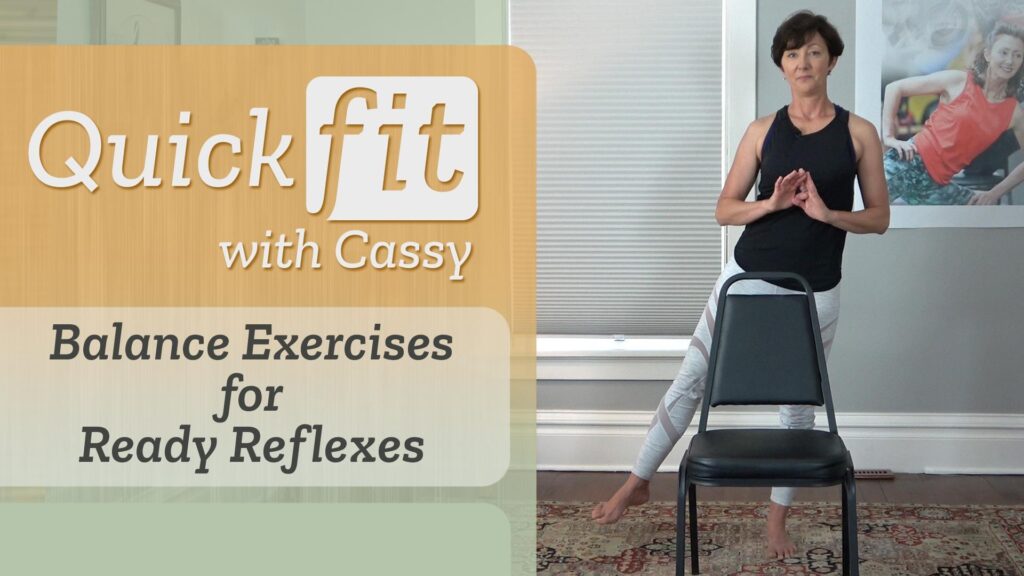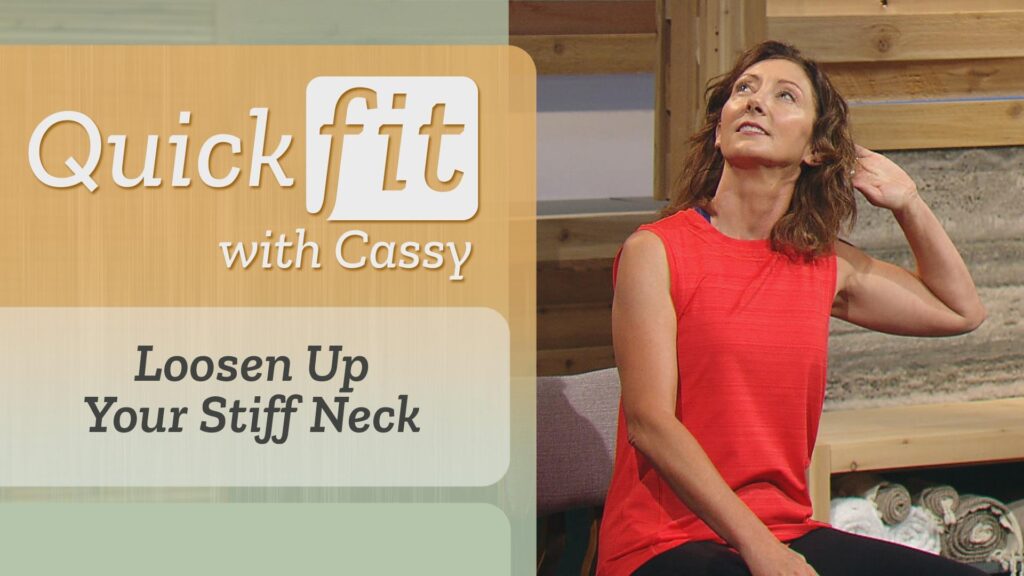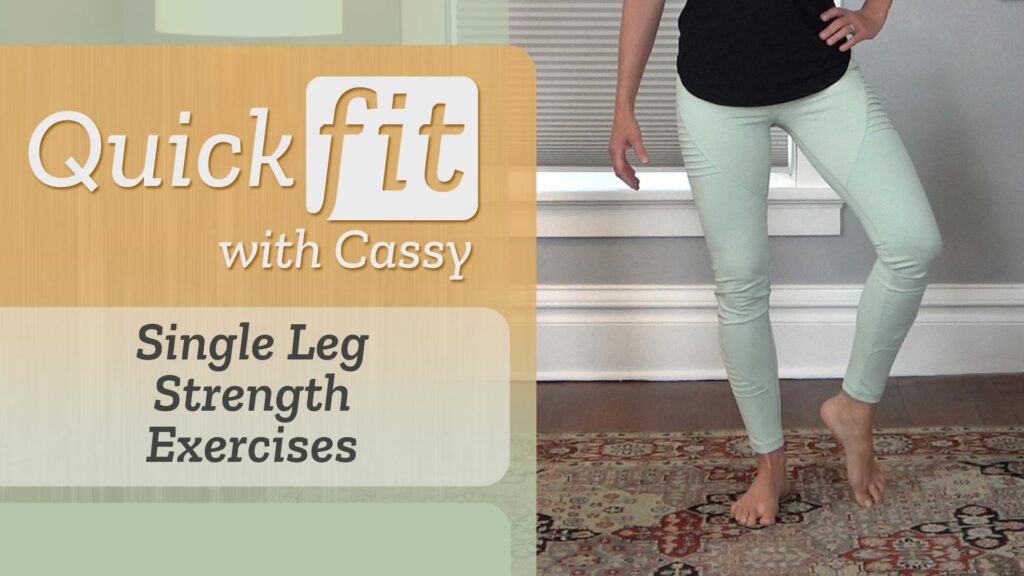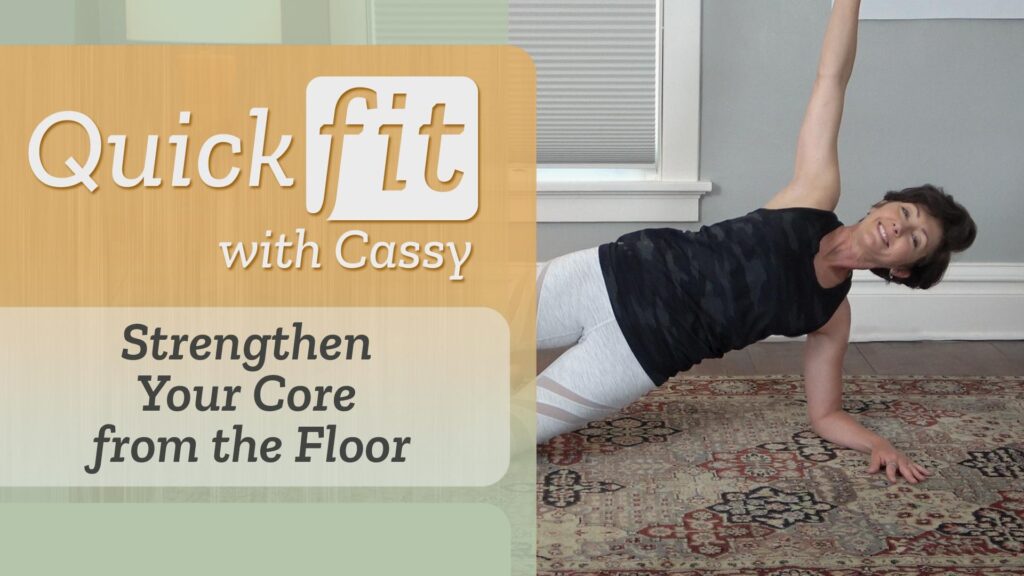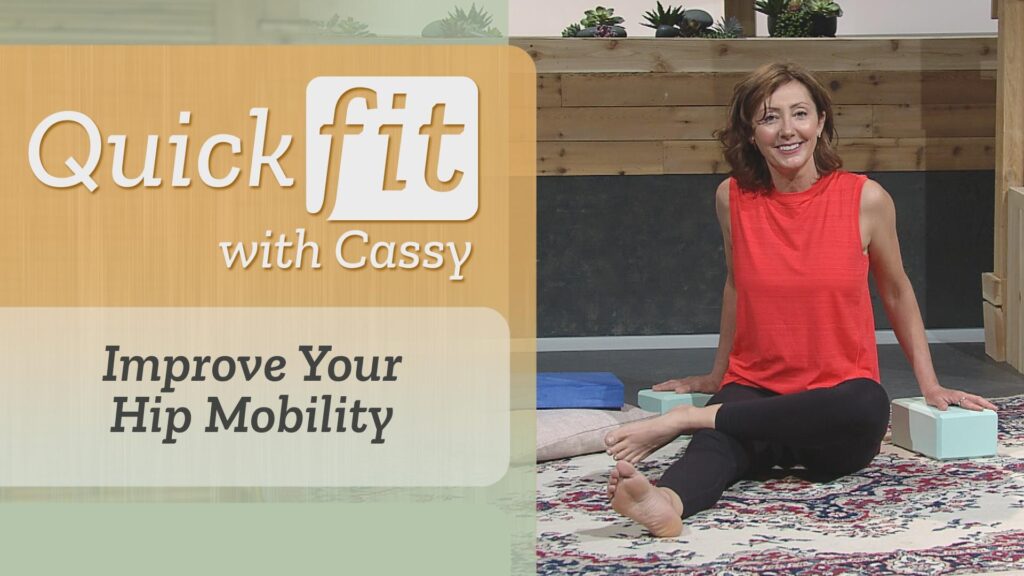 Quick Fit With CassyWorkout Calendar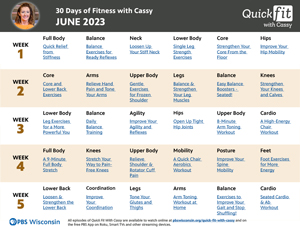 Ready to continue with the next five weeks of Quick Fit With Cassy?Download the full PDF calendar!