Why Race Matters elevates issues of importance affecting Wisconsin's Black communities. Producer and host Angela Fitzgerald connects in conversation with everyday people whose work and commitments center on race, identity, and achieving racial equity in the state. We share stories of artists, community organizers, health professionals, and subject experts, and listen to the layered, lived experiences of Black people living in Wisconsin. We explore topics simultaneously historic and urgent — Black mental health, civic engagement, maternal well-being, the school-to-prison pipeline, Black farmers and land ownership — while offering hope, guidance and resources to thrive.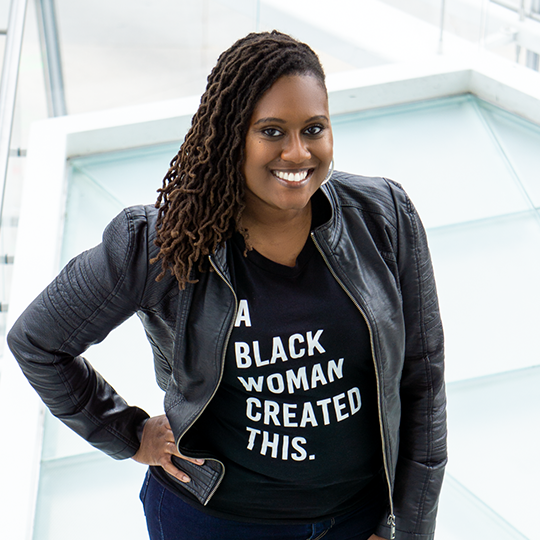 Angela Fitzgerald
Angela Fitzgerald is the creator, producer and host of Why Race Matters.  She has dedicated her extensive education and career to leadership, community engagement and creating opportunities for others.
Angela was born in Washington, D.C. and raised in Southern Maryland by her parents and two sisters. She received an undergraduate degree in psychology from the University of Maryland Baltimore County and a master's degree in social psychology from Virginia Commonwealth University in Richmond. Over a period of ten years in Virginia, Angela conducted research in public health, working to reduce health disparities in Black communities, and creating safe and empowering spaces for young adults through a network she founded called The Alternative Entertainment Group.
Angela moved to Madison, Wisconsin in 2014 to continue her career in research and evaluation. She later returned to graduate school, pursuing her doctorate at UW-Madison, focusing on the intersection between research, community engagement and organizing. This is when PBS Wisconsin met Angela, partnering with her as the host of our series Wisconsin Life, in which she shares the stories of everyday people doing extraordinary things in Wisconsin.
In the summer of 2020, with an urgent and amplified national conversation about race following the killing of George Floyd by Minneapolis police, Angela felt moved to use her role in public media to help localize the discussion about improving the conditions of Black Americans. Out of this comes Why Race Matters, an extension of Angela's commitment to foster a Wisconsin that repairs its stark racial disparities and achieves equity for Black people living in the state. Angela currently lives in Madison with her husband and their family.
The development and ongoing production of Why Race Matters are guided by an external advisory team who offer expertise and crucial perspective. The team meets with Angela and our producers regularly to identify topics, guests, and resources, and to provide invaluable feedback to shape the series.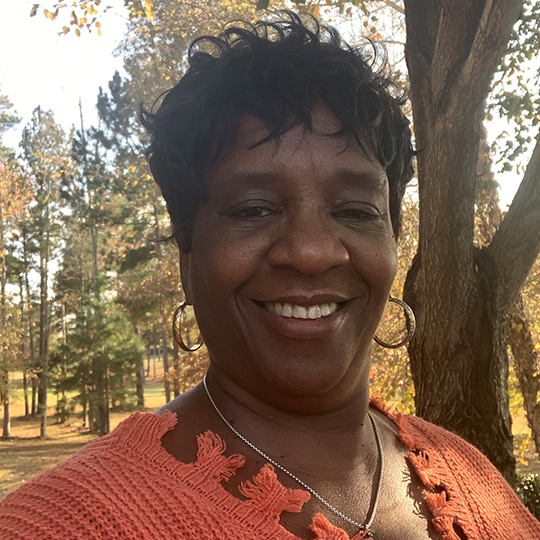 Jacquelyn Hunt
Jacquelyn Hunt is a caring, compassionate professional with over 20 years of experience in the substance abuse/mental health field. She provides culturally relevant, strength-based and trauma-informed care. Jacquelyn knows firsthand what it's like to be marginalized and in need of supportive services. Her own testimony of recovery, redemption and restoration provides the foundation for her work and allows for just the right balance to support consumers — to instill in them the belief that they, too, can overcome and become all that they want to be.
She has received numerous awards and recognitions. Most recently she was awarded the 2020 Nan Chaney March For Justice Award, was named as one of Madisons 365's most influential black leaders in the state of Wisconsin (2017), received the Delta Sigma Theta Sorority Inc.'s Humanitarian Award (2016) and was a Brava Magazine Woman to Watch (2015).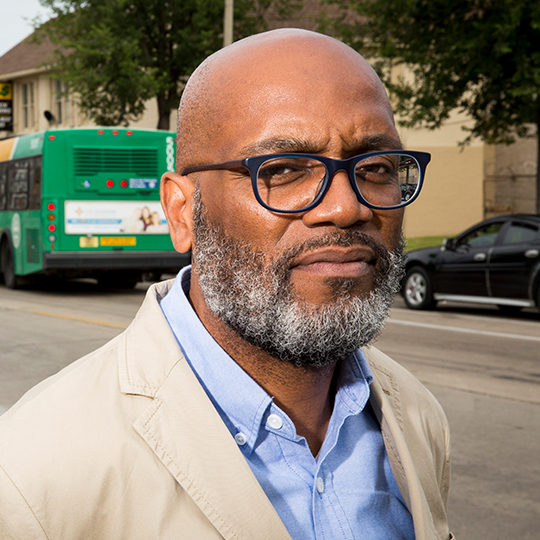 David J. Pate Jr., PhD
David J. Pate, Jr. is an Associate Professor and Chair of the Social Work department at the UW-Milwaukee Helen Bader School of Social Welfare. He is also an Affiliated Associate Professor in the Department of Africology and the Institute for Child and Well-Being. Further, he is an Affiliated Associate Professor at the Institute for Research on Poverty at UW-Madison.
Professor Pate's research projects involve examining the life course events of Black adult males through the use of qualitative research methods. His primary areas of interest are the child support enforcement system, infant mortality and the impact of adverse childhood experiences on the well-being status of Black males.
He is a member of the Scholars Network on Masculinity and the Wellbeing of African American Males, and an invited member of the Poverty and the Transition to Adulthood Network (National Poverty Research Center, the Institute for Research on Poverty (IRP), in collaboration with the U.S. Collaborative of Poverty Centers (CPC) partner institutions.
Professor Pate received a Bachelor of Social Work from the University of Detroit, a Master of Arts in Social Work from the University of Chicago, School of Social Service Administration, and then earned a Ph.D. in Social Welfare at UW-Madison.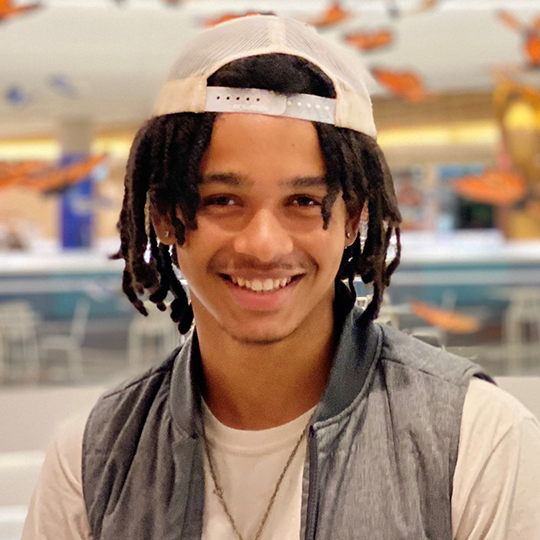 Solomon Roller
Solomon Roller is a recent graduate of UW-Madison and a First Wave Scholar, an urban arts and hip-hop program supported by the UW-Madison Office of Multicultural Arts Initiatives. Originally from the Madison area, he has worked as a local activist, dance instructor, music writer and professional dancer.
Solomon is also a member of the expanding art collective known as The Hitterz Collective.