September 24, 2018 | Length: 56m 46s
Hip-Hop U: The First Wave Scholars
A film exploring the innovative work of students in the University of Wisconsin-Madison First Wave – Office of Multicultural Arts Initiatives program.
"I want to learn about myself, and I want to learn about my culture and my history … if we can examine these art forms in a positive way and we can build an education around it, I think that it will enrich us."
-Shasparay Light, 11th Co.
ANNOTATED TRANSCRIPT
WPT has annotated key portions of the full transcript. Click on the yellow highlighted open or close the annotations.
Michael Penn:
ONE, TWO, THREE, LET'S GO!
[electronic hip-hop music]
Miona Short:
There are artistic programs that exist all over the country, but there are none, nada, zero, nilch that are like this.
Willie Ney:
First Wave is a revolutionary scholarship program focused on hip-hop, spoken word and multicultural arts.
Chris Walker:
It was an experiment in the beginning of looking at the role of the arts, social activism, and how those practices could come together to create a more embodied involved academic experience.
Gia Euler:
From singing and poetry DJs, artists, producers, writers, actors.
"Hip-hop is really all about being yourself, I feel. Being yourself, and being honest to yourself and being authentic to yourself."
-Nia Scott, 8th Co.
"Hip-hop formed out of this place of essentially abandonment. New York is just left to burn. And people have to make a way out of all this nonsense because the institutions and people and folks in power aren't looking out for us."
-Deshawn McKinney, 7th Co.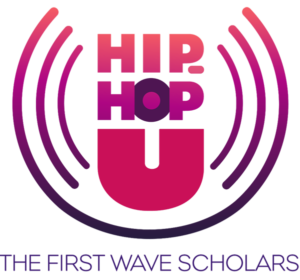 Hip-Hop U features the story of the University of Wisconsin-Madison First Wave scholarship program. The PBS Wisconsin documentary explores how pioneering program empowers students to pursue a degree while developing their skills in the hip-hop art forms of spoken word, rap, writing, poetry, singing, producing and acting.
The film showcases the innovative approach to creating a community of scholars around hip-hop and multicultural arts, featuring performances by and interviews with current and former students in the First Wave program and insights from artistic leaders and administrators.
Since its first cohort arrived on the UW-Madison campus in June 2007, the scholarship program has inspired and empowered students from across the country to explore their artistic and academic passions, confront difficult realities facing underrepresented groups, and engage in activism around social justice issues at the university and in the community.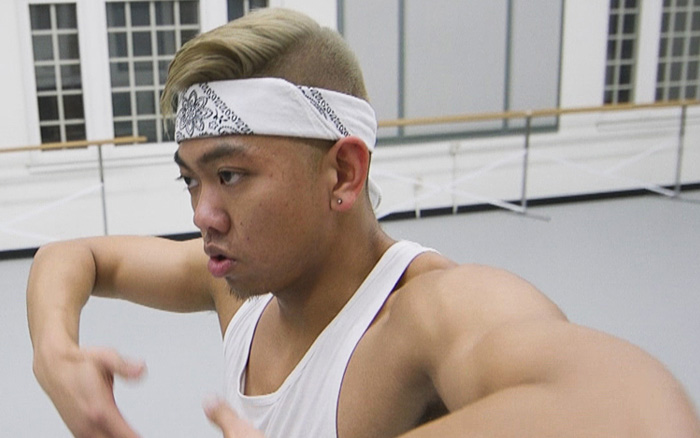 John Paul Alejandro
7th COHORT
B.A. Dance '18
Bay Area, CA
John Paul Alejandro arrived in Madison as a spoken word artist planning to major in biology, but after exploring multiple majors, discovered a love for dance. He graduated in 2018 with a degree in dance and a certificate in digital studies.
"I was not technically trained in contemporary or modern dance and ballet, but once I found that appreciation, I was able to put myself in those spaces and really thrive."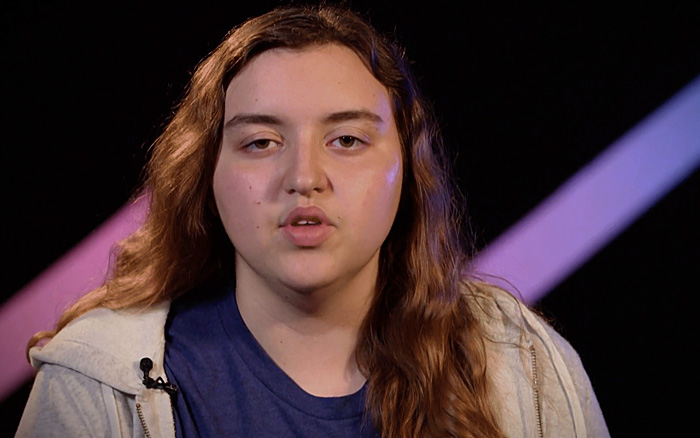 Mackenzie Berry
10th COHORT
Majoring in Creative Writing
Certificate in Afro-American Studies
Louisville, KY
Mackenzie Berry is a writer, poet and filmmaker. She founded "Young Poets of Louisville," a non-profit that gives Louisville teenagers a space to write and perform poetry. In 2018 she produced "The Louisville Lip: MC Muhammad Ali," a documentary that explores Muhammad Ali's influence on hip-hop culture. Berry's also served as a Wisconsin Idea Fellow, using art to address the health effects of incarceration on marginalized populations
"I think art provides a window, and so that's why I think it's very effective. Art is specifically effective for marginalized people to talk to other marginalized people, to engage in healing processes."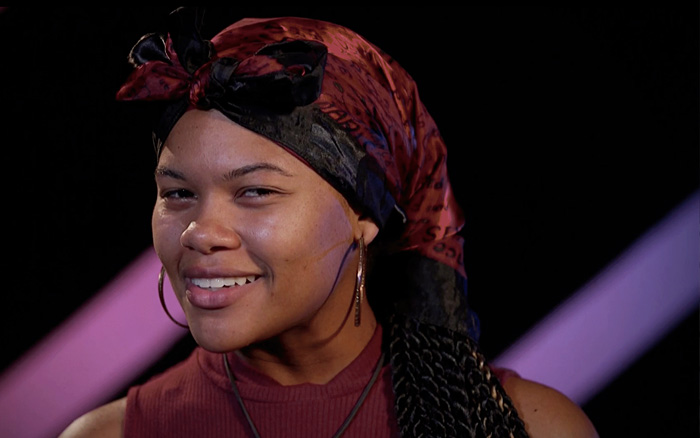 Jamie Dawson
9th COHORT
Majoring in Psychology
and Afro-American studies
Tampa, FL
Jamie Dawson is a spoken word poet, performer and playwright. Her freshman year she organized "Unhood Yourself: The Real UW One Day Exhibition," a multimedia and performance event at the Chazen Museum Of Art in Madison. Its goal was to raise awareness and spark conversation about social injustices on campus.
"It has to be truthful, any art has to be truthful. Honestly, you have to believe in it. That's it."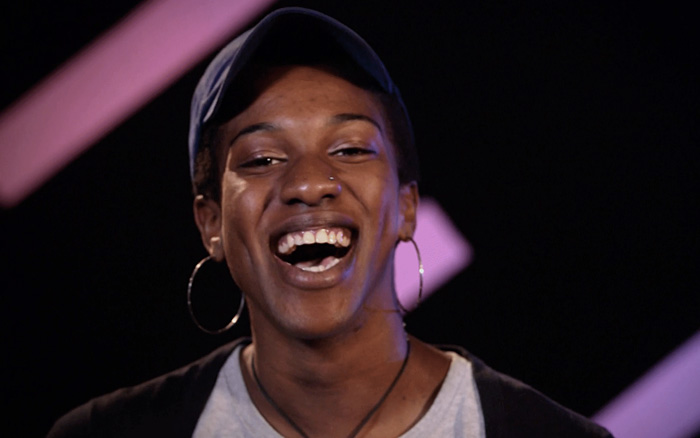 Tiffany Ike
8th COHORT
Majoring in Psychology
and Communication Arts
Houston, TX
Tiffany Ike is a spoken word artist, writer, filmmaker and playwright. She also spent three years as a triple jumper on the UW-Madison track team. In 2017 Ike wrote and directed "Ball & Chain," a play that explores black masculinity through the story of a basketball player. In 2018 she co-directed "Draping," a short film series that examines a variety of topics through the lens of black womanhood.
"My goal is to mix both majors in ways where we can talk about mental health, but communicate that well. Like, through videos and thinking about how people misrepresent a lot of mental health situations."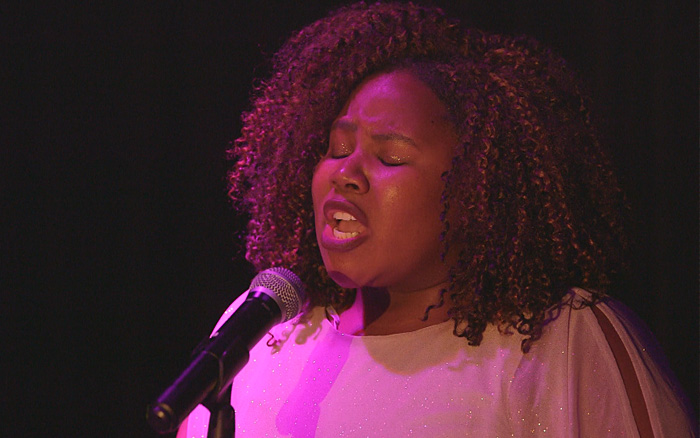 Shasparay Light
11th COHORT
Majoring in Theater
and Education
Austin, TX
Shasparay Light launched a career in performance poetry before she stepped foot on the UW-Madison campus. Now she balances school with touring and performing in poetry competitions around the United States. Her goal is to own a theater one day.
"I'm an entertainer, so any way I can do that and any space I can navigate, I leap to it because I think that's just how I change the world."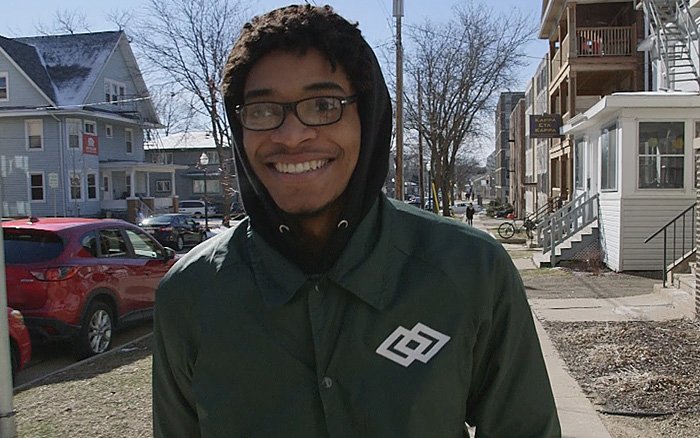 Deshawn McKinney
7th COHORT
BA Creative Writing
Milwaukee, WI
Deshawn McKinney is a poet, writer and activist. While at UW-Madison he received two prestigious scholarships, the Truman Scholarship and Marshall Scholarship. He also served as president of the Wisconsin Union. He is now pursuing a double master's degree from the London School of Economics and Political Science in London, England.
"First Wave is important because it disrupts the status quo. I think that's the base of it. It brings these students and this theory and this art and this action into a space that it doesn't belong."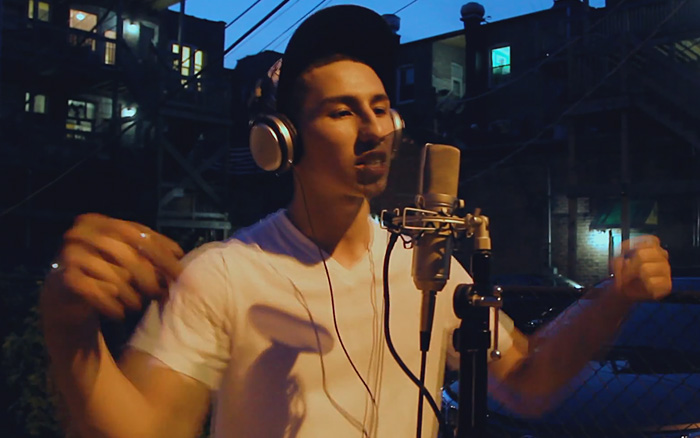 John "Vietnam" Nguyễn
5th COHORT
Chicago, IL
John "Vietnam" Nguyễn was a writer, poet, musician, dancer, community organizer and filmmaker. His budding career was cut short on August 30, 2012, when he passed away while saving a friend from drowning in Madison's Lake Mendota. He is the first Vietnamese-American person to be honored with a street name in Chicago. The 5000 block of Winthrop Avenue where he grew up was named "Honorary John 'Vietnam' Nguyễn Way" in 2014.
"If you can inspire change with music and poetry, you have been a service to your community."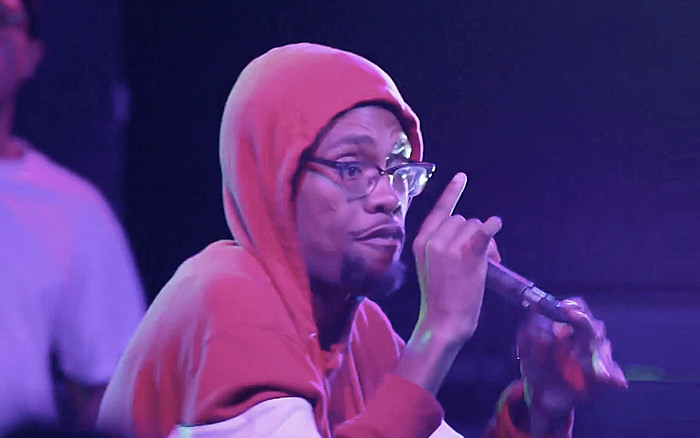 Michael Penn
5th COHORT
BA Journalism Reporting
Prince George's County, MD
Michael Penn, aka CRASHprez, is a rapper, poet, teacher and performer. His work is rooted in the traditions of protest music and remix culture, and has earned him a dedicated following in Madison and other parts of the Midwest. In 2017 he performed for Wisconsin Public Television's 30 Minute Music Hour.
"Activism really, it involves everyone. Like if you can provide a couch to somebody, that's activism. If you can cook food for somebody, that's activism. If you can write policy, that's activism."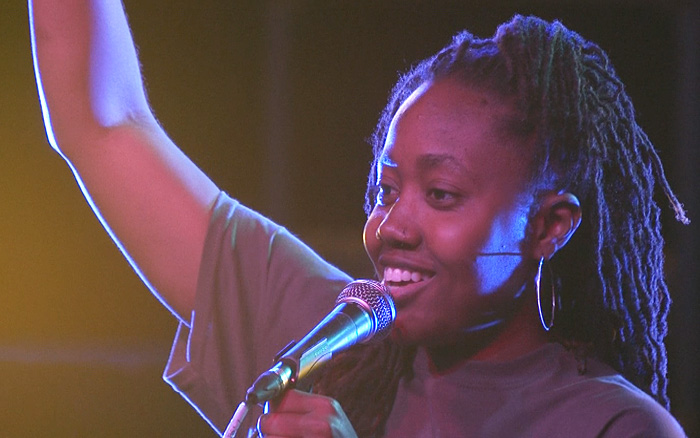 Zhalarina Sanders
5th COHORT
BA in Psychology
MA Counseling Psychology
Tampa, FL
Zhalarina Sanders is a rapper, writer and playwright. In addition to her music career, she also wrote and produced "Rose Gold," a one-woman show that explores black motherhood and mental health. She also founded the JVN Project, a non-profit that seeks to honor the legacy of First Wave student John "Vietnam" Nguyen by using hip-hop as a tool for positive change.
"My dream is to be a performance artist and writer, for forever, and to integrate everything that I've learned and experienced as a student of psychology and a nonprofit organizer into my life on stage. That's the dream."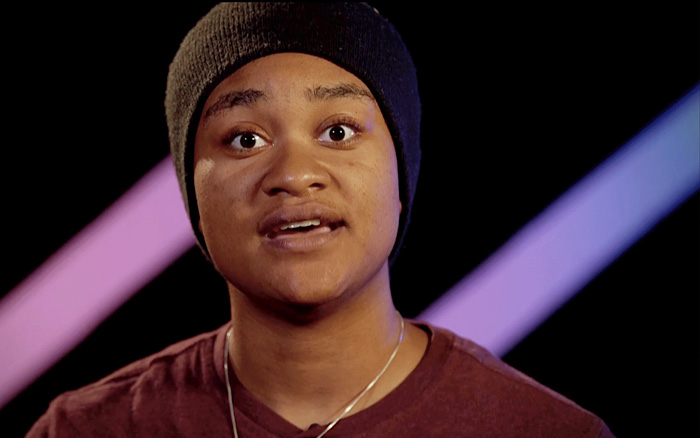 Nia Scott
8th COHORT
Majoring in Art
Tampa, FL
Nia Scott arrived at UW-Madison as a spoken word artist but has turned her attention to filmmaking. Scott is the creator of "[Blank] For Yourself," an online video series that explores black identity in Madison. She also served as a video editor on "The Louisville Lip: MC Muhammad Ali," a documentary produced by fellow First Wave student Mackenzie Berry. It explores Muhammad Ali's influence on hip-hop culture.
"Art is a great medium for expressing yourself, but someone could express themselves that way through math, or someone could express that through their research. It's really about what helps you find yourself."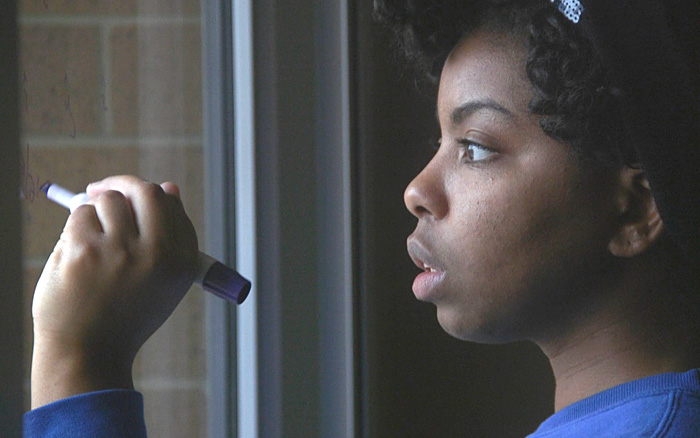 Miona Short
7th COHORT
BA Astronomy-Physics
BA Spanish Literature
Chicago, IL
Miona Short decided at age two that she wanted to be an astronaut, and that sparked a lifelong interest in science. She is believed to be the first African-American woman to earn an astronomy-physics degree from UW-Madison. She says First Wave allowed her to pursue a science degree while continuing her work as a poet, writer and actor. Miona also served two years for Associated Students of Madison, UW-Madison's student government association.
"Where can you maneuver your tongue around your words in order to most affectively get your message across, that's what power is."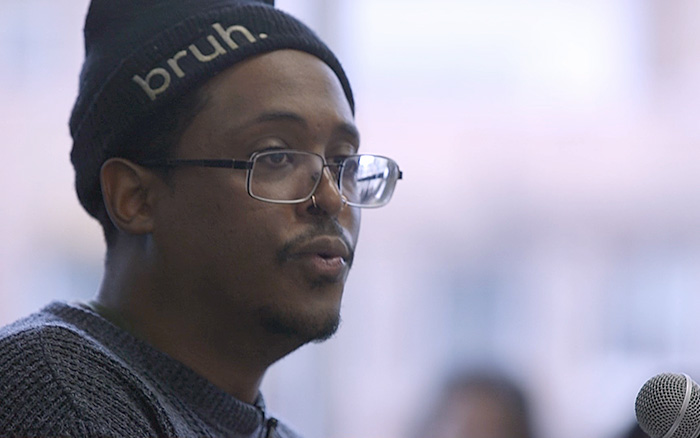 Danez Smith
1st COHORT
BA Creative Writing
St. Paul, MN
Poet Danez Smith was part of the first cohort of First Wave in 2007. Their work has been featured in and on the New York Times, PBS Newshour and the Late Show With Stephen Colbert. Danez has published two award-winning poetry collections, [insert] boy (2014) and Don't Call Us Dead (2017). In 2018, Don't Call Us Dead won the Forward Prize, making them the youngest-ever winner of the prestigious award. Don't Call Us Dead was also a finalist for the 2017 National Book Award, one of the most esteemed literary awards in the United States.
"There would be no National Book Award-nominated Danez Smith without First Wave and the people I met here and how they completely turned my art world upside down."
"Hip-hop necessitates community. It necessitates rigor. It necessitates a political mind frame when it's at its best."
– Danez Smith, 1st Co.
Funding provided in part by:
The DeAtley Family Foundation, Mary Ellyn and Joe Sensenbrenner, The Evjue Foundation, American Family Insurance Dreams Foundation, Wisconsin Arts Board, and Friends of Wisconsin Public Television.