Wisconsin's dry spell sparks concern about Fourth of July firework fires
With the entire state experiencing dry and drought conditions, the risk of wildfire started by errant fireworks — of any size — is heightened and extra caution is urged.
June 30, 2023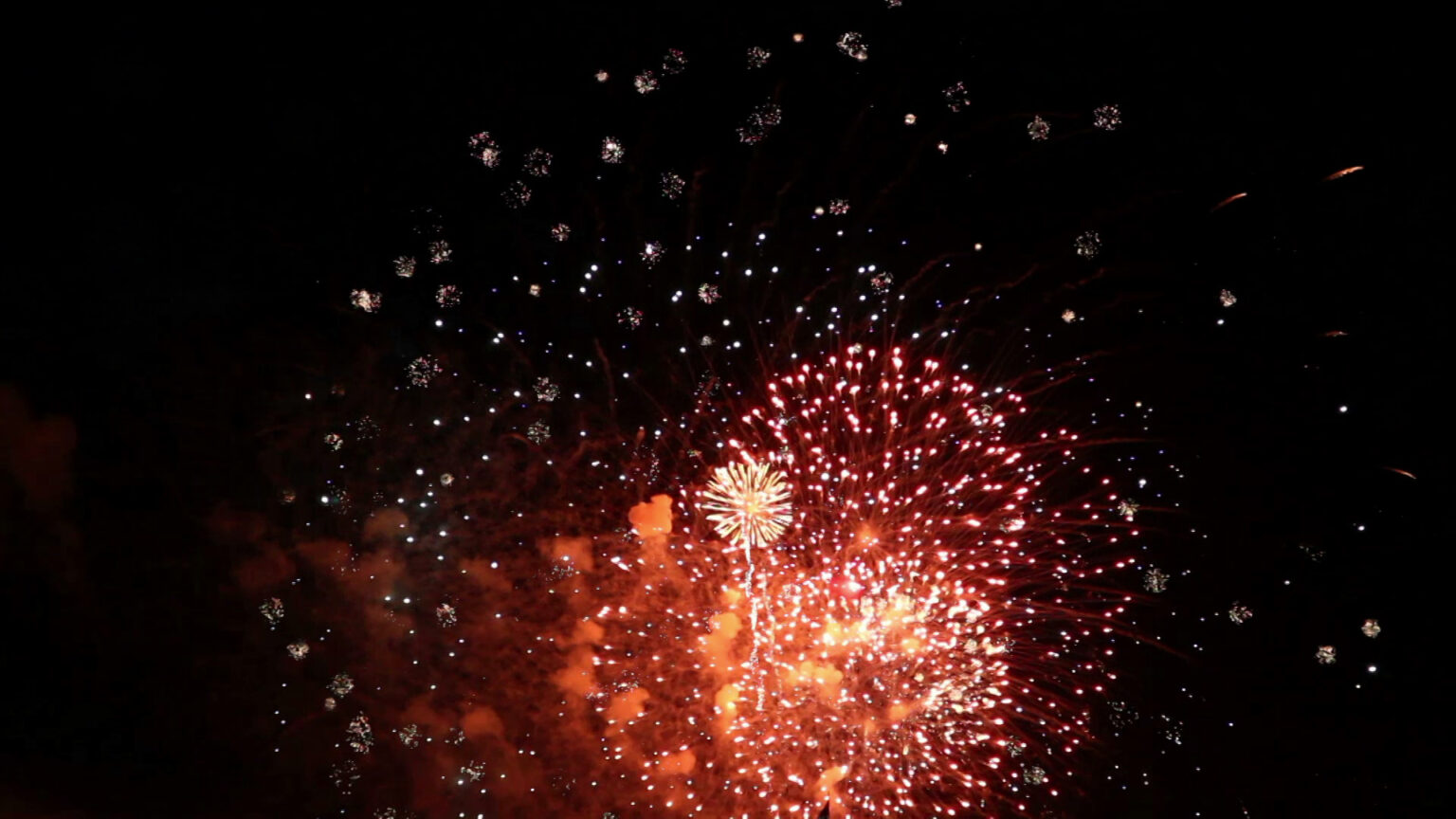 ---
Fireworks on the Fourth of July is a tradition dating back to the first anniversary of the Declaration of Independence. From the Philadelphia harbor, ships launched fireworks into the night sky to salute the 13 colonies on that first Independence Day in 1777.
Since then, these dazzling displays of light, color and sound have captivated and entertained Americans of all ages in small towns and big cities alike as a symbol and celebration of freedom.
But make no mistake: Fireworks are small (and not so small) bursts of fire. They ignite and they explode. Fireworks are a significant fire danger, which is why they're regulated at every level of government.
Given Wisconsin's months-long dry spell – where most of the state is designated as at least "abnormally dry" and a broad swath is in a "severe drought" – the danger of fire caused by July 4th fireworks is higher than normal.
"We typically see fireworks causing some wildfires around the Fourth of July – it's no surprise," said Catherine Koele, a wildfire prevention specialist for the state Department of Natural Resources. "But with it being so dry lately, our concerns are elevated as we head into this holiday weekend."
Koele added that the types of fireworks that usually start wildfires aren't the ones you might expect.
"Folks think it's those big fireworks that cause wildfires, but actually, we see more fires related to sparklers and bottle rockets," she said.
Most of those fires usually ignite for a few recurring reasons.
"People are using them in dry, grassy areas and don't typically have a water source nearby," explained Koele.
With bottle rockets, she added, "they go into the air and anything that goes into the air is difficult to control — sometimes, they go into remote areas and cause a fire that people don't even know is happening."
If a person shooting fireworks starts a wildfire, Koele urged quick action.
"It's really important to dial 911 immediately and get the fire professionals on scene as quickly as possible," she said.
While they haven't been fireworks-related, Koele pointed out that the DNR has tracked more than 40 wildfires over the last week that have damaged almost 20 acres of land.
"These have been very small fires, but it's a lot of activity," she said.
Because of the overly dry conditions around the state, Koele said the DNR is "expecting to go from moderate fire danger to high fire danger" over the weekend before the Fourth of July holiday.
That said, Koele noted that there isn't a burn ban in place anywhere in Wisconsin as of June 30, so fireworks are allowed wherever they are legally permitted.
An easy way to determine if fireworks are legal or permitted is how big they are and what they do.
"If it goes up or blows up, you need a permit," said Jessica Kastner, owner of Kastner Pyrotechnics, a wholesale fireworks supplier for retailers and pyrotechnic companies that put on large fireworks displays for communities around the state.
Getting a permit can vary greatly depending on local municipalities.
"In some small towns, it's a really easy process where you go into the village office and it's just a little form that you fill out," explained Kastner. "In other communities, they might have other requirements, like showing you have a certain level of insurance."
"Pretty much anything with a fuse is not allowed" in bigger municipalities, she added. "Sparklers are okay and throw snaps are okay and those little pull-string confetti poppers are okay, but that's about it."
With professional grade fireworks, like those used for large community shows, much more than a local municipal permit is required – the federal Bureau of Alcohol, Tobacco, Firearms and Explosives plays a role.
"There is a license that you need to get from the ATF," said Kastner. "Folks apply for that and they will need go through a background check, get fingerprinted and have a passport photo submitted, pay the fee, and then, an ATF agent will actually come out and do an in-person interview with them to go over their intentions and make sure they understand all the rules and regulations regarding storage and usage of explosives."
That process is not uncommon, she added.
"We do sell a fair bit of our display fireworks to private individuals who have gone through the process with the ATF," Kastner explained. "These are folks who really love putting on a show for their friends and family and they want to make it bigger and bigger and bigger, so they decide to get their license."
No matter the level of love for fireworks, both Kastner and Koele agree that safety, planning and caution – especially during very dry times – are a must.
"You really have no business shooting off aerial stuff in a neighborhood – you don't want anything landing on your neighbor's roof," warned Kastner.
Koele advised that it's important for anybody planning on using fireworks to not only consider which ones but also where they are when setting them off.
"We recommend doing them on concrete or gravel," she urged, "and please avoid those dry, grassy areas."
---
Recent Here & Now
//php dynamic_sidebar( 'news-sidebar-2' ); ?>