Wisconsin's COVID Condition: Variants Fuel Rise in Cases, Hospitalizations as Half of State Remains Unvaccinated
State health officials pushed vaccines for eligible kids before school starts and expressed concern about the massive crowds that gathered to celebrate the Milwaukee Bucks' championship amid rapid spread of the Delta variant.
By Will Cushman
July 23, 2021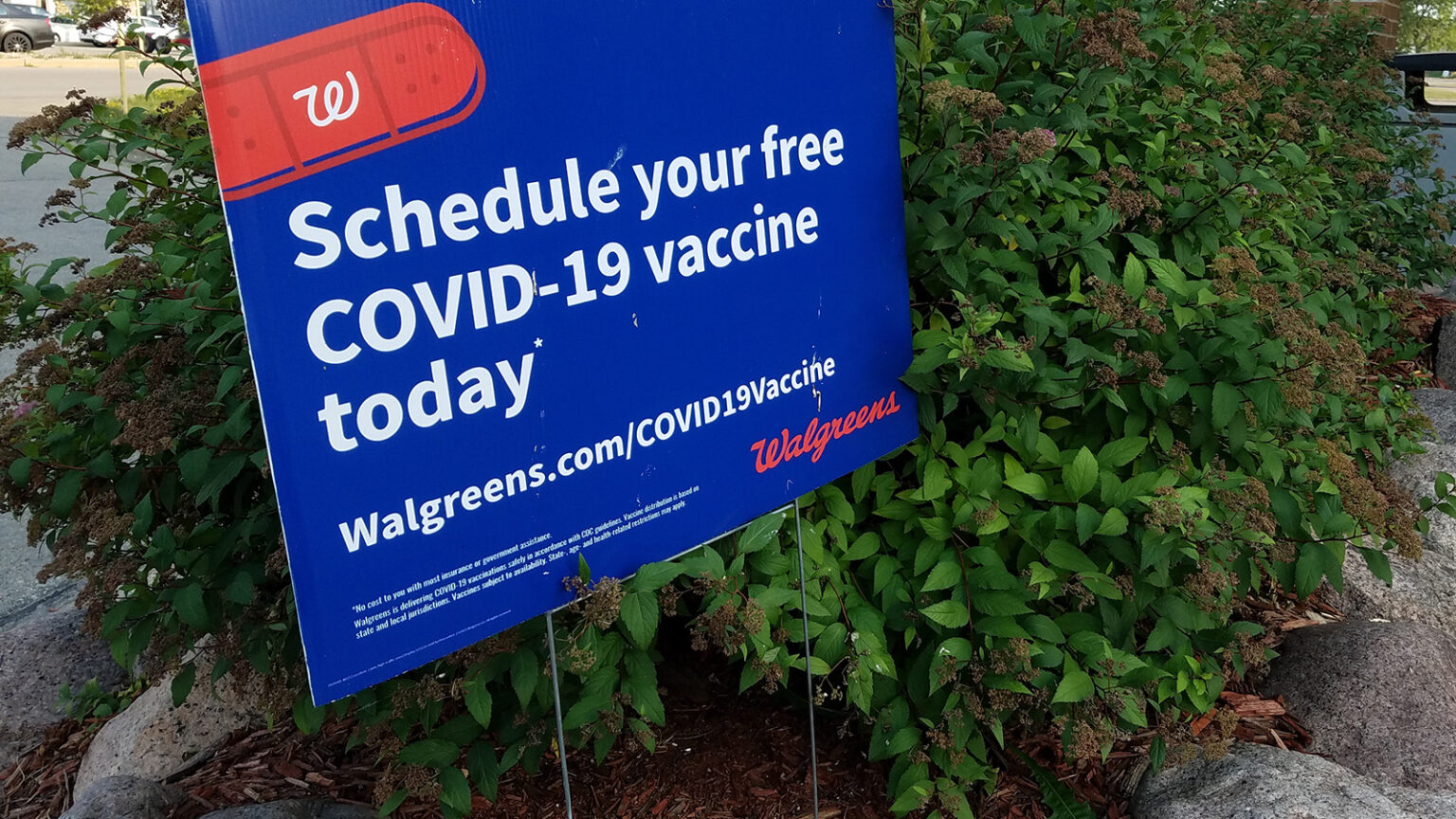 ---
Following a yearlong delay, the 2020 Summer Olympics kicked off in Tokyo on July 23, 2021 with a subdued opening ceremony as rising COVID-19 case counts prompted Japanese authorities to forbid spectators.
Just hours before on the other side of the globe, tens of thousands of revelers poured into downtown Milwaukee to celebrate the city's NBA franchise, which had just claimed its first championship title in 50 years. Gov. Tony Evers and other state and local leaders joined a parade and other festivities that followed huge indoor and outdoor gatherings in and around the Milwaukee Bucks' home arena earlier in the week.
Japan's COVID-19 vaccination drive lags well behind Wisconsin's. Only about 8% of the nation's population was fully vaccinated at the start of the Olympic games, compared to about 49% of Wisconsinites. But with highly contagious variants causing new COVID-19 cases and hospitalizations to rise once again across the state, nearly half of Wisconsin residents have yet to receive even a first dose of vaccine, including more than 450,000 residents of Milwaukee County alone.
Amid this backdrop, the scenes this week of jubilant — and almost entirely maskless — crowds thronging Milwaukee's Deer District prompted anxiety among state health officials.
"We are concerned," said Julie Willems Van Dijk, deputy secretary of the Wisconsin Department of Health Services, when asked about the revelry surrounding the Bucks' big win during a July 22 press briefing.
"I anticipate we'll see additional cases as a result of those gatherings," she said. "If we want to continue to have those kinds of gatherings without … increased cases, we need to all get vaccinated. And if you're not vaccinated, wear a mask."
Only a few weeks after hitting pandemic low-points in Wisconsin, several key COVID-19 metrics reflect a new late-summer reality: Spread of the highly contagious Delta variant is driving a substantial rise in new cases and hospitalizations. New illnesses are almost exclusively occurring among those who have not been vaccinated, while events like the Bucks celebrations indicate many unvaccinated individuals aren't heeding state and federal guidance around the use of masks.
Statewide, the 7-day average for new cases stood at 243 on July 22, about four times higher than the average reported for July 5. Across Wisconsin, 151 people were hospitalized due to COVID-19 on July 22, more than twice as many as two weeks prior. Meanwhile, test positivity rose to 3%, more than four times higher than the metric's low point set in late June.
The situation is spurring health officials to once again implore Wisconsinites who haven't yet to get vaccinated for COVID-19.
"We need to double down on our [vaccination] effort," said Willems Van Dijk.
Vaccine administration in Wisconsin has slowed to a trickle in recent weeks. The 7-day average for daily doses administered barely topped 5,000 on July 21. That's about half the daily number of shots administered a month before, and less than a tenth of the daily number of doses given out throughout most of April.
Unlike in the spring, when demand far outstripped vaccine supply, the slowdown comes as free shots are easily available at doctor offices, emergency rooms, pharmacies, grocery stores, workplaces, sporting events and a number of other venues. And yet millions of unvaccinated Wisconsinites eligible for the vaccines still aren't getting them. As the summer wears on, vaccination efforts are increasingly centered on buoying this sagging demand.
Willems Van Dijk blamed wrong and misleading information about COVID-19 vaccines permeating social media for contributing to the large number of Wisconsinites continuing to eschew them. In an echo of President Joe Biden's blunt assessment that social media companies allowing the spread of vaccine misinformation are "killing people," Willems Van Dijk asserted that the online platforms are partly responsible for new cases of serious disease that require hospitalization.
"Nearly all of these [recent] patients could have avoided this fate if they had been vaccinated," Willems Van Dijk said. "So why didn't they? Many of them received incorrect information about vaccines via social media or [from] friends or family members who were also informed by errant sources."
COVID-19 hospitalizations have been on the rise across Wisconsin for much of July after falling for months. Dr. Ryan Westergaard, state epidemiologist for communicable diseases, said he's particularly concerned about hospitalization trends in southeast Wisconsin and the Fox Valley region.
Westergaard noted that the vast majority of patients requiring care are unvaccinated. Between January and July 2021, he said only 1.6% of all confirmed and probable cases of COVID-19 reported in Wisconsin were among fully vaccinated people, commonly known as breakthrough infections. Many of the 2,390 breakthrough infections reported in Wisconsin during the first half of the year were asymptomatic and only caught via routine testing, Westergaard added.
A chief concern about the rise of new variants is an eventual possibility that available vaccines may not provide adequate protection against severe disease. Westergaard said evidence indicates all three vaccines available in the United States remain strongly protective against serious symptoms caused by the variants currently circulating, including Delta.
"That's really the simplest reason why we recommend vaccination at this point," he said.
Willems Van Dijk expressed special urgency about the need to vaccinate teens and college students before the next school year begins. Fewer than a third of the state's 12-to-15 year olds had received at least one dose of vaccine by July 22. Rates among older adolescents and young adults were higher but still failed to reach 50%.
Only the Pfizer vaccine is approved for younger adolescents, and given the Pfizer regimen's five-week delay between first shot and full immunity, students should get their shots before the end of July in order to be fully immune before August and September start dates, Willems Van Dijk said.
Children younger than 12 remain ineligible for vaccination, and the Centers for Disease Control and Prevention recommends masks for them and other unvaccinated individuals for in-person instruction. Willems Van Dijk said it would be up to local school districts to decide whether or not to heed the CDC's masking guidance.
The Madison Metropolitan School District announced on July 22 that all students and staff in the state's second largest district would be required to wear masks at the outset of the new school year, regardless of vaccination status. The rule reflects new advice from the American Academy of Pediatrics on masking in schools that's more cautious than the CDC's guidance. Few other districts in the state have publicly shared plans around masking in the new school year.
Meanwhile, masking will be required for unvaccinated students, faculty and staff at the University of Wisconsin-Madison this fall. However, UW-Madison is not requiring proof of vaccination status, making enforcement of the masking rule essentially impossible. The situation has prompted rising concern among some employees as campus leaders plan for a fall semester of in-person instruction.
University officials have countered with survey results indicating that more than 90% of prospective dorm residents intend to be vaccinated by the start of classes in September.
The state health department is assisting with vaccine outreach at University of Wisconsin System campuses, according to Willems Van Dijk. Meanwhile, several private institutions in the state, including Beloit College, St. Lawrence University in Appleton and Marquette University in Milwaukee, are requiring students to be vaccinated.
"To control the spread, we will need our population of university students to be highly vaccinated," Willems Van Dijk said.
---
Recent Here & Now
//php dynamic_sidebar( 'news-sidebar-2' ); ?>