Wisconsin's Covid Condition: The Delta Variant Looms for Unvaccinated People
A more contagious coronavirus strain is rapidly spreading in the U.S., primarily among people who haven't gotten a COVID-19 vaccine, which still includes nearly half of Wisconsinites.
By Will Cushman
July 9, 2021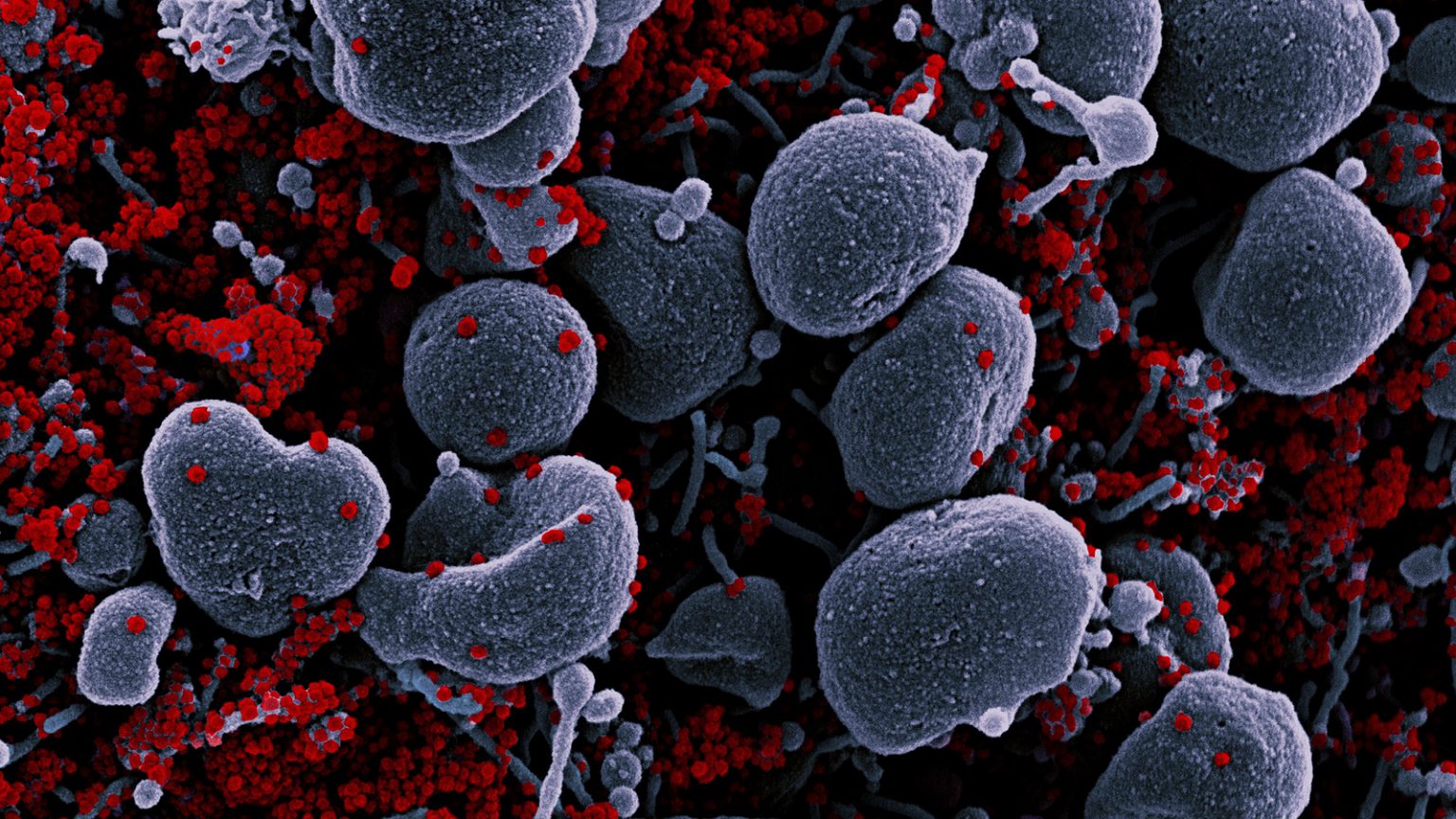 ---
Even as COVID-19 numbers in Wisconsin hit pandemic lows at the onset of summer, new cases are once again on the rise as variant-fueled outbreaks elsewhere offer a warning sign to the nearly half of the state's residents who remain unvaccinated.
The Delta variant is of particular concern. Also labeled B.1.617.2, this more contagious coronavirus strain is responsible for case spikes around the world, including the United States, where it had become the dominant strain in circulation by July 2021.
In scenes reminiscent of 2020, hospitals in southwest Missouri, where the Delta variant is driving nearly all new infections, are struggling with an influx of COVID-19 patients. The vaccination rate in Missouri is among the lowest in the nation — 45.5% of state residents had received at least one dose as of July 9, according to the Centers for Disease Control and Prevention.
In Wisconsin, a little more than half of its residents have received at least one dose of vaccine as of July 9. Local vaccination rates continue to vary considerably, from a high of 69.2% in Dane County to 27.4% in Taylor County.
After falling for months, new confirmed COVID-19 cases in Wisconsin are on the rise. The state's 7-day average for new daily cases stood at 91 on July 8, an increase of nearly one-third from a pandemic low of 69 set on June 21.
While surveillance of variants remains limited in Wisconsin — the state reported only 58 additional virus samples analyzed in the first week of July — representing about 10% of the week's new cases. A small but growing number of new cases in the state have been confirmed as being the Delta variant. As of July 8, the Wisconsin Department of Health Services reported 83 cases tied to Delta, up slightly from 71 the previous week, even as the Alpha variant (also labeled B.1.1.7) continued to be the dominant strain around the state.
Elizabeth Goodsitt, a spokesperson for the state health department, indicated in a July 9 email that labs in the state, led by the Wisconsin State Laboratory of Hygiene, are continuing to work on increasing the number of virus specimens sequenced. Goodsitt noted the genomes of roughly 20-30% of positive specimens can't be sequenced because they don't contain enough genetic material.
The Delta variant's rapid spread in other states, and the specter of future variants, is prompting a renewed push to get vaccines in arms.
"Please get vaccinated. Do it now, and make sure your friends and family members get vaccinated too," said Julie Willems Van Dijk, deputy secretary for the state health department, during a July 9 press briefing.
Willems Van Dijk said evidence indicates people who previously had COVID-19 are getting sick after contracting the Delta variant, demonstrating the need for vaccination even among those who previously tested positive.
On the same day, the state health department unveiled maps displaying vaccination rates around Wisconsin at the census tract and zip code levels, as well as by municipality and school district. The maps show wide swaths of rural Wisconsin and portions of multiple cities — including Milwaukee, Racine and Beloit — where vaccination rates remain below 40%.
Willems Van Dijk highlighted the ongoing risk for serious disease and death among unvaccinated individuals, especially for those who live in communities with low vaccination rates.
"Every COVID-19 death is now a preventable death. Every COVID-19 hospitalization is now preventable," she said. "We prevent these hospitalizations and deaths by getting vaccinated."
The manufacturers of one of three vaccines available in the U.S., Pfizer and BioNTech, announced July 8 their development of a vaccine aimed specifically at the Delta variant. Still, studies from around the world provide evidence that the Pfizer vaccine, along with others produced by Moderna and Johnson & Johnson, remains highly effective at preventing severe disease even if they are to some degree less effective at preventing infection from variants like Delta.
"The really good news is that if you have gotten your vaccine, you're not going to be sick with the Delta virus," said David O'Connor, a professor of pathology and laboratory medicine at the University of Wisconsin-Madison, in the July 7 edition of Here & Now's Noon Wednesday.
Additionally, studies out of Israel, the United Kingdom and elsewhere demonstrate that vaccination provides significant protection from COVID-19 infection in the first place, so long as the two-dose regimens of the Pfizer and Moderna vaccines are completed.
"Most of the people who are getting sick with the Delta variant, and indeed with covid generally, in the United States are people who are not vaccinated," said Thomas Friedrich, a professor of pathobiological sciences at UW-Madison, also during the July 7 episode of Noon Wednesday.
Friedrich pointed out, however, studies suggesting that one dose of the Pfizer or Moderna vaccines does not provide adequate protection against the Delta variant.
O'Connor added that places with high vaccination rates, such as Dane County where two-thirds of residents have completed their vaccine series, have likely achieved a level of immunity that a return to policies like masking requirements and limits on public gatherings are not necessary, at least for the time being.
"We just need to be very watchful," O'Connor said, likening the present situation to being on a Florida beach in the days before a hurricane makes landfall.
"Right now, the sun is out, the waves are great. Enjoy your time on the sand," he said. But "there might be a storm well off to sea that we need to be worried about in the future."
---
Recent Here & Now
//php dynamic_sidebar( 'news-sidebar-2' ); ?>