Wisconsin's Covid Condition: Vaccinations Begin for Younger Kids
State health officials hope rolling out the first pediatric COVID-19 vaccine will provide another boost to ending the pandemic as the Delta wave threatens to start growing again.
November 5, 2021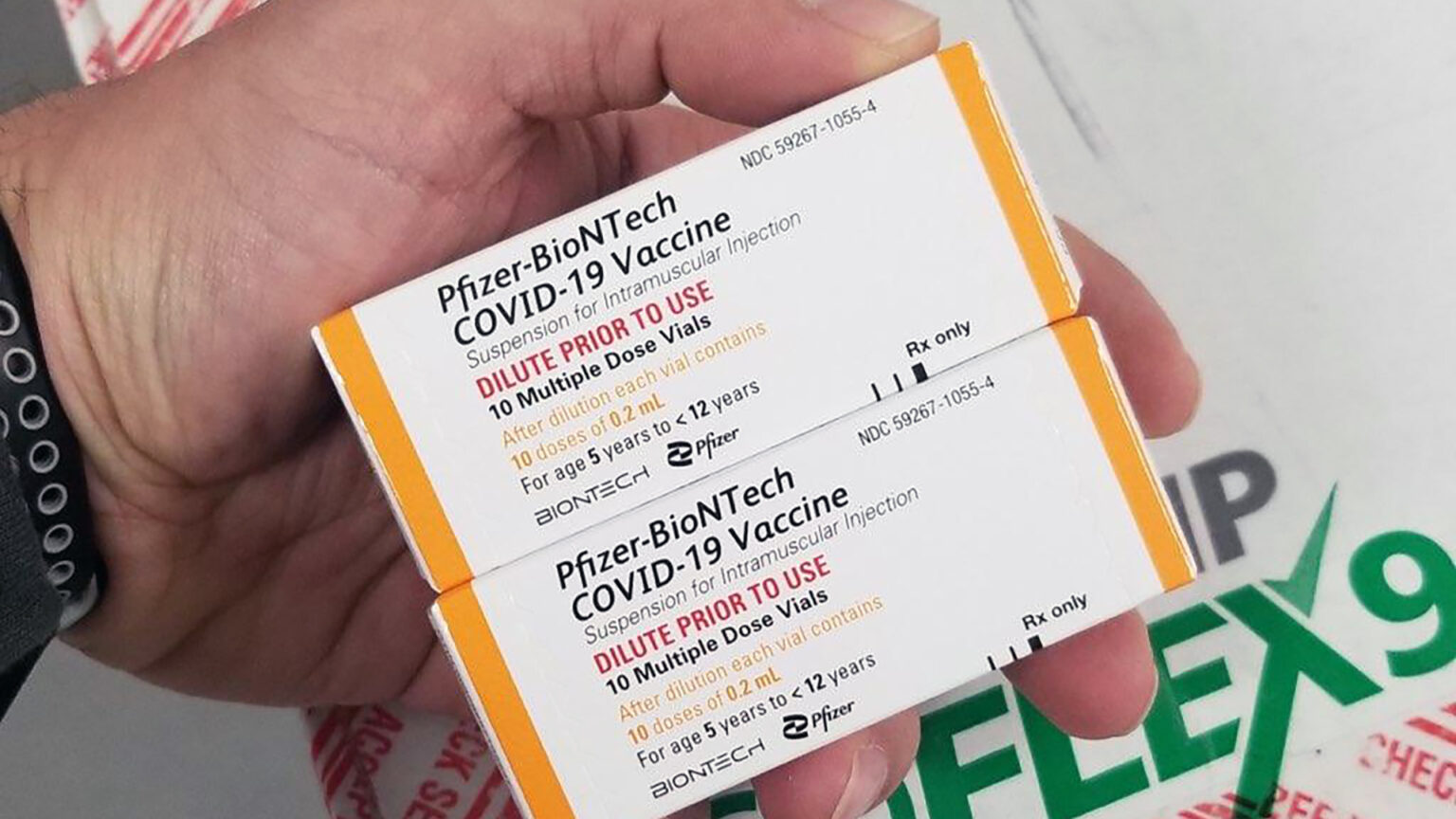 ---
With younger school-age children in the United States eligible to be vaccinated against COVID-19, health officials in Wisconsin are urging parents to book appointments for their kids as soon as they can.
The vaccine will help protect children from rare but potentially serious consequences of a covid infection, and they could help blunt the spread of the Delta variant, which is showing signs of rebounding in the state as new cases and hospital admissions climb once again. Here's the status of the COVID-19 pandemic in Wisconsin.
Cases, hospitalizations on the rise — again
New daily COVID-19 cases confirmed across Wisconsin ticked up over Halloween weekend and the first few days of November, marking yet another turn in the pandemic's slow and halting decline since its latest 2021 peak in late September. Covid-related hospitalizations also rose over the same period, while deaths have hovered around a dozen newly reported each day.
After falling to its lowest level in nearly seven weeks, the 7-day average for new daily cases grew to more than 2,000 on Nov. 4, according to the Wisconsin Department of Health Services. That growth wipes out the modest progress the state had seen in slowing rates of transmission over the latter half of October.
Several counties across northern Wisconsin continue to see the most new cases per capita. The state health department classified transmission between Oct. 20 and Nov. 2 as "critically high" in Marinette, Polk, Price and Sawyer counties, with cases growing by one-fourth in Polk County over the period, the fastest growth in new cases across the state.
At the same time, case activity was generally lower across the state at the beginning of November than a month earlier. In early October, there were 17 counties, representing nearly all parts of the state, seeing "critically high" rates of transmission.
"We have seen a few favorable changes" since then, said Dr. Ryan Westergaard, state epidemiologist for communicable diseases, during a Nov. 3 media briefing.
"But our goal is for all Wisconsin counties to have low disease activity," Westergaard added, noting that transmission remains "very high" statewide, and "high" even in counties where it has slowed the most in recent weeks, including Milwaukee, Dane and Rock counties.
Covid-related hospitalizations have also climbed slightly statewide since the end of October, when a relatively sustained decline that had lasted for about two weeks first reversed. However, the number of patients receiving intensive care has continued to fall. According to the Wisconsin Hospital Association, there were 947 people receiving inpatient care for covid on Nov. 5, including 252 in ICUs.
The statewide trend in hospitalizations is largely driven by growing hospital admissions in southeast Wisconsin since late October, after falling there for weeks. Hospitalizations have remained relatively flat at high levels or fallen slightly in most other parts of the state.
In terms of vaccinations, just over 55% of Wisconsinites, including nearly two-thirds of adults, were fully vaccinated as of Nov. 4. With a daily average of only 4,000-5,000 shots administered in recent weeks, differences in vaccination rates by location, age, race and sex have persisted.
Younger children start getting vaccinated
State health officials expressed guarded optimism for what the pandemic's second winter might bring as about 500,000 Wisconsin children ages 5-11 — making up more than 8% of the state population — can start getting vaccinated. Wisconsin received about 170,000 doses of the vaccine in its initial allocation, according to Stephanie Schauer, director of the state health department's immunization program.
Vaccinators around Wisconsin began administering Pfizer's pediatric COVID-19 vaccine on Nov. 4, immediately after the Centers for Disease Control and Prevention outlined its guidance for when and how to give the two shots required to complete the series. The vaccine's dosage is one-third that of Pifzer's adult covid vaccine. While many children can receive the vaccine at their pediatrician's office, parents can also find and book appointments at www.vaccines.gov.
The CDC's issuing of its guidance for vaccinators was the final hurdle to clear before shots could begin going into children's arms. It followed a multi-step regulatory process during which expert advisors to the CDC and the U.S. Food and Drug Administration, along with government scientists, reviewed data from Pfizer's clinical trial of the vaccine. The trial enrolled a couple thousand children in the age group, and its results showed the vaccine prevented more than 90% of symptomatic infections with minimal side effects.
Health officials in Wisconsin agreed with their federal counterparts that the evidence clearly shows the vaccine is safe and effective and would be an important tool for keeping schools open and safely returning to more pre-pandemic routines.
"The benefit to our state [and] for our families of getting as many people vaccinated, including children, is profound," said state epidemiologist Dr. Ryan Westergaard in the Nov. 3 briefing. "The risks of the vaccines have been well-studied and are very, very small."
Westergaard acknowledged that inoculating a sizable share of children in the age group might be a challenge given public polling that shows only about one-third of parents planned to book vaccination appointments for their kids "right away" following the vaccine's approval.
"It's OK to have questions and to be hesitant, and not all parents are going to get their kids vaccinated right away," Westergaard said. "But our hope is that they all get vaccinated eventually and hopefully soon."
Westergaard said he believed a lack of motivation on the part of many parents is based on misperceptions about the risks of covid among children. He noted that while the risk of severe covid for children is "much, much lower than among older or elderly patients, it's not zero."
About as many American children in the 5-11 age group are known to have died from covid as die from influenza during a "bad" flu season, Westergaard added. As of Nov. 3, there are 576 confirmed covid deaths among children younger than 18 in 2020-21, a figure comparable to the number of pediatric deaths related to influenza in the 2017-18 season, the worst in five years, when 188 were reported but CDC estimates put the total around 600.
Westergaard also pointed to the risk of serious complications following a covid infection in some children, during which their youthful, robust immune systems overreact and attack their own organs. Known as multisystem inflammatory syndrome in children, the condition has struck more than 100 children in Wisconsin who required hospitalization, according to Westergaard.
"We shouldn't trivialize how dangerous COVID-19 can be for children," he said.
Another benefit of vaccinating younger children is reducing the risk of the virus spreading to older people who are more at-risk for serious disease, Westergaard said.
"The science is very clear that immunizing younger children both to … shield against severe disease in children and to stop the spread of COVID-19 overall to reduce the burden on our population are very important goals," he said.
---
Recent Here & Now
//php dynamic_sidebar( 'news-sidebar-2' ); ?>