Wisconsin's Covid Condition: Antiviral use low as another omicron wave builds
Health officials urge more people to seek out therapeutics after COVID-19 infection, particularly as multiple subvariants lead to the highest reports of new cases and hospitalizations in several months.
May 19, 2022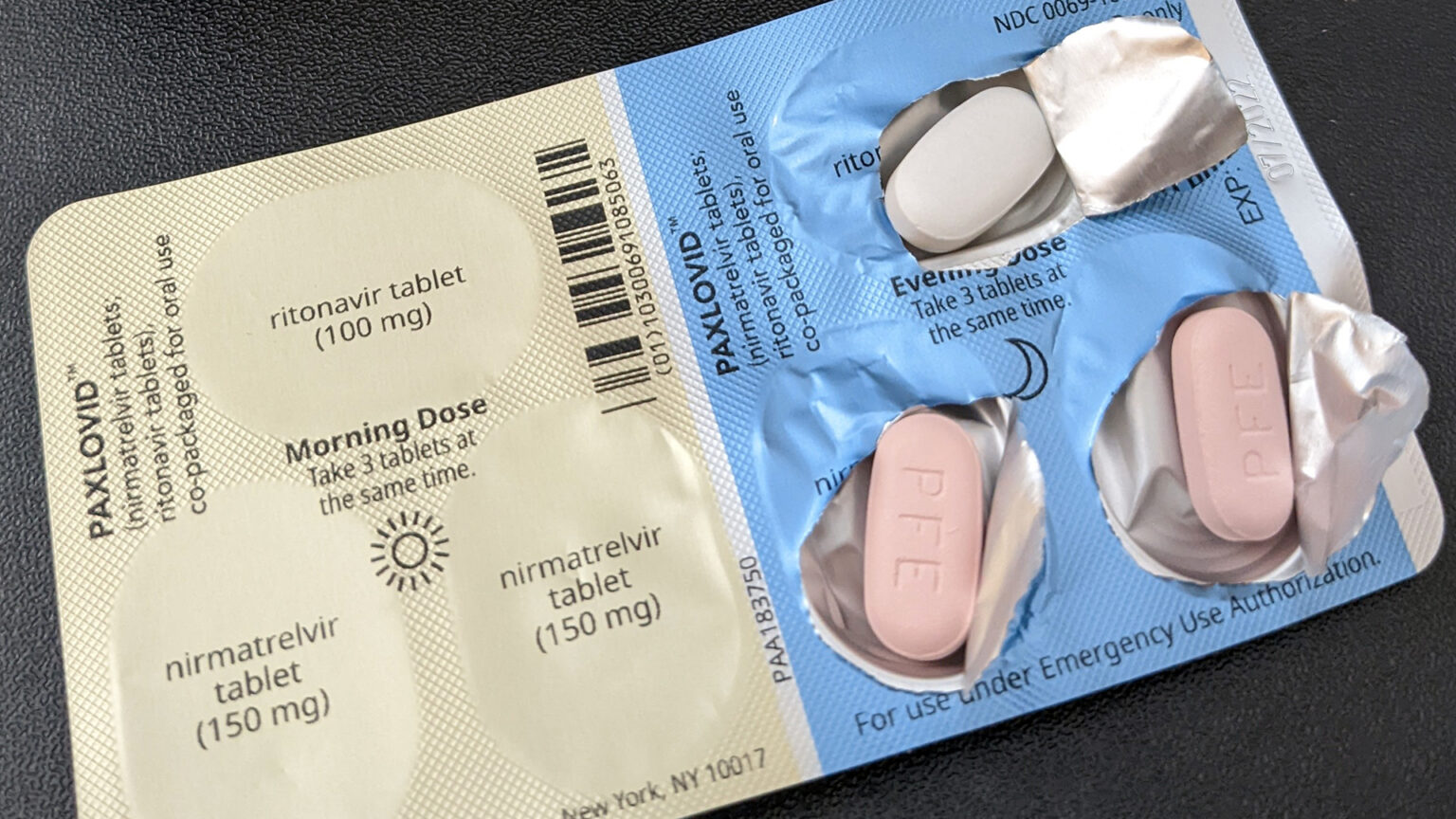 ---
State health officials are urging people in multiple regions of Wisconsin to mask up in workplaces, grocery stores, and other indoor public spaces as new COVID-19 cases climb to their highest level in three months. Hospitalizations have climbed to their highest point in over two months, meanwhile, and new deaths from the virus remain low.
The mask advisories come as health officials strike an optimistic tone about the pandemic's trajectory so long as Wisconsinites continue to take action in response, including staying up to date on their vaccinations and taking antivirals should they become infected and need them. Here's the status of the COVID-19 pandemic in Wisconsin.
An Omicron subvariant surge
Multiple Omicron subvariants are behind a renewed spread of COVID-19 since late March. The state's 7-day average for new confirmed cases stood at 2,033 for May 18, according to the Wisconsin Department of Health Services. That's an increase of about 50% from two weeks earlier. Still, that figure represents an undercount as greater access to at-home tests means more positive results are going unreported to public health authorities than earlier in the pandemic.
A combination of growing transmission and dwindling health care capacity in seven Wisconsin counties prompted the Centers for Disease Control and Prevention to elevate their COVID-19 community level to "high" on May 12. These counties are in three areas: Kenosha and Racine counties in the state's southeastern corner, Barron and Rusk counties to the northwest, and La Crosse, Monroe and Vernon counties in west-central Wisconsin.
On May 16, the state health department urged residents in these counties to wear masks in indoor public settings, regardless of their vaccination status. The recommendations are aimed at reducing pressure on local health care systems. The number of patients hospitalized with COVID-19 has been rising since late April, both statewide and in every health care readiness region, according to the Wisconsin Hospital Association.
There were 355 people hospitalized with COVID-19 across the state on May 18. That's an increase of about one-third from two weeks prior, with daily hospitalizations hovering around their highest point since early March. At the same time, though, the number receiving intensive care remained essentially unchanged at 45 patients, a trend that has sustained since early March.
Dr. Ryan Westergaard, state epidemiologist for communicable diseases, said during a May 16 media briefing that the local masking recommendations are intended to help avert straining the state's health care systems yet again only a few months after the peak of the original Omicron surge resulted in more than 2,200 daily hospitalizations in mid-January. At the same time, Westergaard expressed optimism that this latest rise in hospitalizations would peak at a lower level.
"Things are going in the wrong direction, but … it is mild to moderate," Westergaard said. "We're not seeing large surges that put us at risk of people not getting the highest quality level of care that they're entitled to and accustomed to receiving."
While the state health department's mask advisories apply only to counties with high COVID-19 community levels as determined by the CDC, federal health officials struck a more cautious tone during a May 18 press briefing. They warned that infections, already surging in the northeast and upper Midwest, are on track to rise once again nationwide.
CDC director Rochelle Walensky urged residents in counties with high or medium community levels to begin masking again in indoor public places. As of May 12, that comprises 45 counties in Wisconsin, including nearly all of the state's major population centers: the entire Milwaukee metro area, as well as Dane, Brown, Rock, Marathon and Eau Claire counties.
A suite of preventive tools
The spring 2022 wave of COVID-19 infections could potentially place less strain on Wisconsin's hospitals and health care workers, according to Dr. Ryan Westergaard.
Westergaard stressed that the combined impacts of several effective measures make it feasible to preserve the state's health care capacity. Together, he said, masking, vaccinations, testing and antiviral medications can cut the risk of severe disease.
"We should be less concerned about severe disease because we have these resources," Westergaard said during the May 16 briefing. "And so I think that we should no longer feel potentially as frightened as we did in the past. We should feel empowered that if and when we get exposed to the virus, there are things we can do to keep ourselves safe."
State data show that a majority of Wisconsinites are not up to date on their vaccinations. More than one-third of state residents remained completely unvaccinated as of May 18 — about the same proportion of those who have received a booster shot. On a local level, even in counties with the highest percentage of residents up to date on their vaccinations — Bayfield, Dane, Door and Menonimee — fewer than half the population had received a booster dose.
Most age groups are already eligible for a booster shot. The U.S. Food & Drug Administration authorized boosters for children ages 5 to 11 on May 17, which a CDC panel approved on May 19.
Meanwhile, a large share of the state's allocation of the antiviral drugs Paxlovid and Lagevrio, also called molnupiravir, have gone unused. As of May 11, about 23% of the state's 21,760 doses of Paxlovid had been dispensed to patients, while about 6% of its allocation of 24,704 Lagevrio doses were dispensed, according to data from the state health department.
While the antivirals have been shown to be highly effective at reducing the risk of severe disease, they must be taken within a few days of the onset of symptoms and are being reserved for patients over 65 and others with medical conditions that put them at risk of severe symptoms.
Westergaard said the state health department wants to ensure the antivirals aren't going unused simply because health care providers or patients aren't aware of their availability. Pharmacies throughout the state are stocked with at least one COVID-19 antiviral.
"We want everyone to understand that the new normal for COVID-19 is that if you're at high risk and you test positive, you should get an antiviral medication," Westergaard said.
Receiving a COVID-19 antiviral like Paxlovid requires access to rapid test results and a prompt diagnosis. On May 17, the Biden administration announced that all American households could now order another eight free at-home rapid tests, as it urged Congress to provide additional funding to help gird the nation against the potential for surges in the fall and winter.
---
Recent Here & Now
//php dynamic_sidebar( 'news-sidebar-2' ); ?>