Wisconsin's Covid Condition: Omicron eruption pushes hospitals to their limits
Local groups and the state are mobilizing to provide emergency relief to struggling care facilities and individuals as the latest variant spreads like wildfire, pushing the 7-day average above the ten-thousand mark for the first time.
January 14, 2022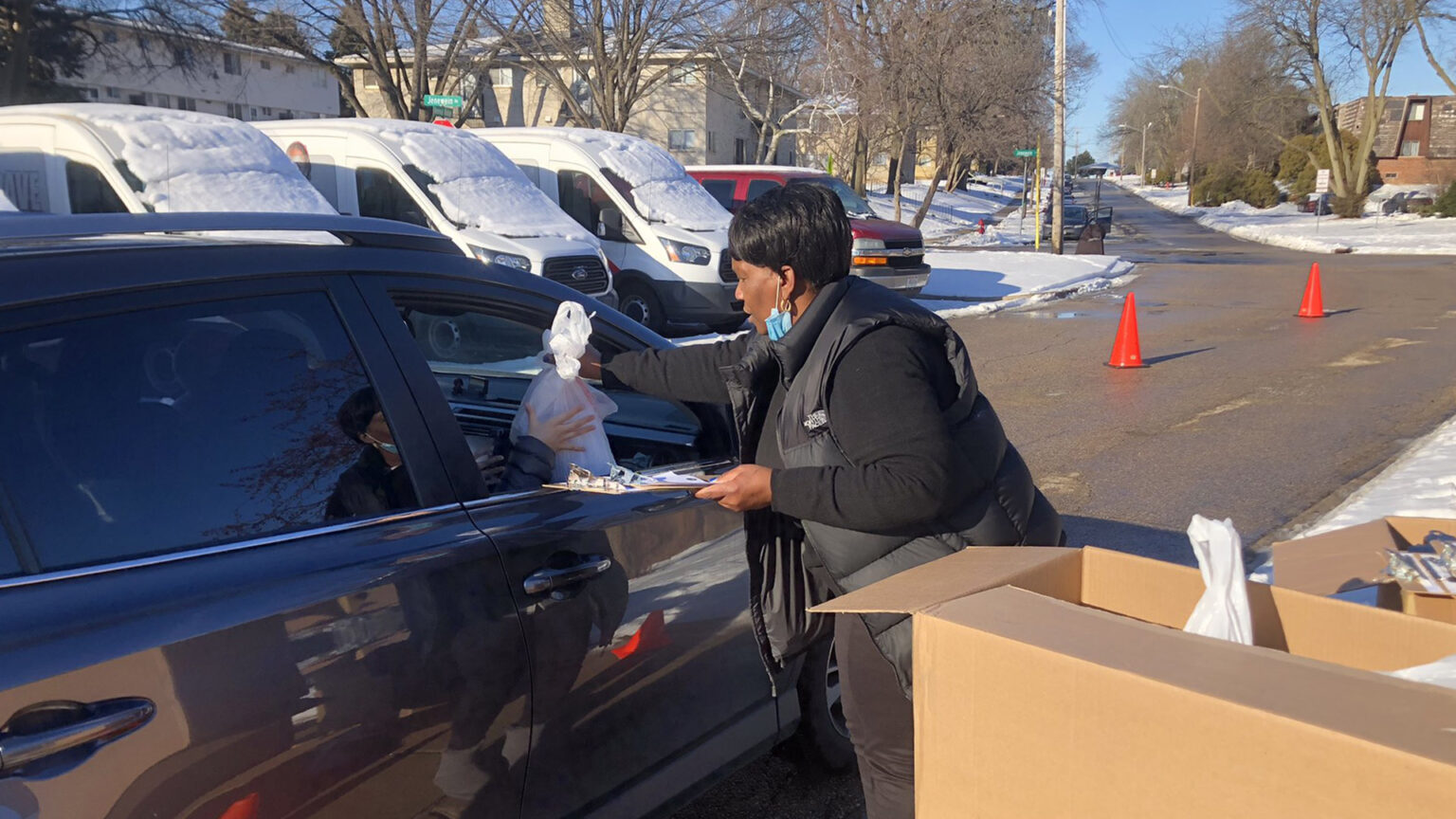 ---
Fueled by sky-high transmission of the omicron variant around Wisconsin, COVID-19 hospitalizations in the state reached a new pandemic high during the second full week of 2022. Daily case counts in the state have surpassed record highs multiple times over the same period, in a trajectory similar to what has been seen in other places across the United States and the world as the omicron variant has quickly become dominant.
The record spread is occurring amid a backdrop of public fatigue with the pandemic, now in its third calendar year, as well as toward public health measures aimed at protecting increasingly fragile health systems. Acute staffing shortages at many hospitals and other care facilities around Wisconsin have the state scrambling to prop them up with emergency staffing assistance. Here's the status of the COVID-19 pandemic in Wisconsin.
'Critically high' transmission statewide
In the short span since it was first detected in Wisconsin, the omicron variant has quickly become the dominant strain of the virus that causes COVID-19 circulating in the state, accounting for more than 80% of all samples analyzed in the final week of 2021.
In the first weeks of 2022, the extraordinary pace of omicron's spread has fueled increasingly high daily case counts. As of Jan. 13, the Wisconsin Department of Health Services reported a 7-day average for new confirmed cases of 10,985 across the state. That's an increase of nearly three-quarters from the start of the year and more than two-thirds higher than the case rate reported during Wisconsin's previous peak in new cases at the height of the November 2020 surge. (The agency's shift on the same day to a faster data reporting method may have caused a temporary increase in newly reported cases, according to a press release, with the 7-day average remaining its recommended metric for tracking trends in recent cases.)
Omicron is driving uncontrolled transmission statewide. The state health department reported disease activity as "critically high" in all of Wisconsin's 72 counties during a two-week stretch spanning the end of 2021 and beginning of 2022 — the first time every county received that rating.
The virus's quick spread coincided with the holidays and has disrupted a return to the classroom in school districts around the state, including in Wisconsin's two most populous metro areas. During a Jan. 11 media briefing, Janel Heinrich, director of Public Health Madison & Dane County, described the surge as a "perfect storm" straining the department's ability to keep up with testing demand, as well as the capacity of the Madison region's hospitals to treat covid patients and maintain routine and emergency care for others.
Public health experts are urging the use of higher quality masks rather than cloth face coverings in response to omicron's extreme transmissibility, and hundreds of thousands of free medical-grade masks are being distributed in Milwaukee and Dane counties. Meanwhile, a federal rule requiring health insurers to cover the cost of up to eight rapid antigen tests per month for plan members was scheduled to take effect Jan. 15.
Evers activates National Guard
Despite the relative mildness of omicron infections for many people — particularly for vaccinated and boosted individuals — the variant still causes a significant degree of severe illness requiring hospital care.
New data from the state health department showed that people who were not fully vaccinated were infected with COVID-19, got sicker from it and died from it at significantly higher rates than fully vaccinated people in December 2021, continuing a longer-term trend with these different outcomes.
As omicron took hold, Wisconsinites who were not fully vaccinated were hospitalized with COVID-19 at a rate nearly 10 times higher than Wisconsinites who were fully vaccinated. The death rate among those not fully vaccinated was 14 times higher than among fully vaccinated individuals during the same month. As of Jan. 13, 58.7% of Wisconsinites were fully vaccinated, with more than 1.7 million booster doses administered in the state.
Due to its extraordinarily fast spread, omicron pushed covid-related hospitalizations in Wisconsin to a new record on Jan. 12, 2022, when the Wisconsin Hospital Association reported 2,278 patients hospitalized with COVID-19 across the state, an increase of more than 270 patients in one week. Among those patients, a record 488 were in intensive care units. On the same day, 95% of the state's ICU beds and 95% of its intermediate care beds were in use.
The rise in covid patients is colliding with staffing shortages in hospitals, skilled nursing facilities and other long-term care sites across Wisconsin. The result is a beleaguered health care system that state officials are struggling to shore up.
"Although the good news is that early research is showing omicron to be less severe than earlier strains of the virus for many people, especially for vaccinated and boosted people, the risk to our communities has never been more dire," said Karen Timberlake, secretary-designee of the state health department, during a Jan. 13 press briefing.
Timberlake said that since October, the state had recruited more than 600 nurses, nursing assistants and other health care workers to support care facilities across Wisconsin. She noted 50 National Guard members had been placed in six skilled nursing facilities around the state in an effort to staff more than 75 post-acute care beds to relieve pressure on hospitals.
On the same day, Gov. Tony Evers announced a partnership between Madison College and the Wisconsin National Guard to train additional troops as certified nursing assistants to provide more staffing relief.
Meanwhile, Republicans in the state Legislature promoted bills that would outlaw employment-based vaccine mandates and a conservative majority on the U.S. Supreme Court struck down a federal COVID-19 vaccination mandate for large employers. In a separate ruling, the Court kept in place a vaccination requirement for health care workers.
---
Recent Here & Now
//php dynamic_sidebar( 'news-sidebar-2' ); ?>