Milwaukee, Madison health officials roll out response to omicron wave
In a pair of news conferences, the health departments for Wisconsin's two largest counties by population shared how they're deploying increased testing availability, higher-quality masks and vaccination clinics to fight the surging omicron variant of COVID-19.
By Murv Seymour
January 11, 2022 • Southeast Region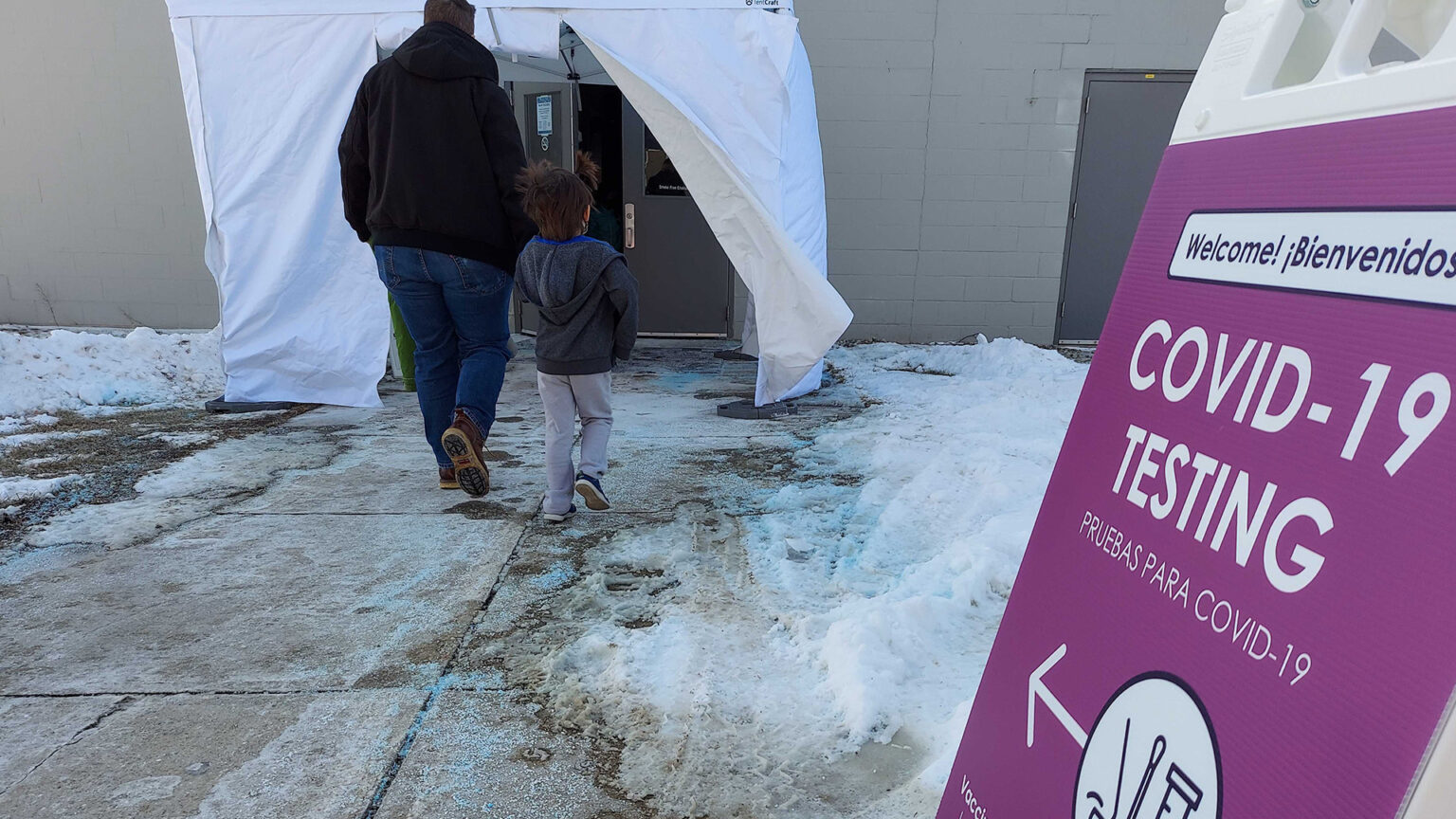 ---
COVID-19 cases and hospitalizations in Wisconsin's two most populated counties are hitting their highest levels of the pandemic 22 months after the disease first struck the state. Health officials in Milwaukee and Madison are pleading with Wisconsinites to heed a familiar message as conditions worsen statewide.
"Get tested if you are sick. Wear a well-fitting mask, and still get boosted or get vaccinated," said Janel Heinrich, director of Public Health Madison & Dane County during a Jan. 11 news conference.
Heinrich noted that there's been a nearly 70% increase in COVID-19 cases reported in Dane County over the previous week. She said the seven-day average of new cases in the county is 1,249, up 870 from a week earlier. Meanwhile, Heinrich said the number of hospitalizations in Dane County has reached all-time pandemic highs for two consecutive days. As of Jan. 11, there were a record 197 people in Dane County hospitals battling COVID-19.
"This surge we're in is the perfect storm, likely brought on by a combination of holiday travel and gatherings, just as this highly transmissible omicron variant began to spread," Heinrich said.
Public health officials in the Madison area are combating this surge in cases with increased testing, accessibility, opening more mobile vaccination clinics and providing access to higher-quality masks.
Within days, Dane County officials said they would have another 100,000 masks in stock for distributing around the community. The addition is on top of another 225,000 masks the Boys & Girls Club of Dane County has on hand.
In the first week of 2022, the health department began providing testing 12 hours a day at its public health clinic at 2230 South Park St. Heinrich said the added hours and efforts allowed the agency to administer over 4,000 covid tests in a week, more than double the number it was previously completing.
At the same time, the Wisconsin Department of Health Services approved a community testing clinic at the Alliant Energy Center in Madison through a contract with Accelerated Clinical Laboratories, while vaccination services there are provided through a partnership with AMI Expeditionary Healthcare.
In Milwaukee, health officials continue to plead with people to do their part to help fight the pandemic. Dr. Ben Weston, chief health policy advisor for Milwaukee County, said the county is seeing a seven day average of 1,107 new COVID-19 cases and six COVID-19 related deaths per day as of Jan. 11.
Weston noted 37% of people in Milwaukee County getting tested for COVID-19 have positive results in early January, an extremely high infection rate. Hospitalizations for COVID-19 continue to rise throughout the county as well, with 771 patients admitted as of Jan. 11.
"Clearly, we face unprecedented challenges. The omicron variant continues to break record after record for covid cases," Weston said during a Jan. 11 news conference.
The skyrocketing number of cases is putting an increasing strain on hospitals, and Weston said many significant medical operations and elective procedures have been postponed or canceled because of limited staff capacity and beds. He added some clinics have had to close because they needed to relocate staff to other locations where some workers are out sick themselves.
"As we start 2022 with this as our backdrop, it's easy to fall into the feeling that this will just be another year of the pandemic," Weston said. "Another year of high disease burden hospital capacity issues and endless variants."
Weston is hopeful Wisconsinites will deal with the coronavirus better in 2022 because of medical advances and ongoing education efforts. At the start of 2021, 1% of Milwaukee County residents were vaccinated. As 2022 begins, Weston noted that figure has hit 59%.
Health officials in Milwaukee and Madison said wearing the proper masks is helpful, but indicated that getting vaccinated and getting a booster shot is the best way to fight the virus.
"The most effective tool that we have to mitigate the spread, to make sure that symptoms are mild, to keep people out of the hospitals around covid, is for folks to get vaccinated," said Milwaukee Acting Mayor Cavalier Johnson.
Milwaukee officials are opening almost a dozen mobile testing sites over the next week. They also plan to provide more than 500,000 high-quality masks to residents free of charge.
Residents are encouraged to check with Healthy MKE to locate their nearest testing and vaccination sites.
Editor's note: This article has been corrected to note that the community testing clinic at the Alliant Energy Center is operated by Accelerated Clinical Laboratories.
---
Recent Here & Now
//php dynamic_sidebar( 'news-sidebar-2' ); ?>