Wisconsin's Covid Condition: Hospitalizations creep up, interrupting a pandemic lull
Multiple Omicron subvariants are fueling a new rise in transmission around the state, ending a multi-month downswing – at the same time, health officials are promoting the growing availability of antiviral medications that reduce the risk of serious disease.
May 5, 2022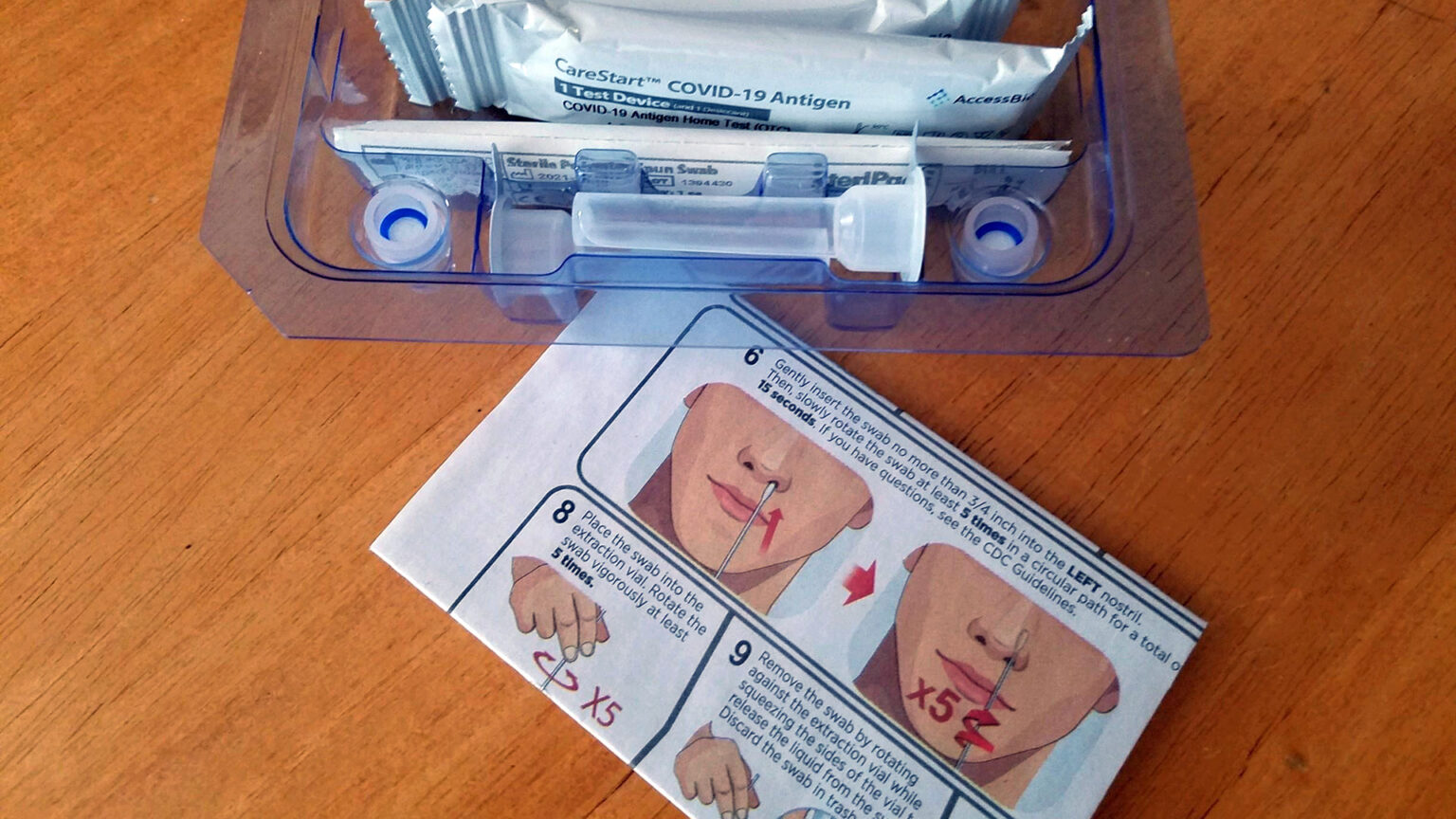 ---
Following a couple months in which COVID-19 rates in Wisconsin receded to some of their lowest levels of the pandemic, hospitalizations are on the rise once again as more contagious variants make inroads around the state. Even with this rising transmission, though, new cases and hospitalizations remain far below levels seen first with the Delta wave in fall of 2021 and the subsequent Omicron surge that peaked in January 2022.
Though cases and hospitalizations have started rising again, newly reported deaths from COVID-19 have steadily declined in Wisconsin throughout the spring, reaching a pandemic low-point in early May. The drop in deaths comes as multiple life-saving therapies for those infected with the virus become more widely available. Here's the status of the COVID-19 pandemic in Wisconsin.
Hospitalizations rise once again
After steadily declining from a mid-January peak of nearly 2,300 daily hospitalizations for COVID-19 began to rise in Wisconsin once again over the last week of April — several weeks after the state started seeing a rise in new daily cases.
As of May 4, the Wisconsin Hospital Association reported 265 people hospitalized with COVID-19 around the state, an increase of nearly 90% from two weeks earlier. Even with this rise, the total number of statewide hospitalizations remained around 10% of the daily number recorded during the January crest.
Rising hospitalizations have followed a gradual increase in daily COVID-19 case counts since late March. For May 4, the Wisconsin Department of Health Services reported a 7-day average of 1,456 new confirmed cases. That's nearly twice as many new daily cases as recorded two weeks earlier.
Multiple Omicron subvariants are driving this upturn. These subvariants, including BA.2, BA.2.12 and BA.2.12.1, are even more transmissible than the highly contagious original Omicron variant that swept through the United States in late 2021 and early 2022.
Together, these three subvariants represented only about 2% of all sequenced specimens in Wisconsin during the month of February, according to the Wisconsin State Laboratory of Hygiene. In March, the three subvariants were identified in a quarter of all sequenced specimens analyzed around the state. By April, that proportion grew to about half.
The spread of these emergent subvariants underscores the ongoing threat posed by the SARS-CoV-2 virus. Viral mutations, along with the potential for separate variants to combine into new ones, could give rise to dangerous new versions of the virus as long as it is widely circulating.
Fewer deaths, more medications
While newer subvariants have contributed to a rise in cases and hospitalizations heading into May, COVID-19 deaths have fallen to their lowest level of the pandemic.
As of May 4, the state health department reported an average of four new confirmed daily COVID-19 deaths across the state over the previous week. That figure approached a previous low last seen in July 2021.
While COVID-19 deaths have markedly declined since January, death rates among fully vaccinated Wisconsinites are closer to death rates among those who aren't fully vaccinated than during much of the first year after vaccines rolled out.
Even so, Wisconsin residents who were not fully vaccinated remained at significantly higher risk of hospitalization and death in March than those who were fully vaccinated, according to data from the state health department. The COVID-19 death rate was three times higher that month for people who weren't fully vaccinated compared to those who were.
While this gap remained in March, it was significantly narrower than during the fall of 2021 and first month of 2022 and aligns with national trends.
Several factors have contributed to the shift. Waning vaccine effectiveness, lower uptake of booster shots compared to uptake of the initial primary vaccine series, and heightened transmissibility of the Omicron variants together mean many Wisconsinites at risk for severe disease remain vulnerable to COVID-19, vaccinated or not.
At the same time, though, the death rate among Wisconsinites who are not fully vaccinated has been highly variable. The narrowing death rate gap with respect to vaccination status seen in Wisconsin following the Omicron peak in January is due to plummeting death rates among those who aren't fully vaccinated. Meanwhile, death rates among fully vaccinated Wisconsinites have also fallen since January, though to a smaller degree and from a much lower height.
For people who are being infected, state health officials announced May 2 that several safe and effective therapeutics were now widely available throughout Wisconsin. These include the antivirals Paxlovid and Lagevrio (also known as molnupiravir), both of which can help reduce severe symptoms. Paxlovid in particular can cut the risk of hospitalization or death by as much as 88% for people at high risk of serious disease, as long as they begin treatment within five days of their first symptoms.
While treatments like monoclonal antibodies have become less effective against newer variants, Paxlovid and Lagevrio have remained broadly effective against all COVID-19 strains, according to Jon Meiman, state epidemiologist for environmental and occupational health.
In a May 3 media briefing, Meiman stressed the importance of testing as quickly as possible after developing symptoms to ensure the antiviral medications are effective. Paxlovid or Lagevrio were available at nearly 350 pharmacies across the state as of early May.
Meanwhile, more than a dozen federally-operated test-to-treat centers are open across Wisconsin, primarily in the Milwaukee metro area. These centers streamline the process of testing and diagnosis, as well as provide antiviral treatments for those who test positive and are at elevated risk of severe disease.
As to whether the antivirals have contributed to the falling COVID-19 death rates is not yet clear, Meiman said.
"Are we seeing an impact?" he asked. "It's very difficult to tease that out in the current environment."
That's in part because so few Wisconsinites have actually been treated with the drugs so far. Since they were first rolled out in Wisconsin in January, some 12,740 courses of Paxlovid and 2,888 courses of Lagevrio had been distributed to healthcare facilities in Wisconsin by early May, according to the state health department. As of April 27, only 23% of Paxlovid and 6% of Lagevrio courses had been dispensed to patients.
---
Recent Here & Now
//php dynamic_sidebar( 'news-sidebar-2' ); ?>