Wisconsin's Covid Condition: Most public transportation goes mask-optional amid rising case counts
Local officials in the state's largest metro areas have responded differently to the abrupt end of a federal pandemic rule requiring masks on buses, commercial flights, and other public transportation.
April 22, 2022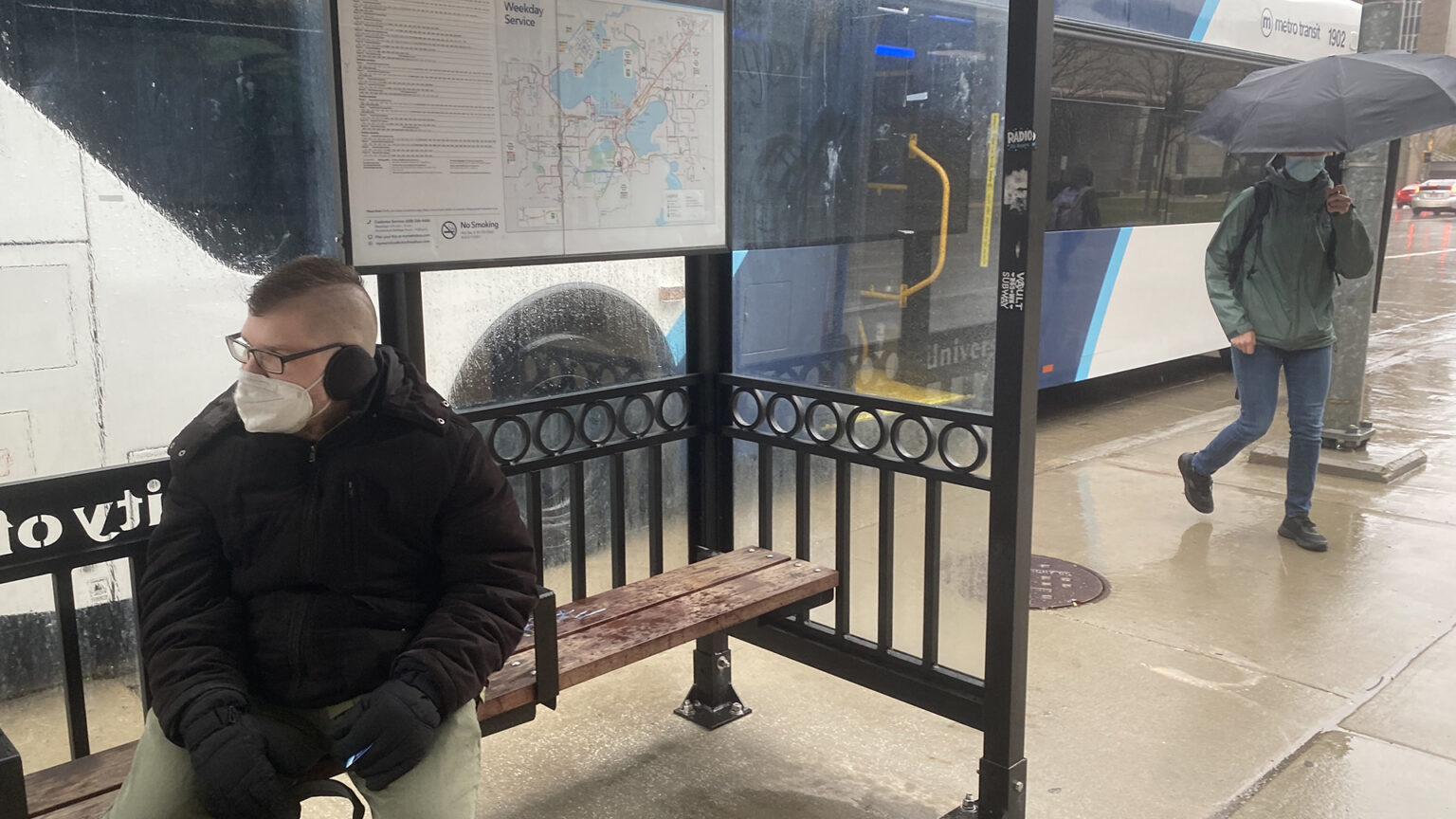 ---
With COVID-19 cases in Wisconsin once again on the rise as daily hospitalizations plateau, the state's largest metro areas are responding in divergent ways to the sudden lifting of a federal mask mandate for public transportation.
Meanwhile, even as eligibility for additional booster shots has expanded to anyone 50 or older, the number of Wisconsinites seeking to stay up to date on their COVID-19 vaccinations has stagnated. Here's the status of the COVID-19 pandemic in Wisconsin.
Cases up, hospitalizations flat, vaccinations down
The spread of COVID-19 is accelerating in Wisconsin in April 2022 after slowing for months. As of April 20, the Wisconsin Department of Health Services reported a 7-day average of 832 new confirmed cases across the state. That's more than double the average number of new daily cases in Wisconsin a month before.
On a local level, wastewater surveillance indicates a major increase in the virus within several Wisconsin municipalities in mid-April, including Ashland, Green Bay and parts of the Milwaukee metro area. An omicron subvariant known as BA.2 is largely responsible for recent COVID-19 transmission in the United States; a genetic descendant of BA.2 is fueling a growing number of new cases across the nation, already accounting for more than half of new cases in some Northeastern states.
As this subvariant has begun spreading in Wisconsin, a steady decline in statewide hospitalizations seen since January has ground to a halt. On April 21, the Wisconsin Hospital Association reported 156 patients were hospitalized with COVID-19 around the state, including 32 in intensive care units. Total hospitalizations were up slightly from a week before, while ICU admissions remained flat.
On the vaccination front, nearly a month after the Centers for Disease Control and Prevention approved second booster shots for people who are immunocompromised or 50 and older, administration of new vaccine doses has slowed in the state to an average of about 1,800 doses per day.
The state health department reported that 61% of Wisconsinites were fully vaccinated as of April 20, while only about one-third of state residents had received a booster shot.
Federal transportation mask rule falls away
Amid the rise in cases, on April 18 a federal judge in Florida struck down a nationwide mask mandate on public transportation. The rule had been among the few remaining pandemic-related public health restrictions in place in the U.S.
The judge's decision prompted many airlines and transit systems to abruptly shift to mask-optional policies. Officials in Wisconsin's two largest metro areas have diverged in their response amid rising local transmission.
Milwaukee County Executive David Crowley announced on April 19 that masks would continue to be required on board Milwaukee County Transit System buses. Crowley pointed to rising local case reports and low vaccination rates throughout the county for the continued requirement.
"Some of the most vulnerable, high-risk residents rely on our buses to travel throughout the county each day," Crowley said. "It is incumbent upon local leaders to do our part to keep residents safe and stop the spread of the disease."
On the other hand, officials in Wisconsin's second largest metro area were not planning any new mask rules for local transportation. Metro Transit, Madison's public bus system, announced on April 19 that masks would be optional for riders going forward.
In an email, a spokesperson for Public Health Madison & Dane County said the local health department would continue to follow risk assessments published by the CDC known as "community levels" to guide its response.
"As we have in the past, we encourage everyone to make decisions based on their own comfort levels," wrote PHMDC spokesperson Morgan Finke in an April 21 email. "If there are certain crowded indoor situations, like an airport or other forms of public transit, folks who feel more comfortable masking up should feel free to do so."
As of April 21, Dane County's community level was "low," which according to the CDC indicates masking in indoor public settings is generally not necessary. The community level in Milwaukee County was also ranked as "low."
By the following day, however, Dane County's community level shifted to "medium," thanks to rising local transmission.
"While this increase is a cause of concern and caution, it is not a cause for alarm," said Janel Heinrich, the health department's director, in an April 22 press release. "Following these risk levels helps people make informed decisions and take proactive steps to stay healthy."
Heinrich went on to encourage residents to stay up to date on their vaccinations and to consider masking up in public if they are immunocompromised or at risk for severe disease.
---
Recent Here & Now
//php dynamic_sidebar( 'news-sidebar-2' ); ?>