Wisconsinites Celebrate Memorial Day Amid COVID-19 Pandemic
Health officials urge social distancing as parts of the state are largely open, while business owners work to provide a clean experience and build customers' confidence.
May 26, 2020 • South Central Region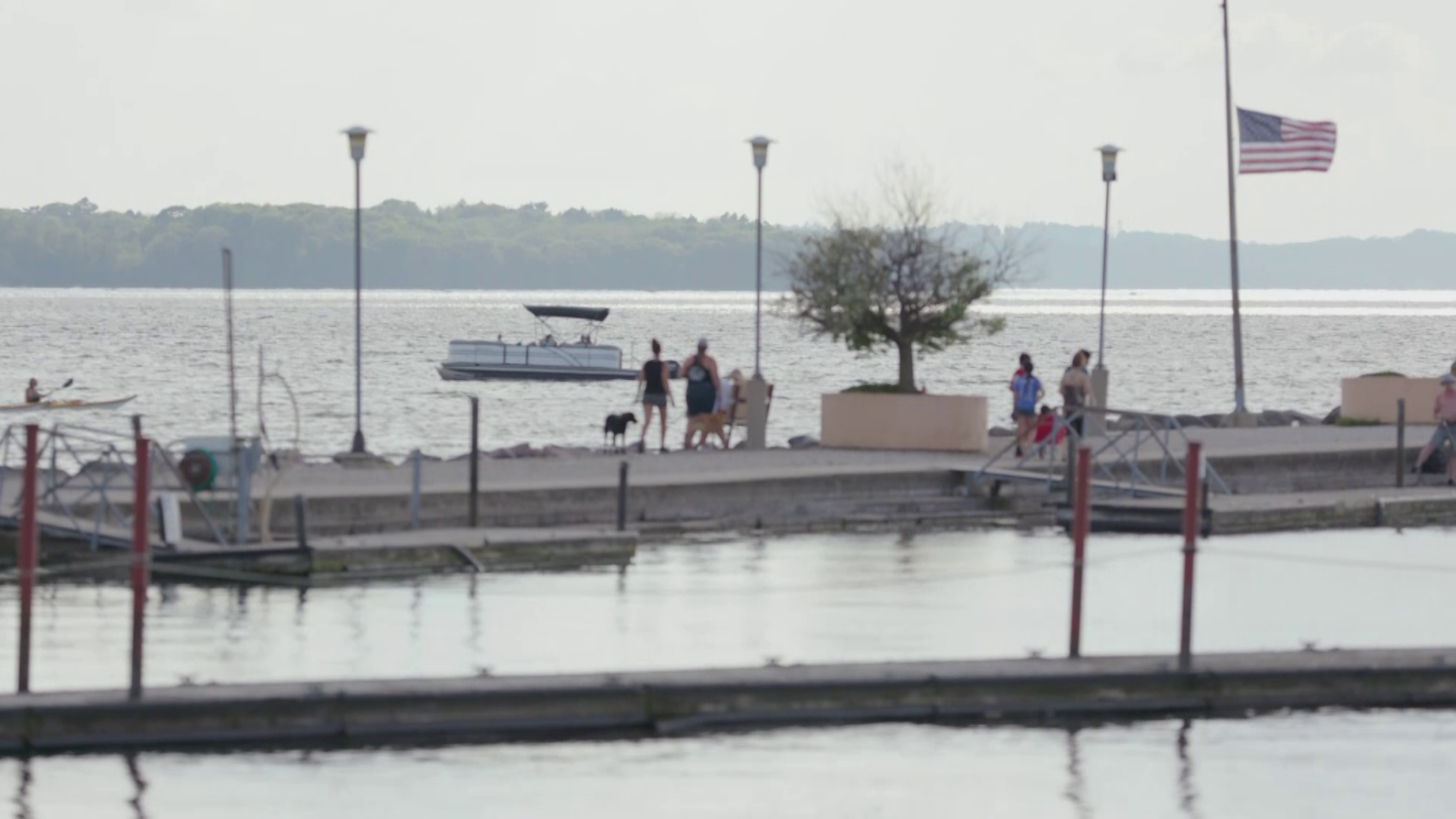 ---
As Wisconsinites celebrated the unofficial start to summer over the Memorial Day weekend amid ongoing coronavirus concerns, state health officials said they will watch closely for any uptick in new cases.
"Even if we have periods of time when the virus seems more quiet and we haven't seen as much spread, we know it can come back," said deputy health secretary Julie Willems Van Dijk. "We don't want to be caught off guard."
She said testing will be key to track the spread of the disease as much of the state is open or moves toward reopening. She stressed that though Wisconsinites may be leaving their homes more, social distancing practices–such as staying six feet apart–were still important measures to prevent the spread of the disease.
"We hope the people who are in close proximity to each other were not harboring COVID-19," Van Dijk said in response to scenes of crowded beaches over the holiday weekend.
The cautious optimism from the state was paired this weekend with business owners who were eager to open their doors and make up for time lost during the pandemic.
"The [Wisconsin] Dells seems to be the most profitable in March and April, June, July and August," said James Schmitz, general manager of Buffalo Phil's in Lake Delton. "COVID hit in the middle of March, which is our spring break season."
"They're slowly trickling in, but you know, we'll take what we can get right now," he added. "[Customers] were very pleased that we were open and that we're taking the efforts to keep the place clean and safe."
Schmitz said the restaurant is taking steps to mitigate potential spread of the virus including spacing tables six feet apart and wiping down railings and door handles hourly. He said the guidelines they are taking reduce the restaurant's capacity to roughly 40%.
"The future is really a big unknown," he said. "This is where you kind of are, planning for the worst and hoping for the best right now."
As to the future of facing COVID-19, Wisconsin National Guard Adjutant General Paul Knapp said the state guard will be ready to help beyond the current end date of their deployment of June 24.
Guard members currently assisting state-run testing sites are activated under a federal deployment of the guard through June 24. Governors, including Gov. Tony Evers, asked the federal government to extend that deployment through the end of July.
Knapp said the guard is prepared to continue assisting state efforts if called into state active duty, which would relieve the pressure on civilian public health departments to pick up the work the guard provided.
"As long as the need exists for the guard to assist in this effort, we will be here in one of those statuses or another," he said.
Lina Soblytė contributed to this report. 
---
Recent Here & Now
//php dynamic_sidebar( 'news-sidebar-2' ); ?>