Wisconsin Votes Amid COVID-19 Pandemic
Wisconsin voters head to the polls with increased caution as the state's spring election moves forward amid the COVID-19 pandemic.
April 7, 2020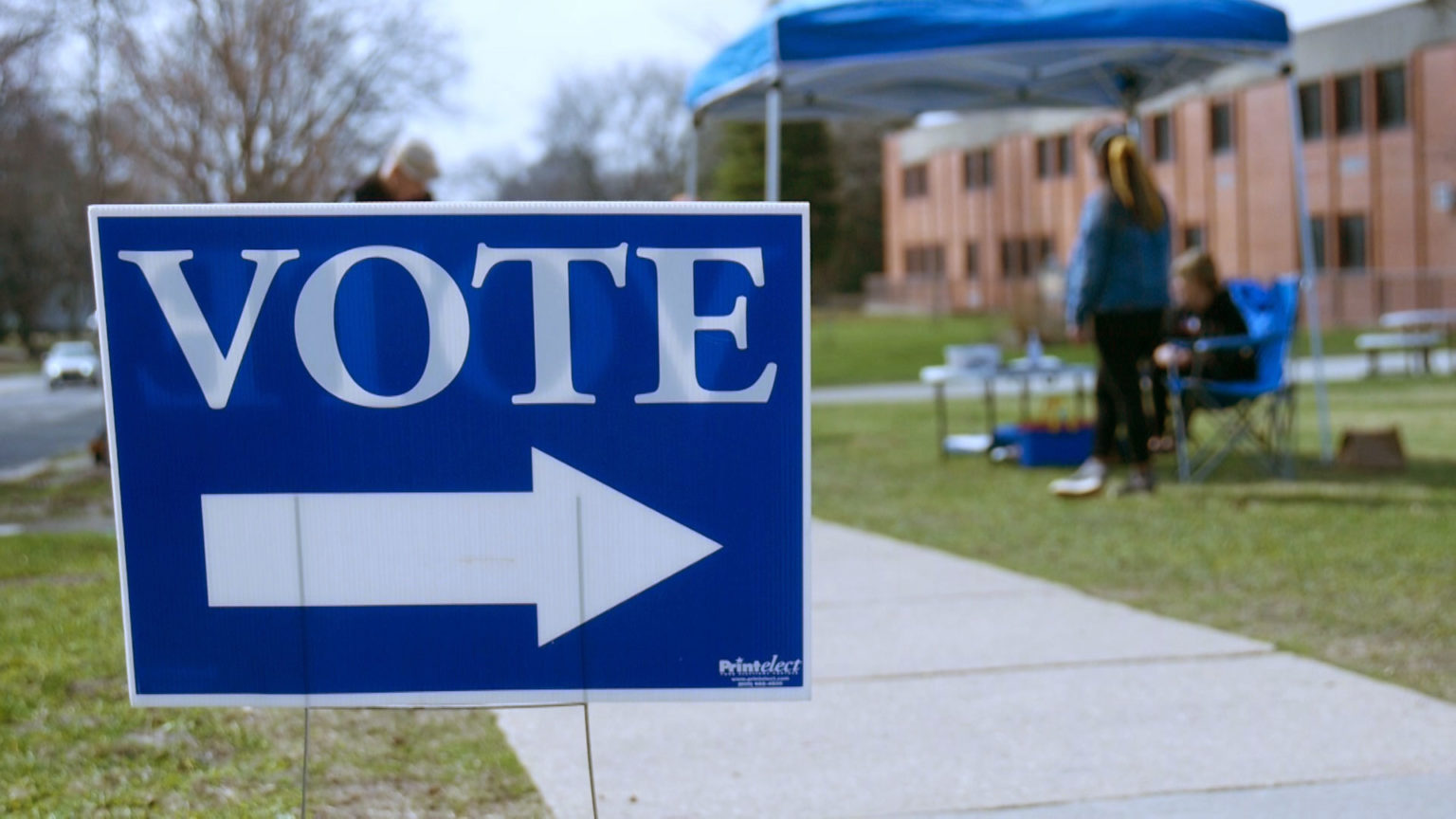 ---
Amid a turbulent and unprecedented pandemic, thousands of Wisconsinites cast in-person and absentee ballots in the state's spring general election. 
Town of Oakland, Jefferson County
Clerks across the state prepared for in-person voting Tuesday by employing homemade personal protective equipment and structures in their polling places. Poll workers, like those in the the Town of Oakland in Jefferson County, also helped voters cast their ballots from their cars to help minimize human contact. 
Voting under a public health crisis proved novel for those who had been casting ballots for decades. A PBS Wisconsin viewer wrote that she took her son to vote for the first time Tuesday:
"I've never missed voting in 29 years so I went and voted. We wore gloves and masks as did most of the people and workers who were present. It was terrifying and exhilarating at the same time."
Milwaukee
The logistical challenges of conducting an election put strain on many municipalities around the state. City and county officials had asked the state government to postpone the election, and on Tuesday, Milwaukee reduced its in-person polling locations from its usual 180 to five. 
Other cities around the state reduced their polling locations as well, with Green Bay holding just two polling places. The limited options caused long lines for those who ended up voting in-person Tuesday. 
Madison
Some voting in-person Tuesday did not have a choice however. Amid the COVID-19 pandemic, Wisconsinites requested absentee ballots at an unprecedented rate–more than 1.2 million according to the Wisconsin Elections Commission. Not all of those requested ballots ended up being sent according to the commission.
Wisconsin voters also needed their absentee ballots postmarked by Tuesday, after the U.S. Supreme Court ruled on the state's election late Monday. Voters could also hand deliver their ballots to clerks by 8 p.m. Tuesday, which voters in Madison were able to do by putting their envelopes in book return slots at some of the city's libraries. 
The Election That Almost Did Not Happen
The vote Tuesday came after a turbulent back-and-forth between the three branches of state government Monday. Gov. Tony Evers ordered the election delayed until June, causing the Republican-led state Legislature to challenge the move in the state Supreme Court. The court overturned the governor's order in a matter of hours and affirmed the in-person election Tuesday. 
A separate federal court order will delay reporting of the state's election results until April 13, to allow more time for clerks to receive absentee ballots.
On the ballot in Wisconsin was a seat on the state's high court, for which Dane County Circuit Court Judge Jill Karofsky challenged incumbent Justice Daniel Kelly. 
Karofsky said Tuesday that Wisconsin voters should not have to choose between their health and their ability to vote. She also criticized the Supreme Court's decision allowing the election to move forward. 
Kelly had recused himself from Monday's Supreme Court proceedings, and on Tuesday thanked his supporters, saying "I would consider it a high honor and personal favor if you vote for me."
If you feel safe going to your polling location, I would consider it a high honor and personal favor if you vote for me so that we may continue to uphold the rule of law on our Wisconsin Supreme Court. Thank you for your support and be well! 2/2

— Justice Daniel Kelly (@JusticeDanKelly) April 7, 2020
---
Recent Here & Now
//php dynamic_sidebar( 'news-sidebar-2' ); ?>