Where Traffic Deaths Surged In Wisconsin During the Pandemic
State transportation data from 2020 shows that even while traffic volume fell, crash fatalities spiked as more drivers engaged in speeding and reckless driving, particularly in Milwaukee.
By Will Cushman
June 17, 2021 • Southeast Region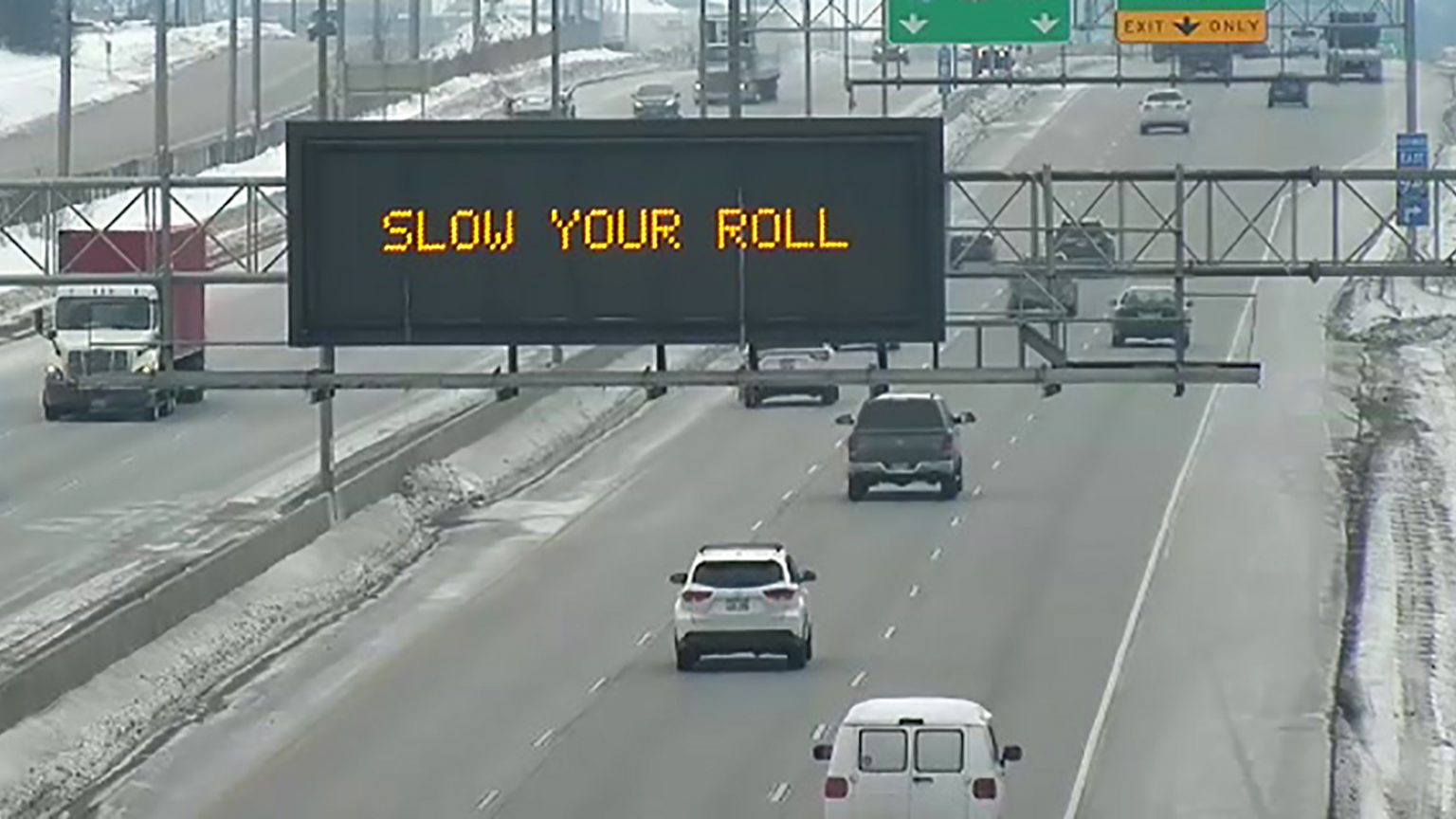 ---
A 7-year-old girl, fatally struck in a hit-and-run crash while walking near an intersection in Milwaukee three days before Halloween. A 22-year-old Sheboygan man who died after his speeding vehicle careened off a country road on Thanksgiving morning. Four drivers, aged 23 to 72, killed when a semi truck plowed into traffic stopped by another crash on Interstate 39/90/94 north of Madison on a warm June morning.
These six people account for only a handful of the traffic fatalities recorded in Wisconsin in 2020, according to preliminary data provided by the Wisconsin Department of Transportation.
The agency's figures reveal a troubling trend that mirrors national statistics: Even as the COVID-19 pandemic led Wisconsinites to drive less, traffic fatalities around the state rose 7.8% from 2019. Nationally, traffic fatalities rose 7.2% in 2020, according to a preliminary report by the National Highway Traffic Safety Administration.
However, the total number of traffic fatalities reported in Wisconsin in 2020 — 593 — was more in line with recent fatality counts than the 550 deaths recorded in 2019. The 2020 figure is just slightly more than 2% higher than the recent five-year average of 580 annual fatalities.
It's another figure that makes 2020 stand out: the number of fatalities per mile driven. Nationally, fatalities per mile driven rose more than 23% in 2020 as people drove less during the pandemic. While Wisconsin DOT hasn't finalized its 2020 data, an agency spokesperson said traffic volume fell about 16% across the state last year. The preliminary data indicates that fatalities per mile driven surged in Wisconsin in 2020, likely exceeding the national increase.
This rise points to worrying changes in driver behavior, according to transportation officials in the state, who say a spike in reckless driving is primarily to blame.
"With less traffic on the roads, there's been this prevalence and increase in speeding because there's no congestion and nobody to get in your way," said Michael Schwendau, policy and program chief at the state DOT.
Schwendau said the DOT's data indicate that crashes related to excessive speed have risen more on rural roads and city streets, which have lower speed limits than on the state's interstate system, where they max out at 70 miles per hour.
This pattern tracks with the starkly diverging trends in fatal crashes recorded by the Milwaukee Police Department and the Milwaukee County Sheriff's Department. The former has jurisdiction over thousands of miles of streets within Milwaukee's city limits, while the latter responds to crashes on the county's 158 miles of interstate highway.
"[Fatalities] actually went down for us in 2020," said Daniel Hughes, an inspector with the sheriff's department, noting nine fatalities on Milwaukee County interstates in 2020 compared to 10 recorded in 2019.
Meanwhile, in the city of Milwaukee, traffic fatalities rose more than 50% from 2019 to 2020, even while crashes overall declined by 11%. That's according to Jeffrey Sunn, a captain assigned to the police department's specialized patrol division, which houses its new traffic safety unit. The unit was formed in early spring 2021 in response to a surge in reckless driving in neighborhoods across the city, Sunn said.
Since late February, the 20 officers assigned to the unit have issued more than 5,500 speeding citations, including 46 citations for driving more than 40 miles per hour over the posted speed limit. While speeding drivers have racked up the most citations, the unit issued more than 1,000 tickets for traffic signal violations and recorded 44 seatbelt violations and 33 OWIs.
"This is without a doubt one of the most serious issues the city of Milwaukee faces," said Mayor Tom Barrett during a June 14 press conference highlighting the traffic safety unit's enforcement statistics.
Indeed, Wisconsin DOT's county-level data show that collisions in Milwaukee County accounted for more than half the total rise in traffic fatalities across the state in 2020. Across the state's other 71 counties, fatalities rose a little more than 3% from 2019 to 2020. They rose more than 36% in Milwaukee County, the state's largest by population.
Wisconsin's second and third largest counties also saw a rise in traffic fatalities last year. In Dane County, fatalities rose 32%, from 25 to 33, and in Brown County they rose nearly 90%, from 9 to 17. However, 2020 fatalities in Dane and Brown counties were in line with their 5-year averages — 34 and 17, respectively — while Milwaukee's 101 fatalities in 2020 were 25% above its 5-year average of 80.
Milwaukee's new traffic unit is using DOT data to focus its enforcement efforts on intersections and stretches of road identified as particularly dangerous. The DOT partners with the University of Wisconsin-Madison's Traffic Operations and Safety Laboratory to collect collision report data that flows in from law enforcement agencies across the state every day and organize it into an interactive statewide map of crashes.
Updated daily, this map allows users the ability to not only identify potentially dangerous stretches of road, but also to filter collisions by some common contributing factors cited in law enforcement reports, including speeding, alcohol and drug use, and seatbelt noncompliance. It shows that 259 traffic fatalities in 2020, or nearly 44%, involved seatbelt noncompliance. That's a nearly 23% increase from 2019. Speed was a factor in 194 fatalities, a 19% increase from 2019, and alcohol or drugs were cited as a factor in 212 fatalities, up more than 26% from the year before.
The map and its accompanying data are designed for use by researchers, as well as local traffic safety commissions, or TSCs. Each county has a commission charged with improving road safety through a variety of strategies.
Captain Todd Horn of the Columbia County Sheriff's Department is a member of that county's TSC. He credits the interactive crash map, introduced in 2017, with helping to focus safety and enforcement priorities within the department's large, mostly rural jurisdiction.
"Before, if I was concerned about, say, speed crashes on Highway 33 in the area of Pardeeville … what I would have to do is go into our dispatch center, pull up all the [crash reports], and try to review them and see which ones were associated with [speeding]," Horn said. "Now, by just doing a few search options I can locate those in a matter of minutes."
In Milwaukee, Sunn said the mapped data show problem areas along several major arteries, including Lake Avenue and Capitol Drive (a name for Wisconsin Highway 190 in Milwaukee), though he said there's no discernible pattern in where fatal crashes occur. Patterns in driver behavior leading to fatal crashes are a little clearer, he added.
"Fast speed is usually a contributing factor in the majority of fatal accidents," Sunn said.
Sunn added that the drop in overall crashes underscores that most people are driving safely while the choices of a small number of people are wreaking a devastating impact.
In addition to the interactive crash report map, Milwaukee's traffic safety unit targets enforcement based on community complaints and information provided by neighborhood groups and city leaders, Sunn said. The department will often publicly announce its enforcement targets on social media, he added.
"We [post] our deployments on a Facebook page," he said. "A lot of individuals question … why we are putting this information out. Well, if we can get people to slow down by just telling them where [we'll be], we're serving our purpose right there."
Whether or not the focused effort is having its intended effect remains to be seen. Sunn noted that traffic fatalities in the city were up 14% in 2021 compared to 2020 as of June 10.
Meanwhile, traffic fatalities statewide are trending lower so far in 2021. There were 192 fatalities as of June 13, compared to 201 by the same date in 2020 and a 5-year average of 222.
Still, for DOT policy chief Schwendau, any fatality is one too many.
"Every one of those numbers is a person," he said.
---
Recent Here & Now
//php dynamic_sidebar( 'news-sidebar-2' ); ?>