State on Heightened Alert For Coronavirus
The state's Emergency Operations Center upgraded to its highest level of readiness as the governor and health secretary ban gatherings of more than 50 people.
March 16, 2020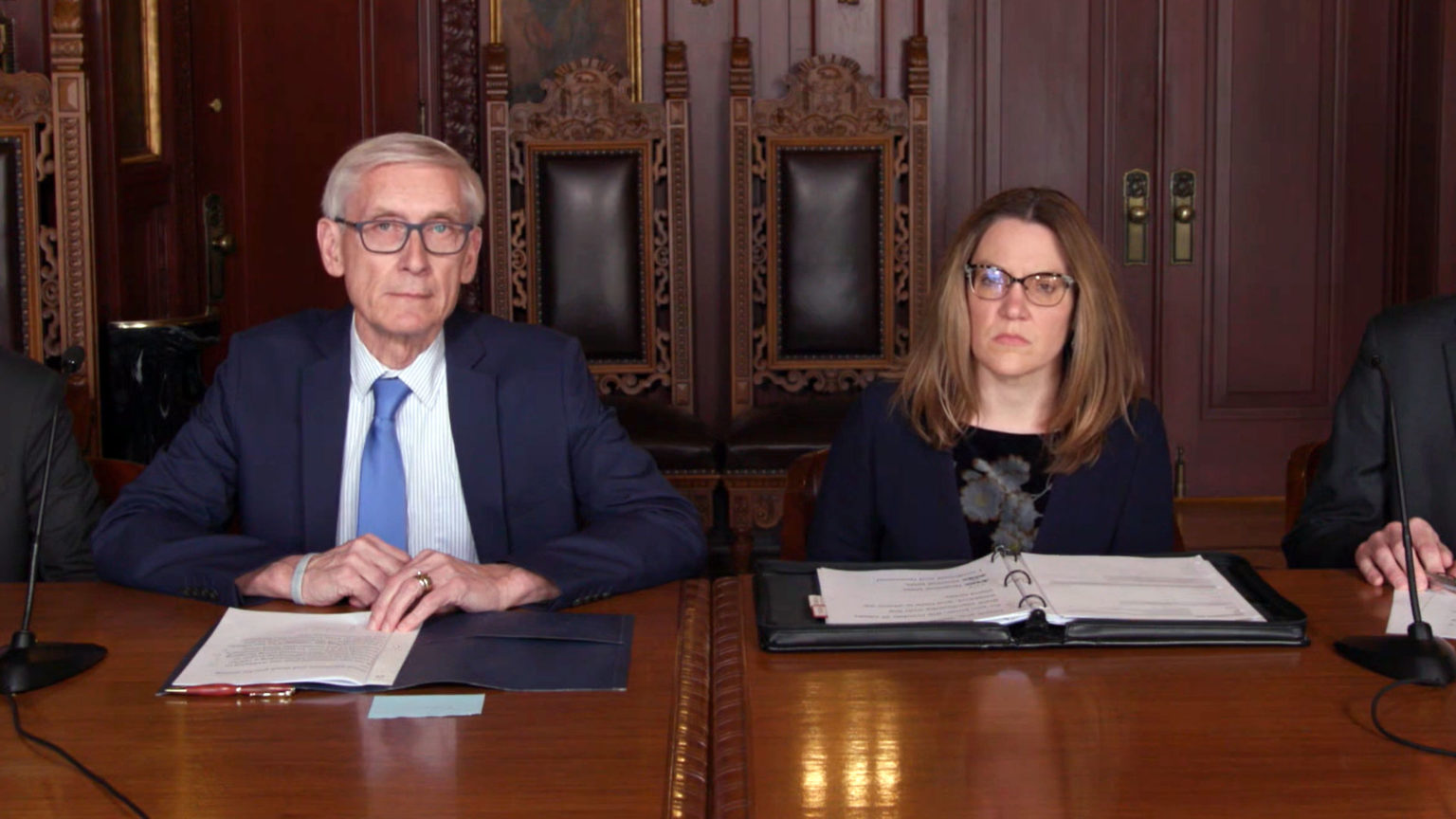 ---
Wisconsin now has 46 active positive cases of COVID-19 in the state, according to new numbers from the Department of Health Services.
"This growth is not unexpected as more people are tested, but through the combined efforts of your federal, state and local governments, we can and must slow the spread of COVID-19," said DHS Secretary-designee Andrea Palm. 
State Epidemiologist Ryan Westergaard said this marks a new phase of the virus in Wisconsin, as the virus has started community spread. 
"This week, we're detecting more cases of the disease in Wisconsin residents who have not traveled out of state," Westergaard said. "This means the virus is spreading in Wisconsin communities."
Monday also marked a tightening of regulations on public gatherings. In a new order, Gov. Tony Evers directed Palm to ban any gathering of more than 50 people statewide. Evers said he took his mandate from a Centers for Disease Control recommendation. 
"Everybody's taking it on the chin here, whether it's our kids in schools, whether it's small businesses, large businesses, restaurants, you name it," Evers said.
This came the same day that President Donald Trump recommended public gatherings of no more than 10 people. Evers responded by saying, "I'd say avoid people period, but that is not a mandate. Our mandate is around 50. And that's where it will be until such time as we need to change that." 
"We believe it's reasonable. We believe it's a reasonable approach. I think the President's message isn't much different than ours, frankly," Evers added. "He is indicating that social distancing is really important, and whether it's 10 or 50, that's his recommendation, but as far as a requirement, we think 50 is a reasonable place to be."
Evers said he was working with legislators on the possibility of convening a special session to address coronavirus concerns in the state, but nothing had been determined yet as of Monday. 
The same day, Wisconsin Emergency Management upgraded the readiness rating of the State Emergency Operations Center to "Level 1"–the highest level. Under the rating, the center will be staffed 24 hours a day and serve as a central location for state agencies and resources. This marks the first time the center has been upgraded to its highest level for a public health emergency. 
"Any increase in the activation level for the SEOC, is reflective of the needs of the incident," said emergency management spokesman Andrew Beckett. "So level one is just a reflection of the fact that we essentially have all state agencies involved here, as well as some of our partners in the private sector, volunteer organizations essentially."
Elections
Evers said the state was going forward with April 7 as the date for Wisconsin's spring general election and presidential primary. Last week, Louisiana announced it would delay its presidential primary over coronavirus concerns. The governor asked Wisconsinites to avail themselves of absentee and early voting. 
"We're hoping to hold on on the date if we possibly can but one of the ways to make sure that people's votes are counted is to have a vote early or absentee ballot," Evers said. 
In a release over the weekend, the Wisconsin Elections Commission urged residents to sign up for absentee voting by Wednesday–the deadline for voters to register online or by mail for the April election. 
"If you are worried about getting to the polls on Election Day, make sure you are registered to vote at your current address and with your current name and request an absentee ballot as soon as possible," Meagan Wolfe, Wisconsin's chief elections official, said in a statement.
---
Recent Here & Now
//php dynamic_sidebar( 'news-sidebar-2' ); ?>