State Fair Park Field Hospital Opens to Alleviate Strained Infrastructure
Hospitals are evaluating their capacity "not only to care for COVID-19 patients, but also to continue to care for cardiac patients, oncology patients, those patients in the ICU...people are still having babies," says field hospital CEO Deb Standridge.
October 14, 2020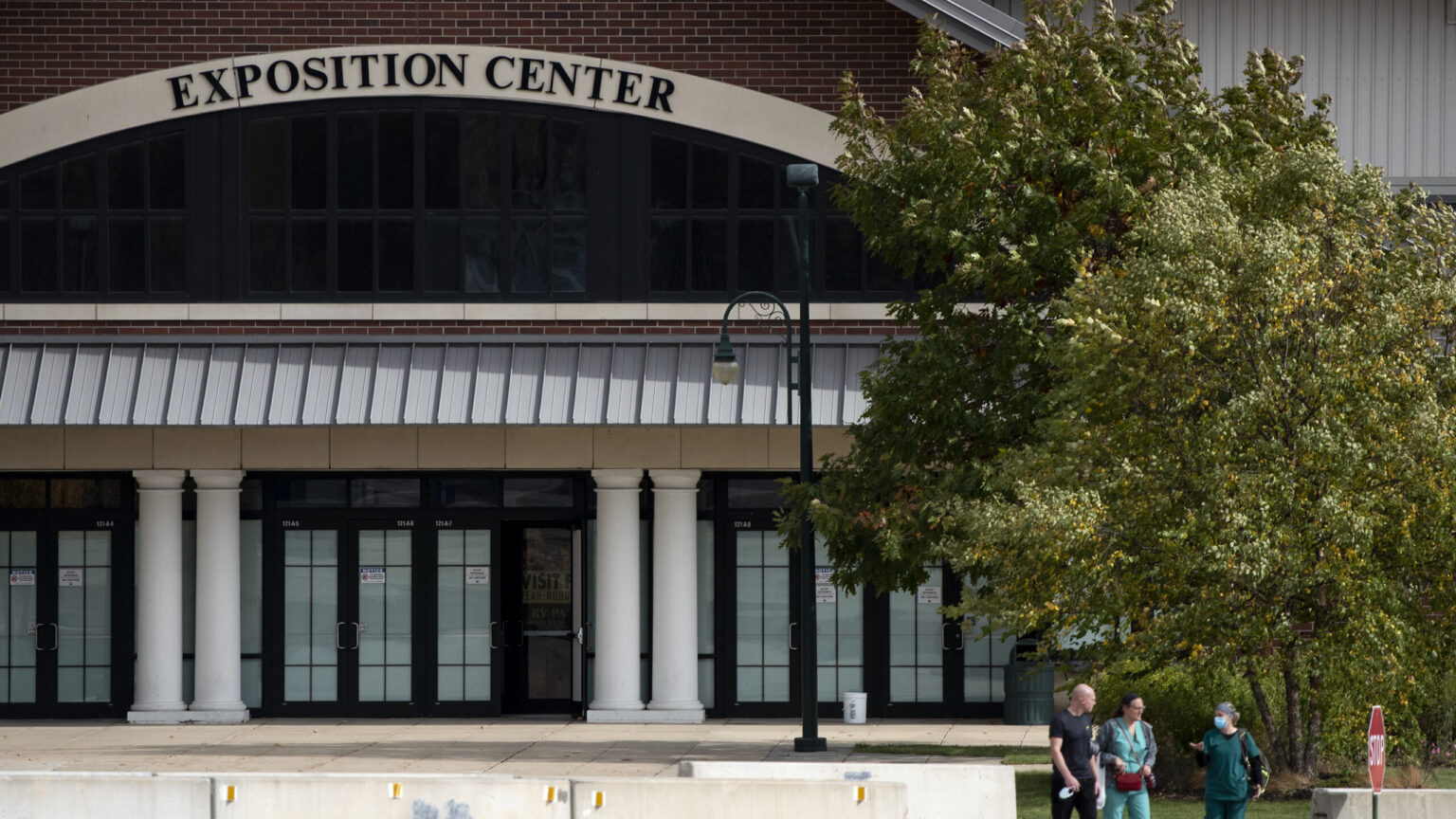 ---
The state opened its alternative care facility at State Fair Park Wednesday, with 50 medical staff standing by to take patients as early as Thursday.
"It has been our fervent hope that we would never need to use the alternate care facility, but in a crisis such as a pandemic, we must prepare for the worst," said Department of Health Services Deputy Secretary Julie Willems Van Dijk.
CEO of the state field hospital Deb Standridge said organizers at the facility are in discussion with hospitals in the hard-hit Fox Valley region to transport patients via ambulance who meet the right criteria: ambulatory patients 18-70 who need only a few days more of hospital care.
Patients who arrive at the field hospital are expected to stay roughly 3-6 days before getting discharged. Standridge said it will likely be patients who need additional oxygen therapy.
Transport to and from the field hospital, as well as care received there, will be funded through federal CARES Act money, according to Van Dijk, at no cost to patients or their insurance.
The plan for the facility at State Fair Park was created early in the pandemic, and activated recently due to a spike in COVID-19 hospitalizations statewide. Hospitals in the Fox Valley and Southeastern regions of the state are currently operating at near-90% capacity.
Van Dijk said the state is exploring the possibility of opening field hospitals at other locations around the state, but said the goal is to maximize the capacity at the current West Allis site first.
This comes as Wisconsin continues to break records for new COVID-19 infections. Tuesday saw the state's worst day to date: 3,279 new cases and 34 new deaths.
Van Dijk said the high rates Wisconsin is seeing now come from infections two weeks ago, and spoke optimistically that numbers could continue to decline with aggressive social distancing.
"This is a crisis situation," she said. "So what we need people to do in this state is take this seriously in terms of your own personal behavior to stop the spread of this or the repercussions could come back to haunt you and your family."
Van Dijk and Standridge said the facility will remain open until there is "evidence that the pandemic has passed," which could include until a vaccine becomes widely available.
"I think this experience has shown us that we need to be prepared," Van Dijk said. "We can mothball the ACF [alternative care facility] again and hold, if it appears the pandemic will be lasting longer."
She said DHS will continue to monitor the rise in cases as well as state hospitals' capacity as the department considers maintaining the facility at State Fair Park or opening new ones.
---
Recent Here & Now
//php dynamic_sidebar( 'news-sidebar-2' ); ?>