Shining a light on the growing problem of antisemitism in Wisconsin
Political conflict, the pandemic and the casual malice prevalent in social media are all factors contributing to the rise in statements and acts of bigotry and hatred toward Jewish communities — groups in Milwaukee and Madison are working to emphasize the extent of this trend around the state.
December 20, 2022 • South Central Region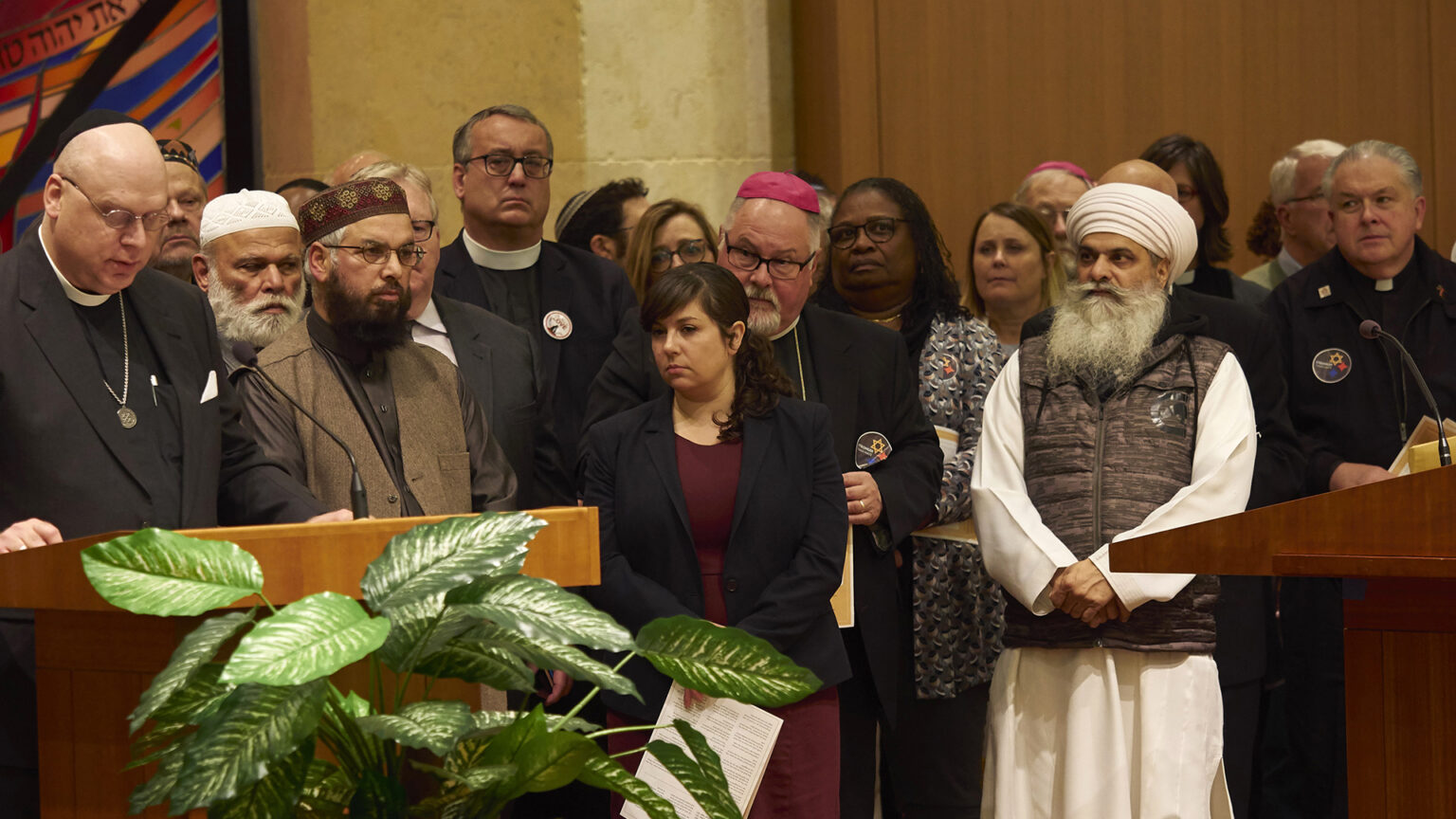 ---
At Temple Beth El on the west side of Madison, students as young as 4 years old walk past armed guards on their way to school.
Following the 2018 Pittsburgh synagogue massacre, the congregation's policy required Madison Police Department officers to be present at all on-site gatherings. In 2022, the same community participated in active shooter training led by staff from the Milwaukee Jewish Federation.
Antisemitism, a long-standing and furtive form of bigotry and hatred, has become increasingly commonplace across the United States, including in Wisconsin. While Jewish residents account for less than 1% of Wisconsin's population, the Milwaukee Jewish Federation reported a 459% increase in incidents of antisemitism around the state between 2015-2021.
Milwaukee Jewish Federation Executive Director Miryam Rosenzweig said the increasing severity of recent antisemitic incidents is even more concerning.
"Holocaust survivors came to this country because this was a place where you had freedom of religion," Rosenzweig said, "so the idea that we're talking about securing the physical spaces of Jews is really shocking."
Alan Klugman, executive director of the Jewish Federation of Madison, said antisemitism is exacerbated in Wisconsin due to an extremely divided political landscape.
"Politicians on the left and right are legitimizing hate rhetoric," Klugman said, "It feels more dangerous from the right because they promote violence, though the commentary from the left is just as painful."
Though antisemitic activity in America cannot be attributed to one cause, levels of antisemitism in the nation have historically correlated with political conflict. For example, in May 2021 the Anti-Defamation League reported a substantial surge in antisemitic incidents during then recent fighting between Israel and Hamas.
The global pandemic in 2020 fueled conspiracy theories that falsely linked Jews to the spread of COVID-19.
In December 2021, a man distributed flyers in driveways and on vehicle windshields in Kenosha that included a list of Jewish officials in the Centers for Disease Control and Prevention officials and accused Jews of creating a "covid agenda." While the contents of the flyers are protected by free speech, in August 2022 the Kenosha Police Department fined the man believed to be responsible over $4,000 for littering.
As 2022 ends, the Milwaukee Jewish Federation and Jewish Federation of Madison are partnering for a second year with Shine a Light on Antisemitism, an initiative to spotlight antisemitism over the eight days of Hanukkah.
In 2021, the Jewish Federation of Madison worked with the band Distant Cousins to write a song titled "Just One Light" in an effort to raise awareness about and push back against the growth in antisemitism.
Antisemitic conspiracy theories and prejudice draw from 2,000-year-old tropes meant to dehumanize Jews. For centuries, many stereotypes have evaded public scrutiny because they create pejorative labels for Jews disguised as compliments.
Throughout the pandemic, casual comparisons were commonly made between public health policies and the genocidal actions of the Nazis in Europe — a lack of universal, unequivocal condemnation of this expression of antisemitism helped normalize greater insensitivity toward the Jewish community.
University of Wisconsin-Madison sociology professor Chad Alan Goldberg said this type of rhetoric is partly driven by what's termed "affective polarization," which describes the partisan sorting via demographic characteristics a political party dislikes or distrusts.
"What you see is an increasing reluctance for people to call out antisemitism within their own political camp," Goldberg said, "So they will be happy to call it out when it appears on the opposite side, but when it appears on their side, there's a kind of defensive reaction."
Affective polarization is a consistent force across the political spectrum. Heightened tensions in Israel and Palestine have fueled anti-Israel and anti-Zionist sentiments from progressives in the U.S, for example.
In September 2022, UW-Madison condemned hateful chalk messages written on campus which placed blame on Jewish student groups for conflict in Palestine. Though anti-Zionism is distinct from antisemitism, the two often intersect in practice, Goldberg explained, partly due to an antisemitic phenomenon called "Holocaust inversion," where Jews are cast in the role of the Nazi oppressors, and another group is cast as the oppressed. Goldberg said younger generations are more susceptible to Holocaust inversions.
"For a long time [antisemitism] was on the decline for young people — until recently," Goldberg said, "So as a result, they tend not to see Jews as marginalized but instead as successful whites."
According to the Milwaukee Jewish Federation, there was an 80% increase in middle school and high school antisemitic activity from 2020 to 2021.
Vlad Khaykin, the National Director of Programs on Antisemitism at the Anti-Defamation League said rates of antisemitism in people under 30 are higher than ever. Khaykin attributes this growth, in part, to social media.
"We believe that the steady drip of antisemitic propaganda to which younger people are exposed is having a deleterious effect and closing the gap between younger and older Americans," Khaykin said.
At the University of Wisconsin-La Crosse, members of the College Republicans organization wrote chalk messages stating "Kanye is right," referring to antisemitic statements made by the rapper Ye, formerly known as Kanye West. After repeatedly calling for hateful action against Jews and endorsing a range of stereotypes online, Ye said "I love nazis" on a podcast with right-wing influencer Alex Jones.
People under 30 are more exposed to messages like these since the ubiquity of social media makes the spread of hate messages even easier, Khaykin said. He explained that social media provides three advantages over traditional media: anonymity, ubiquity and immediacy.
"A fearmonger can create a viral piece of disinformation, post it on social media, and it can make its way all the way around the world almost instantly," Khaykin said.
Though it is too early to tell, the possibility of a generational shift in antisemitic attitudes is a disturbing one — Khaykin added that the furtive nature of antisemitism may reveal deeper divisions in American society.
"Antisemitism purports to provide an explanation for the gap between where we are as a society," he said, "and where people believe we ought to be."
---
Recent Here & Now
//php dynamic_sidebar( 'news-sidebar-2' ); ?>