Republicans Propose Tax Cut with Surplus Money
Legislative Republicans respond to Gov. Tony Evers's call for school funding with property tax cut, setting up a showdown over how to spend the state's surplus money.
By Will Kenneally | Here & Now
February 14, 2020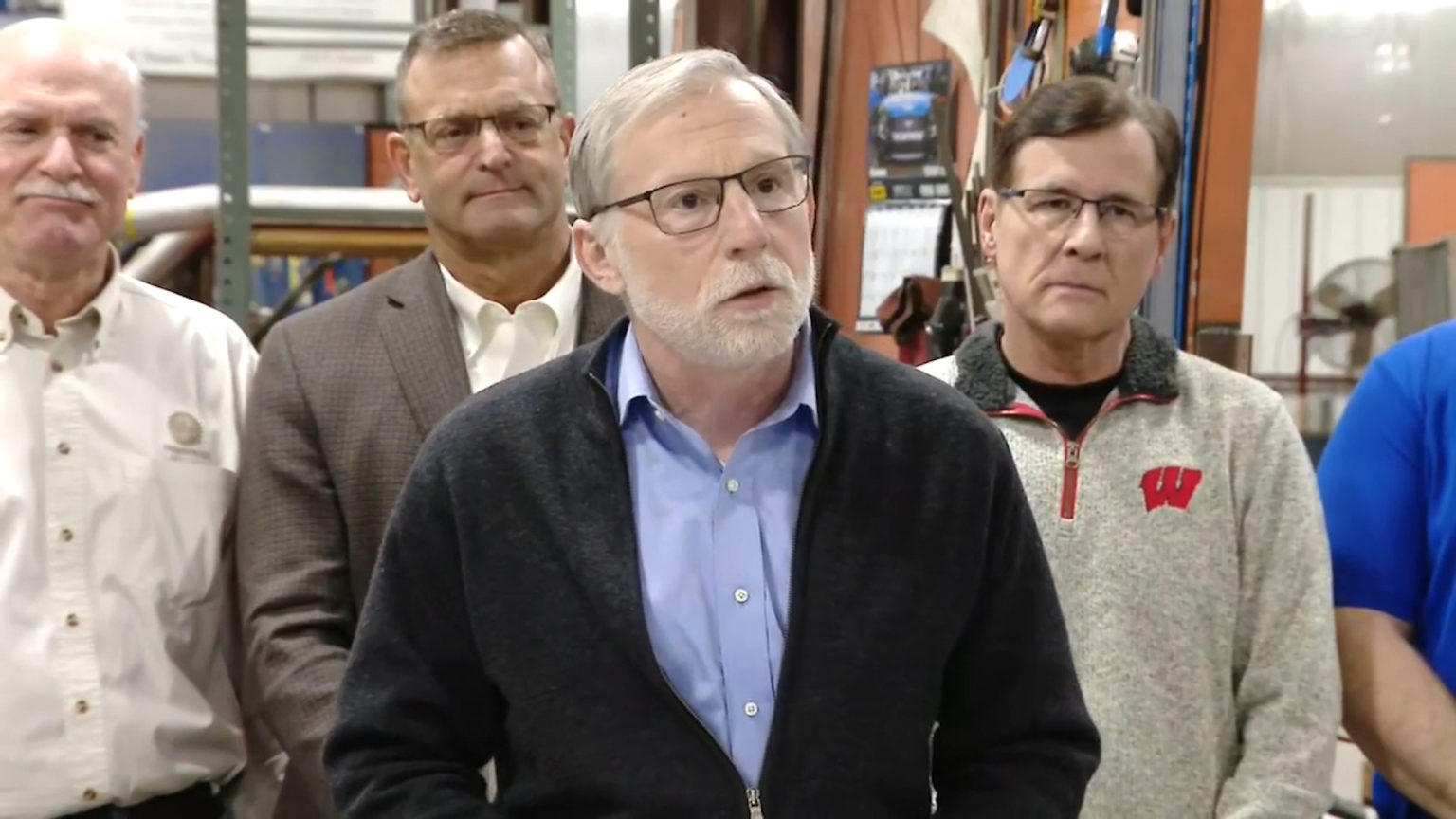 ---
Republican legislators released a tax plan Friday that would lower personal property taxes as well as income taxes, paying for the reduction with a projected state budget surplus. 
The plan draws from the same pool Gov. Tony Evers hoped to use for school funding when he called for a special session last week. Republican leaders say their proposal for the state's surplus puts "taxpayers first." 
"It will reduce middle income taxes by $250 million," said Rep. Mike Rohrkaste, R-Neenah, at a news conference to announce the plan. "Individual tax filers will see an average reduction of $105, so that's more disposable income that they'll have to spend each week."
The Republican proposal would increase the state's sliding scale standard deduction and allow taxpayers to have certain items, such as machinery, be exempt from their property taxes. 
Senate Minority Leader Jennifer Shilling, D-La Crosse, criticized the plan, saying Republicans "are depriving Wisconsin students the opportunity of a quality education by ignoring Gov. Evers' special session to invest in classrooms, special education, mental health care, and rural schools."
An Evers spokeswoman fired back as well, saying Republicans broke their promise to increase school funding. 
Unfortunately, Assembly Republicans made it clear today that they would rather break their promise to the people of our state than work together on funding our schools and reducing property taxes in Wisconsin.

— Britt Cudaback (@BrittCudaback) February 14, 2020
Rep. Joan Ballweg, R-Markesan, said however, "I think we've done a pretty good job of funding schools."
The bill would also allocate $100 million to pay down the state's debt. Rohrkaste said decreasing the debt has broad benefits for the state's finances. 
"So we're going to be reducing that debt, and we've been doing that over the years, but then that frees up more GPR–general purpose revenue," he said. "That can go into our school systems, that could go into more services in the state, or other issues that need to be addressed–so that's the value of reducing debt."
"We are in extremely strong financial condition," Rohrkaste said. "As a member of the Joint Finance Committee, as a member of the legislature, and as a personal citizen and former business person–this is just a great day for the state of Wisconsin."
The Republican plan will be taken up by the state's budget writing committee on Monday.
---
Recent Here & Now
//php dynamic_sidebar( 'news-sidebar-2' ); ?>