Personalized Video Messages, Right at Your Door
Candidates employ video doorbells to reach voters who are not home.
By Zac Schultz
March 6, 2020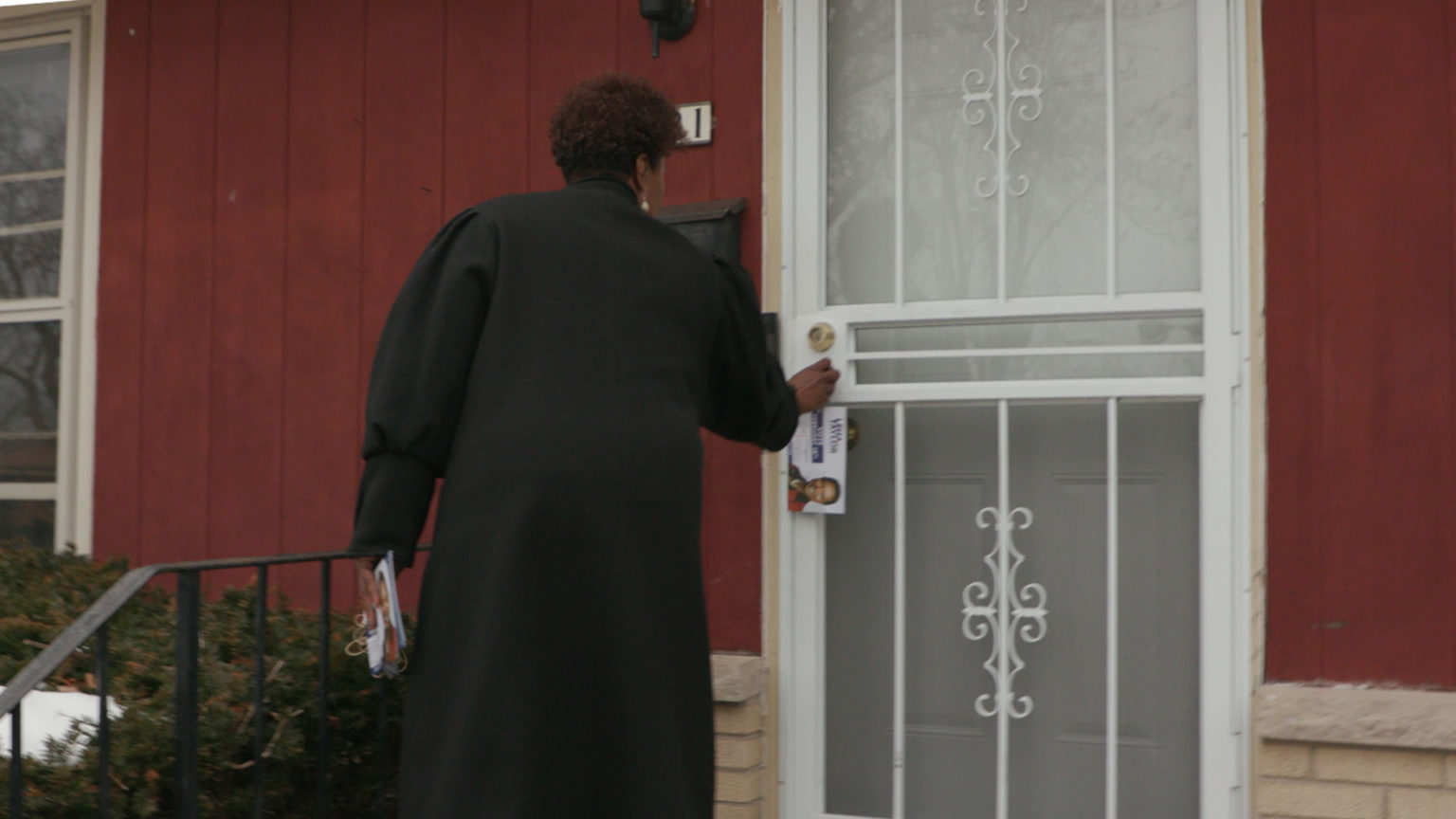 ---
Modern technology is giving candidates one more way to reach voters at home.
During campaign season, voters at home are inundated with campaign ads on TV and social media. While ads can reach a broad audience, every candidate for office knows face-to-face contact with voters is the most effective way to secure a vote on election day.
That is why in races ranging from city council to Congress, candidates still go door-to-door hoping to introduce themselves and ask for voters' support. Walking city blocks or suburban subdivisions however, takes a lot of time, and candidates and their volunteers spend a lot of time knocking on doors where no one is home. Candidates can leave a pamphlet, but it is not the same.
That is why state Sen. Lena Taylor, D-Milwaukee, was so excited recently to find one empty home had a Ring Video Doorbell. "I love this," she said. "They've got the Ring system so I'll probably get them no matter where they're at."
Taylor is running for Mayor of Milwaukee against incumbent Tom Barrett. Taylor recently canvassed a north Milwaukee neighborhood in the afternoon, when most people are at work, but the Ring Doorbell has a camera and can record video and audio that is sent to the homeowner's phone. 
Taylor can deliver her campaign pitch to the doorbell. "Hi. I'm state Senator Lena Taylor. I'm knocking on your door hoping that you will vote for me to be your Mayor. I'm so sorry I'm missing you. Bless you all, please vote April 7th."
It is still not as good as face-to-face contact, but it is better than talking to a closed door.
---
Recent Here & Now
//php dynamic_sidebar( 'news-sidebar-2' ); ?>