New Poll Shows Sanders Leading in Wisconsin
A new UW-Madison poll has Sanders leading the Democratic primary race in Wisconsin with 30% and the rest of the field in the low teens.
February 24, 2020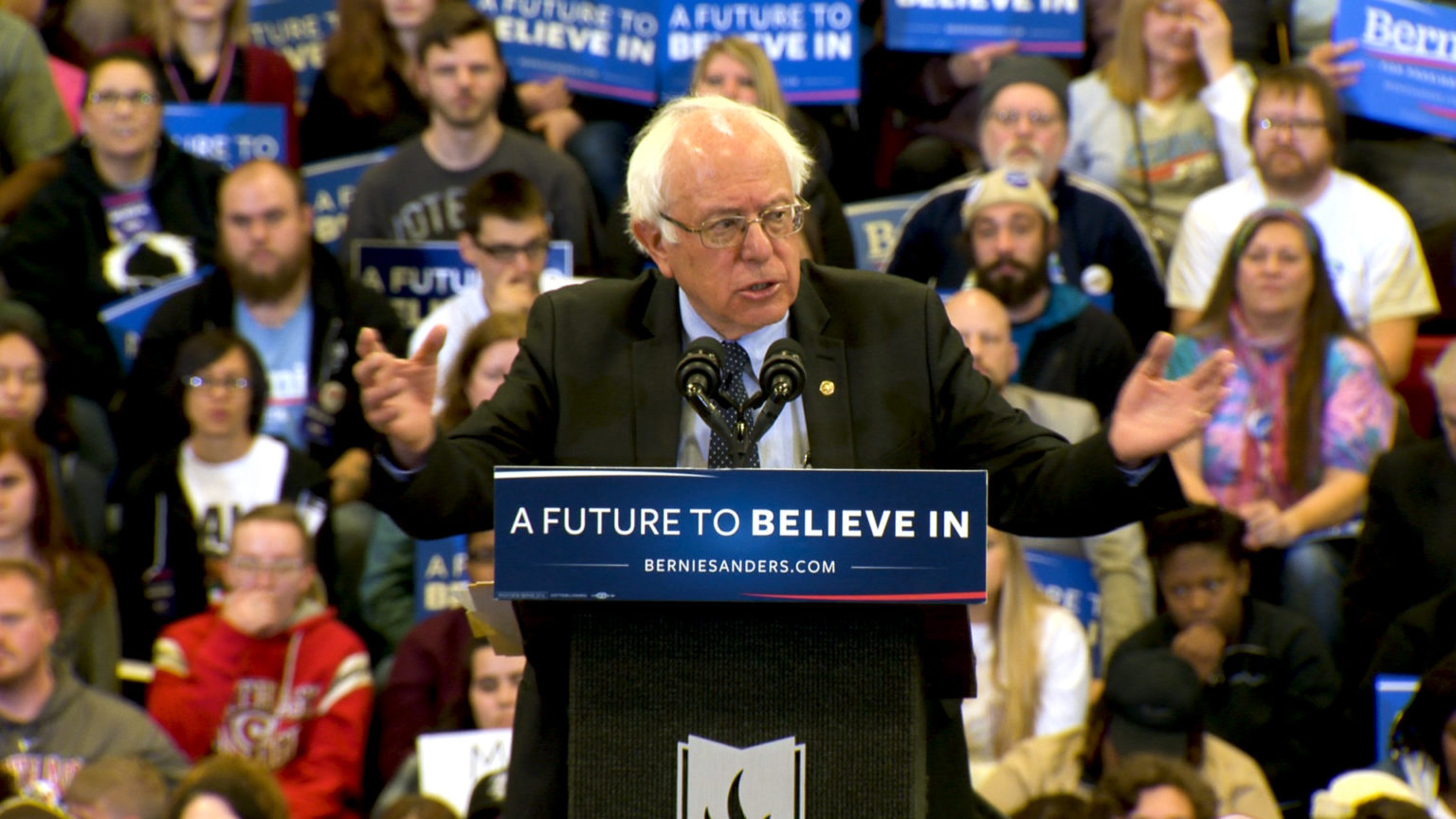 ---
Vermont U.S. Sen. Bernie Sanders led the Democratic presidential primary in three key battleground states according to a new poll released by the UW-Madison Elections Research Center. 
In Wisconsin, Sanders led the field by 17 points with 30% of likely Democratic voters. Sanders's margin was smaller in Michigan and Pennsylvania, where he led the field by nine and five points respectively. The poll includes a roughly four-point margin of error. 
This is the first Wisconsin poll of the 2020 election that has Sanders leading in the Democratic primary. A January Marquette Law School poll had former Vice President Joe Biden neck-and-neck with Sanders 23%-19%, which was within the 6.3-point margin of error. The Elections Research Center poll uses a different methodology, conducting the poll online via YouGov, while Marquette calls landline and cell phones. 
The new result indicates a possible shift in momentum for Sanders who won Wisconsin's Democratic primary in 2016. 
"Sanders is well positioned to pick up the lion's share of delegates in these states [Wisconsin, Pennsylvania and Michigan] unless another Democrat breaks away from the pack to challenge him," Elections Research Center director Barry Burden said in a statement. 
The remainder of the Democratic primary field hovered around 12% support among Wisconsin voters, including the two candidates who have campaign offices in Wisconsin: Massachusetts U.S. Sen. Elizabeth Warren and former New York Mayor Michael Bloomberg. This marks a bump for Bloomberg, who received 6% in the January Marquette poll, while Warren held steady between the two. 
In head-to-head matchups against the incumbent President Donald Trump, the new poll shows top Democratic candidates in a dead heat. All candidates show a slight lead on Trump, but all within the margin of error. 
"Each of the Midwest battlegrounds could be won by either party, almost regardless of who becomes the Democratic nominee," Burden said. 
Just months ahead of the Democratic National Convention in Milwaukee, attention paid to Democratic-leaning voters in swing states like Wisconsin could tilt the presidential election in either direction. 
"Turning out new voters may be an important key to Democratic success this election year," the center wrote in a release. "Voters who did not turn out in the 2016 presidential election are especially favorable to Democratic candidates in 2020."
Of those demographics Democrats are targeting for turnout, the new poll shows Sanders with a commanding lead among younger voters and a strong show of support with Latino voters. Biden similarly has significant support among black voters. 
The Elections Research Center plans to release two more polls in June and October ahead of the November election. The release comes ahead of a new Marquette poll that will provide new numbers on Thursday. 
---
Recent Here & Now
//php dynamic_sidebar( 'news-sidebar-2' ); ?>