Updated: Milwaukee DNC Postponed Until August
The DNC will be rescheduled to August 17 amid coronavirus concerns. Presidential candidates weighed in on the Wisconsin election, with Bernie Sanders advocating for it to be postponed, while Joe Biden advocated leaving it up to the state.
April 2, 2020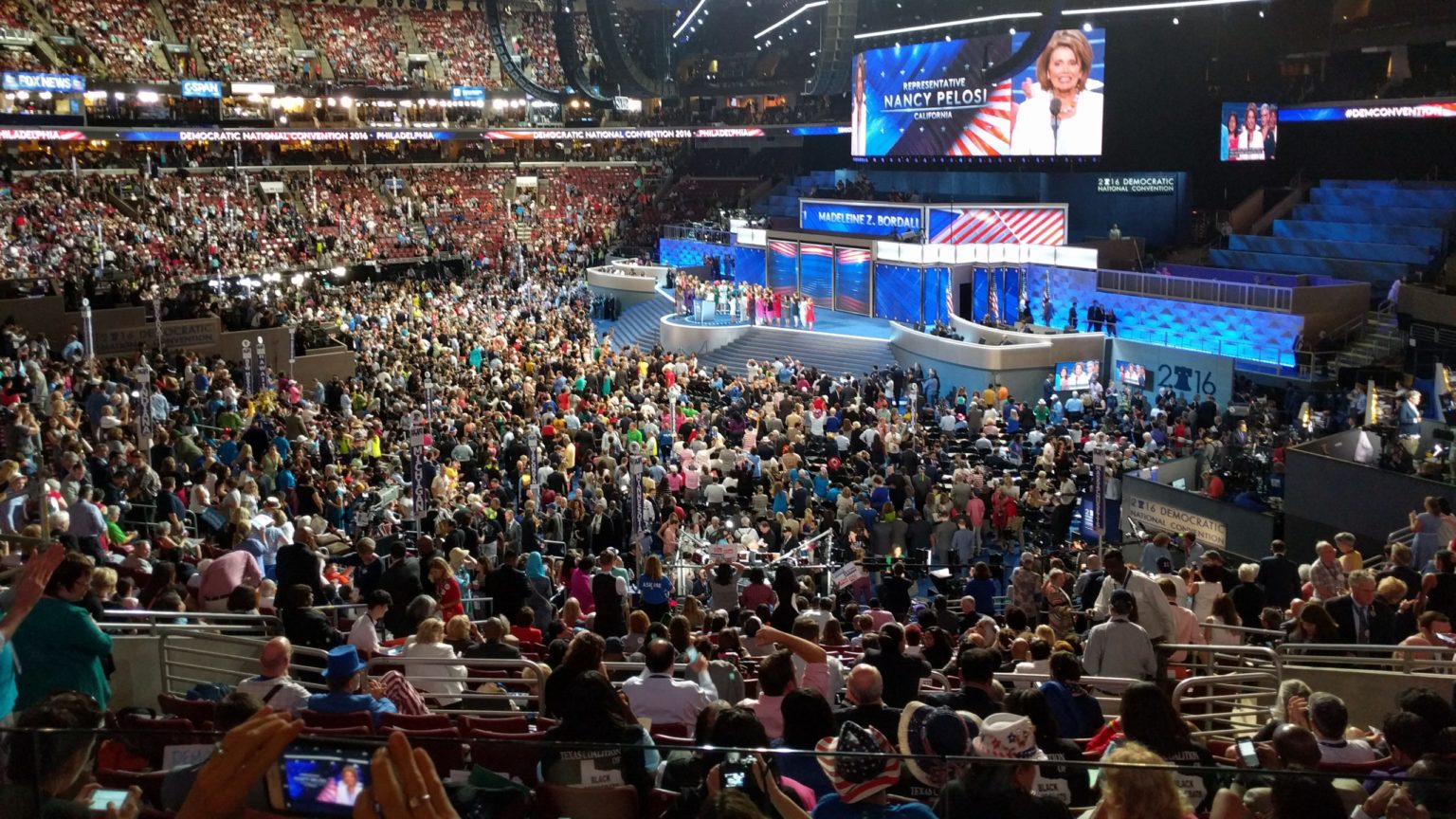 ---
The Democratic National Convention, originally scheduled to be held in July, will be delayed to the week of August 17, according to a release from the national party Thursday. 
The decision is meant to give organizers more time to "determine the most appropriate structure for this historic event."
"In our current climate of uncertainty, we believe the smartest approach is to take additional time to monitor how this situation unfolds so we can best position our party for a safe and successful convention," said Joe Solmonese, CEO of the Democratic National Convention Committee. 
The party said part of their contingency planning include possibly adjusting the format, crowd size, and schedule of the convention. They said accommodations such as the Fiserv Forum and area hotels will still be available for the August date. 
"Ultimately, the health and safety of our convention attendees and the people of Milwaukee is our top priority," said Democratic National Committee Chair Tom Perez. 
This comes the day after presidential candidate Joe Biden urged the convention to be delayed due to the virus. 
With the spring election less than a week out, Biden's opponent, Bernie Sanders said Wisconsin should look to delay the presidential preference and spring elections on April 7. 
"People should not be forced to put their lives on the line to vote, which is why 15 states are now following the advice of public health experts and delaying their elections," Sanders said in a statement. "The state should delay Tuesday's vote, extend early voting and work to move entirely to vote-by-mail."
In a call with reporters Thursday, Biden said he wanted to leave the decision up to Wisconsin officials.
Biden and Sanders will face each other in the state's presidential primary next week. In the most recent Marquette poll, Biden led Sanders 62%-34%. The results came the same day former Democratic U.S. Sen. Herb Kohl endorsed Biden for president. Sanders has received the endorsement of U.S. Rep. Mark Pocan, D-Town of Vermont.
This story was updated to include Biden's call with reporters. The clip was edited to exclude a reference to April 2 as the deadline to apply for an absentee ballot. A federal judge ruled late Thursday to extend the deadline to April 3. 
---
Recent Here & Now
//php dynamic_sidebar( 'news-sidebar-2' ); ?>