Mask Mandate Gets Legal Challenge from Conservative Group
The Wisconsin Institute for Law and Liberty is seeking to have a court throw out the current emergency declaration, saying it is an illegal extension of the previous order.
August 25, 2020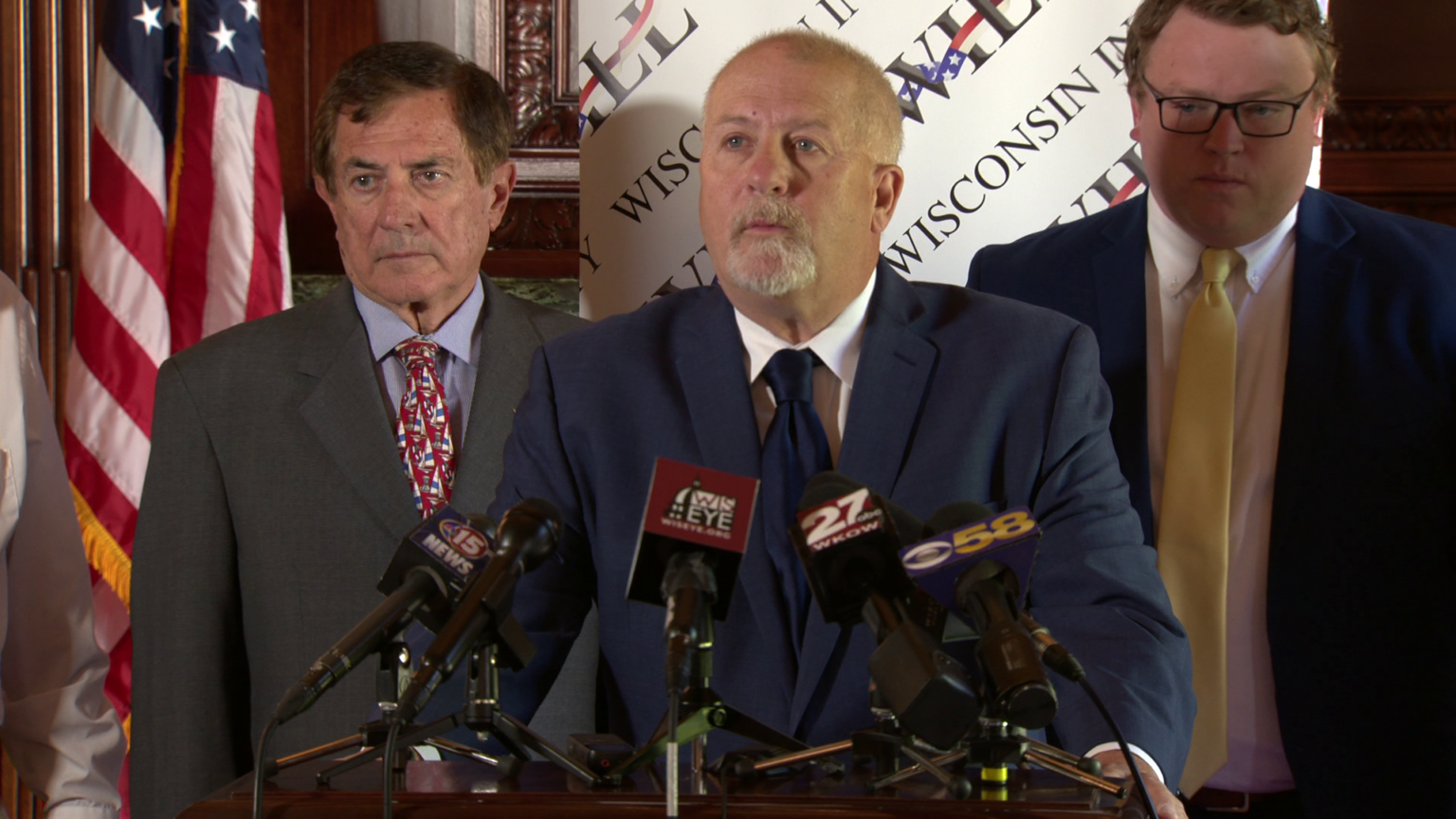 ---
The conservative group Wisconsin Institute for Law and Liberty is asking a state court to declare the governor's new public emergency declaration unconstitutional.
Gov. Tony Evers declared a second public health emergency related to the COVID-19 pandemic in early August, after an initial emergency declaration expired in May.
The current public health emergency is what has authorized the statewide mask mandate.
If the governor wants to extend the emergency declaration, he must get approval from the state Legislature. Additionally, the Legislature can vote to overturn a gubernatorial emergency declaration.
"Governor Evers cannot seize these time-limited emergency powers more than once without legislative approval," institute president Rick Esenberg said in a statement.
This comes as the mask mandate has received criticism from conservatives as an overreach by the governor and unnecessary.
"This lawsuit is not about whether masks are good or bad, or whether Wisconsin ought to do more, or less, to address COVID-19. It isn't even about whether the state should have a mask mandate," Esenberg added. "This lawsuit is about our system of government and the rule of law."
The group is asking the court to find that Evers either illegally re-invoked an expired emergency declaration, or that the emergency declaration statute unconstitutionally delegates legislative power to the governor.
The lawsuit was filed in Polk County court, but could eventually be heard before the Wisconsin Supreme Court, which has a 4-3 conservative majority after Justice Jill Karofsky was sworn in in August.
"Republicans and their allies have tried at every turn to prevent the governor from keeping Wisconsinites healthy and safe," said Evers spokeswoman Britt Cudaback. "From safer at home to the April election and now masks, they've filed more lawsuits than they have passed bills during this pandemic."
In the wake of Evers' declaration, Republicans in the state Senate said they were willing to convene in a matter of weeks to overturn the public health emergency, but have since failed to do so.
The August order also allowed Evers to activate the national guard to help poll workers during the August primary, but the current declaration will not impact the November general.
If courts decide to overturn the governor's emergency declaration, local orders would remain in effect.
---
Recent Here & Now
//php dynamic_sidebar( 'news-sidebar-2' ); ?>