Update: Legislature Passes COVID-19 Aid Package
The bill received broad bipartisan support and would eliminate the state's one-week waiting period for unemployed Wisconsinites to receive benefits, among other provisions. The governor signed the bill Wednesday afternoon.
April 15, 2020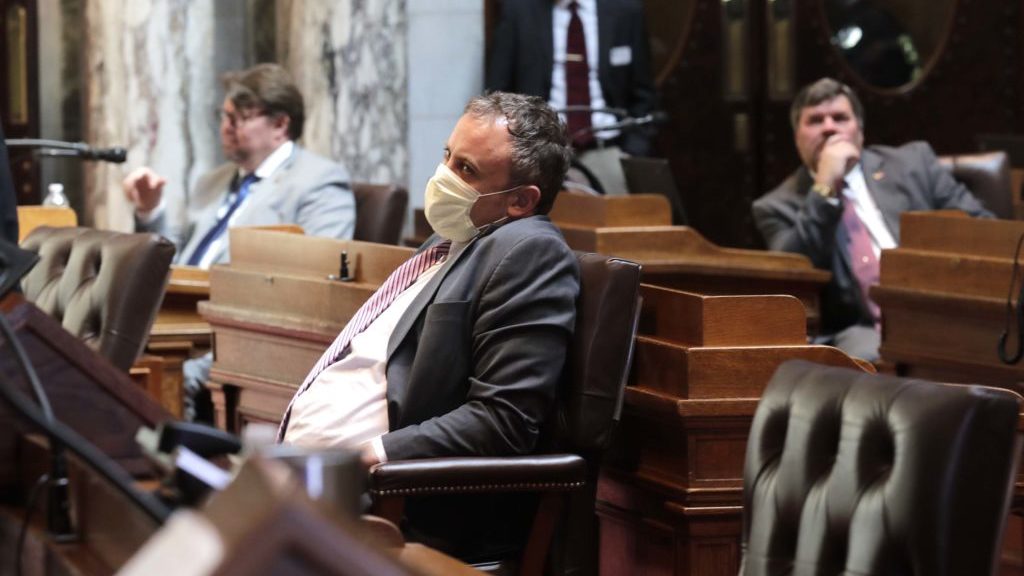 ---
The Wisconsin Legislature passed, by a near-unanimous vote, a coronavirus aid bill that will adjust regulations and provide financial support as the state battles the global pandemic. The governor signed the bill Wednesday afternoon. 
Two Milwaukee Democrats, Reps. Jonathan Brostoff and Marisabel Cabrera, voted against the measure in the Assembly, saying the bill did not go far enough. The Senate passed the bill unanimously.
The bill removes the state's one-week waiting period for those unemployed to receive benefits. It also allows the state's budget-writing committee latitude to move state funds to address the pandemic up to $75 million, as well as requiring health insurers to cover COVID-19 tests and not charge more for out-of-network coronavirus care. 
"There was a collaborative effort in crafting the legislation, using input from Democrats, Republicans, workers, business owners, healthcare providers and constituents," Assembly Speaker Robin Vos, R-Rochester, said in a statement after the bill's passage. "The result was a bill that bolsters the state's response to the public health emergency."
During both the Assembly and Senate floor sessions, Democrats offered amendments to the legislation to create small business loan and childcare grant programs. Democrats also sought to make the state's fall elections all-mail, sending absentee ballots to all Wisconsin voters. 
The Democrats' amendments all failed along party-line votes. 
.@SenShilling Dem Minority leader is speaking from the conference room in the Capitol. "This legislature has yet to rise to the challenge…(it's) disappointing the plan before us is limited in scope."

— zac schultz (@zschultzWPT) April 15, 2020
The bill passed by the Legislature however, did not include a provision that would have allowed the state's Republican-controlled budget-writing to enact cuts in the state budget. The provision was included in draft legislation released by the governor's office last week. Gov. Tony Evers said Wednesday the bill was "a step in the right direction."
---
Recent Here & Now
//php dynamic_sidebar( 'news-sidebar-2' ); ?>