Legislature Gavels-In, Delays Debate on Police Reform
The Legislature gavelled-in to a special session Monday, but quickly went on recess until Thursday.
August 31, 2020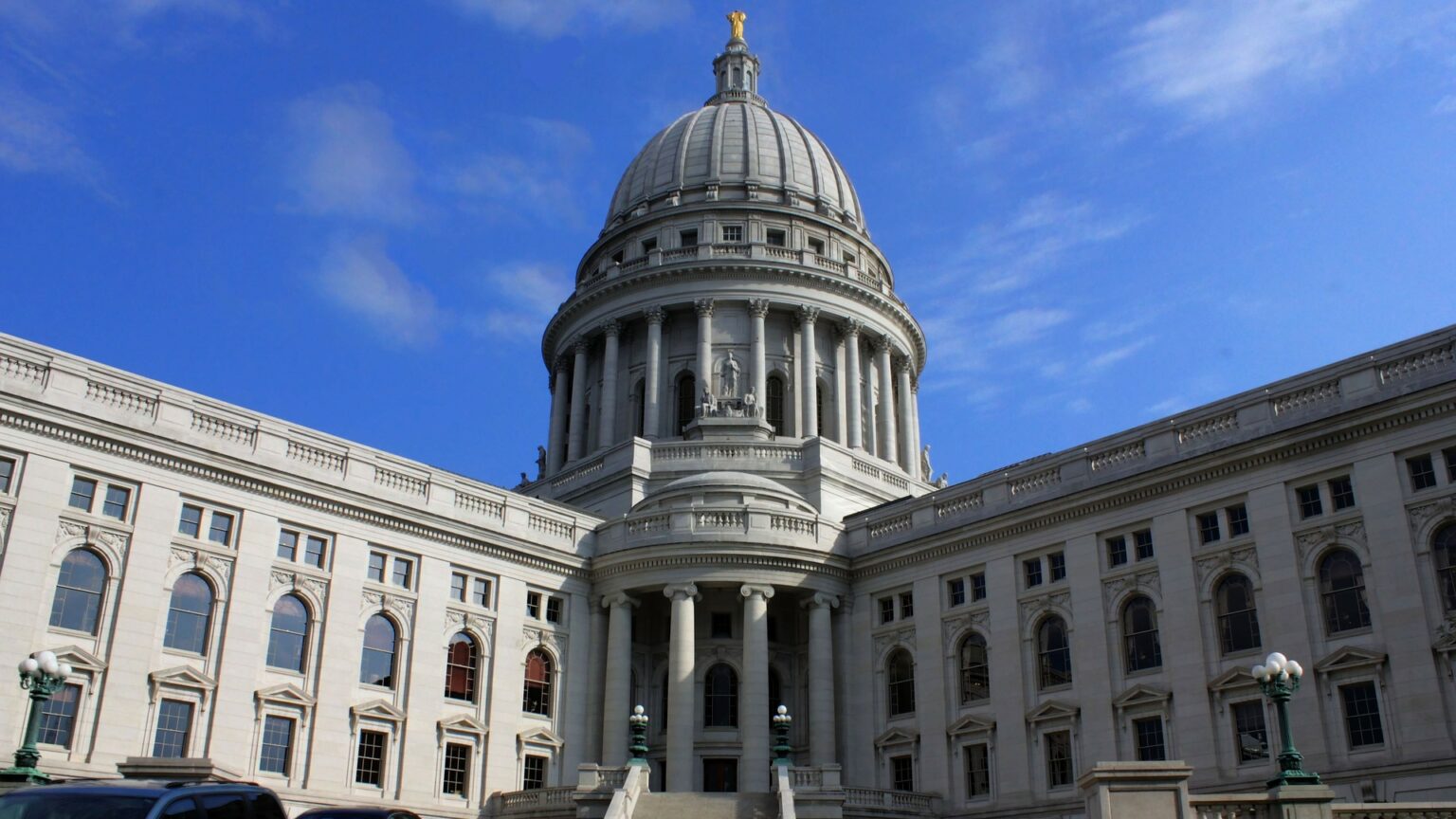 ---
The state Legislature gavelled-in a special session Monday to deal with policing and racial disparities, with promises to take up bills in the near future.
The session was called by the governor and is one of the few times the Republican-controlled Legislature has agreed to debate bills rather than gavel-out the same day.
Democrats criticized the move to delay the vote.
"The people of Wisconsin don't want another task force or more delays—they want action and results, and they want it today, not tomorrow or some day months down the road," Gov. Tony Evers said in a statement.
"It's disappointing that there's no sense of urgency from Republicans, and it's a let down to all the people who are asking us to lead."
Republicans said they want time to appropriately vet legislation before voting on it in full session. Assembly Speaker Robin Vos touted his task force on racial disparity, created in the wake of the Jacob Blake shooting, as a way to vet proposed legislation.
"After the tragic events this past week, the best way forward is not through divisive and partisan politics but through bipartisan cooperation. The Speaker's Task Force is an opportunity to bring people together to find solutions," he said.
Instead of assigning a legislative committee to discuss bills, Assembly Majority Leader Jim Steineke said the task force, which he is leading, will recommend bills to the full Assembly. Vos said Monday that the task force would be broadened to include community members.
.@RepSteineke gaveled in the governor's special session on police reform before quickly recessing in the Assembly.

He says the bills will be considered as part of a Speaker's task force. He says he hopes to have bills ready in January. pic.twitter.com/sN8OGp5u1B

— Shawn Johnson (@SJohnsonWPR) August 31, 2020
Legislation
In his special session call, the governor re-introduced a slate of bills he proposed over the Juneteenth holiday. The nine bills include proposals to:
Establish statewide use of force standards
Require use of force and de-escalation training for officers
Fund community organizations that use violence interruption strategies
Ban the use of chokeholds
Require law enforcement agencies to publish use of force policies
Create a civil cause of action for calling law enforcement unnecessarily to harass someone
Require the state DOJ to publish an annual report on use of force incidents
Prohibit no-knock warrants
Share employee records between law enforcement and corrections agencies
"I encourage Wisconsinites to contact their elected officials and ask them to show up and get to work to pass these bills. We don't have time to wait," Evers said Monday.
Republicans introduced their own package of legislation, proposed by Sen. Van Wanggaard, R-Racine, that overlapped on some provisions like banning chokeholds.
The Wanggaard bills broadly address accountability, community involvement, transparency and public safety. Senate Majority Leader Scott Fitzgerald said he also wanted to include steeper penalties for violence against police, firefighters and EMTs.
Legislative Black Caucus Calls for Action
Per the governor's special session call, the Legislature had to at least gavel-in the session Monday at noon. Ahead of the gavel, members of the legislative Black caucus–all Democrats–called for quicker action by the Legislature.
"We have seen the injustice of our policing system first hand…these scenarios are extremely traumatic," said Rep. Shelia Stubbs, D-Madison, standing in front of the Capitol.
"How many more lives have to be taken because of inaction from this place?"
The Senate and Assembly will both stand in recess until Thursday.
---
Recent Here & Now
//php dynamic_sidebar( 'news-sidebar-2' ); ?>