Jury finds Rittenhouse not guilty, courthouse crowds respond to outcome
After nearly a week of deliberations and a bustling scene of demonstrations outside the courthouse, Kenosha County jurors acquitted the Illinois teenager on all counts, finding that his shooting of three men during unrest in August 2020 was in self-defense.
By Murv Seymour
November 19, 2021 • Southeast Region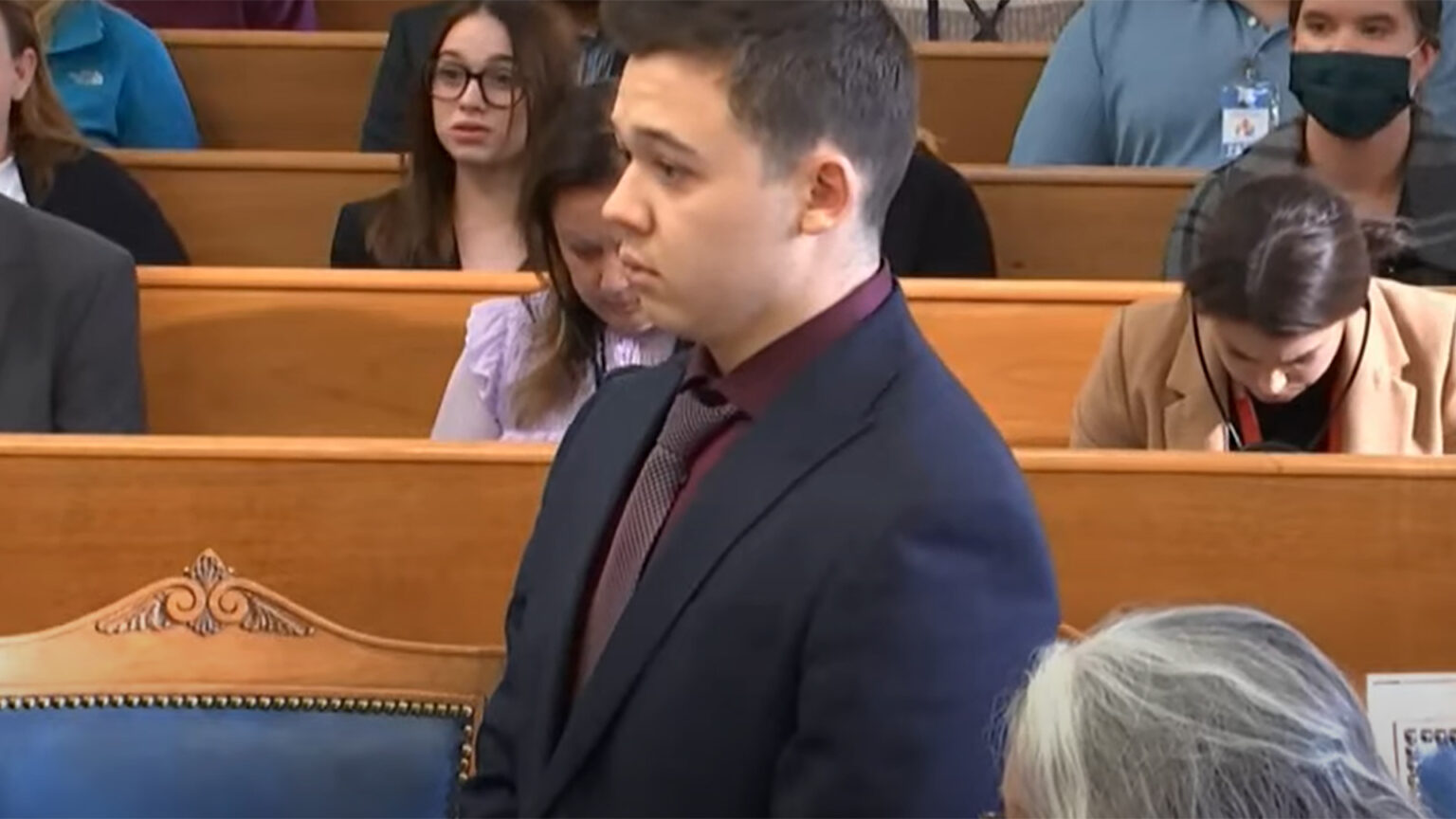 ---
After four days of deliberations, a Kenosha County jury found 18-year-old Kyle Rittenhouse not guilty of all five charges in connection to him shooting three people during civil unrest in Kenosha in August 2020 after the police shooting of Jacob Blake.
Rittenhouse, who was 17-years-old at the time, faced multiple charges, including first-degree intentional homicide after shooting and killing Joseph Rosenbaum, 36, and Anthony Huber, 26. He also wounded Gaige Grosskreutz, now 28. Rittenhouse is white, as are the men he shot. In the court proceedings, Rittenhouse's lawyers argued he acted in self-defense, while prosecutors argued he instigated the shootings. The jury found in favor of the defense.
Rittenhouse's family sat with interlocked hands before they burst into tears when the verdict was read. Upon his acquittal, Rittenhouse immediately hugged and embraced his attorney after hearing his fate.
The twelve jurors had to unanimously decide if Rittenhouse was guilty of murder or if he had acted in self-defense. The jury was allowed to consider lesser charges during its deliberations.
Deliberations hit a snag on their second day. Jurors asked Judge Bruce Schroeder to take another look at various evidentiary videos before, during and after the shootings. This process took much of the day And that evidence may have played a key role in how the jury reached its verdict given the length of deliberations.
The defense had asked the judge to declare a mistrial on multiple occasions, with one focusing on how video evidence was shared, and with another related to their assertion that prosecutors asked inappropriate questions of Rittenhouse during cross-examination.
Throughout the nearly three-week trial, which started Nov. 1, tensions remained heightened outside the courthouse. Some of these protestors were seeking a conviction, while others sought an acquittal. Both gathered on the building's lawn and steps, holding signs and periodically chanting at one another each day of the trial.
Within minutes of the verdict being read, a crowd of people began to swell on the top steps of the Kenosha County Courthouse. Some expressed outrage over the trial's outcome. One person was holding a "Kill Kyle" sign, another held one that read "Free Kyle." Many of them were among the participants in daily protests since the trial began.
Prosecutors made no comments about the jury's decision. Earlier, they said that regardless of the verdict, they would not make any statements about the trial's outcome.
About an hour after the verdict, Rittenhouse's lead attorney Mark Richards met with reporters. "I was afraid of a compromise," Richards said.
Richards explained that in order to prepare for the proceedings, he had Rittenhouse take part in a mock trial where he testified in his own defense.
The attorney added that Rittenhouse had as much of a right to be in Kenosha during the protests as any of the demonstrators.
Not knowing what to expect after this trial that attracted intense national attention, Wisconsin Gov. Tony Evers activated 500 National Guard troops, who were placed on standby in anticipation of any potential unrest that may come with the verdict.
Just before the case went to the jury, Evers took to social media and called for calm.
Shortly after the verdict, the governor released a statement encouraging Wisconsinites to work together for justice.
"No verdict will be able to bring back the lives of Anthony Huber and Joseph Rosenbaum, or heal Gaige Grosskreutz's injuries, just as no verdict can heal the wounds or trauma experienced by Jacob Blake and his family. No ruling today changes our reality in Wisconsin that we have work to do toward equity, accountability, and justice that communities across our state are demanding and deserve."
When asked about what Rittenhouse will do next, Richards said he will probably seek some anonymity and move away from the area.
"He'll have to get on with his life as best he can," Richards said.
Editor's note: This report has been updated with additional information about responses to the verdict.
---
Recent Here & Now
//php dynamic_sidebar( 'news-sidebar-2' ); ?>