Judge Upholds Statewide Mask Order
A St. Croix County judge denied a conservative request to temporarily throw out Evers' statewide mask mandate.
October 12, 2020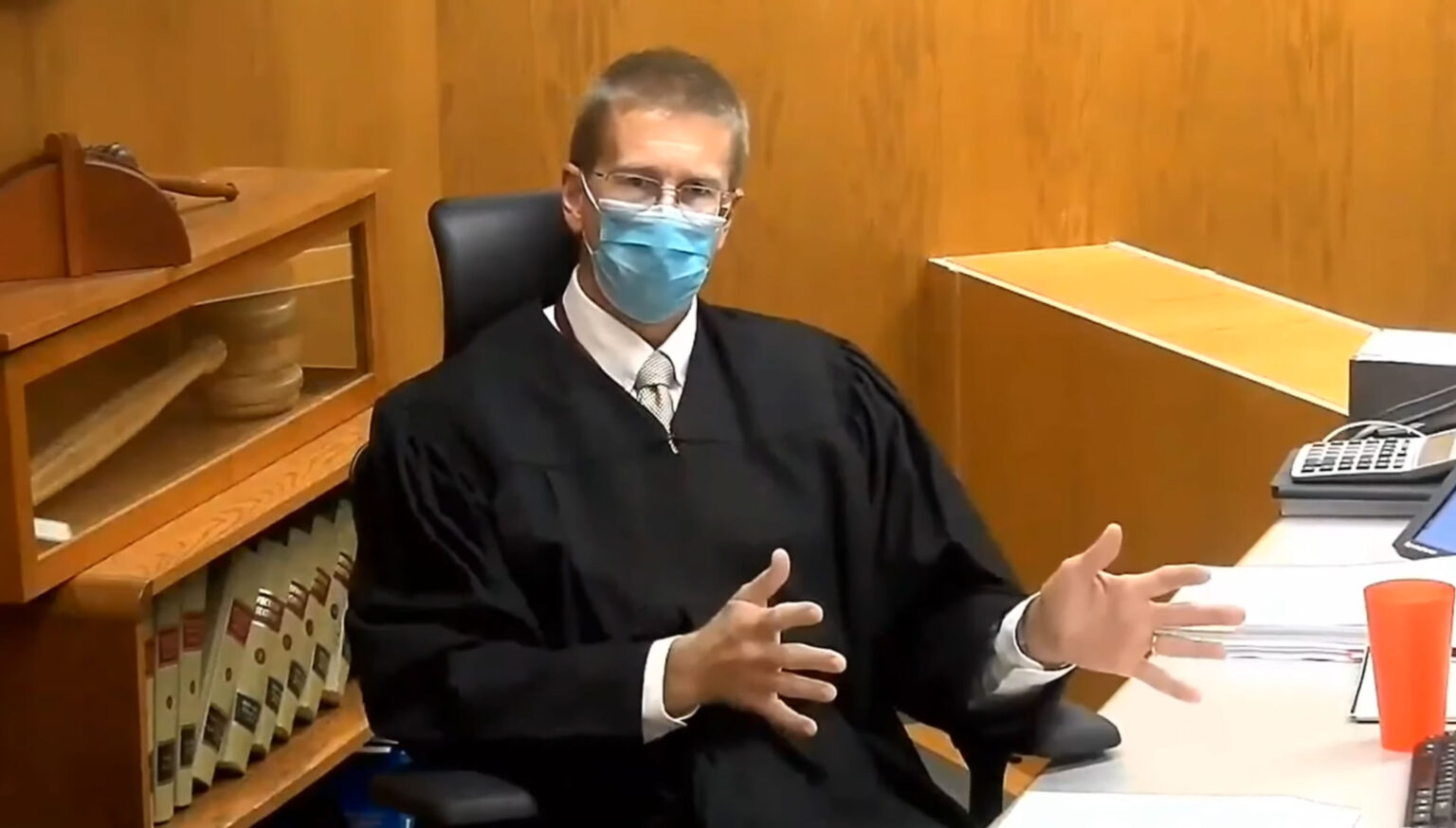 ---
A St. Croix County judge denied Monday a conservative group's push to throw out the state's mask order.
The conservative Wisconsin Institute for Law and Liberty asked Judge R. Michael Waterman to issue a temporary injunction to stop the mask order.
Waterman said however, that a ruling to overturn the mask order would insert the judiciary into an issue that is largely the purview of the governor and the Legislature.
"If granted, the temporary injunction will affect every person in Wisconsin by a judicial act that usurps the governor's power to declare a state of emergency and the legislature's power to end one," Waterman wrote. "The legislature can end the state of emergency at anytime, but so far, it has declined to do so."
He added that a temporary injunction should only be used to maintain the status quo—saying that the mask order is the current status quo in the state.
At issue was whether the governor can declare successive emergency orders stemming from a similar event. Conservative plaintiffs argued that the 60-day statutory time limit could not be re-upped, and would amount to ruling by executive decree.
Waterman ruled however, the 60-day time limit provides for reevaluating the emergency rather than creating a hard stop.
"When an executive order ends after 60 days, it forces the governor, before issuing another order, to reexamine the situation and publicly identify existing, present-day facts and circumstances that constitute a public health emergency," Waterman wrote.
"The 60-day limit provides an important check against run-away executive power, but it does not prevent the governor from issuing a new executive order when the emergency conditions continue to exist," he added.
Wisconsin Institute for Law and Liberty President Rick Esenberg said the group would repeal the decision.
"It is with regret that the Judge held that the Governor of the State of Wisconsin can rule the state by decree for an unlimited amount of time with the acquiescence of the legislature," he wrote in a statement.
Wisconsin Attorney General Josh Kaul, whose office represented the defendants in the suit, called Monday's ruling "the right one."
"Wisconsin currently faces one of the worst COVID-19 outbreaks in the nation, and the mask requirement is a critical protection against the ongoing danger that the coronavirus poses to Wisconsinites' health," Kaul wrote in a statement.
"I encourage legislative Republicans to stop supporting this attack on the mask requirement and instead to work with Governor Evers to adopt statewide policies that will allow us to more effectively fight the virus and keep Wisconsinites safe," he added.
Gov. Tony Evers called the ruling a "victory in our fight against COVID-19 and our efforts to keep the people of Wisconsin safe and healthy during this unprecedented crisis."
U.S. Sen. Ron Johnson, R-Oshkosh, also reacted to the decision while on a call with reporters Monday, saying that he believes the governor's order will be largely unenforceable. He said he favors personal mask use, but not a statewide mandate.
The St. Croix County decision could face further appeal before the state's Supreme Court, which has a 4-3 conservative majority.
Evers asked Wisconsin's Republican legislative leaders and their allies to withdraw from ongoing litigation and not pursue new litigation related to the state public health emergency, or mask mandate.
Gov. Evers penned a letter to Assembly Speaker Robin Vos and Senate Majority Leader Scott Fitzgerald, asking to meet with them to "discuss our state response."
"I ask that you bring to our meeting concrete options supported by science and public health that our administration can take to save lives and keep people safe that you, your caucuses, and your allies will support," Evers wrote to Vos and Fitzgerald.
"I assume you know the Legislature could convene at any time — today even— on this issue at your discretion, as was noted by a St. Croix County Circuit judge this morning," Evers continued, referring to Waterman's refusal to block the governor's statewide mask mandate.
This story was updated with quotes from Kaul, Esenberg and Evers.
---
Recent Here & Now
//php dynamic_sidebar( 'news-sidebar-2' ); ?>