I Was Going to Vote In-Person, Then I Caught COVID. Now What?
November 2, 2020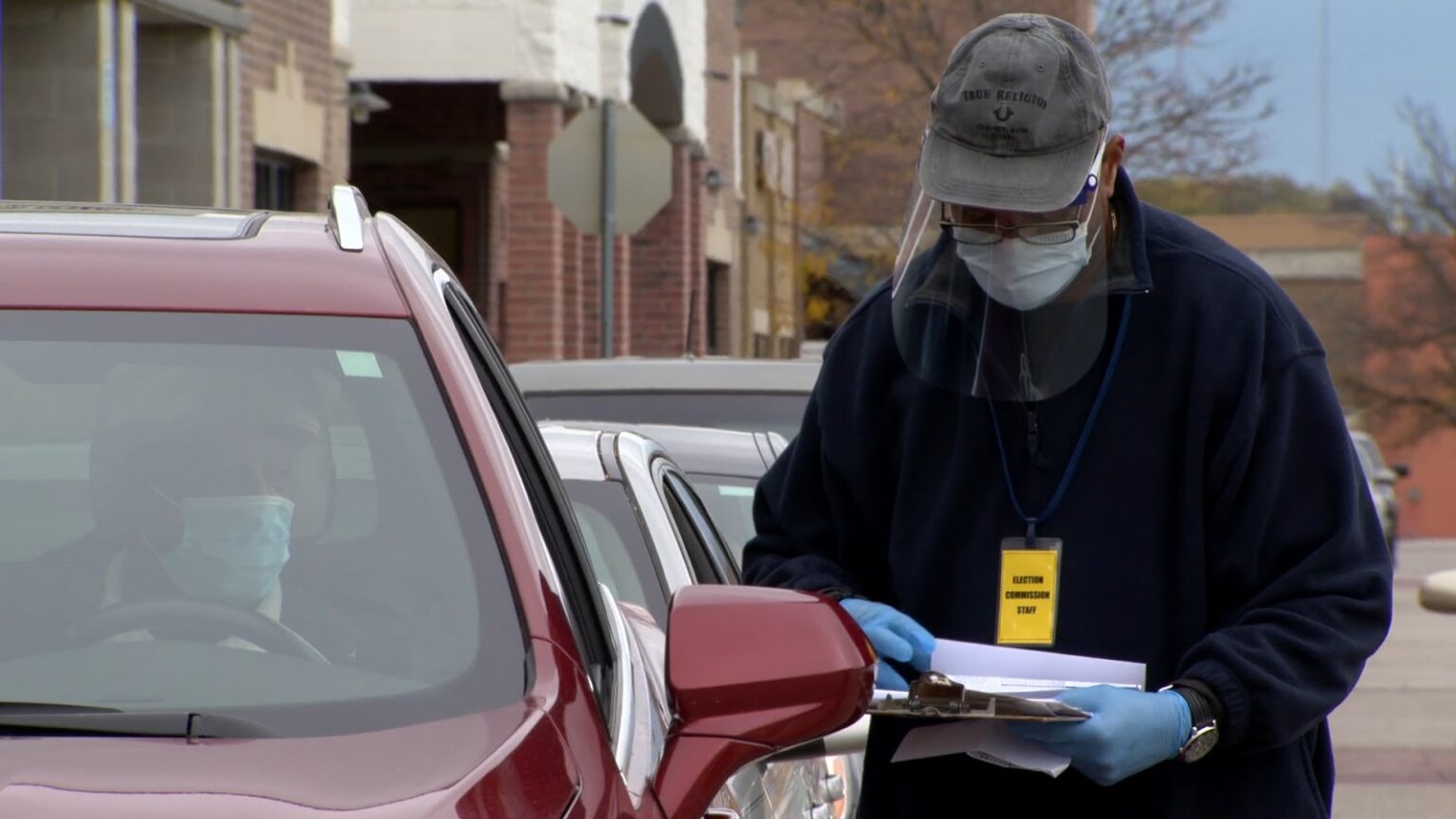 ---
The country's two major concerns will come together Tuesday, national elections and the COVID-19 pandemic.
As of Monday, nearly 1.9 million absentee ballots have already been cast in Wisconsin. However, polling data indicates there are still plenty of voters planning on heading to the polls on Election Day.
That comes amidst Wisconsin hitting a record Monday with 4,463 daily positive new cases averaged over seven days. That's a total of 31,247 new COVID-19 cases in the state in the last week.
Can you still vote on Election Day if you recently tested positive for COVID-19?
The answer is yes, but officials are recommending it be done safely one of two ways. The first and recommended is through curbside voting, according to Wisconsin Elections Commission Administrator Meagan Wolfe. This must be done at the appropriate precinct and the voter must have access to a car.
Another is by an extension of Wisconsin's election law for hospitalized voters to those quarantining in their homes after testing positive for COVID-19.
In March, the Wisconsin Elections Commission "voted to expand the definition of hospitalized electors to include those quarantined in their home due to COVID-19," explained in a letter to municipal clerks across the state.
A step-by-step process was outlined to ensure the voter's day-of absentee ballot would be filled out safely and accurately. The first, and most important, is to find someone who is a registered voter who will act as your designated voting agent.
"A friend or family member takes the place of the post office," said Gail Bliss from the League of Women Voters, who is in charge of answering hospitalized voter questions from the group's statewide helpline.
"If there were more time, the ballot could be mailed to you and you could mail it back. Since we don't have that time, you find someone who's willing to carry paperwork around."
Once that person is found, the voter needs to fill out the form needed to request an absentee ballot. If someone does not have a printer at home, they can hand-write the information as long as it includes everything on the original form and is signed by both the voter and the agent, Bliss said.
The agent then takes that documented information along with the voter's photo ID and the agent's ID to the clerk's office. If everything is properly filled out, the clerk will issue the agent an absentee ballot.
The agent then returns to the quarantined voter who fills the ballot out like any other absentee ballot and the agent also acts as the ballot witness.
Once the ballot is properly filled out and signed, the agent then returns the ballot to the clerk's office, appropriate precinct, or ballot drop box.
Bliss warns extending the hospitalized voting procedure only applies to those who have contracted the virus and are quarantining to prevent further transmission.
"I've gotten calls through our helpline of people who got out of the hospital a few days ago and don't want to go stand in line. This is not their solution."
In these cases, curbside voting can be used to safely fill out a ballot at a voter's precinct.
Bliss also cautioned voters to follow the laws and fill everything out correctly the first time to prevent agents from having to make additional trips, or worse, having an absentee ballot be rejected.
"We encourage people, you know, read the directions. Sign the outside of the absentee ballot envelope. Have the witness sign and put their address on it," Bliss said. "A lot of first-time absentee ballots come in without some of that stuff, and that's sad because then it doesn't count. And if you're going to spend this much time getting a vote in there, you want it to count."
---
Recent Here & Now
//php dynamic_sidebar( 'news-sidebar-2' ); ?>