How many Ukrainian refugees have resettled in Wisconsin over the past decade?
As the U.S. commits to accepting 100,000 people from Ukraine who are fleeing invasion by Russia, local resettlement agencies don't expect to see many make their way to the state given policies that favor reuniting families and familiar communities.
March 31, 2022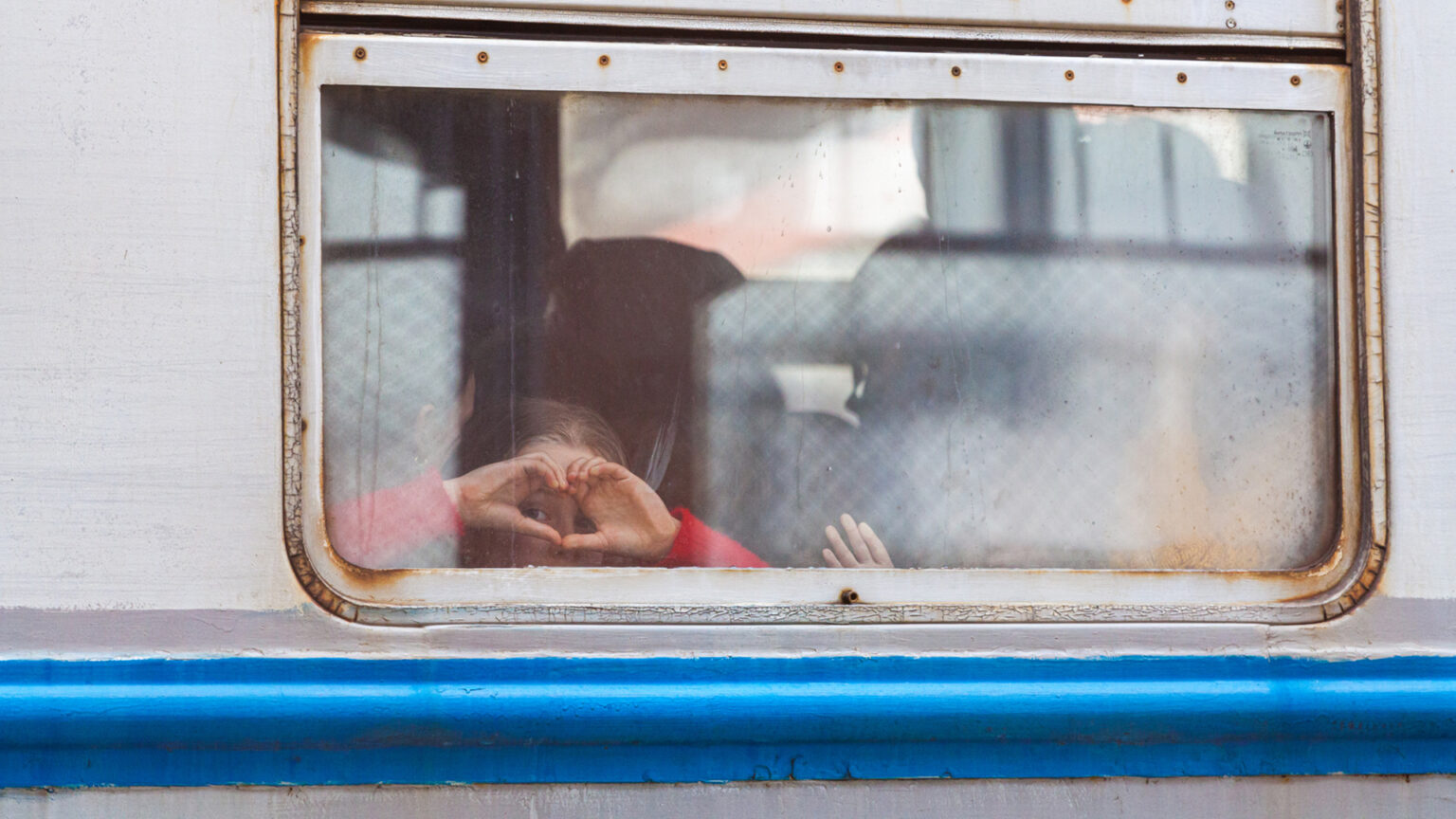 ---
A little more than a month after Russia began its assault on Ukraine, the United Nations estimates more than 10 million people have been displaced. The U.N. figure includes more than four million people who have fled Ukraine entirely, prompting a refugee crisis on a scale not seen in Europe since World War II.
While a majority of Ukrainians displaced by the war will likely remain in Europe, President Joe Biden has committed to helping up to 100,000 Ukrainian refugees resettle in the United States. If completed, this action would mark the second major influx of refugees to the U.S. in less than a year following years of declining resettlements.
Between September 2021, when American troops completed their withdrawal from Afghanistan, and Jan. 31, 2022, nearly 70,000 Afghans evacuated from the nation have been resettled in communities across the U.S. That number includes around 10,000 refugees who were temporarily housed at Fort McCoy in western Wisconsin before resettling in communities around the nation.
Around 1,000 of these Afghan refugees were resettled in Wisconsin estimates Dawn Berney, executive director of Jewish Social Services of Madison, which has been resettling refugees in Dane County since 2016.
With another potential wave of refugees on the horizon, resettlement agencies remain in the dark about how many Ukrainians might make their way to the state, as well as when they might begin arriving.
"There's unfortunately not much information, period," said Berney.
While Berney expects the Jewish Social Services of Madison will resettle Ukrainian refugees locally, the only information she's gleaned so far about the expected influx is via news media.
"We have no idea when this is going to all happen, which is a very bizarre thing," Berney said. She suspects officials in the U.S. State Department, which administers refugee resettlement, are waiting to better understand the trajectory of the war.
"I think the State Department has absolutely no idea what they're going to do," Berney said.
While uncertainty abounds, patterns in where refugees are resettled in the U.S. over the past decade suggest Wisconsin might not be a major destination for refugees fleeing the Russian invasion.
Between 2012 and 2021, more than 19,000 Ukrainian refugees were resettled in the U.S. according to State Department data. That figure accounts for a bit less than 4% of all resettlements over the course of the decade. Of these 19,000-plus resettlements, a miniscule number — just 28 — occurred in Wisconsin.
A handful of these Ukrainian refugees finding new homes in Wisconsin wound up in the Fox Cities, according to Tami McLaughlin, director of World Relief Fox Valley, a resettlement agency based in Oshkosh. McLaughlin said the agency has welcomed two Ukrainian families in recent years, but she said those families then relocated elsewhere to reunite with family members who had previously resettled in the U.S.
The U.S. refugee resettlement program prioritizes reuniting new arrivals with family members who previously came to the country. Barring familial connections, refugees are sometimes routed to cities that already host refugee communities originating from similar regions.
For that reason, McLaughlin doubted there would be an influx of Ukrainian refugees locally.
"Based on the past, we would not expect to resettle large numbers of Ukrainians to the Fox Valley," she said. " But if we have the opportunity, [we] would certainly welcome and serve them."
Despite the tiny number of Ukrainian refugees resettling in Wisconsin over the last decade, there are Ukrainian immigrant communities around the state. Members of these communities have been at the forefront of public demonstrations against the Russian invasion and fundraising efforts in support of Ukrainians harmed by the war.
McLaughlin indicated the oftentimes lengthy resettlement process meant the arrival of any Ukrainian refugees to Wisconsin would not be imminent.
"We would not expect them to arrive in the short term, but throughout the next year," she said.
Berney said she expected the same, though stressed the lack of information made it difficult to predict how the process would unfold. She noted that there are already a number of Ukrainian refugees in the resettlement process through a program known as the Lautenberg Amendment. The program began in 1990 as a way to prioritize resettlement of Jews from the former Soviet Union, including Ukraine, and has since been expanded to aid the resettlement of refugees fleeing religious persecution from multiple parts of the world.
A March 15 federal budget bill that Biden signed into law renewed the Lautenberg Amendment.
"We do not have any idea what the process is, except for the fact that it will almost definitely start with people coming through the Lautenberg Amendment because they're already partially through the process," Berney said.
At that point, she believes the process would then open up to other Ukrainians fleeing the war. Once resettlements begin, Berney said she expects them to continue well into 2023.
"100,000 is a lot of people," she said.
---
Recent Here & Now
//php dynamic_sidebar( 'news-sidebar-2' ); ?>