'Here & Now' Highlights: Trisha Kilpin, Tiffany Green
Here's what guests on the June 10, 2022 episode said about what the state does to help ensure safety in schools and maternal health disparities related to abortion.
By Aditi Debnath | Here & Now
June 13, 2022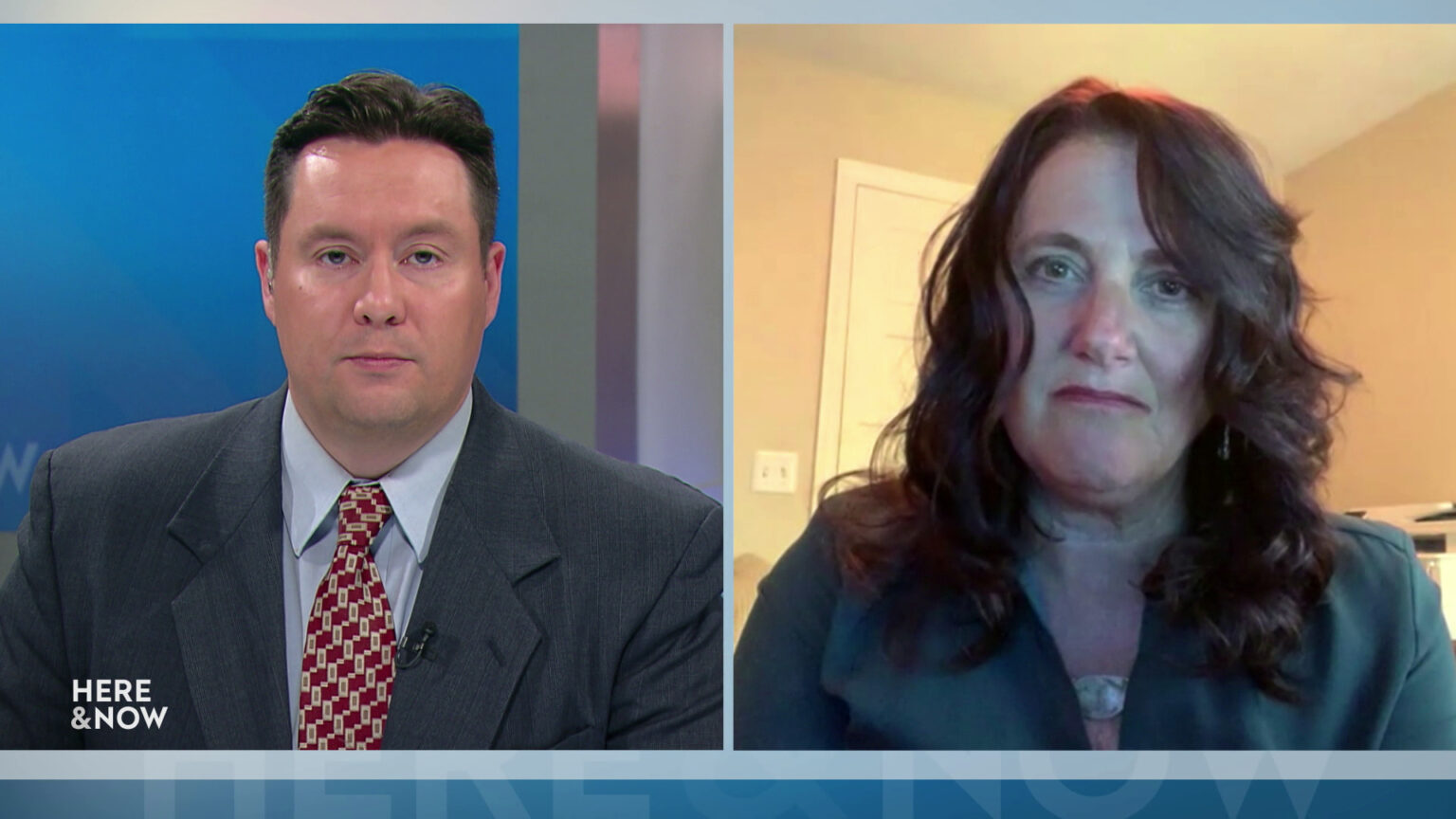 ---
In the wake of the Uvalde massacre, lawmakers in Washington, D.C. are being pressed to act and Trisha Kilpin, director of the Office of School Safety in the Wisconsin Department of Justice, shared what is happening to ensure kids in the state can safely attend school. The U.S Supreme Court decision expected to overturn Roe v. Wade is to be released by the end of June, and UW-Madison researcher Tiffany Green explained how this would disproportionately impact people by race and economic circumstances.
Trisha Kilpin
Director of Office of School Safety, Wisconsin Department of Justice
Trisha Kilpin, a former school social worker who serves as director of the Office of School Safety in the Wisconsin Department of Justice discussed ways to provide security in schools as federal lawmakers offer policy proposals that could include additional funding for school security. Kilpin explained these efforts include both physical protection and emotional support for students.
Kilpin: "That's important to make sure that we have secure entrances, but equally important is to think about what we call prevention or upstream prevention, where we're building school cultures where kids feel a sense of belonging, and they feel that they'd like their school to be safe. And then building that culture of help-seeking so that if problems emerge, kids are likely to tell an adult, tell a trusted person, so that we can intervene and get the child who's demonstrating those types of concerns the help they need and deserve."
Tiffany Green
Professor, UW-Madison Department. of Population Health Sciences and Department of Obstetrics and Gynecology
Tiffany Green, who is a professor in the departments of Population Health Sciences and Obstetrics and Gynecology at the UW-Madison, described the anticipated effects of abortion clinics closing in Wisconsin. Green said limited access to abortion will negatively impact people of color in urban areas. This issue takes on heightened relevance in light of the leaked U.S. Supreme Court opinion that would overturn Roe v. Wade, ending constitutional protections of a right to abortion. The court's final decision is expected to be released sometime in June.
Green: "As a researcher, I can kind of step back and say, OK, regardless of how you feel about abortion on a moral level, we have very clear evidence that limiting access to abortion impacts pregnant people's health and well-being and their economic outcomes, and this is just a fact. So we can debate about the morality of abortion, but the effects of abortion or limiting access have been very well-established, and as you said, they can lead to adverse financial outcomes. They can lead to poor pregnancy-related outcomes, and those outcomes are exacerbated among Black and/or Indigenous urban people. There have been studies that show that laws that limit access to abortion can increase levels of preterm birth and death from congenital abnormalities among Black infants of Black women. So this isn't — that's not debatable. The science is always evolving and growing, but the fact that we have a very robust body of evidence that shows there are negative implications to restricting abortion is not really debatable."
Watch new episodes of Here & Now at 7:30 p.m. on Fridays.
---
Recent Here & Now
//php dynamic_sidebar( 'news-sidebar-2' ); ?>