'Here & Now' Highlights: Tanya Atkinson, Gracie Skogman, Rep. Todd Novak, Sen. Mark Spreitzer
Here's what guests on the Sept. 15, 2023 episode said about the resumption of abortions in Wisconsin and the state Assembly passing of a bill to establish a new redistricting system.
By Frederica Freyberg | Here & Now
September 18, 2023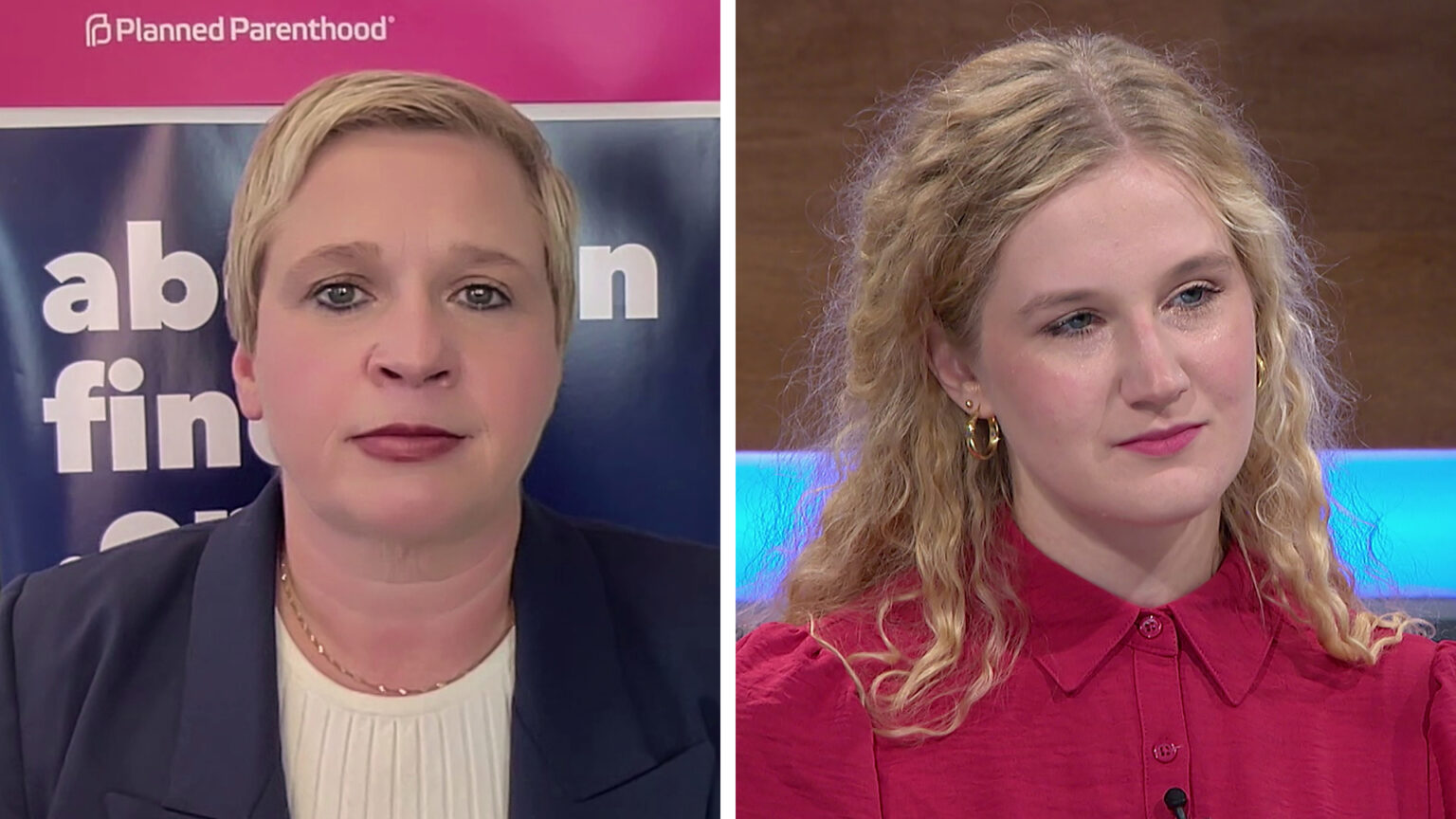 ---
Planned Parenthood of Wisconsin announced that it would resume providing abortion services — the group's president Tanya Atkinson said planning started after a Dane County judge ruled an 1849 state statute does not ban voluntary abortions. In response to this announcement, Gracie Skogman of Wisconsin Right to Life called that decision devastating. The Republican majority in the Wisconsin Assembly voted to approve an abruptly introduced nonpartisan redistricting bill, which all but one Democratic member rejected, with Gov. Tony Evers calling the proposal "bogus." Republican state Rep. Todd Novak has long been a proponent of nonpartisan district maps and said he worked to convince his party of its virtues, Democratic state Sen. Mark Spreitzer agreed with the governor and doesn't consider the proposal serious.
Tanya Atkinson
President & CEO, Planned Parenthood of Wisconsin
Planned Parenthood of Wisconsin is resuming abortion services at its Milwaukee and Madison clinics starting Sept. 18. While this announcement was unexpected, Atkinson said this action has been in the works for months. The impetus was the Dane County Circuit Court ruling in June that said an 1849 state law addresses feticide and does not ban abortions – that was the clarification the organization needed to confidently resume providing abortions.
Atkinson: "The judge was very clear that the statute that was in question does not apply to voluntary abortions. When Roe was overturned, that was unclear. Planned Parenthood Wisconsin had to make the agonizing decision to suspend abortion services. At that time, we made it very clear that we were committed to finding the path forward to providing that essential care again. There are two paths. One is a legislative path that's not available. The second is a legal path. And with the rulings in the Dane County Circuit Court, that legal path is now there and we're maintaining our commitment to resume services."
Gracie Skogman
Legislative director, Wisconsin Right to Life
Anti-abortion advocates were celebrating after the U.S. Supreme Court ended the constitutional right to an abortion. Over a year later, though, Skogman \expressed shock that Planned Parenthood of Wisconsin will again offer abortion services even as a lawsuit over the state's 175 year-old law has not concluded.
Skogman: "We knew that the election of the new Supreme Court justice would have a very big impact on this fight to protect life. But I think we're still surprised to see this preemptive decision by Planned Parenthood, since this matter is still to be decided by the courts. So that was surprising to us. But at the same time, we knew that this battle was going to ramp up after the results of the election."
State Rep. Todd Novak
(R) Dodgeville
The Wisconsin Assembly approved a bill that would establish a redistricting system for the state and have the nonpartisan Legislative Reference Bureau draft maps, similar to the nonpartisan process in Iowa. It's an about-face for a majority of Republican lawmakers who have long opposed nonpartisan mapmaking. The hastily called bill came as talk by Republican leadership about impeaching liberal Wisconsin Supreme Court Justice Janet Protasiewicz if she does not recuse from two lawsuits over Wisconsin's current legislative voting maps attracted scrutiny. Novak has been one of a few Republicans in the Legislature who has championed a nonpartisan process. He didn't take umbrage that the new bill comes when redistricting lawsuits are ongoing and the idea of impeaching a justice resulted in swift pressure from the Democratic Party.
Novak: "I know the optics may look bad, but I've been working hard. We've been working – four or five of us – very hard on this for months. As far as the impeachment issue, we have not even talked about impeachment as a caucus. I am one of the people that are being targeted by all this money, the Democrat money. And, you know, I really don't care about it. I don't tie the two together. I know the media maybe, and the Democrats do. But in my mind, that's not why I did this. I have — look at my record — I've been doing it for 10 years."
State Sen. Mark Spreitzer
(D) Beloit
Republicans have decried Democrats for opposing the new redistricting bill when they've been calling for nonpartisan mapmaking for years. But Spreitzer said members of his party believe Assembly Speaker Robin Vos is being disingenuous.
Spreitzer: "I don't think this is a serious effort by Republicans. I don't think Robin Vos woke up Tuesday morning and decided that after more than a decade, he suddenly supports getting rid of gerrymandering. I think this is a ploy to try to keep his current gerrymander. But if we were looking at something serious, it would have to start by making sure that the current map cannot be used in any future elections … and you have to have some sort of guarantee that you actually have a three-fourths supermajority that would be enacting any maps that deviate from what [Legislative Reference Bureau] proposes on those first two attempts and then simply requiring bipartisanship. That could just be one legislator who either decides to switch parties or one Democrat who decides to defect because they want a safe district. That's not what voters want."
Watch new episodes of Here & Now at 7:30 p.m. on Fridays.
---
Recent Here & Now
//php dynamic_sidebar( 'news-sidebar-2' ); ?>