'Here & Now' Highlights: State Rep. Barbara Dittrich, State Sen. Kelda Roys, Anne Hlavacka, Tracy Jensen
Here's what guests on the May 13, 2022 episode had to say about possible changes to abortion law in Wisconsin, the growth in new businesses in the western part of the state, and what "A Day Without Child Care" means to parents and providers.
By Zac Schultz | Here & Now
May 16, 2022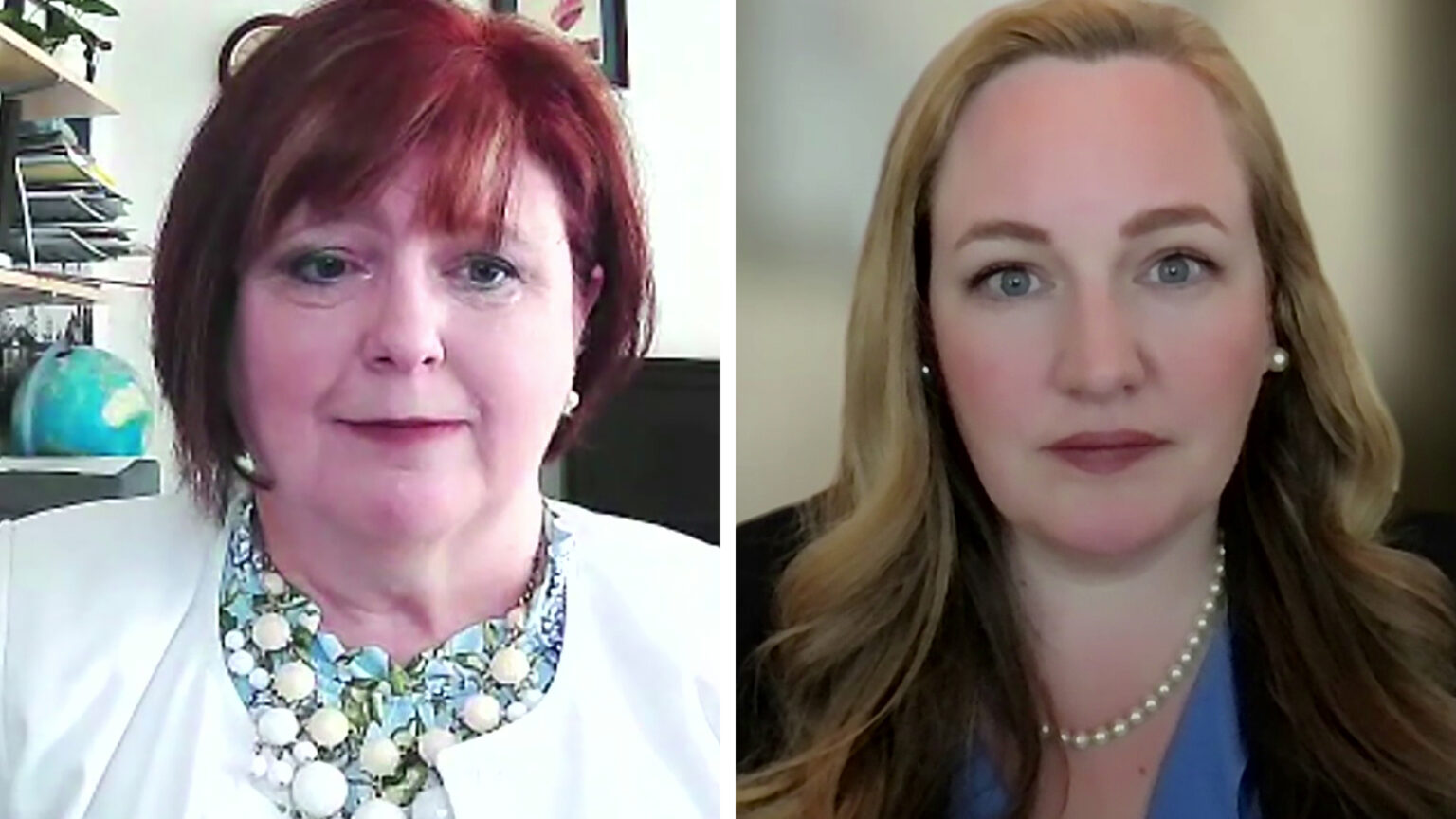 ---
State Rep. Barbara Dittrich, R-Oconomowoc, explained how Republicans in the Wisconsin Legislature have different opinions on whether any exceptions to abortion should be allowed in state law. On the other side of the aisle, state Sen. Kelda Roys, D-Madison, said Republicans are going to get punished at the ballot box for their positions on abortion. Anne Hlavacka, director of the Wisconsin Small Business Development Center at UW-La Crosse, shared that the COVID-19 pandemic led to more people starting their own business. Sunny Day Child Care & Preschool program director Tracy Jensen hopes to draw attention to inequities surrounding pay for child care providers and costs for parents.
State Rep. Barbara Dittrich
R-Oconomowoc
State Rep. Dittrich said there are wide range of views among Republicans in the Wisconsin Legislature about abortion.
Dittrich: "We haven't really come to a consensus on this as a caucus at this point. I would tell you that we have a wide range of opinions on what should be allowed. As you may know, in the past, I've introduced legislation that included exceptions for rape, incest and the life of the mother. But there are some that aren't for that. So we have to come to an agreement as a caucus so that we can move forward in that state."
Dittrich said she doesn't think voters who support abortion rights but typically vote for Republicans will change their votes in the fall 2022 election.
Dittrich: "I have been very overt about my pro-life position since the first day I ran. So anyone knows me, who knows me, knows my position on abortion."
State Sen. Kelda Roys
D-Madison
State Sen. Roys said the Republican caucus in the state Legislature is too extreme to reach a compromise position on abortion rights.
Roys: "Wisconsin already has on the statute an 1849 ban on abortion, making it a crime. So I would expect to see all kinds of legislation, things like punishing women and bounty laws like they have in Texas."
Roys said abortion is not just a women's issue, but that men should be involved in preserving access to abortion rights.
Roys: "Abortion is one of those things that you don't really think about until you need it. But when you need it, you really want to make sure that it's safe and available and accessible. It's very important for men to vote as well to preserve abortion care and abortion rights, because even there there is a big gender gap with party. It is men overwhelmingly who have sort of been able to get off scot-free by having abortion so widely available and accessible."
Anne Hlavacka
Director, Wisconsin Small Business Development Center at UW-La Crosse
Hlavacka said upheaval caused by the pandemic is prompting small business creation.
Hlavacka: "We certainly have heard the terminology of the so-called 'Great Resignation,' where I think some individuals in that circumstance are trying to determine is now the right time to be my own boss and start a business. There also are opportunities that we're seeing come up because of just the natural transitions that would have occurred. But maybe people [are] reflecting and making the decision that now's the time to maybe sell their business or otherwise transition their business."
Hlavacka said small businesses are nevertheless facing challenges with inflation and increasing interest rates.
Hlavacka: "I think the issue of inflation and some of the challenges, interest rates, those do impact how fast companies can grow, what level of debt they might be able to take on to speed growth. I do think those will be factors that are going to come into play. But I also think the pandemic has caused a number of businesses and people to think a little bit differently. I think they're evaluating their operational steps a little bit closer to determine where really they should put their emphasis that's impacting things like what hours a business may be open … how do they kind of create that synergy with other businesses so as to maximize the benefit for all, and yet at the same time, be able to control their costs."
Tracy Jensen
Program director, Sunny Day Child Care & Preschool
Sunny Day Child Care & Preschool is located in Waupaca and participated in the national "A Day Without Child Care" on May 9 in support of higher wages for educators, but didn't actually shut down so as not to impact parents. Tracy Jensen says the center is struggling to pay fair wages and retain employees, but still have a high demand from the community.
Jensen: "We are a large facility, but we are also in a desert, so we have quite a few families on a waiting list here. I think right now we are licensed for 220 children, and I think we have over 100 children, 100 families on a waiting list."
Jensen said they want to increase wages but can't increase prices for parents.
Jensen: "We have a lot of blue-collar workers that have their children here at Sunny Day, so that kind-of determines how the cost is."
Watch new episodes of Here & Now at 7:30 p.m. on Fridays.
---
Recent Here & Now
//php dynamic_sidebar( 'news-sidebar-2' ); ?>