'Here & Now' Highlights: Nick Hillman, Andrey Ivanov, Shelly Missall, Amy Loudenbeck
Here's what guests on the Aug. 26, 2022 episode said about how the federal cancellation of some student loan debt, Ukraine's independence six months since Russia's invasion, why the new 988 mental health crisis hotline is getting so many calls and why the Republican candidate for Wisconsin secretary of state believes she can beat the long-time incumbent.
By Frederica Freyberg | Here & Now
August 29, 2022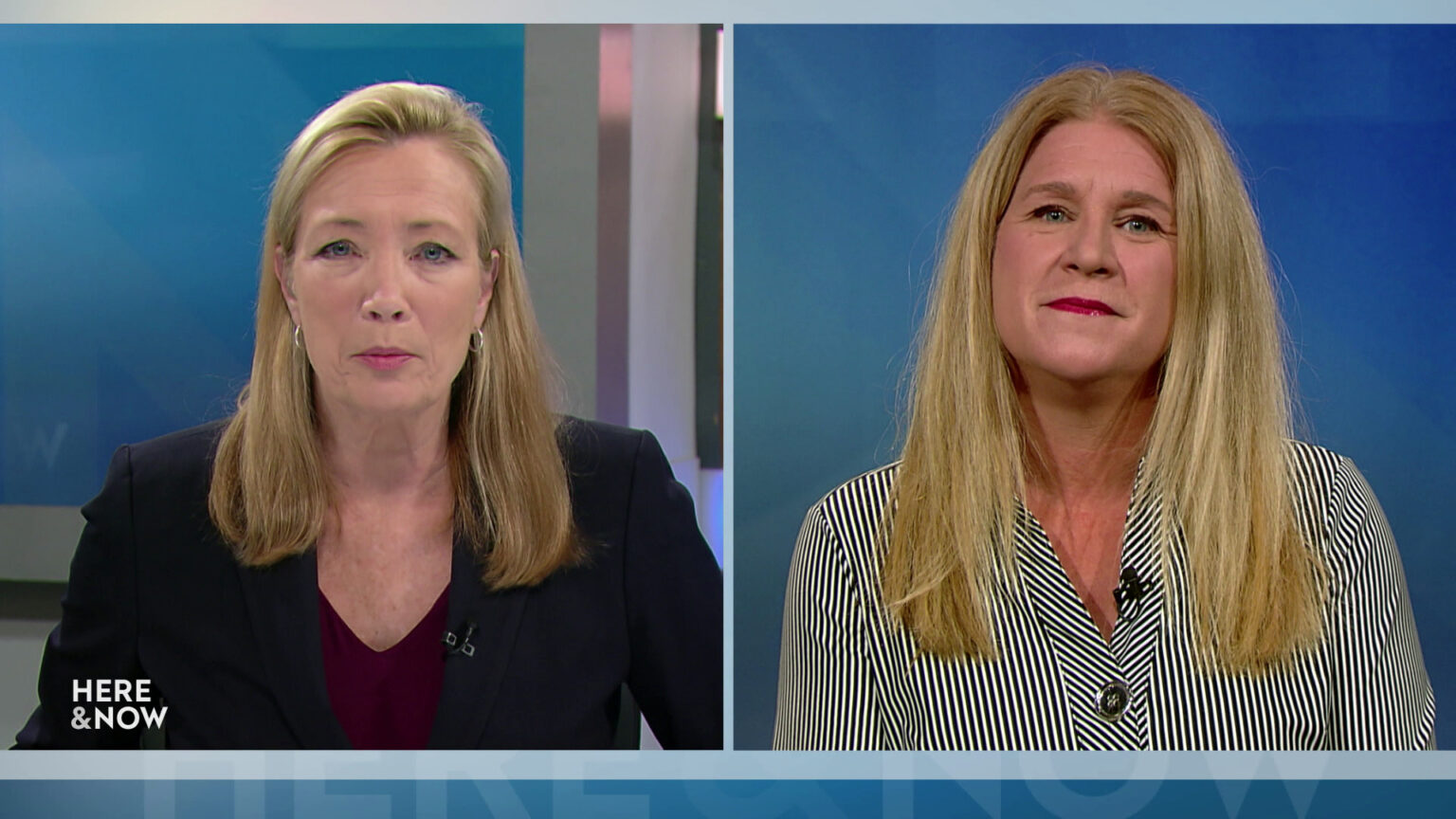 ---
The executive order by President Joe Biden canceling hundreds of billions of dollars in student debt is controversial, with some saying it costs too much and others saying it doesn't go far enough — in Wisconsin, a financial aid researcher says it will make a difference to borrowers by way of direct relief, as well as caps on payments and interest. A UW-Platteville history professor whose family made a harrowing escape from Ukraine discussed the state of the war with Russia and how the past six months have felt. A new mental health hotline with just three digits, 9-8-8, has prompted thousands of people in Wisconsin to dial in to its Green Bay-based call center for help — a coordinator of this service describes how the response proves its need. In the second of two interviews with candidates for secretary of state, the Republican nominee discussed how she would want to move some functions of the Wisconsin Elections Commission to that office.
Nick Hillman
Professor, UW-Madison School of Education and director of SSTAR Lab
As part of the federal plan announced Aug. 24, the U.S. Department of Education will cancel some student loan debt for tens of millions of borrowers, including nearly 700,000 of them in Wisconsin. Students who were eligible for Pell Grants, which go to the most needy students, will see $20,000 of their debt canceled, while others will have $10,000 forgiven. Plus, the grace period where borrowers do not have to make payments continues through the end of 2022. A UW-Madison professor who researches the cost of education said Wisconsin student loan borrowers should see meaningful help.
Hillman: "There are two reasons. One is that a lot of times the borrowers who have small loans, they have small loans because they only enrolled in school for a little while and then left without a degree and struggle because they now don't have a degree to pay off in the labor market. And so those debts are oftentimes less than $10,000. That could have a direct impact for a lot of struggling borrowers who have relatively small loans. The other side of this is that there are a lot of borrowers with that size of debt — 30% of Wisconsin borrowers have less than $10,000 in debt. And so the impact here, that sort-of $10,000 threshold has a couple of different reasons to have been chosen."
Andrey Ivanov
Professor, UW-Platteville
Ukraine marked six months since the Russian invasion the same week it celebrated the anniversary of its independence in 1991. The country remains war-torn as the human toll in death and displacement continues to mount, particularly in its southern and eastern regions. The ravaged infrastructure is expected to cost at least $200 billion to repair. One Ukrainian in Wisconsin who is an historian and scholar called it devastating to see the state of his homeland.
Ivanov: "It's very, very disheartening. It's very difficult to see those pictures. I've seen pictures of the house of my sister that received a shell in one of the areas of that apartment house. And so when I see that, of course, this is something that I relate to personally, and it's a mixture of grief and anger and questions and so on. But I think that Ukraine, which has endured destruction during World War I and World War II, will rise again like a phoenix from the ashes and from the rubble of this horrible assault, this horrible invasion. And so, yes, the destruction is there, and it will take a while to rebuild Ukraine. But, you know, somebody who has come from there, and hearing stories of my parents and grandparents and great-grandparents who endured World War II — yes, destruction is horrible, but it is possible to rebuild after destruction."
Shelly Missall
Program manager, Family Services of Northeast Wisconsin
Since its launch in mid-July, the 988 Suicide & Crisis Lifeline has seen thousands of calls from people around Wisconsin seeking help. The call center serving the state is run by Family Services of Northeast Wisconsin, which has had to expand to meet the volume.
Missall: "Most of the calls that we're seeing are folks who are calling just because they have something to talk about, an individual crisis. It could be that they're having some sort of relationship issues, job issues, financial issues — they're having some issues managing their mental health, whatever that individual personal crisis is that they just need somebody to talk to you right now."
Rep. Amy Loudenbeck
R-Clinton and 2022 Republican candidate for secretary of state
Rep. Amy Loudenbeck was first elected to the Wisconsin Assembly in 2010 and represents District 31. She is running for secretary of state of Wisconsin against the incumbent Democrat, Doug La Follette, who rails on her for wanting the office to take over the administration and oversight of Wisconsin elections. Loudenbeck described how she would not be looking to unilaterally take over elections as secretary of state.
Loudenbeck: "I have suggested that an alternative to the Wisconsin Elections Commission could include a secretary of state. I'm supportive of a new model, and I think that when you look at what other states do, secretaries of state are responsible for certain duties and responsibilities with regards to administering elections. It's a ministerial position. I'm not advocating for complete power or control over elections. I am advocating for a new model that utilizes this constitutional office in any way that it can add value to that role. … Local clerks in Wisconsin run elections. What I'm talking about is training or guidance or maintaining the voter rolls duties that are ministerial in nature and not discretionary."
Watch new episodes of Here & Now at 7:30 p.m. on Fridays.
---
Recent Here & Now
//php dynamic_sidebar( 'news-sidebar-2' ); ?>