'Here & Now' Highlights: Jim Zellmer, Jason Stein
Here's what guests on the Dec. 9, 2022 episode said about nitrates contaminating drinking water in Wisconsin and the "astounding" projected state budget surplus.
By Frederica Freyberg | Here & Now
December 12, 2022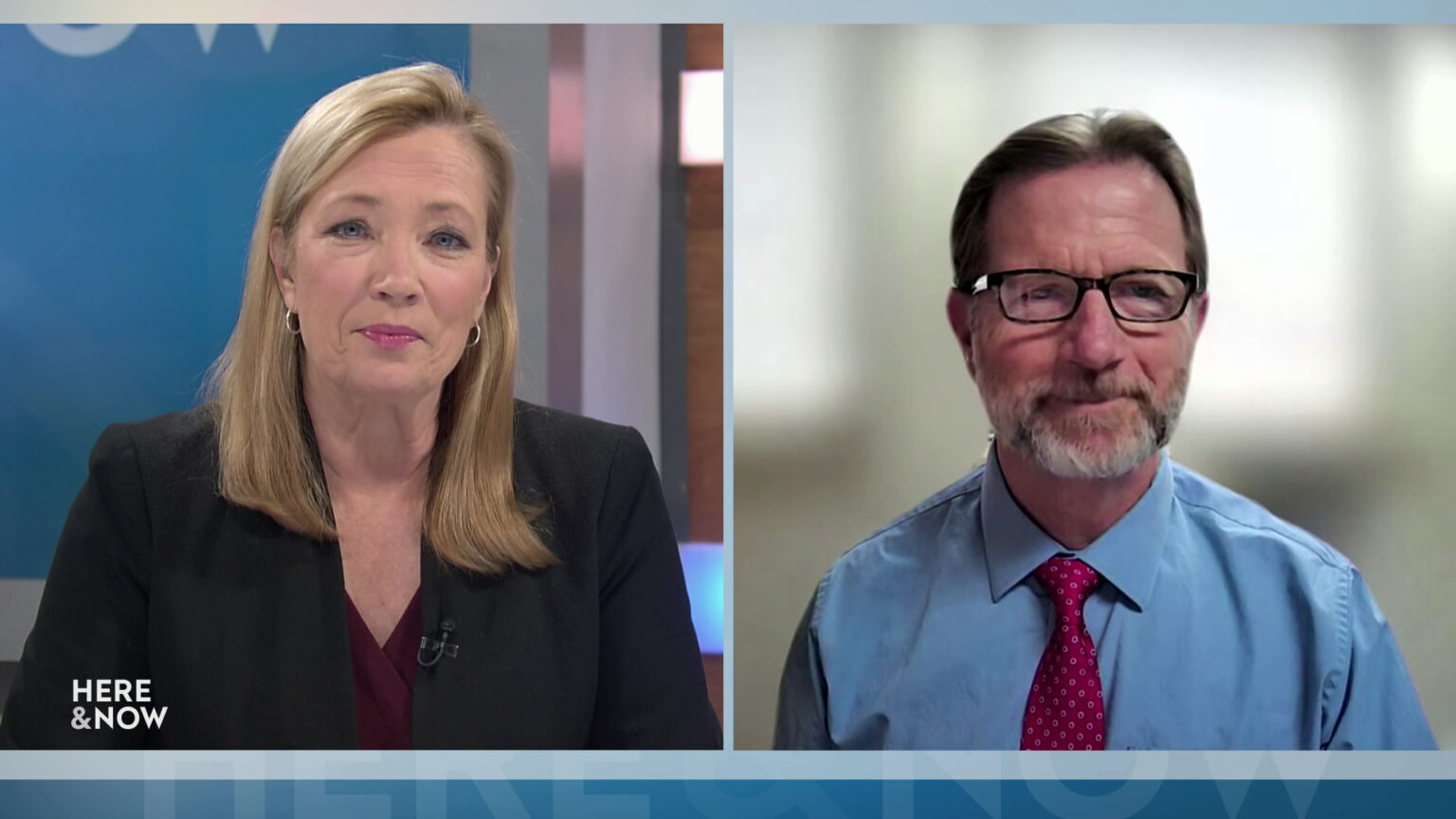 ---
Nitrate is Wisconsin's most common groundwater contaminant and can cause health problems if people drink water containing unsafe levels of it from their private wells — the Wisconsin Department of Natural Resource's Jim Zellmer explained what is being done in the absence of rules addressing the issue in sensitive areas. The state's projected budget surplus by the end of the 2023 fiscal year is $6.5 billion, creating new opportunities for funding as well as for tax cuts — the Wisconsin Policy Forum's Jason Stein called this surplus "astounding."
Jim Zellmer
Deputy administrator, Wisconsin Department of Natural Resources Environmental Management Division
A series of Here & Now reports investigated the experiences of residents in the village of Nelsonville in Portage County whose private wells are contaminated with nitrate and ensuing acrimony in the community over causes of this pollution. To meet their needs, residents are driving long distances to acquire clean water elsewhere or are installing special filtration systems in their homes. The DNR has not enacted new rules to address nitrate contamination in areas that are particularly susceptible due to the local soil type. While the DNR is working to mitigate sources of nitrate in groundwater in the absence of updated rules, the agency also encourages people to apply to a program that would fund digging new private wells.
Zellmer: "Gov. Evers allotted $10 million to expand that well compensation program that can be used for obviously drilling a new well deeper to find a safe source of water, installing treatment, or connecting to a nearby either another private well or a public water supply. So we really encourage folks — there's enough money there to fund in excess of 1,600 well replacements. So far, we've only had 40 applicants. So we really encourage people that are experiencing problems with their private wells that they contact us."
This DNR well compensation program has eligibility requirements for income and type of contamination, including by nitrate — the application process can be assisted by the well grant manager.
Jason Stein
Research director, Wisconsin Policy Forum
At the end of 2020, during the first year of the COVID-19 pandemic, the 2021-23 biennial budget picture did not look great for Wisconsin, Stein said. But then funding from two very large federal aid packages "juiced" the economy and shot state tax collections upward, he said. A resulting $6.5 billion projected surplus allows budget-writers a lot of flexibility.
Stein: "They really have an unprecedented level of choice. I mean, clearly, you've seen the governor and lawmakers talk about some sort of tax cuts. Both the personal property tax is something that's been mentioned as well as income tax cuts, something I would stay tuned for — both of those things. Then we have had a world where it's 8% inflation, and yet local governments and schools have seen fairly tight limits on their state and local funding. Now they've gotten federal pandemic funding, but it's also running out. And so I think one key question is, does the state try and look at some of those issues at the local level, and try and step in and assist the local officials?"
Watch new episodes of Here & Now at 7:30 p.m. on Fridays.
---
Recent Here & Now
//php dynamic_sidebar( 'news-sidebar-2' ); ?>