'Here & Now' Highlights: Jenna Gormal, Shawn Johnson, Katie Rosenberg
Here's what guests on the May 27, 2022 episode had to say about concealed carry gun permits for people with misdemeanor disorderly conduct convictions related to domestic violence, the shape of the Republican primary for governor, and PFAS contamination in Wausau.
By Frederica Freyberg | Here & Now
May 31, 2022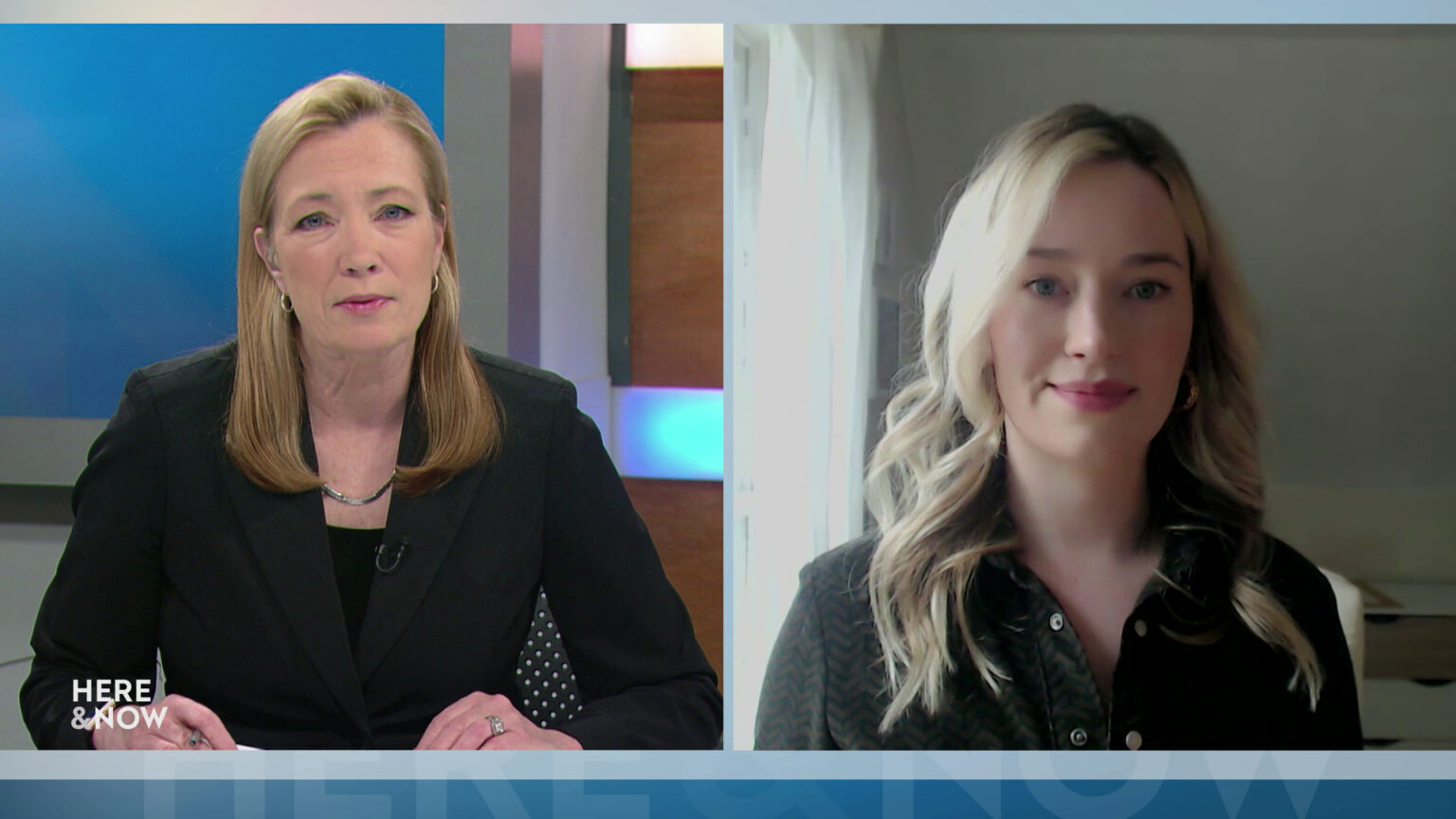 ---
As the nation reels from the mass murder of 19 school children and two teachers in Texas, Jenna Gormal of End Domestic Abuse Wisconsin shared how advocates for domestic violence survivors are alarmed by a state Supreme Court ruling that could make it easier for their abusers to get concealed carry permits. Wisconsin Public Radio Capitol bureau chief Shawn Johnson described how Republican candidates running for governor are trying to appeal to their voter base. Wausau Mayor Katie Rosenberg explained how the city could serve as a model for mitigating PFAS contamination.
Jenna Gormal
Co-Director of prevention and engagement, End Domestic Abuse Wisconsin
A Wisconsin Supreme Court ruling held that people convicted of disorderly conduct – even involving domestic violence – can qualify for a concealed carry gun permit because such misdemeanors do not prevent legally carrying a gun under federal law. Some are calling for a stand-alone domestic violence statute in Wisconsin.
Gormal: "The lethal impact of this decision is very clear. Every year we conduct our domestic violence homicide report, which details the lives lost to domestic violence that year. In that report, we include detailed narratives of the homicides along with precipitating factors, and one of the precipitating factors that we see every year is a charge of disorderly conduct. What that means is the abusive partner was charged with a misdemeanor crime of disorderly conduct prior to murdering their partner. So the link between a conviction of misdemeanor disorderly conduct, conduct and domestic violence is very clear ⁠— a women is five times more likely to be murdered when her abuser has access to a gun."
Shawn Johnson
Capitol bureau chief, Wisconsin Public Radio
Delegates at the Republican Party of Wisconsin's 2022 convention voted not to endorse any of the candidates running for governor, including Rebecca Kleefish, Tim Michels, Kevin Nicholson and Tim Ramthun. However, the former Lt. Governor under Gov. Scott Walker came the closest.
Johnson: "Kleefisch got close to the 60% threshold she would have needed to win the party's endorsement. Had she won that, the party could campaign on her behalf — they could present her as the endorsed candidate of the Republican Party. … [That] obviously would have been a good thing for her in a divided primary like this, especially one where Tim Michaels can throw so much of his personal wealth at the race and he's been on TV a lot. Kevin Nicholson has the backing of billionaire GOP mega donor Richard Uihlein. And so it's not like she can just walk away with this. It would have been helpful. It's certainly helpful to, probably, Tony Evers that she did not get it. But it's not like it's a deal breaker for her candidacy either."
All six of Wausau's city wells have levels of PFAS contamination that exceed the state health department's safety standards. PFAS are manufactured chemicals used in many products, from non-stick pans to firefighting foam, and have been found in water across Wisconsin. Wausau has handed out bottled water and tap filters, and Now the city is preparing to open a new water treatment plant in August that will clear water of PFAS contamination before it flows into residents' homes. With this action, Wausau will be the first municipality in the state to treat all the water entering its municipal system and hopes to serve as a model for other cities.
Rosenberg: "I certainly hope that we can help steer folks in the right direction. I've had a lot of conversations with other mayors going through similar problems, and the best thing I've learned is that if we can help each other out with this institutional knowledge and share it, we'll do it.
Watch new episodes of Here & Now at 7:30 p.m. on Fridays.
---
Recent Here & Now
//php dynamic_sidebar( 'news-sidebar-2' ); ?>